It's been 23 years since David Lynch introduced the world to a little town called Twin Peaks in Washington state, and the ensuing three seasons audiences spent there are considered some of the finest ever aired on television.
The initial series was canceled after two seasons, followed by a prequel film released in 1992, Twin Peaks: Fire Walk with Me, and eventually a third season that aired in 2017. For the purposes of this piece, we'll just be focusing on the initial seasons in 1990 and 1991. (Many actors appeared in scenes that didn't make the final cut for the film, you might want to check out 2014's Twin Peaks: The Missing Pieces, which gathered a lot of this unseen footage.)
So pour yourself a cup of damn fine coffee, maybe get a slice of cherry pie, and catch up with what the cast of Twin Peaks has been up to since then.
Special Agent Dale Cooper – Kyle MacLachlan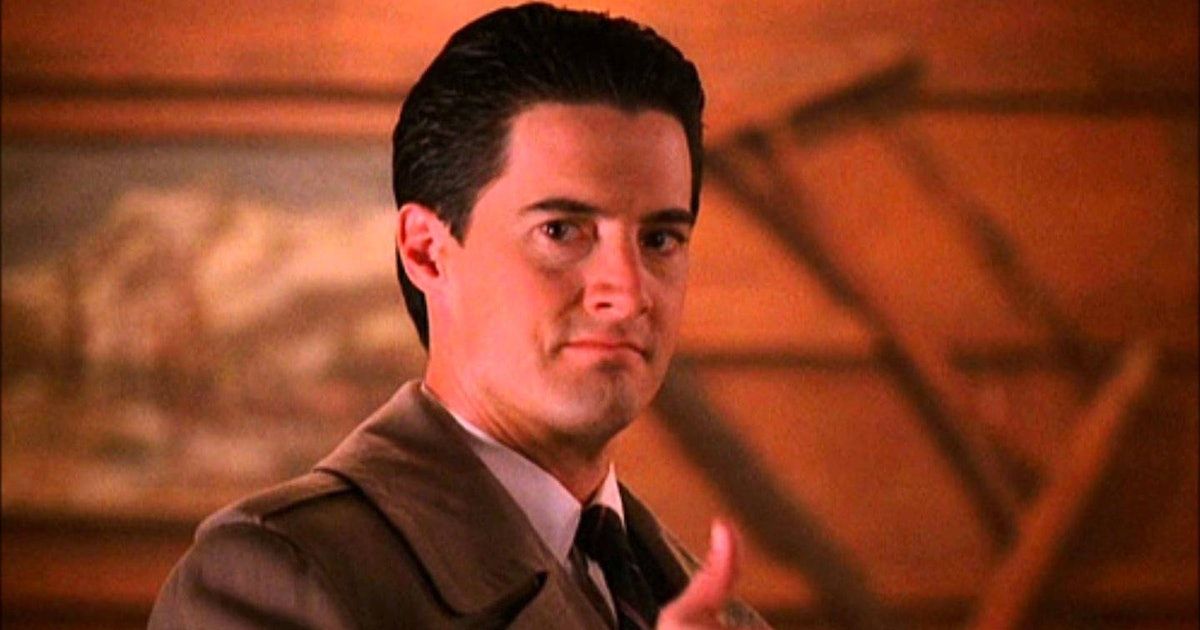 Kyle MacLachlan already had two Lynch films under his belt by the time he starred as the charmingly quirky Dale Cooper, with his fastidious nature, oft-misunderstood sense of humor, and love of coffee, Dune (1984) and Blue Velvet (1986). After Twin Peaks, he's most well-known for starring in the now-cult favorite Showgirls, as Charlotte's husband on Sex and the City, a mysterious dentist on Desperate Housewives, and as the mayor of Portland on Portlandia. Along with acting, MacLachlan now co-owns a Washington wine label called Pursued by Bear.
Appeared in 3rd season and/or film? Both.
Audrey Horne – Sherilyn Fenn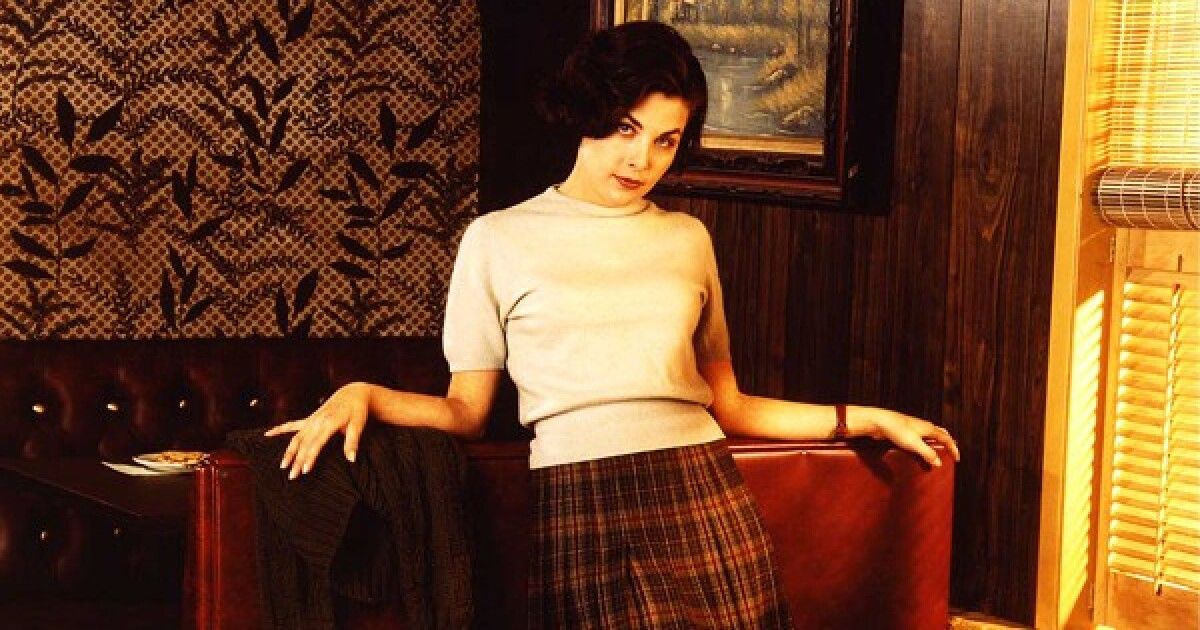 Sherilyn Fenn's naughty ingénue Audrey was known for her bobby-soxer style, femme fatale attitude, and her ability to tie a cherry stem in a knot with her tongue. For many years afterward, she struggled to avoid being typecast in hyper-sexualized roles, although some of her most famous roles have been along the same lines as Audrey, particularly in Of Mice and Men and Boxing Helena (directed by Lynch's daughter Jennifer). She has appeared in many TV shows as a guest star, including Friends, Gilmore Girls, Boston Public, and Shameless, but her career has slowed down since the nineties. She has two sons, one of whom has autism, which inspired her to write a children's book entitled No Man's Land.
Appeared in 3rd season and/or film? 3rd season.
Laura Palmer/Madeleine Ferguson – Sheryl Lee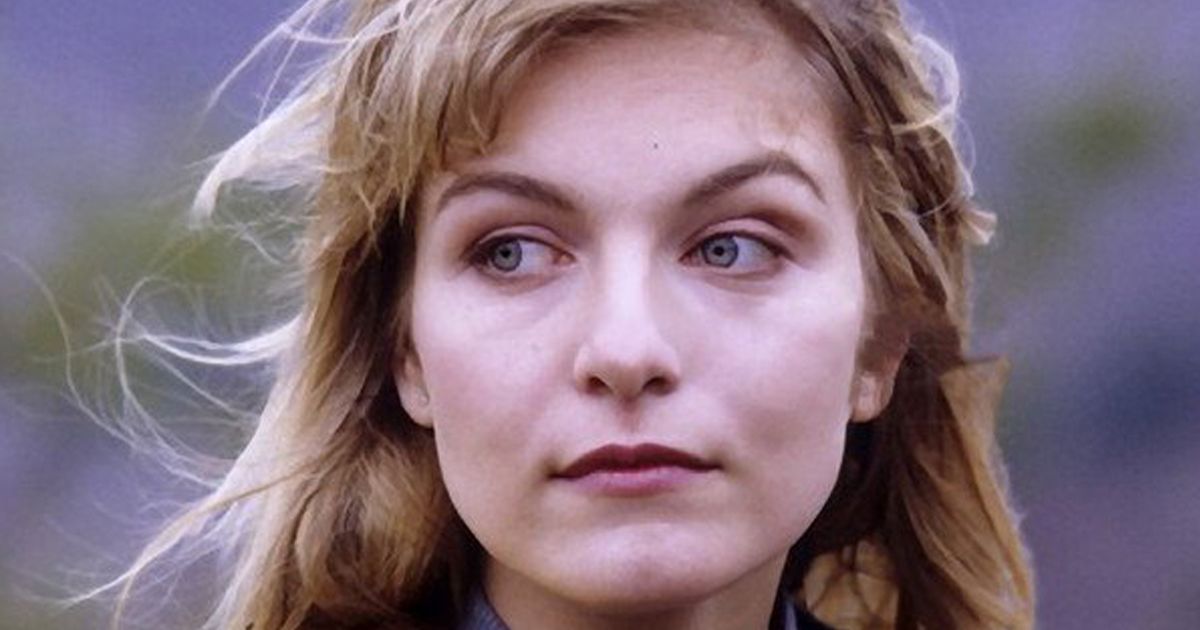 Sheryl Lee snagged the role of the enigmatic Laura, whose character is seen only in flashback after her murder sparks the main mystery of the show (she was originally only intended to be seen as dead Laura until Lynch found out she was quite a competent actress). Later in the series, she also played Laura's look-alike cousin Madeline. She had a starring role opposite Stephen Dorff in Backbeat, a 1994 biopic of former Beatle Stu Sutcliffe, and a supporting role in 2010's Winter's Bone with Jennifer Lawrence. An animal rights and environmental activist, she once dated Twin Peaks co-star David Duchovny (DEA Agent Denise Bryson, see below), and teaches a workshop at UCLA with co-star Gary Hershberger (Mike Nelson).
Appeared in 3rd season and/or film? Both
Donna Hayward – Lara Flynn Boyle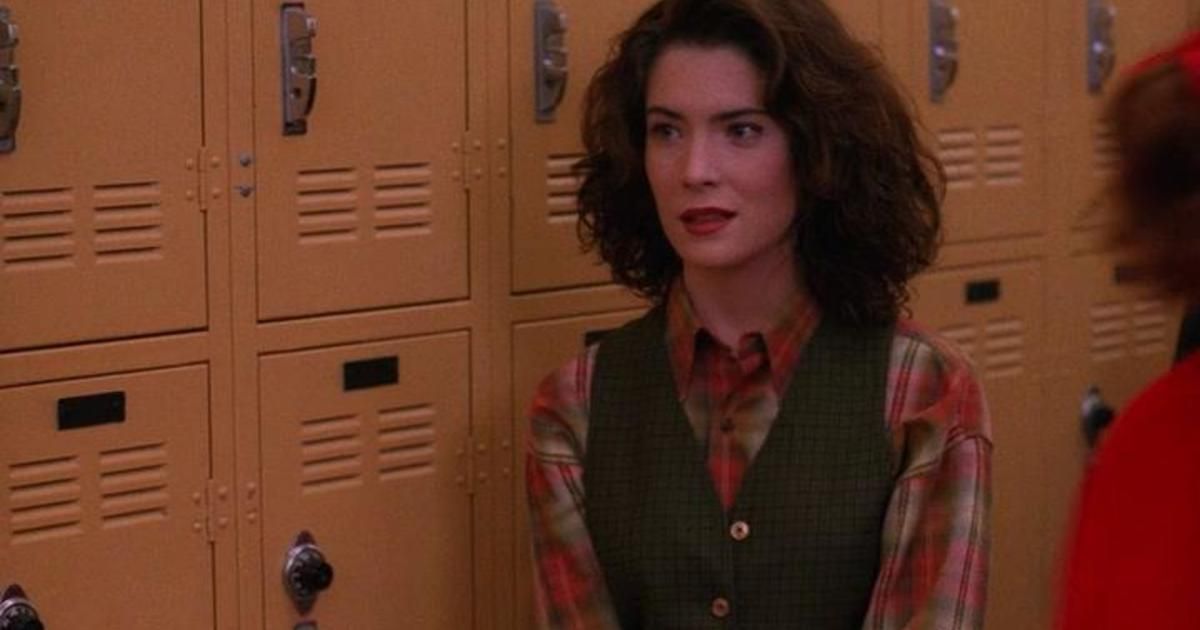 Following her role as Laura Palmer's best friend, Lara Flynn Boyle went in the opposite direction as the nerdy, love-struck Stacy in Wayne's World. Otherwise, she's best known for a long-running role on the law firm drama The Practice. She's often been in the headlines for her high-profile relationships with co-stars MacLachlan, David Spade, and Jack Nicholson, but has as of late stayed out of the acting limelight.
Appeared in 3rd season and/or film? Neither (her role was taken over by Moira Kelly in the film).
Related: Why Lara Flynn Boyle Didn't Return for the Twin Peaks Revival
Shelly Johnson – Mädchen Amick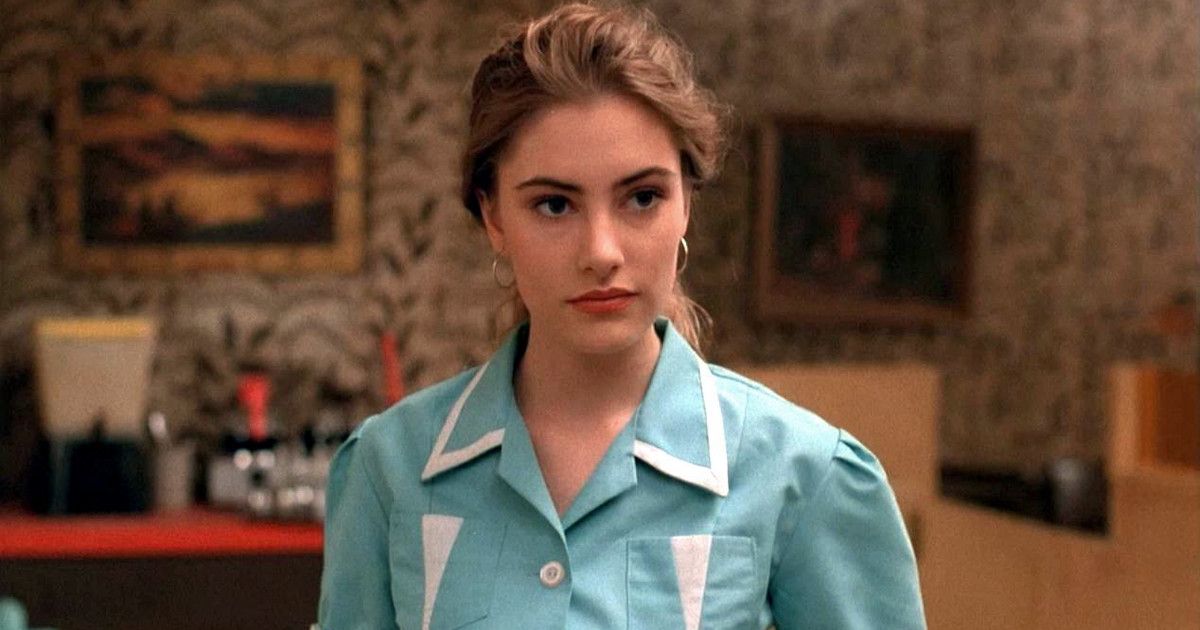 Despite her breakout role as the waifish, abused Shelly, Mädchen Amick's career didn't exactly take off after the show aired. She had success co-starring in the 1993 Dream Lover with James Spader, and in the 1992 Stephen King adaptation Sleepwalkers, but largely faded from the public eye until a series of recurring roles on E.R., Gilmore Girls, and Californication. Since 2017 she has played the role of Alice Cooper on Riverdale.
Appeared in 3rd season and/or film? Both.
Norma Jennings – Peggy Lipton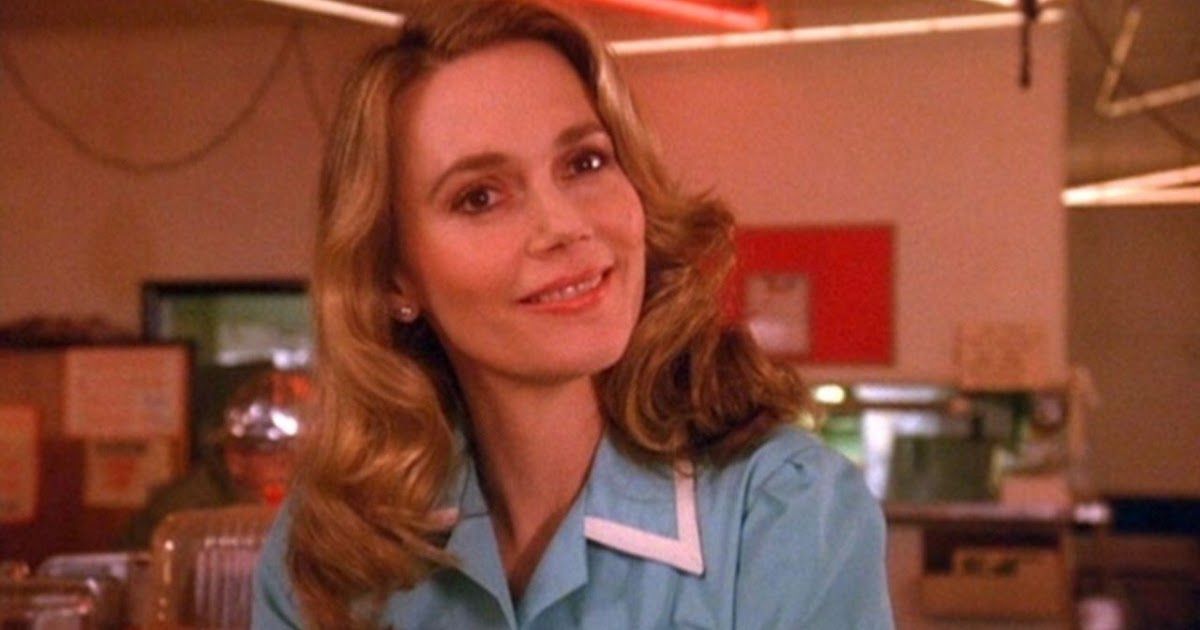 You might not know that along with playing the good-hearted, unlucky-in-love diner waitress Norma, Peggy Lipton was married to Quincy Jones for fifteen years, and the mother of actresses Kidada and Rashida Jones. She had a glittering career before Twin Peaks, most notably playing Julie in the popular tv show The Mod Squad in the 60s and 70s. She was fresh off a 15-year hiatus from acting when she was cast in Twin Peaks, which led her back to recurring roles and guest spots in tv, including one on Rashida Jones' Angie Tribeca, playing her real-life daughter's mother. Sadly, Lipton passed away at the age of 72 in 2019, after a 15-year battle with cancer.
Appeared in 3rd season and/or film? Both.
Deputy Director Gordon Cole – David Lynch
David Lynch makes one of the most endearing appearances of all time as a director in his own work, playing the earnest, hard-of-hearing Cole, who flies into town occasionally to see Cooper, and falls in love with Shelly Johnson. Since Twin Peaks, Lynch has continued to receive acclaim for his work, with critically lauded films like Lost Highway, Inland Empire, The Straight Story, and Mulholland Drive. His work continues to be groundbreaking and incomparable, and he now spends a good portion of his time devoted to the spiritual practice of transcendental meditation, launching the David Lynch Center for Consciousness-Based Education and Peace in 2005.
Appeared in 3rd season and/or film? Both.
Related: Mulholland Drive: Where the Cast of David Lynch's Thriller is Today
Bobby Briggs – Dana Ashbrook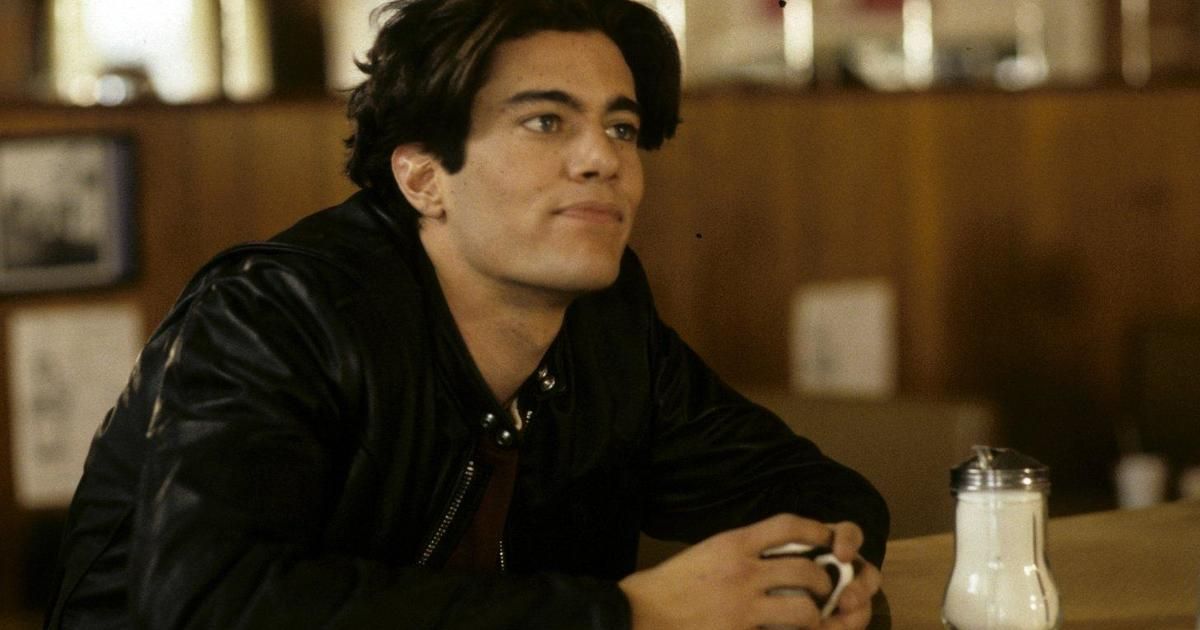 Dana Ashbrook played Laura's bad-boy, good-for-nothing boyfriend, which has been his best-known role to date. Although he's worked fairly steadily in TV and smaller films, nothing has come close to the success of Twin Peaks.
Appeared in 3rd season and/or film? Both
Sheriff Harry S. Truman – Michael Ontkean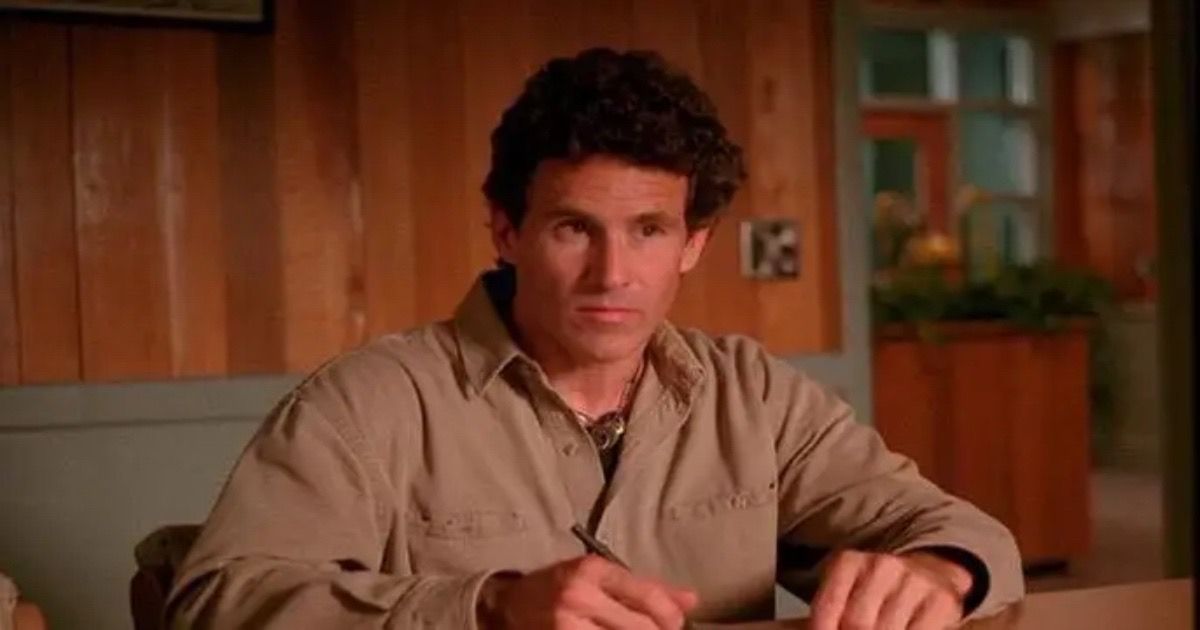 Stalwart, sensitive Sheriff Truman was played by Canadian actor Michael Ontkean, having previously appeared in movies like Slap Shot (playing his own hockey) and Maid to Order. He continued to act until he decided that a supporting role in The Descendants in 2011 would be his final film. Scenes he filmed for Twin Peaks: Fire Walk with Me didn't make the final cut, and after initially agreeing to appear in season 3, he ended up changing his mind for unknown reasons.
Appeared in 3rd season and/or film? Neither
Leland Palmer – Ray Wise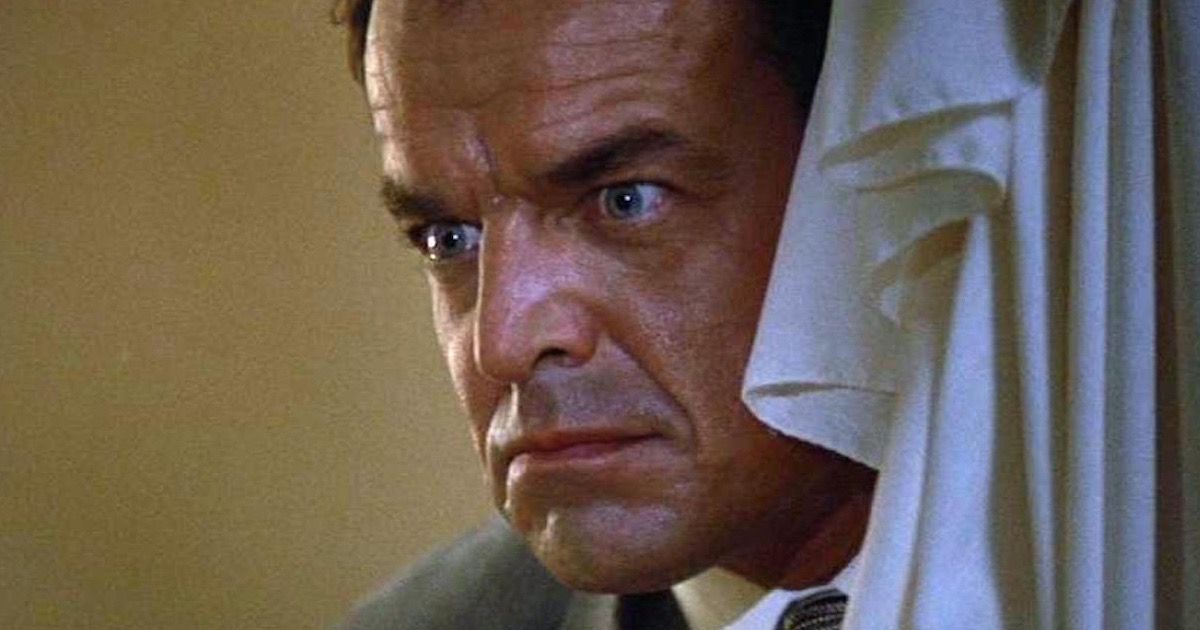 Before and after he fooled audiences as Laura's grieving father, Ray Wise enjoyed a stellar career in both film and television, appearing on popular shows such as The A-Team, Dallas, Mad Men, 90210, Criminal Minds, and 24, and films like Robocop, Good Night, and Good Luck, and Jurassic City. At 75, Wise still finds himself an in-demand actor.
Appeared in 3rd season and/or film? Both
Catherine Martell – Piper Laurie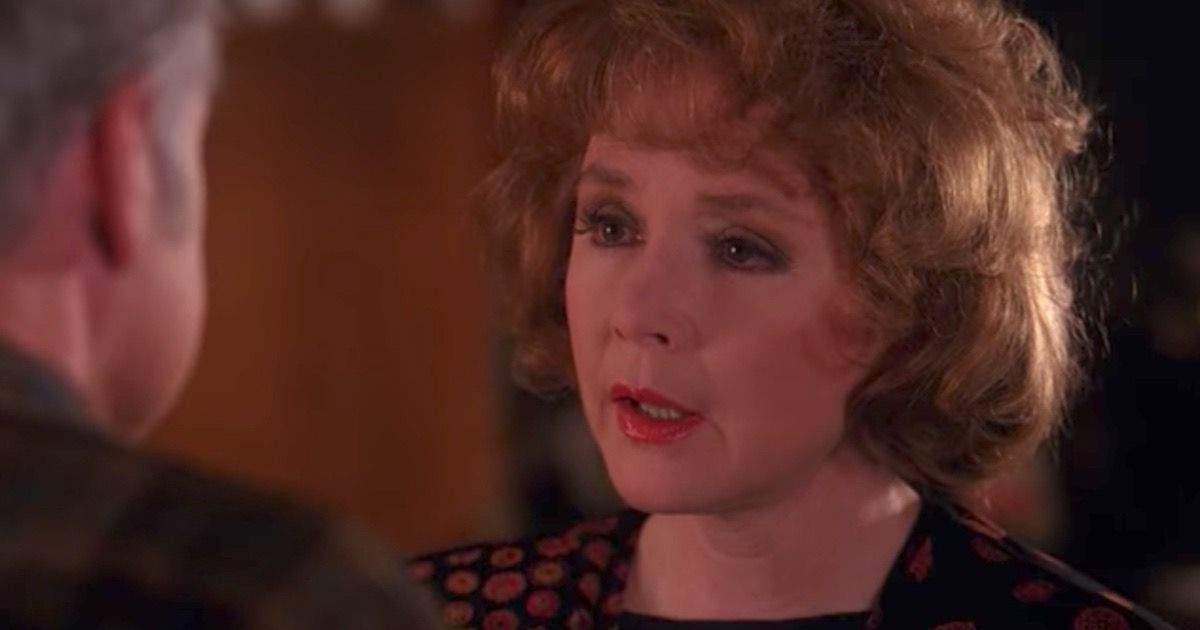 Piper Laurie went into Twin Peaks with one of the most impressive resumes of the entire cast, having been nominated for Academy Awards for both The Hustler and Children of a Lesser God. Since her portrayal of the ruthless Catherine in Twin Peaks, she has continued to land plum roles, most notably as Sissy Spacek's mother in Carrie. At 91, she has largely retired from acting.
Appeared in 3rd season and/or film? Neither (scene cut from the final film).
The Giant – Carel Struycken
Diagnosed with acromegaly at the age of 20, Dutch actor Carel Struycken has always had a career a little outside the mainstream, with roles that make the most of his seven-foot height and unique bone structure. After Lynch cast him as the mysterious Giant, Struycken went on to play roles in The Addams Family, Men in Black, Gerald's Game, and Doctor Sleep, along with television roles that include a 5-episode arc on Star Trek: The Next Generation.
Appeared in 3rd season and/or film? 3rd season.
Josie Packard – Joan Chen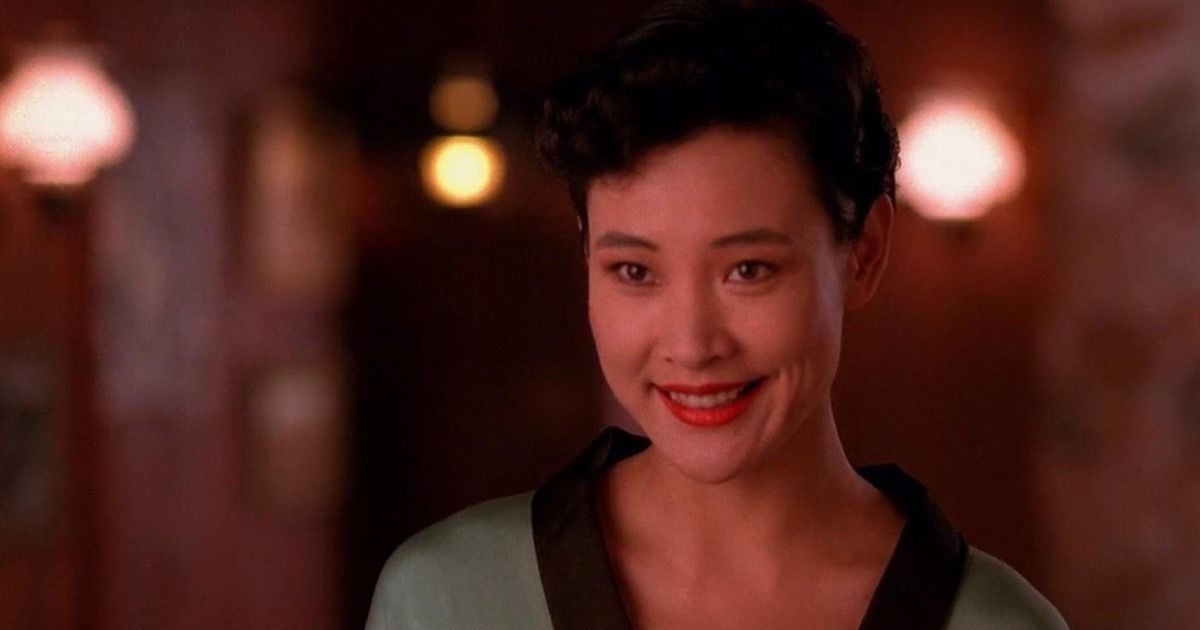 Born in Shanghai, Joan Chen hadn't been in Hollywood very long before her casting in Twin Peaks, although she had appeared in Bertolucci's international blockbuster The Last Emperor. Post her role as the conflicted Josie Packard, Chen had roles in a number of big films, including Oliver Stone's Heaven & Earth and the acclaimed Red Rose White Rose, but was frustrated at typecasting. She received good reviews for directorial efforts such as Xiu Xiu: The Sent Down Girl, and Autumn in New York. She returned to acting in the 2000s, both in Chinese (Lust, Caution, The Sun Also Rises), and English-language films (Mao's Last Dancer with Twin Peaks alum Kyle MacLachlan and The Home Song Stories).
Appeared in 3rd season and/or film? Scene deleted from film, only seen in archival footage in the 3rd season.
The Man from Another Place – Michael J. Anderson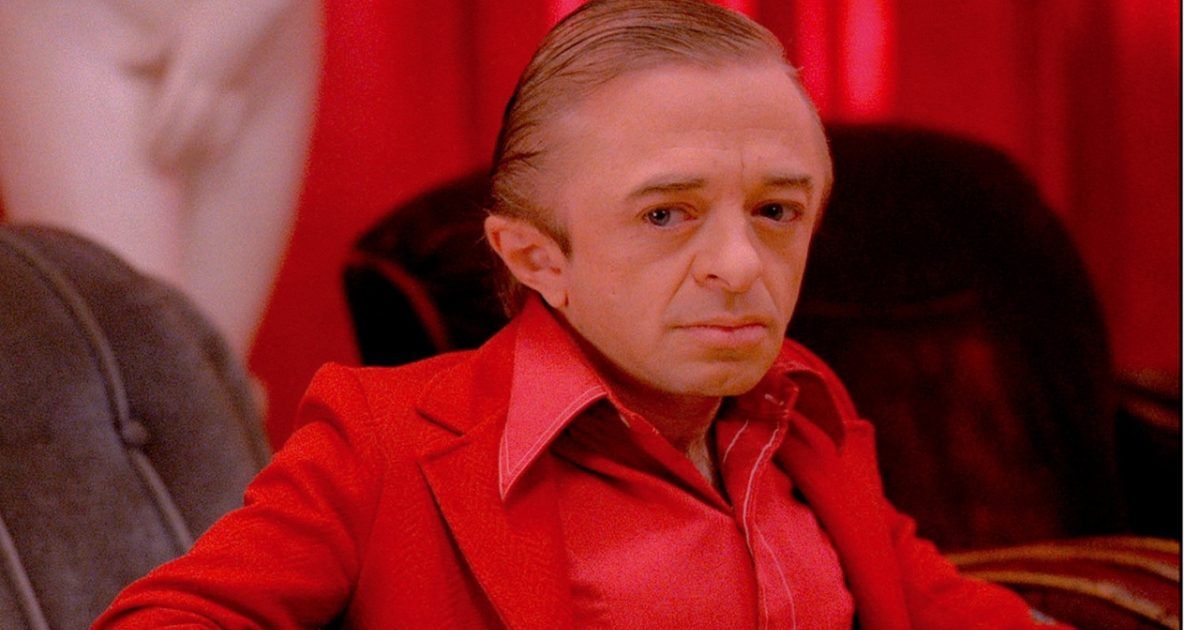 The enigmatic Michael J. Anderson appears mostly in the Red Room, his peculiar way of speaking is due to reciting his lines backwards, then having a tape of them played in the other direction. He became a cult figure due to his inimitable dancing style. Previous to Twin Peaks, Anderson provided ground support for NASA as a computer technician. Over the years, he had small parts on shows like The X-Files and Charmed, and was a main character on Carnivale. He is now retired from acting, after a number of controversies involving his Facebook posts.
Appeared in 3rd season and/or film? Film (his role in the 3rd season was a CGI effect after he declined to return).
Special Agent Albert Rosenfield – Miguel Ferrer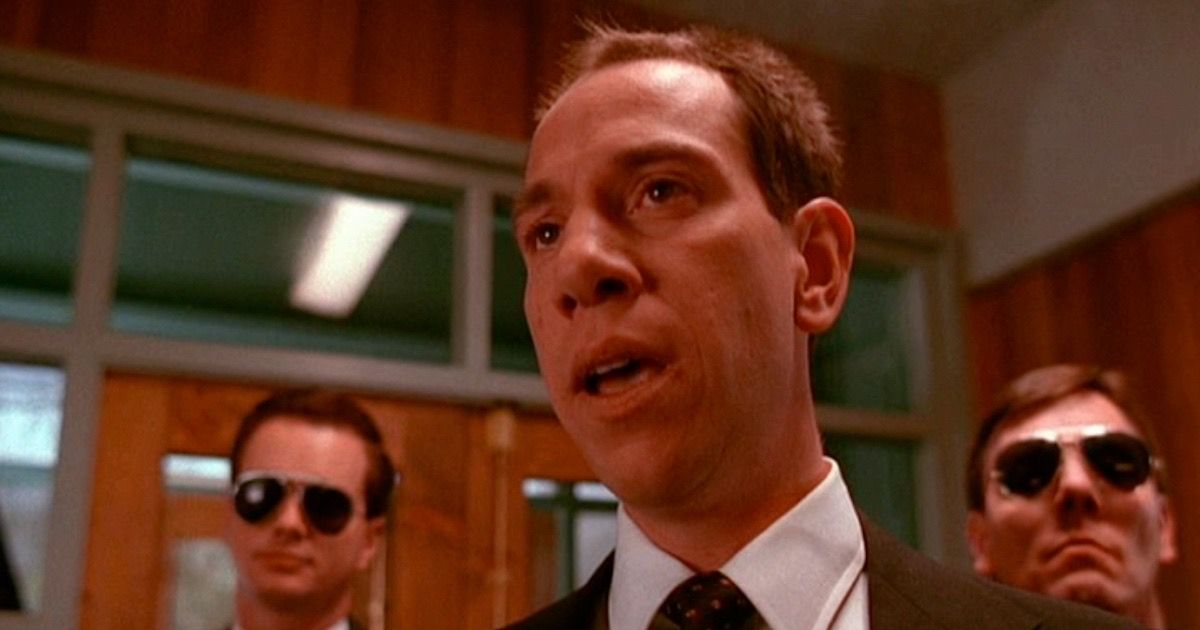 Born into Hollywood royalty, Miguel Ferrer was the son of José Ferrer and Rosemary Clooney and began acting in the 80s, with a breakout role in RoboCop. After playing the cruelly witty Rosenfield, Ferrer's stellar career continued, with film roles in Hot Shots! Part Deux, Traffic, The Manchurian Candidate, and Iron Man 3, while taking numerous TV roles as well, in shows like Crossing Jordan, Desperate Housewives, and NCIS. Sadly, Ferrer died at the age of just 61 due to lung cancer complications in 2017, not long after filming 7 episodes for the 3rd season of Twin Peaks.
Appeared in 3rd season and/or film? Both.
James Hurley – James Marshall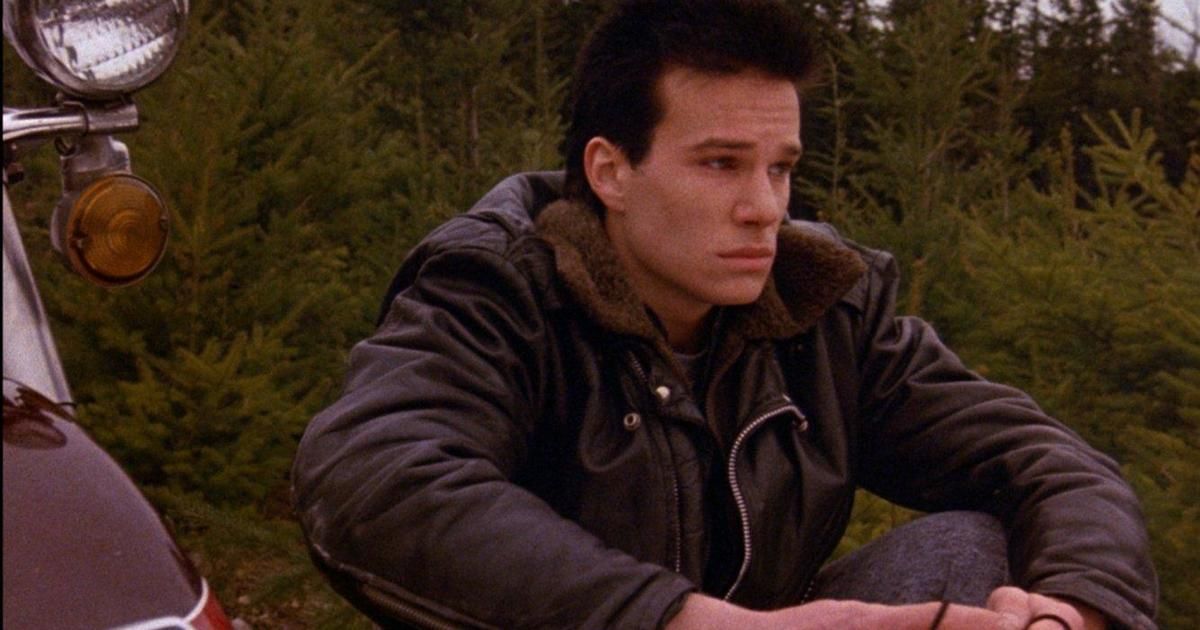 Apart from his role as Laura's secret boyfriend/James Dean wannabe on Twin Peaks, Marshall is most well-known for playing Private Louden Downey in A Few Good Men (although if you haven't seen Naomi Watts' evil elevator horror film, Down, he's in that too). In 2010, stars such as Martin Sheen, Esai Morales, and Rob Reiner testified on his behalf in a lawsuit against drug company Hoffmann-LaRoche, for the severe complications he suffered after taking Accutane, which effectively ended his acting career. He's been in a few films since then, but has largely switched to a music career.
Appeared in 3rd season and/or film? Both.
Pete Martell – Jack Nance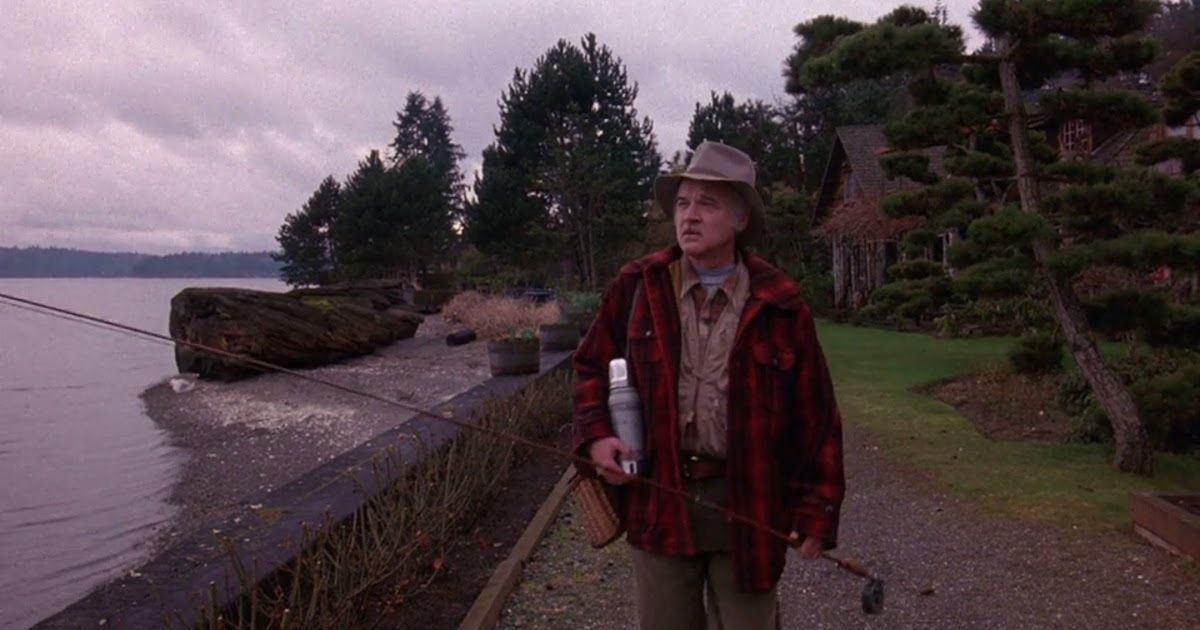 Jake Nance made such an impact as the hapless Pete Martell that Lynch cast him in almost everything he did after, and he was also the star of 1977's Eraserhead. He continued to work in film for the rest of his life. His first wife was actually Twin Peaks' Log Lady (Catherine E. Coulson, see below), and his second was Dick Van Dyke's niece, Kelly. Both Nance and van Dyke struggled with alcoholism, which led to her suicide in 1991. In 1996, Nance was involved in a fight that led to
a subdural hematoma and his subsequent death.
Appeared in 3rd season and/or film? 3rd season in archival footage.
Sarah Palmer – Grace Zabriskie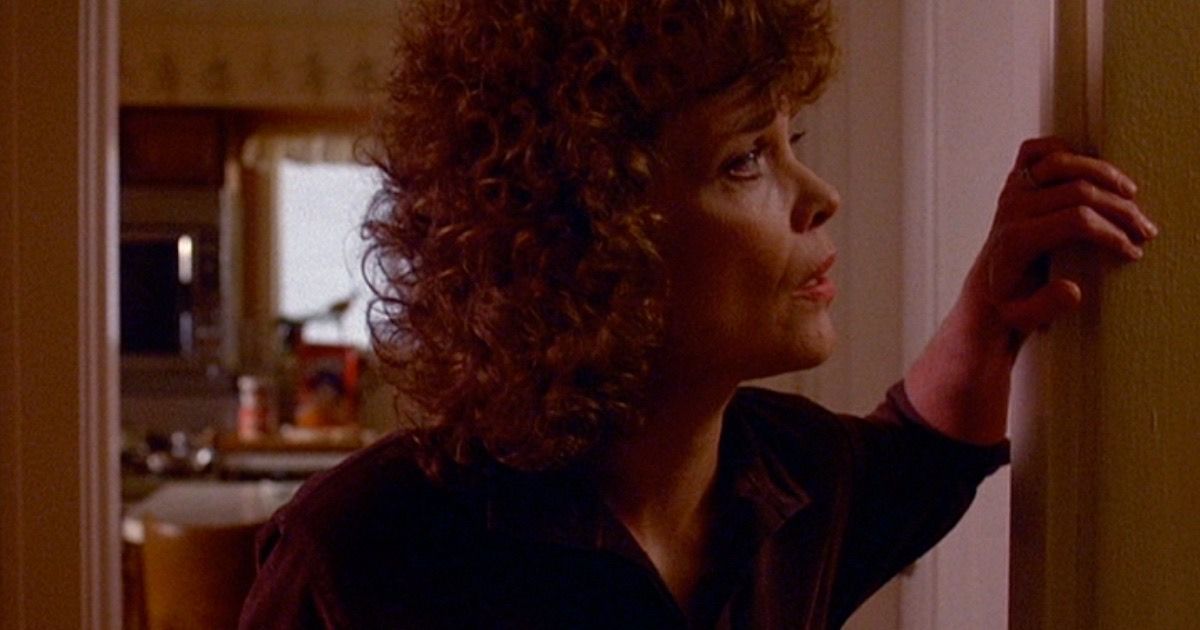 Although she's most recognizable as Sarah Palmer, Grace Zabriskie has an extensive filmography that just won't quit. She's racked up memorable roles in Big Love, Wild at Heart, Seinfeld (whereas Susan's mother Mrs. Ross she was married to Warren Frost, who played Doc Hayward on Twin Peaks), Inland Empire, and The Killing. She is still a working actress at 81.
Appeared in 3rd season and/or film? Both.
Dr. Jacoby – Russ Tamblyn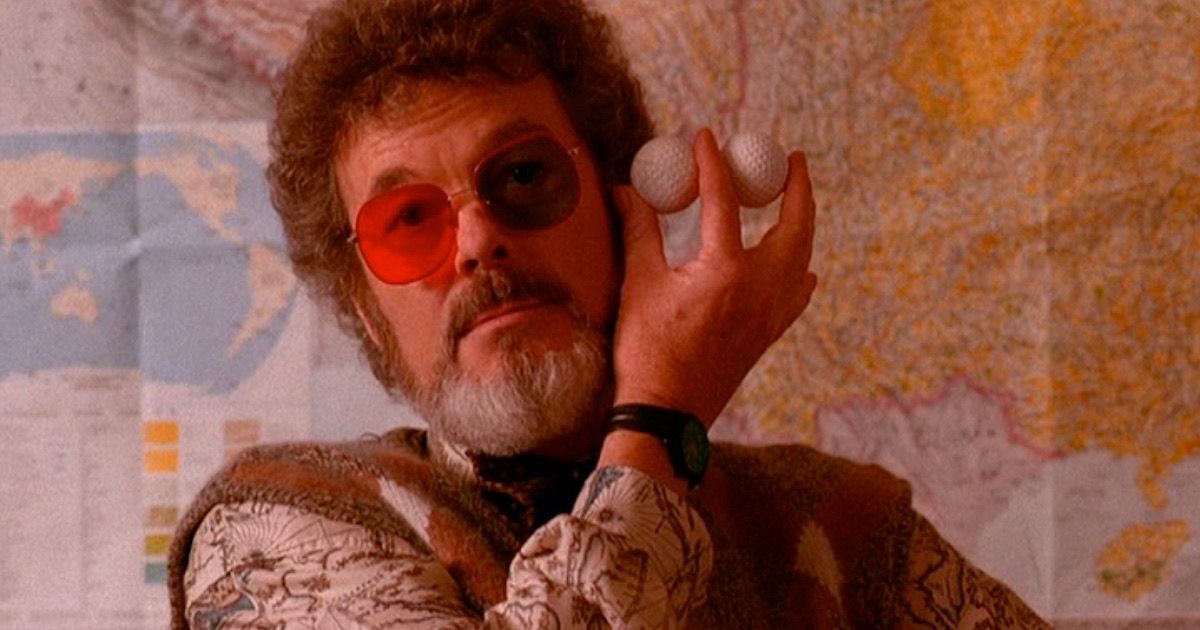 Russ Tamblyn plays a wild character in a show made up of wild characters: the hippie, drug-loving psychiatrist Dr. Lawrence Jacoby. Already an established Hollywood actor by then (he co-starred in the original West Side Story, Seven Brides for Seven Brothers, and Peyton Place), Twin Peaks brought his career into the modern era. In more recent times, he has a supporting role in Django Unchained and The Increasingly Poor Decisions of Todd Margaret. His daughter Amber now carries on the legacy as an actress in her own right.
Appeared in 3rd season and/or film? 3rd season (scenes deleted from film).
Deputy Chief Tommy "Hawk" Hill – Michael Horse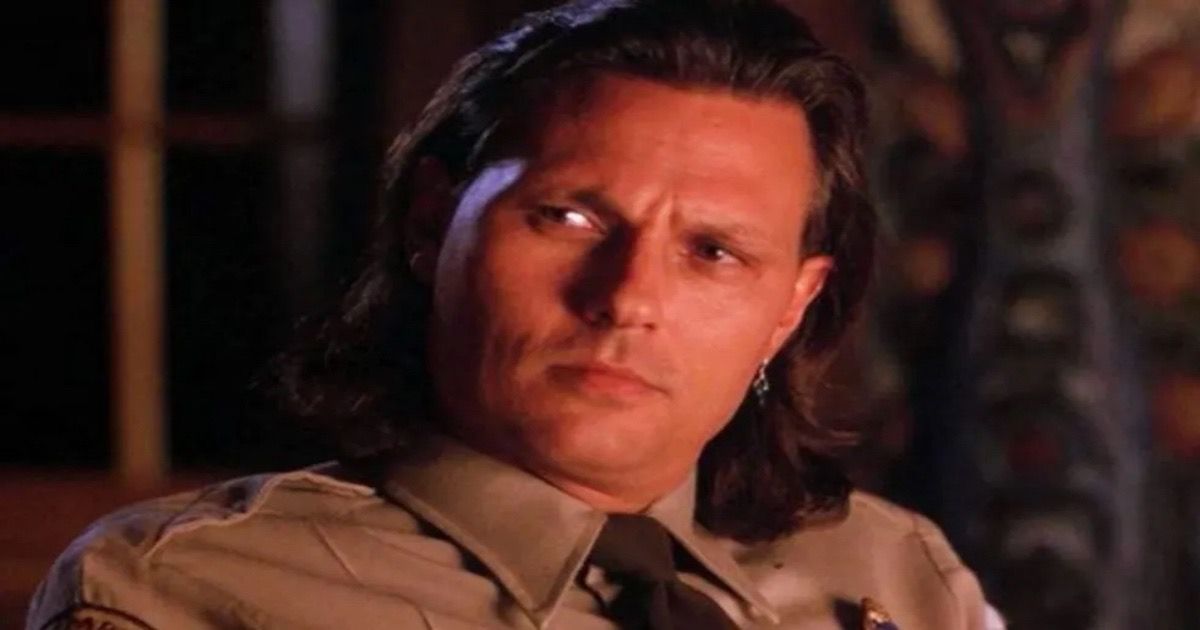 Hawk is Sheriff Truman's right-hand man, a quiet Native American tracker, and deputy. Michael Horse is not an enrolled or recognized member of any tribe, but has identified himself as having Yaqui heritage. After Twin Peaks, notable appearances include 2020's The Call of the Wild, TV drama The Untouchables, as a voice actor on the animated show Gargoyles, and more.
Appeared in 3rd season and/or film? 3rd season (scenes cut from the film).
Deputy Andy Brennan – Harry Goaz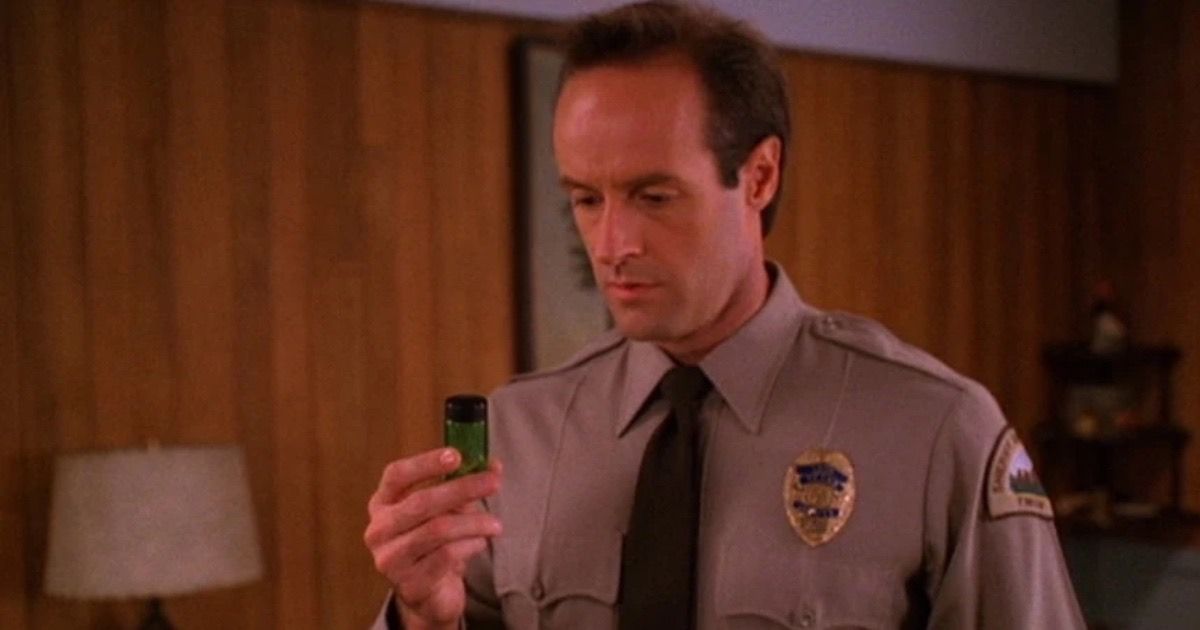 The endearingly dopey and sensitive Andy was known most for his love of sheriff station secretary Lucy and his habit of crying in mildly difficult circumstances. It was a career-defining role for Harry Goaz, and apart from a stint on a science fiction series entitled Eerie, Indiana and an appearance in Steven Soderburgh's The Underneath, we haven't seen much of Goaz.
Appeared in 3rd season and/or film? 3rd season (scenes deleted from film).
Lucy – Kimmy Robertson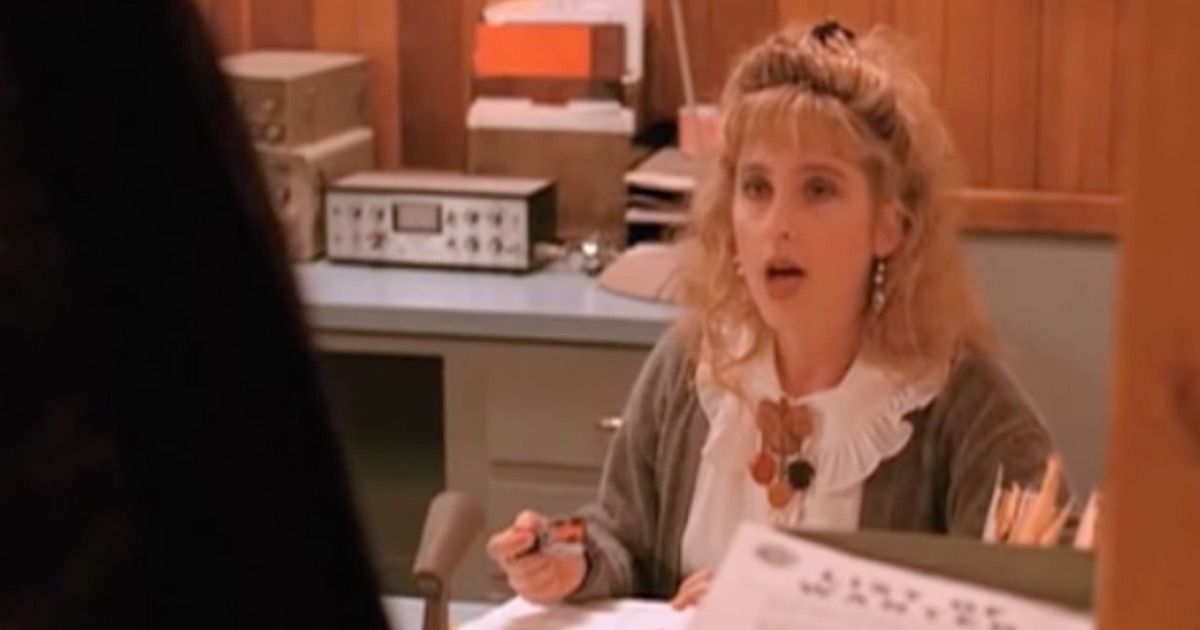 It was Kimmy Robertson's cheerful if befuddled voice which greeted visitors and callers to the Twin Peaks sheriff station, and it's that voice that's been the focus of her work, voicing roles in The Simpsons, The Tick, The Critic, and Ollie and Scoops. She also had a role in the long-running Evangelical Christian radio show Adventures in Odyssey.
Appeared in 3rd season and/or film? 3rd season (scenes deleted from film).
Log Lady – Catherine E. Coulson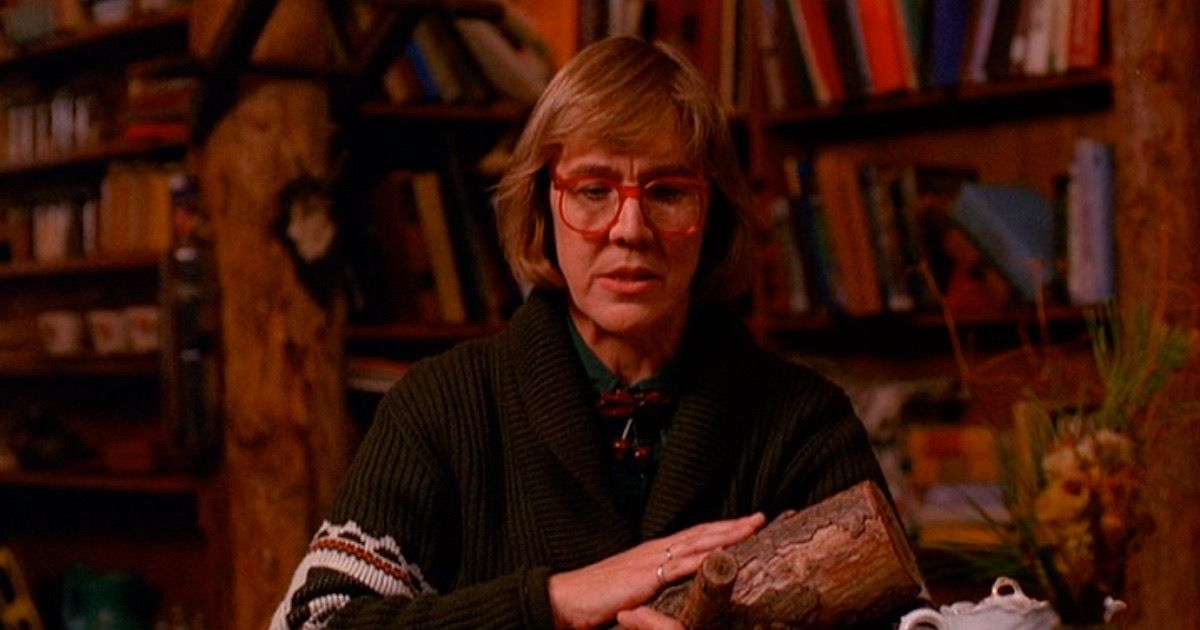 Catherine E. Coulson's Log Lady was an unforgettable presence on the show, and the character sprang from an idea that Lynch had involving Coulson and a log back when they were filming Eraserhead. Apart from guest spots on Portlandia, Psych, and appearances in a handful of films, she mostly stuck to theater acting after Twin Peaks, working with the Oregon Shakespeare Festival. Her first marriage was to co-star Jack Nance (see above), and she died of cancer in 2015 at the age of 71.
Appeared in 3rd season and/or film? Both (she died before the 3rd season aired).
Big Ed Hurley – Everett McGill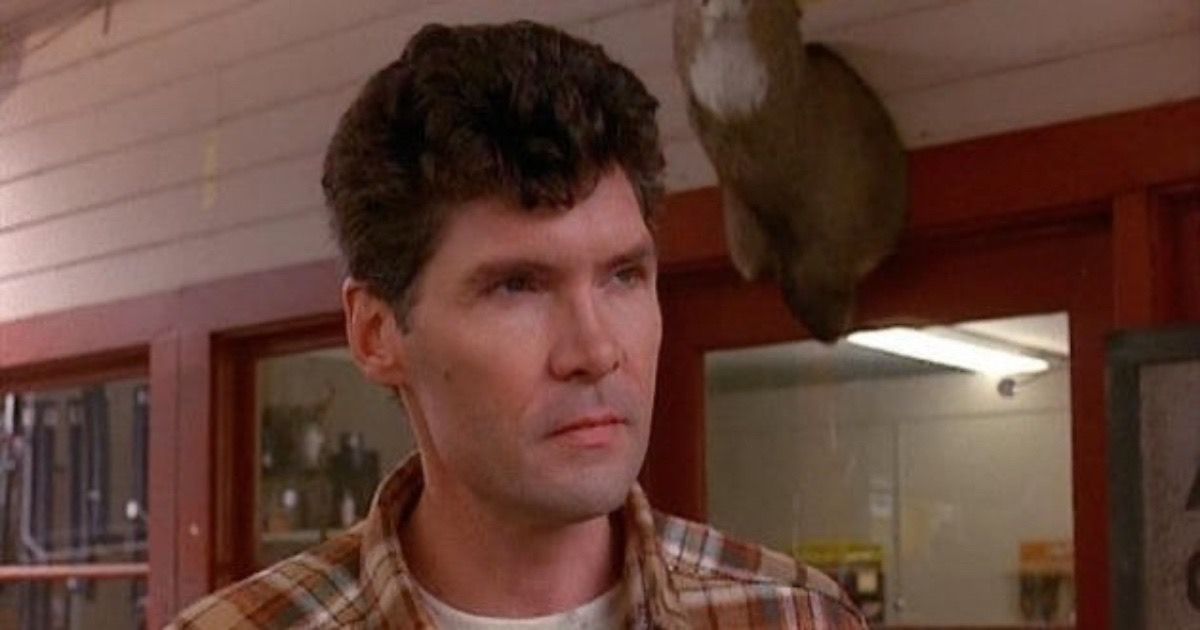 Big Ed was a big-hearted guy trapped in a loveless marriage, yearning for Norma (Peggy Lipton, see above). But Everett McGill's career largely had him playing hard-bitten military officers and ne'er-do-wells, and was even in the 1989 James Bond film License to Kill. He appeared in two other Lynch films (Dune and The Straight Story), and even came out of retirement to bring Big Ed back to Twin Peaks for the 3rd season.
Appeared in 3rd season and/or film? 3rd season.
Nadine Hurley – Wendy Robie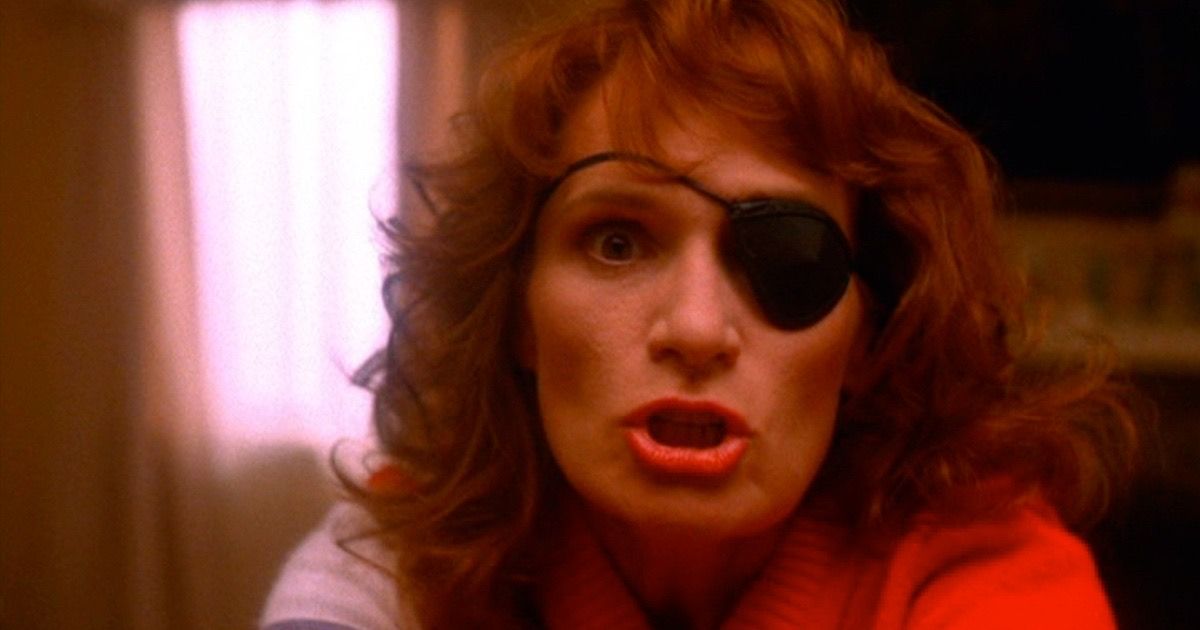 From a timid, anxious housewife to an inhumanely strong amnesiac high school cheerleader, Nadine goes through quite the transformation throughout the show, so it's fitting she was played by Wendy Robie, who made her acting debut in Twin Peaks only after working as a college English professor for ten years. She has worked in film and television ever since, notably in two Wes Craven films, The People Under the Stairs and Vampire in Brooklyn.
Appeared in 3rd season and/or film? 3rd season (scenes deleted from film).
Killer BOB – Frank Silva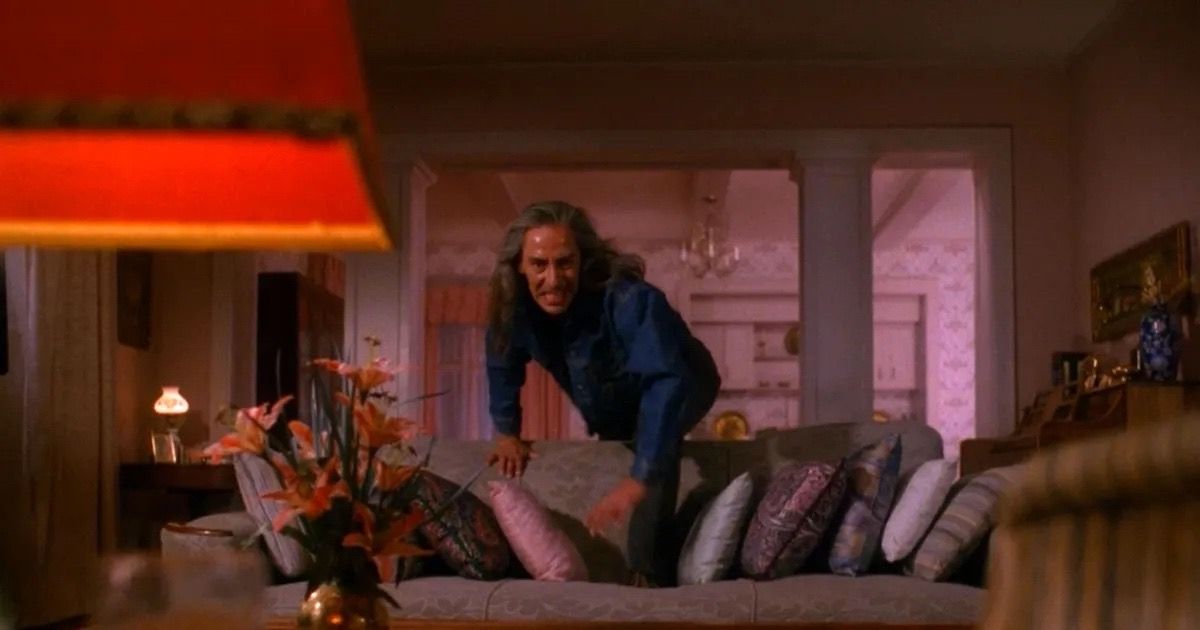 Set dresser Frank Silva might have stayed just that if Lynch hadn't, on a whim, shot a scene with him crouched at the end of Laura's bed, with no thought as to how or where such a scene would fit in. When Silva's reflection was accidentally captured in a subsequent scene, Lynch got to work fleshing out the terrifying character of Killer BOB. Silva died tragically at the age of 44 in 1995, due to complications of AIDS.
Appeared in 3rd season and/or film? Film, and an episode of the 3rd season was dedicated to his memory.
Benjamin Horne – Richard Beymer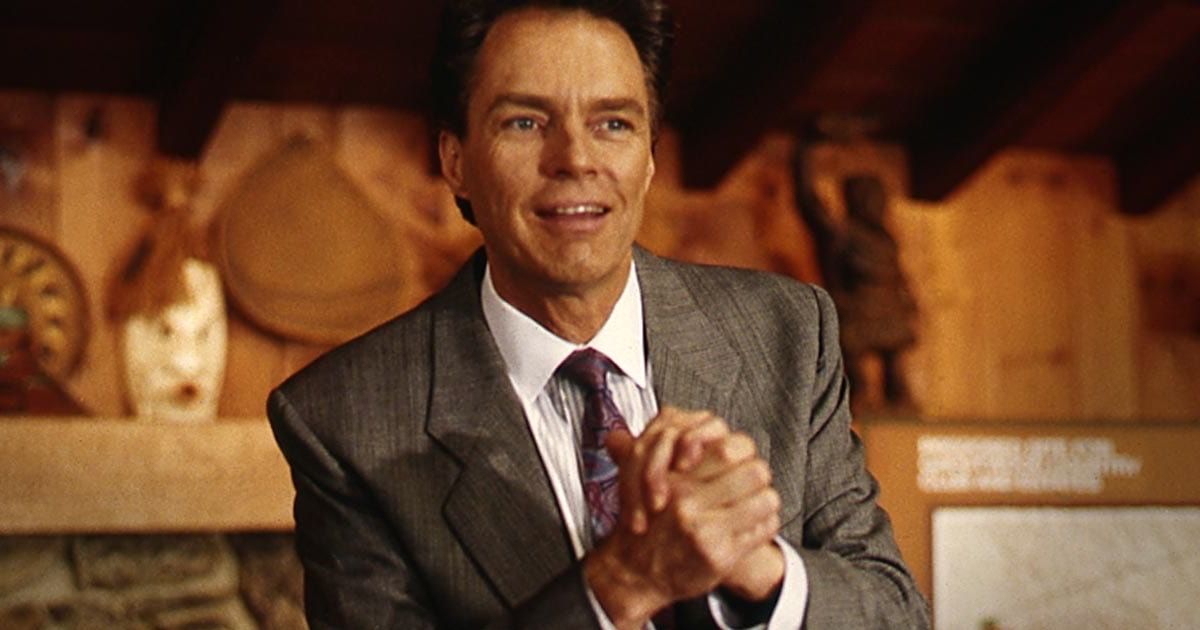 Richard Beymer, like Piper Laurie and Russ Tamblyn (see above) had a remarkable resume before appearing in Twin Peaks, starring alongside Tamblyn in West Side Story, and also starring in The Diary of Anne Frank. During the 70s and 80s, he largely turned to filmmaking, but after Twin Peaks he did a lot of television guest spots in shows including Star Trek: Deep Space Nine, The X-Files, and Murder, She Wrote. The films he's directed are mostly documentaries, including a 2014 film he made with Lynch about their trip to India, It's a Beautiful World.
Appeared in 3rd season and/or film? 3rd season.
DEA Agent Denise Bryson – David Duchovny
Smart and sassy transgender DEA agent Denise was one of David Duchovny's very first roles, and kicked off one of the most illustrious careers of any Twin Peaks alumni. He is most famous for his roles as Fox Mulder on The X-Files, and Hank Moody in Californication. A graduate of both Princeton and Yale with degrees in English Literature, he has also published five novels to date.
Appeared in 3rd season and/or film? 3rd season.