Films about love and romance are ever-abundant, but movies that truly depict the lives of married people realistically are few and far between. These films don't come too often, but they manage to capture the essence of what it's like to be in a committed relationship and the hardships that come with that in a way that is relatable to everyone. Movies like these don't try to force an opinion but rather exist as an exhibition of reality without judgment. Many of these movies have even won Academy Awards and been celebrated by the masses, some going as far as to be revered as classics.
Such films are crafted by someone who knows what it's like to be or has been in that situation, often pulling inspiration from the very source that hurt or inspired them. Although not all realistic movies about marriage are dark and bleak, unfortunately, for some reason, a lot of them are. Whatever that says about the institution, these are the most honest and realistic movies about marriage.
Updated April 21, 2023, by Danilo Raul: If you love honest romance movies, you'll be happy to know we've updated this article and added more suggestions for films that showcase the realism of marriage.
20
Cherry (2021)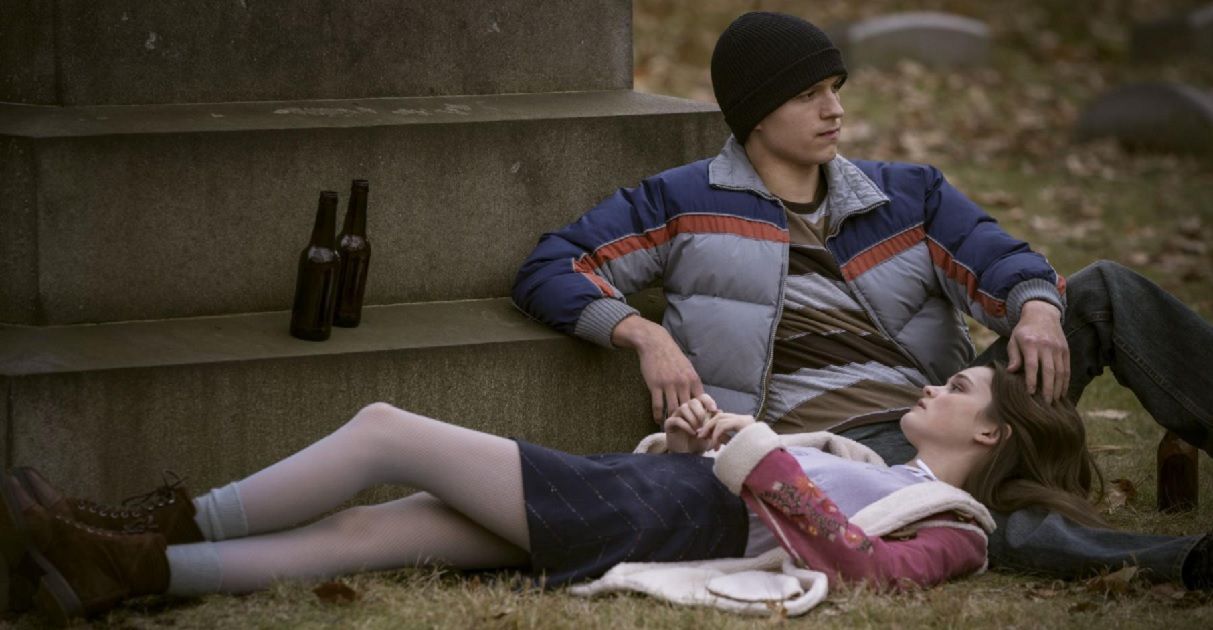 After playing Spider-Man in the MCU, Tom Holland took a detour to drama guided by The Russo Brothers. The result was Cherry, the 2021 film, depicts a romanticized version of a wrecked marriage. Cherry meets and falls in love with Emily but doesn't feel he's got something to show for it, so he enlists in the Marines. After returning from war, Cherry has to deal with mental issues and PTSD, which leads him to become addicted to opioids.
His wife cannot help him in any way, joins him into darkness, and fuels Cherry's misguided attempts at bank robberies to get money and pay for their drug addiction. After multiple heists, Cherry gets one of his friends killed off, which leads him to prison for 14 years. Emily sticks with him despite their toxic relationship and sobers up alongside him to get together with him again after his release.
19
Walk The Line (2005)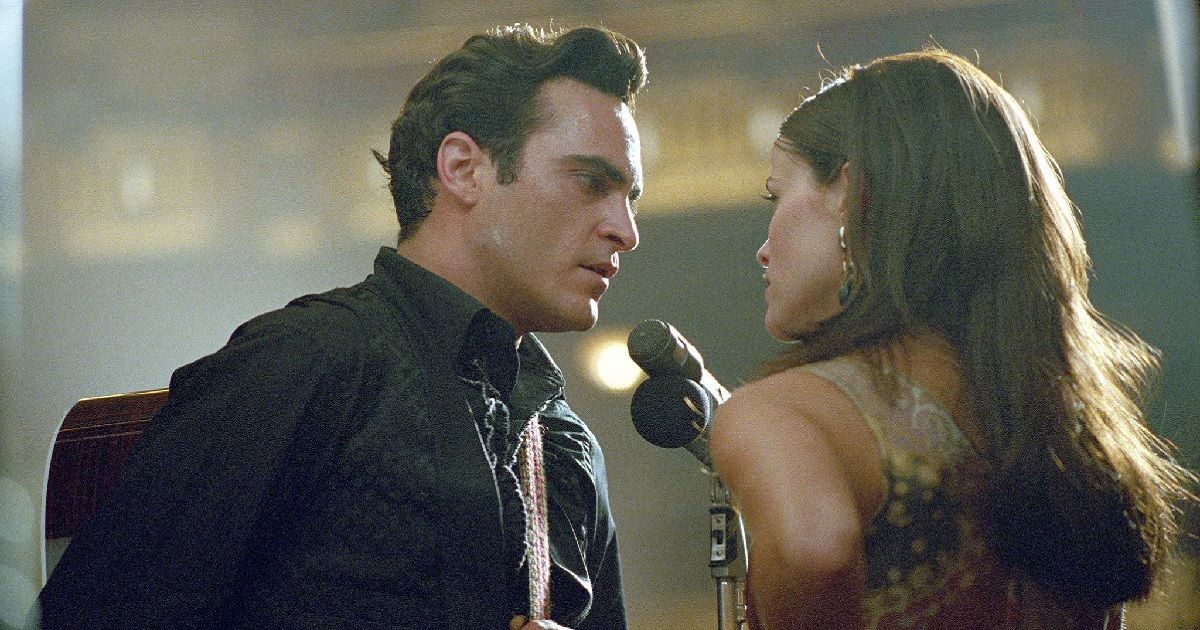 Walk the Line tells the most remarkable love story ever told in music. It's not pretty, but it offers a realistic approach that some people may find relatable. The film depicts the road to stardom for Johnny Cash (played by Joaquin Phoenix), from his early days married to Vivian Liberto, who was very supportive of his choices. Vivian plays an integral role in the rise of Johnny as a musician until June Carter (played by Reese Witherspoon) enters the picture.
Vivian can see the writing on the wall, but Johnny only has eyes for June from then on. This moment of conflict drives him to abuse drugs and alcohol until he musters the courage to propose to June, who can't seem to find the same feelings for this wreck of a man. After he manages to clean up his act, she finally accepts him and becomes the love of his life, as often referred to in his music about her.
18
Manchester by The Sea (2016)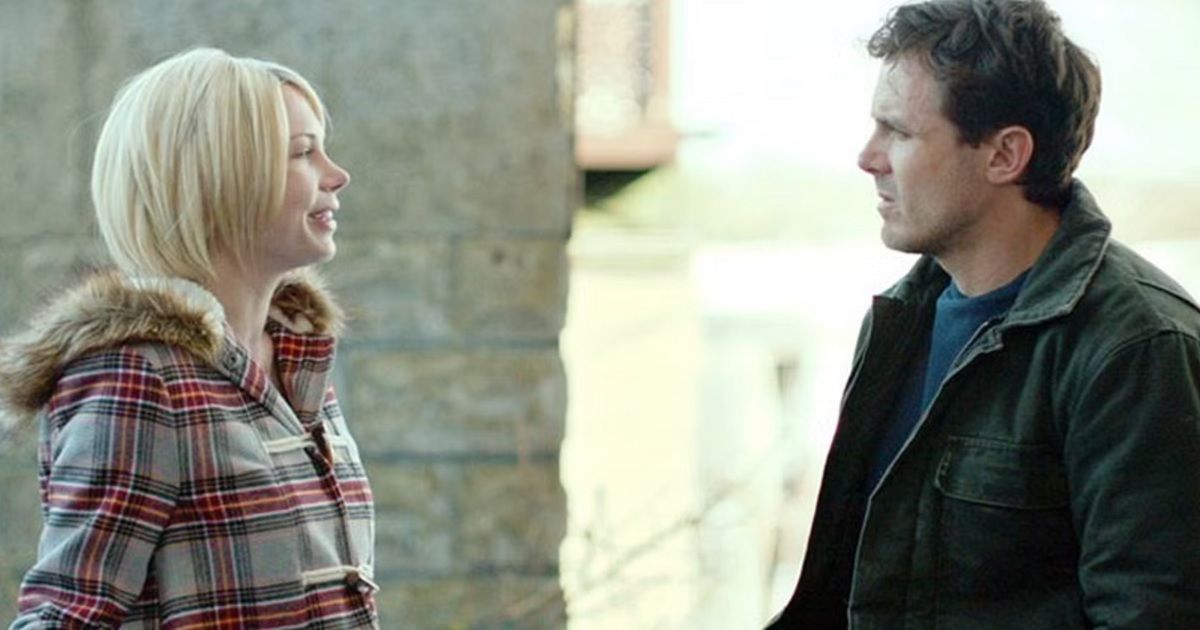 Manchester by The Sea is a somber film following the story of Lee Chandler, masterfully played by Casey Affleck. He begins the film married to a beautiful woman named Randi with two kids. A house fire happens, and the couple loses both children. The couple cannot deal with the tragedy, which eventually drives them apart to divorce.
We get a hold of Lee some years later with no will to live when his brother's sudden passing leaves his teenage nephew, Patrick, at his doorstep, with Lee now being the boy's sole guardian. Patrick does his best to help Lee move on, but Lee realizes the only way to do so is by going away from everything that hurts him. Ultimately, Lee makes arrangements to leave his nephew with a good family while he moves out to Boston to lead a new life.
17
Kramer vs. Kramer (1979)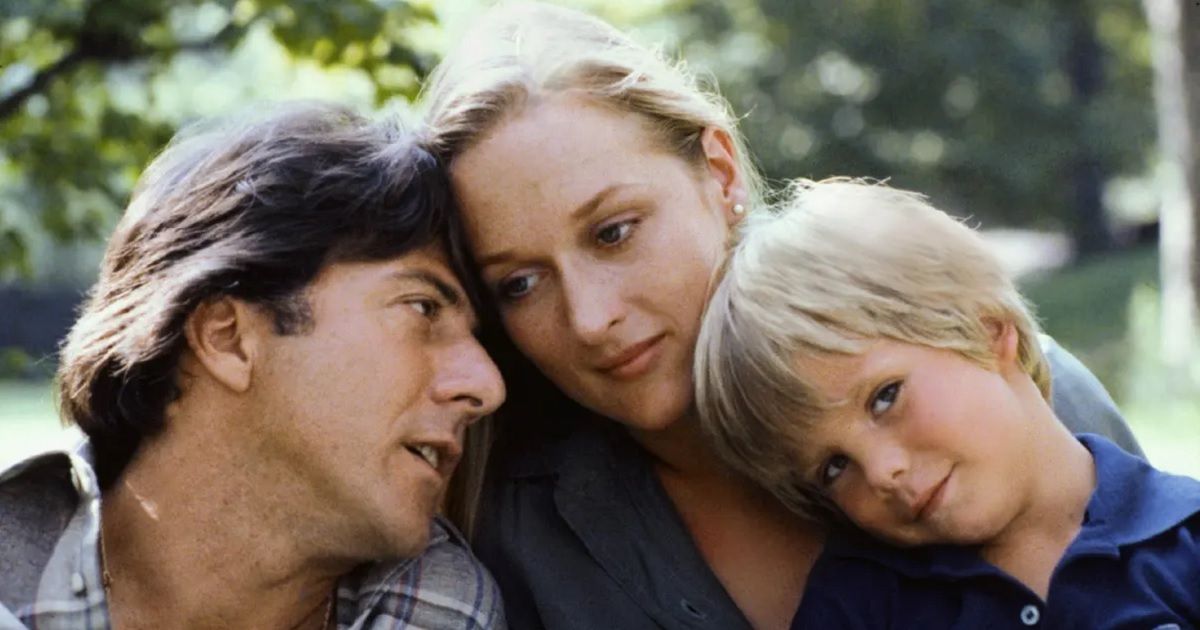 Kramer vs. Kramer is the film that made Meryl Streep a powerhouse in Hollywood, earning her a second nomination to the Academy Awards for best supporting actress and her first Oscar win. She was competing with Jane Alexander in the same category for the same film. Kramer vs. Kramer had a significant impact on the year it was released. It was the first time a movie depicted the nuclear family having a meltdown of epic proportions.
The father, Ted Kramer, played by Dustin Hoffman, is a workaholic who lands a big win for his company. His wife Joanna feels relegated and neglected by her husband, prompting her to leave him. Ted realizes he doesn't have a bond with his son, but he continues to contest custody from Joanna until the couple's neighbor testifies against him. Ted realizes that he must forge a bond with his son if he genuinely wants his love, thus letting him go with his mother in the end.
16
American Beauty (1999)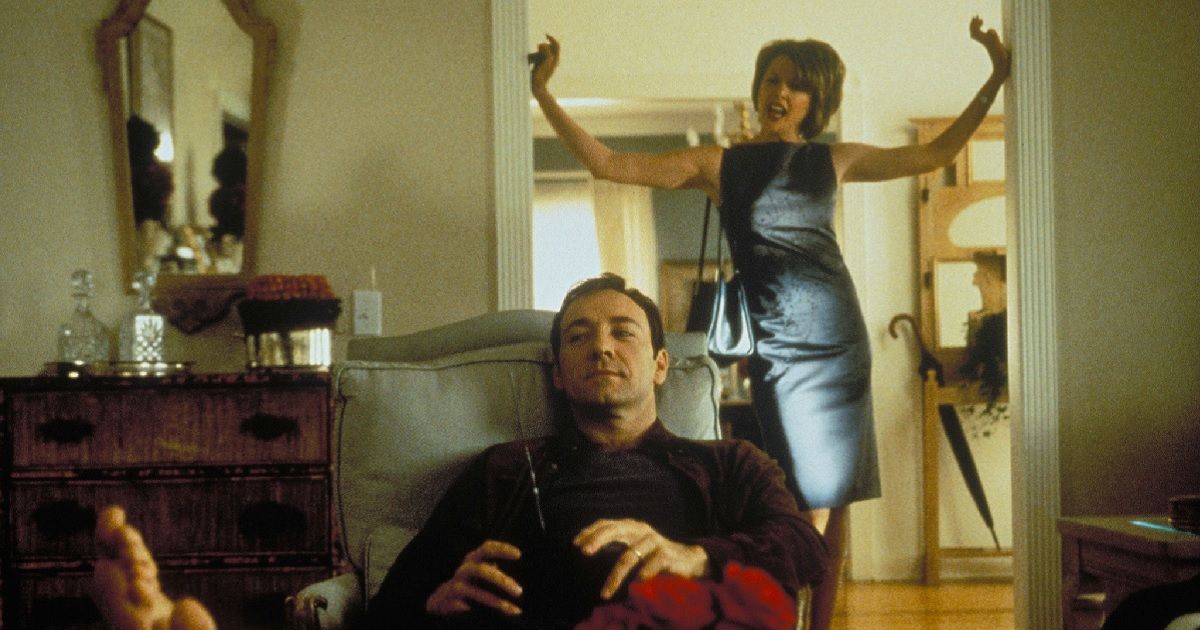 American Beauty is another film portraying the superficiality plaguing modern American marriage in the twilling of Yuppie Culture. Masterfully played by the ever-creepy Kevin Spacey, Lester Burnham wakes up one day to realize he's massively unfulfilled with his life. He doesn't love his neurotic, ambitious wife, Carolyn (played by Annet Benning). Meanwhile, their daughter, Jane, struggles with self-esteem while deposing them secretly. The film plays with multiple themes related to adult maturity, responsibility, parental roles, and closeted homosexuality.
The Fitts family enters the picture, with their son Ricky (Wes Bentley) dealing drugs. Lester becomes infatuated with Angela, a young girlfriend of his daughter. Carolyn has an affair with a business rival. Frank Fitts, a military man, thinks his neighbor and son are entangled in homosexual behavior when he struggles with his urges.
It's a full-blown exploration of the discontent and disillusionment of married life, leading to tragic consequences… And five Oscars wins, including Best Actor, Director, and Film of the Year.
15
Casino (1995)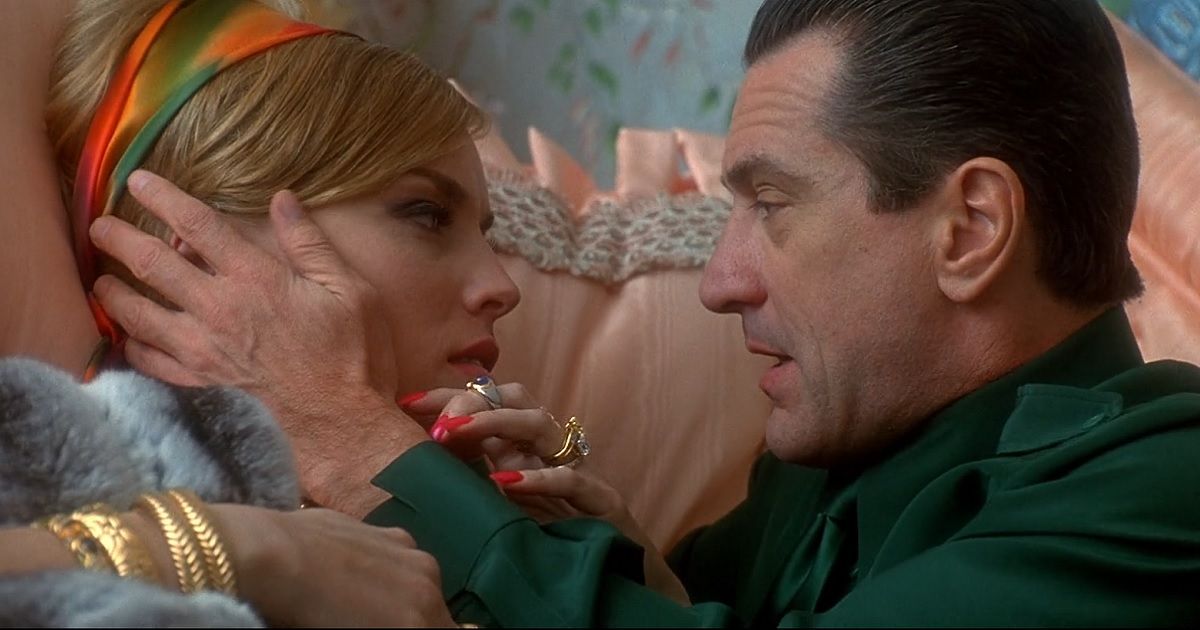 Casino is a film with multiple stories from different POVs, but the movie also depicts the consequences of transactional marriages. Sam "Ace" Rothstein (played by Robert DeNiro) is sent to Las Vegas by the Chicago Mafia to run the Tangiers Casino; He quickly doubles the profits by evolving the game in the city of lights. Sam falls in love with a hustler and former prostitute, Ginger McKenna (Sharon Stone). She doesn't love him, yet he still wants her by her side. Ginger is very open to Sam about his feelings from the get-go.
Ginger has difficulty letting go of her past, especially her former boyfriend and pimp, Lester Diamond (James Woods). Sam tries to keep tabs on his wife with a pager, but she can't be controlled. She cheats on him with Nicky Santoro, Sam's longtime friend, and enforcer. When the dust settles, Ginger leaves Sam, taking one million dollars in cash and jewelry, which she spends lavishly until dying from an overdose. Sam never really had a chance trying to control such a free spirit, especially in attempting to transform her into a housewife.
14
Silver Linings Playbook (2012)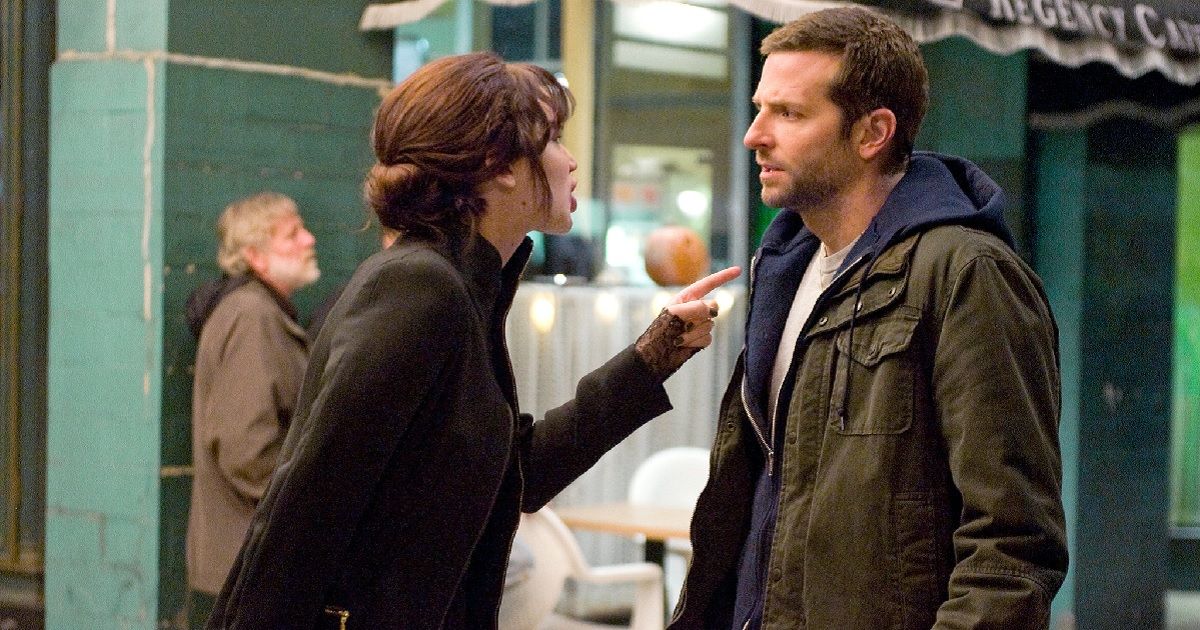 This little film, released in 2012, follows Pat Solitano Jr (played by Bradley Cooper), who is released from a mental health facility after being treated for bipolar disorder. The man puts some effort into trying to reconnect with his ex-wife, Nikki. He eventually meets Tiffany (Jennifer Lawrence), who offers to deliver a letter to Nikki if Pat agrees to partner with her for a dancing competition.
As they practice, Pat develops feelings for Tiffany while wanting to win Nikki back. Pat struggles to save his marriage, but some relationships are beyond saving, especially when your partner has moved on without you or was never supportive during hard times. Pat eventually realizes his genuine feelings for Tiffany, and they begin a relationship.
13
I, Tonya (2017)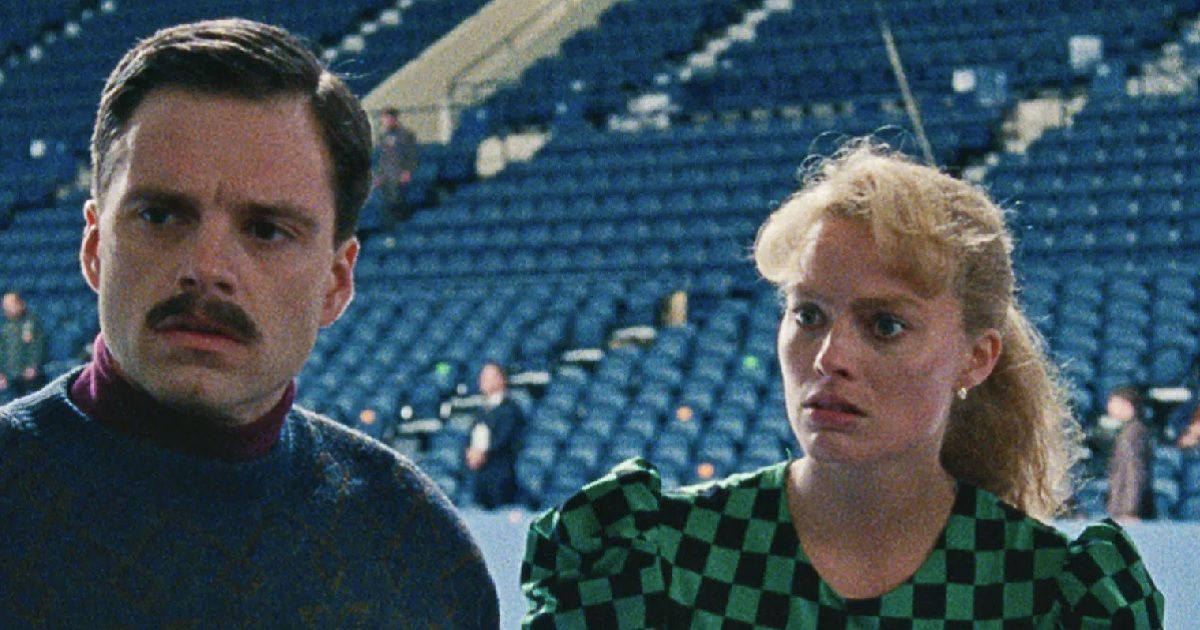 Based on actual life events, I, Tonya, depict the life of ice skater Tonya Harding (played by modern Barbie girl Margot Robbie) and the significant role her toxic marriage to Jeff Gillooly played in her downfall. From the start, we can see Tanya always had great potential, but her surroundings conspired against her best efforts. That's not to say she's a faultless victim of the circumstances. Throughout the film, Tonya is frequently abused by her husband, yet she chooses to stay by his side.
Even as their marriage becomes increasingly strained and Jeff becomes more controlling and manipulative, she sticks with him. This would eventually lead to the infamous attack on Tonya's rival, Nancy Kerrigan, resulting in Tonya's ban from competitive figure skating. Jeff would ultimately implicate Tonya in the attack, leading to her being banned from the sport for life. The film finishes with a quick recount of Tonya's life, married to a new partner and happy but a tarnished legacy thanks to Jeff's actions.
12
Husband and Wives (1992)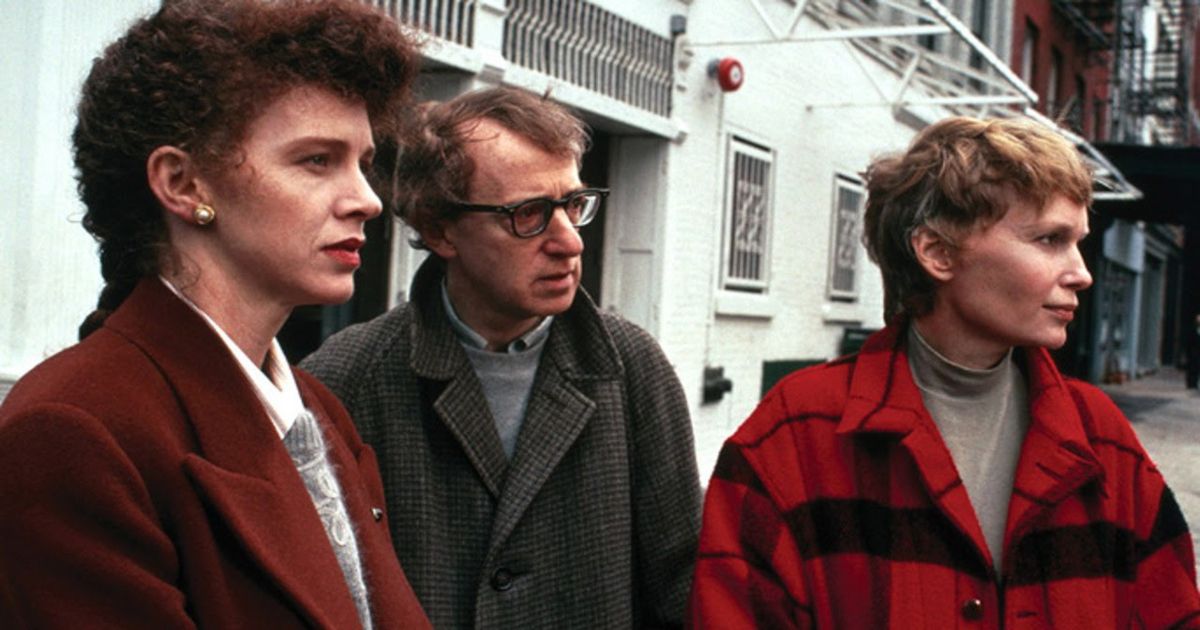 Woody Allen hasn't been in Hollywood's best graces for a while, but the man has an undeniable talent to portray life in ways that seem commonplace for some but unconventional for the masses. He's never been a huge box office drawn, but all his films depict humanity in their most raw form, especially relationships and marriage. Husbands and Wives is one of those works. The movie tells the story of two couples in the process of being separated and all the complexities that come after parting ways. Allen and then wife, Mia Farrow, play one of the leading couples, and Judy Davis and Sidney Polack play the other half of the POV characters.
Each character struggles with feelings towards their partners and desires for love and companionship. The film begins with Jack and Sally informing Gabe and Judy about their separation. This inconsequential occurrence involves infidelity, jealousy, and failed attempts at new relationships. After a series of ups and downs, Jack and Sally reconcile, while Gabe and Judy end their relationship. The film ends with all characters reflecting on the difficulties of marriage and their choices to get there.
11
Marriage Story (2019)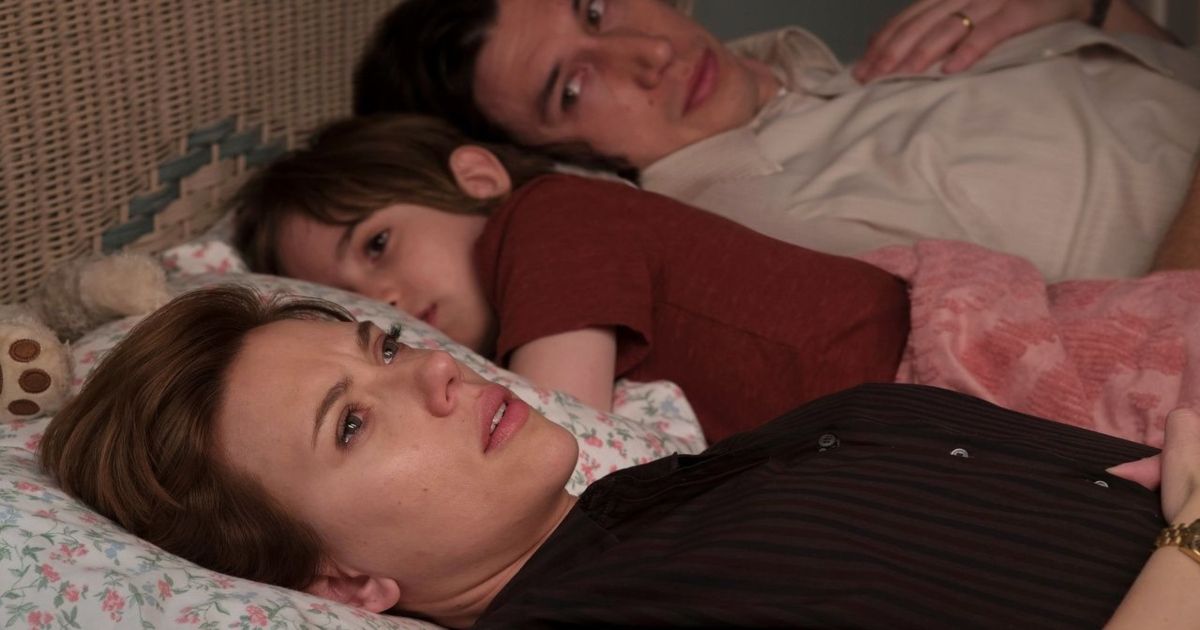 Noah Baumbach's intense relationship drama was heavily based on his own experiences when he divorced Jennifer Jason Leigh in 2013. The meticulously-crafted film puts the dying relationship between Nicole and Charlie Barber (played by Scarlett Johansson and Adam Driver, respectively) under the microscope, closely examining their marriage that's falling apart while they try to keep their family together.
Marriage Story received critical acclaim and was, per Variety, nominated in six categories at the 92nd annual Academy Awards and the 77th Golden Globe Awards, with Laura Dern (who plays Nora Franshaw, Nicole's lawyer) winning Best Supporting Actress at both ceremonies. Baumbach made a film that's deeply personal to him, yet is still relatable to anyone who's going through a similar situation. The film takes no sides in portraying one person to be "better" than the other, but instead just shows the audience the situation as it is. It's the raw emotion running throughout the film and its performances that keep people on the edge of their seats.
Related: 7 Movies Like Marriage Story on Netflix You Should Watch Next
10
Amour (2012)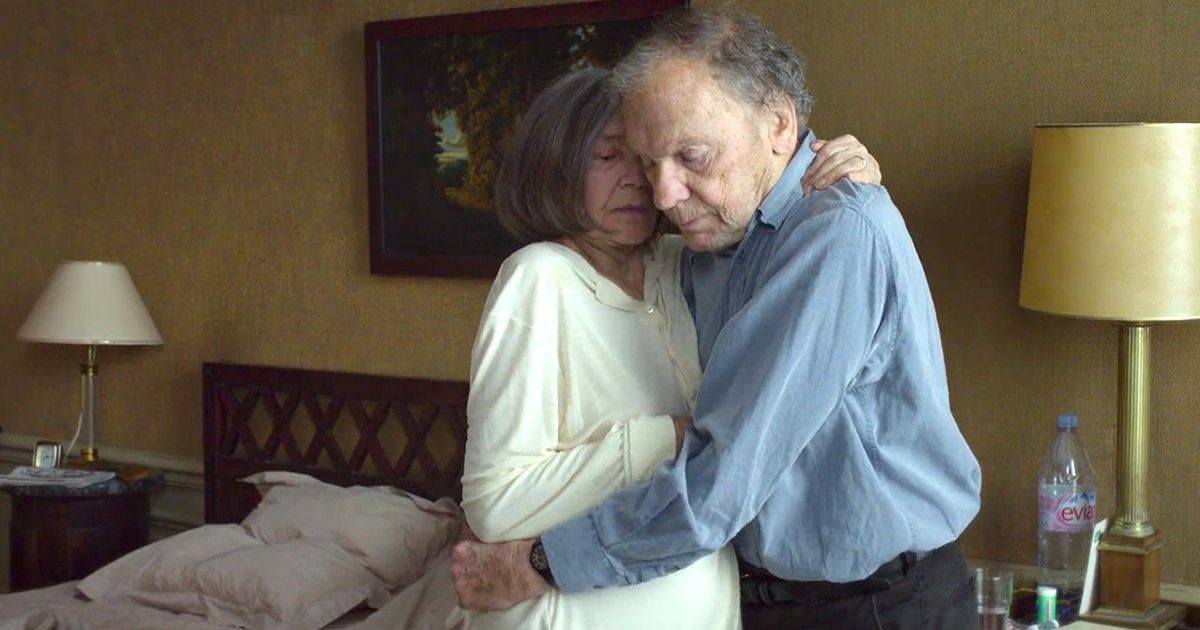 Amour was screened at the 2012 Cannes Film Festival, where it won the Palme d'Or Award, and was nominated for five Oscars when it was released in 2012, earning director Michael Haneke the award for Best Foreign Language Film at the 85th Academy Awards. This film sees a marriage put to the test in an inevitable sort of way. It's a view of marriage at the end of the line after a long life spent together. It's a heartbreaking look at co-dependency and the enduring persistence of love when faced with the worst possible outcomes.
Loosely based on Haneke's experience of witnessing his aunt suffer a degenerative stroke, the film follows Anne and George, two retired piano teachers who have spent their lives together and still have a happy marriage. After a stroke and a failed operation leave Anne half paralyzed, George dedicates himself as her caregiver. The demanding care for his wife puts George to the test as he's forced to watch his wife slowly wither away.
Amour is a heartbreaking look at love and death, and forces viewers to ask themselves, "What will happen when we get old, and who will take care of us?" It's awful, yet honest, which is what makes Amour one of the most emotional and heartbreaking romances ever made.
9
Fences (2016)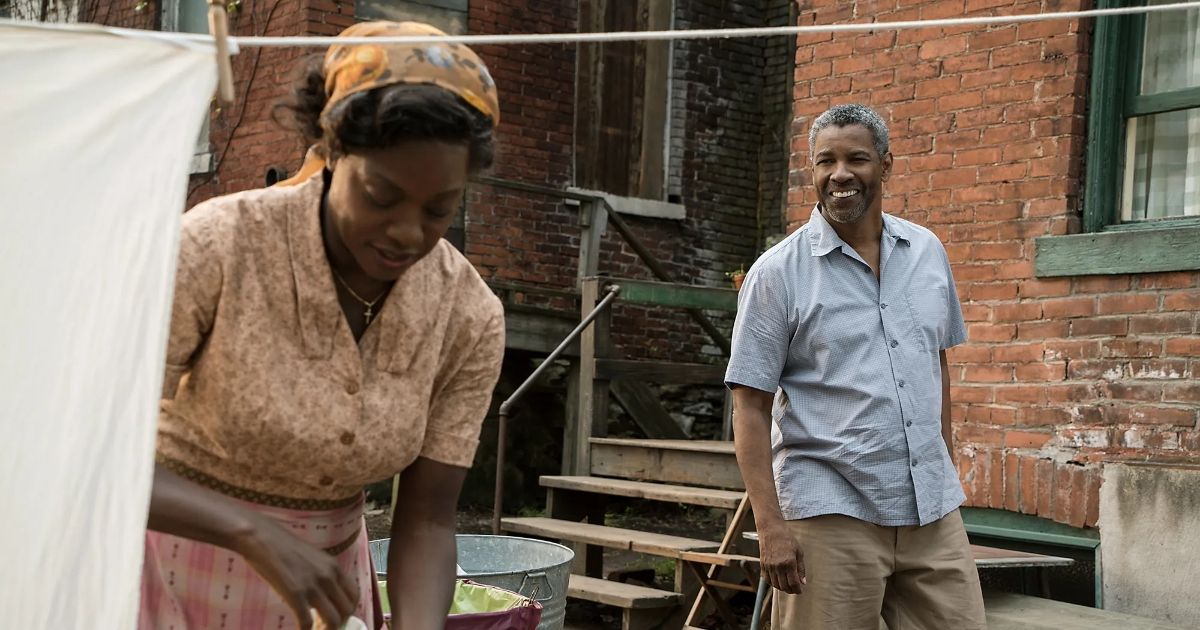 Directed by Denzel Washington, who also played the lead character, Fences was nominated for four Academy Awards and took home one: Viola Davis's first Oscar for Best Supporting Actress. Based on the August Wilson play of the same name, the film takes place in times of segregation and social injustices. It follows a Black family headed by a domineering father, worn down by a life and full of contempt and shortcomings. While not specifically a film about marriage, the union between Rose and Troy is a crucial focal point in the narrative.
In the beginning, Troy has a loving marriage with his wife Rose, but a tense one with his son Cory. Feeling stagnant in life, he finds solace in another woman, but is forced to tell Rose when he learns that his mistress is pregnant. In Fences's toughest scene, Rose calls Troy out on his hypocrisies and reminds him that she dedicated her life to making him happy, and he wasn't the only one who made sacrifices. Troy essentially destroys his family because he kept his feelings bottled up for years until his wife and son were caught in the inevitable eruption.
It's both a harsh look at a man's self-destruction, but also an examination of the consequences of selfishness in marriage and a failure to communicate.
8
Revolutionary Road (2008)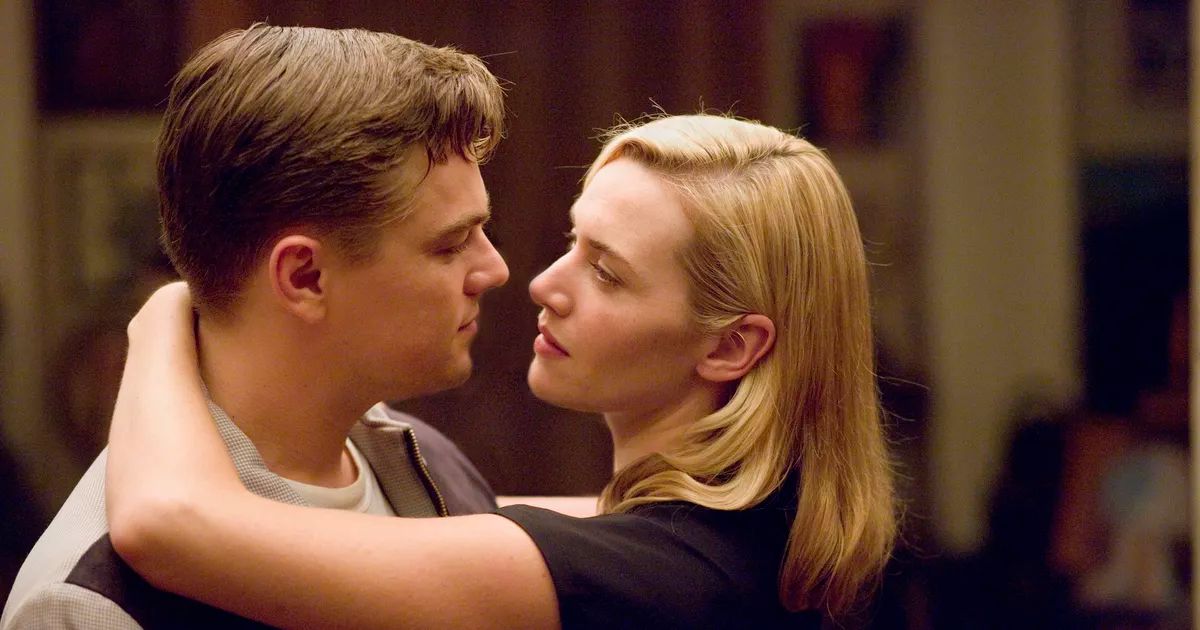 Based on Richard Yates' novel of the same name, Sam Mendes' Revolutionary Road was a film that reunited actors Leonardo DiCaprio, Kate Winslet, and Kathy Bates since their last on-screen performance together in James Cameron's Titanic, though it couldn't be more different from that epic success. While it was nominated in three categories at the 81st annual Academy Awards and received critical acclaim, it earned a modest $76 million against a $35 million budget.
Revolutionary Road tells the story of Frank and April Wheeler, a couple in a struggling relationship in the 1950s. In an attempt to revive their relationship, April proposes that they move to Paris, where she can pursue her dream of becoming an actress and become the breadwinner of the family, while Frank can take the time to find out what his passions are. The undying question of whether they will make it to Paris forms the rest of this narrative. Roger Ebert cites this film as being the sad ending to DiCaprio and Winslet's characters in Titanic, because this is what happens to marriages built on romance and romance alone.
7
Celeste and Jesse Forever (2012)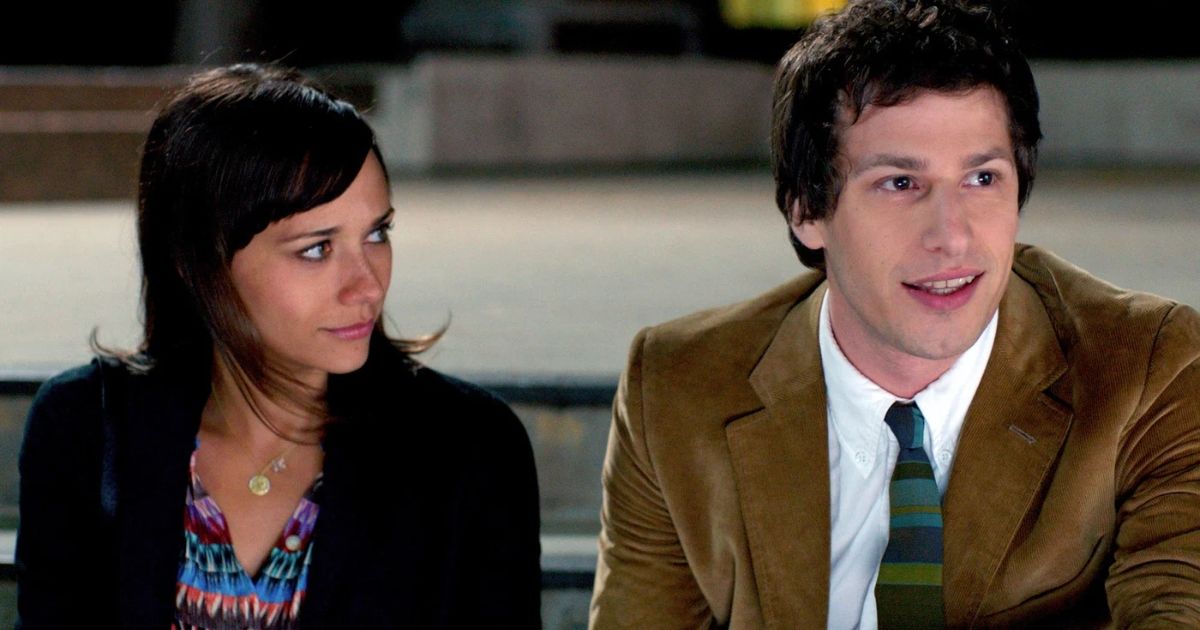 Upon first glance, this 2012 rom-com starring Andy Samberg and Rashida Jones would seem like an unlikely fit for a list of realistic movies about marriages, but one watch of this flick will undoubtedly change any naysayer's mind. Instead of traditional romantic comedies with the usual meet-cutes, Celeste and Jesse Forever starts with the couple already broken up.
Nominated for Best First Screenplay at the 28th Independent Spirit Awards and in two categories at the 13th Black Reel Awards, Celeste and Jesse Forever was co-written by Jones with her writing partner Will McCormack, and tells the story of a separated couple in the process of getting divorced, who actively try to maintain a healthy friendship with each other while they seek out different potential partners.
According to Jones in a conversation with Vanity Fair, the film is inspired by her real-life experiences of having friends where the woman who "has it all together" more often than not ends up with a man who is the exact opposite and tries to actively change his ways simply because they don't get his lifestyle.
6
Scenes from a Marriage (1974)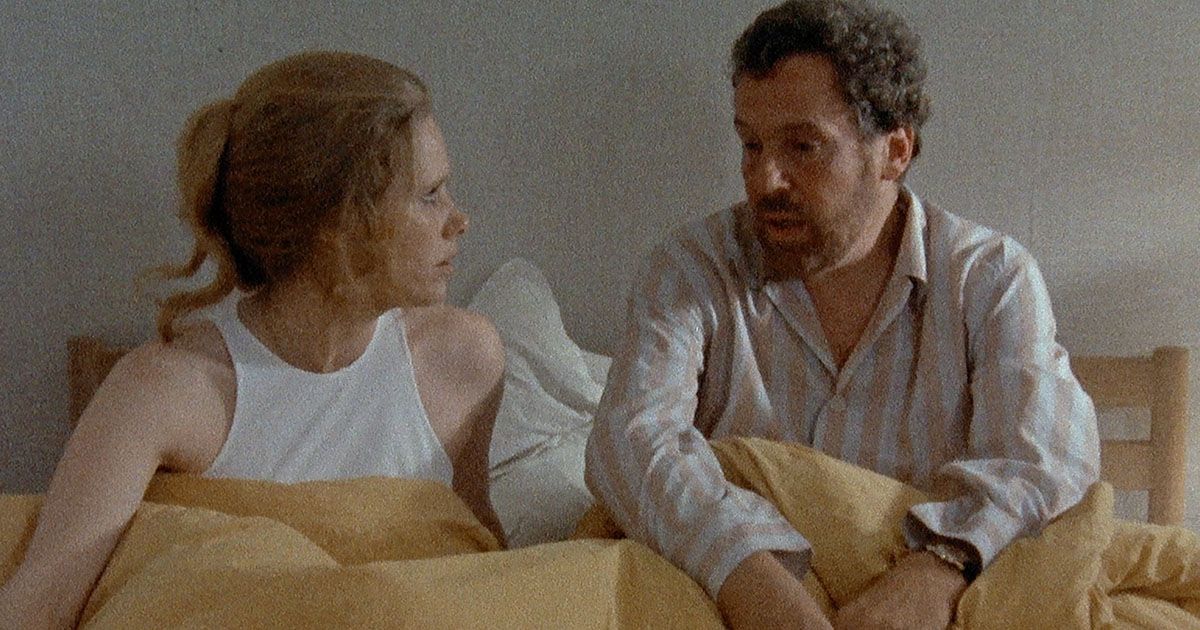 No list of realistic films about marriage is complete without Ingmar Bergman's Scenes from a Marriage. This Swedish film (which was originally a miniseries) chronicles the years of love and hatred between Johan and Marianne (played by Liv Ullmann and Erland Josephson, respectively) is cited as being an influence for filmmakers such as Woody Allen and Richard Linklater, where the latter would go on to make one of the most realistic depictions of romance ever put to film.
Besides directing, Scenes from a Marriage was also written by Bergman, who pulled inspiration from his own experiences, including his 5-year relationship with his muse and frequent partner, Liv Ullmann. The film is hailed as "one of Bergman's finest human portrayals," made it into the Criterion Collection, and was also included in the 100 Greatest Foreign-Language Films list by BBC in 2018.
A remake of the miniseries was released in 2021 on HBO and met with positive reviews from critics. It was developed, written and directed by Hagai Levi, and starred Oscar Isaac and Jessica Chastain.
Related:These are the Best Movie Marriage Proposals of All Time
5
The One I Love (2014)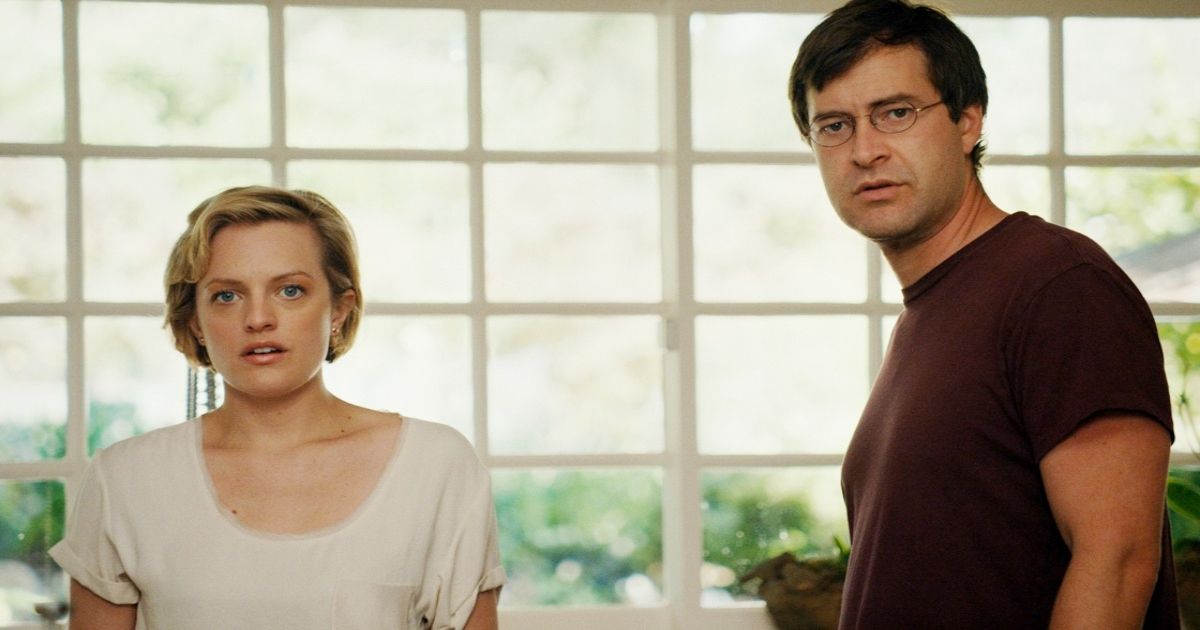 Although not realistic in its premise, Charlie McDowell's 2014 directorial debut starring Mark Duplass and Elisabeth Moss was most definitely realistic in its depiction of a defunct couple trying to save their failing marriage. The One I Love dips its toes into the bizarre by including Doppelgängers and magical force fields in order to vividly describe the abstract emotions going on between the couple, Ethan (Duplass) and Sophie (Moss), that would otherwise be impossible to comprehend outside of language.
It's one of those movies that will leave audiences scratching their head at first, but once you've familiarized yourself with what's going on, you'll be sucked into the heart of the story in no time. Taking place almost entirely at a single location with only two actors, The One I Love proves how much one can do with very little. For a film of this scale, it does have a lot to say about relationships, identity, and fate.
4
A Beautiful Mind (2001)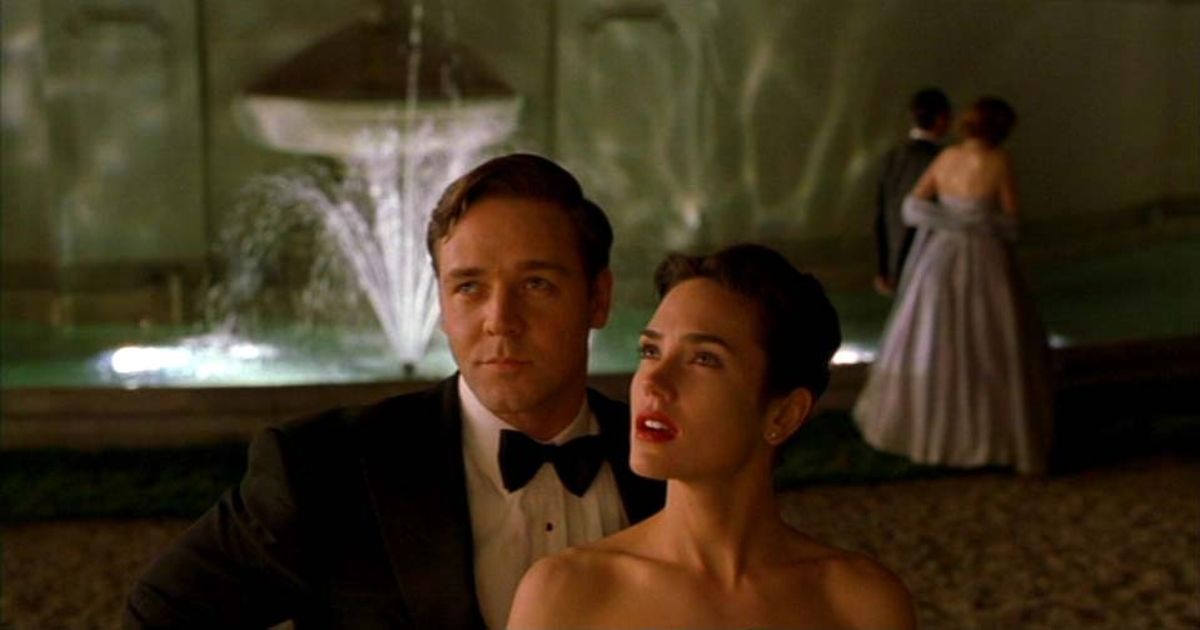 Ron Howard's movie about mathematical genius John Nash swept up big at the 74th Annual Academy Awards, winning Best Picture, Best Director, Best Screenplay, and Best Supporting Actress for Jennifer Connelly. It was also nominated in four other categories that same night (Best Actor, Best Film Editing, Best Makeup, and Best Original Score).
A Beautiful Mind tells the story of Nash, who works undercover for the government to combat a Russian plot against America. However, things don't go as planned, as John's mental state begins to crumble, causing tension between him and his family. The film exhibits a truthful depiction of what it's like to be in a relationship with someone suffering from mental illness, and is only elevated by Russell Crowe's portrayal of said character, who gives arguably the best performance of his career up to that point.
3
Minari (2020)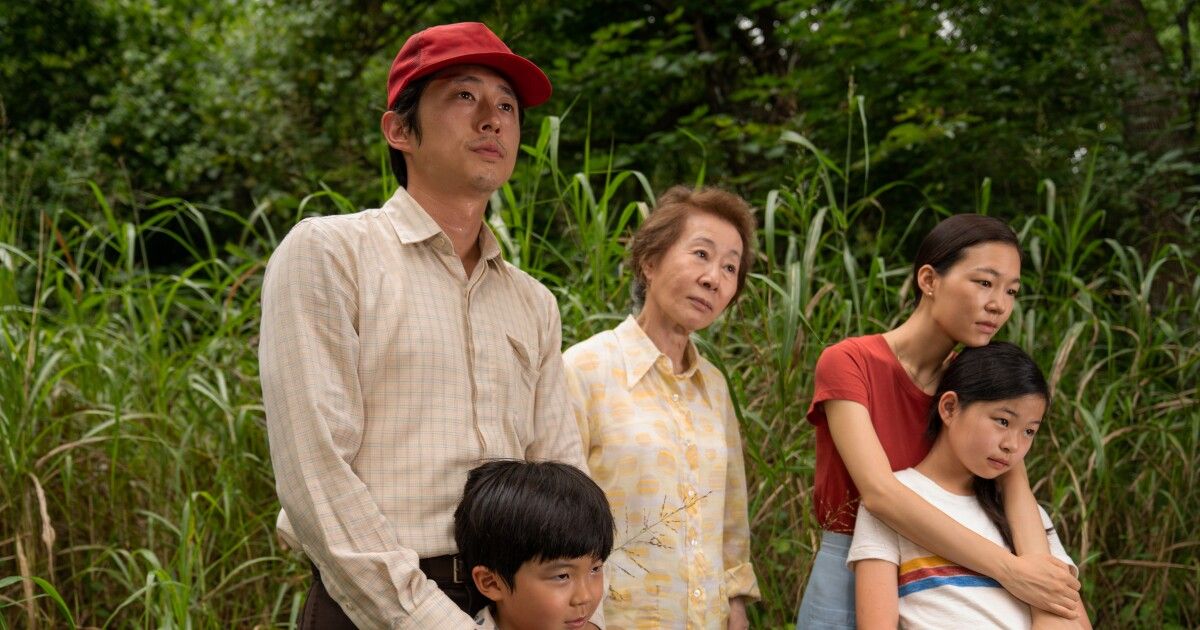 2020's Minari captivated the hearts of millions when it was released. The film's simple premise of a Korean family who moves to America in hope of finding a better life resonated with audiences everywhere, as it's usually the most simplistic of things that speak the loudest.
Written and directed by Lee Isaac Chung, Minari pulled no punches when it came to delivering vulnerable and honest emotions, especially regarding the tribulations of marriage and family. The film was nominated in six categories at the 93rd annual Academy Awards, with Youn Yuh-jung making Oscar history as the first Korean to ever win an Academy Award for acting when she won Best Supporting Actress for portraying the sweet and lovable grandmother, Soon-ja.
In an article published by the Los Angeles Times, director Lee Isaac Chung talked about how he came up with the idea to write Minari. In it, Chung explained that he reflected on a quote by novelist Willa Cather that read, "Life began for me, when I ceased to admire and began to remember," and deeply resonated with it. It became the catalyst that became the driving force for this film, which resulted in one truly remarkable end-product that explores the difficulty of trying to maintain a relationship in stressful situations. Minari's depiction of a family trying to make an honest living in a foreign land became an important story that needed to be told in the wake of the \movement to include more persons of color in the industry.
This was further solidified with Steven Yeun's nomination for Best Actor at the Oscars, where a vast majority of the nominees that year were persons of color.
2
Blue Valentine (2010)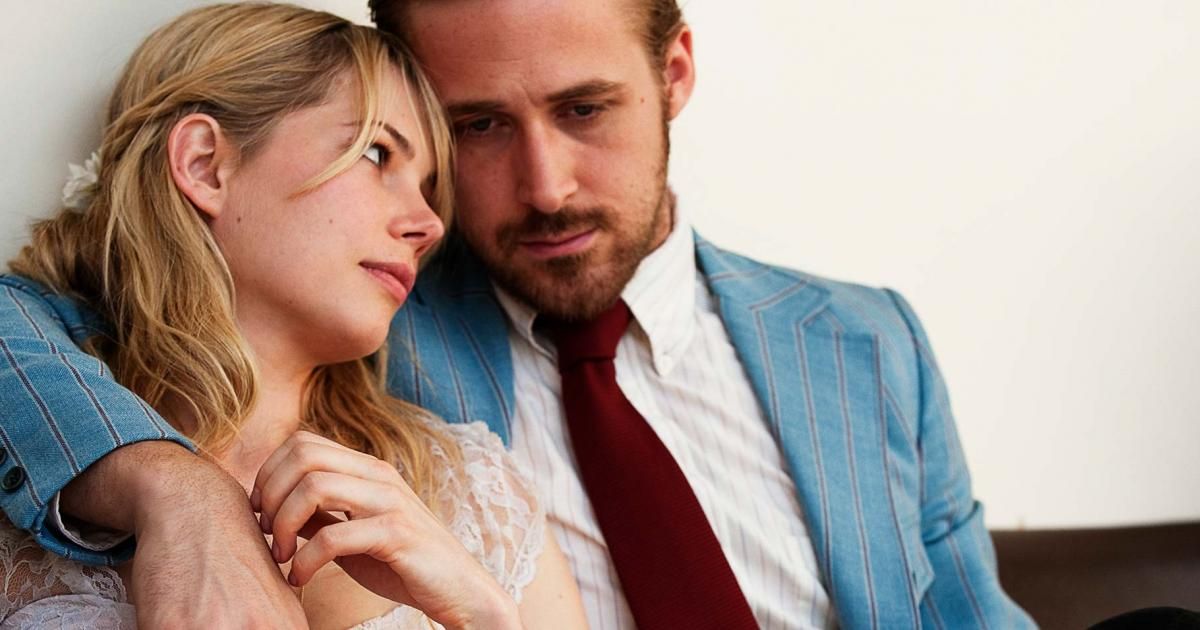 Widely regarded as one of the most truthful and vulnerable film about relationships, Derek Cianfrance's Blue Valentine is a masterfully crafted and honest depiction of the tragedies of love. The film stars Ryan Gosling and Michelle Williams, who play a couple in a doomed relationship as we see flashbacks to times when they were head over heels for one another.
Williams was nominated for Best Actress at the 83rd annual Academy Awards and both Gosling and Williams were nominated for Best Actor and Actress respectively at the 68th Golden Globe Awards. Blue Valentine goes to great lengths to tell an emotionally complex and authentic film in a non-linear narrative, about two very different people who are forced to stay with one another because they have a child together. The film beautifully captures the sadness and disillusionment of a doomed relationship, and the noble beauty (and often futility) of trying to make it work, and is one that is guaranteed to be a certified tear-jerker by the time you reach the end of it.
1
The Before Trilogy (1995 – 2013)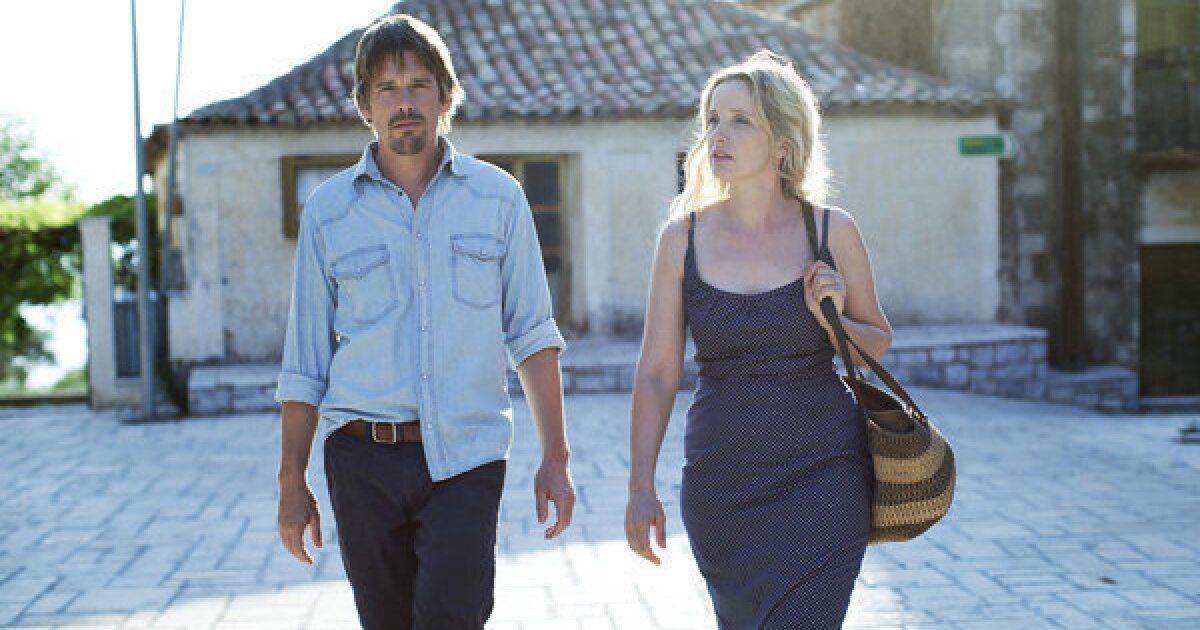 Richard Linklater's The Before Trilogy is the quintessential cinematic experience that depicts not just marriage, but the essence of romance itself honestly and realistically. These films follow Jesse and Céline (played by Ethan Hawke and Julie Delpy, respectively) as they become acquainted on a train where their relationship blooms into a budding romance up until their married life.
Each installment is set years apart from its predecessor, giving us little glimpses into their lives spread across the span of 18 years.
The first entry of the trilogy, Before Sunriseholds a 100% on Rotten Tomatoes and received critical acclaim with critics praising Hawke and Delpy's chemistry and the casual style of dialogue that flows so naturally between the characters. The second and third entries, Before Sunset and Before Midnight, were met with equal and sometimes higher acclaim, earning nominations for Best Adapted Screenplay at the 77th and 86th annual Academy Awards.
With a series covering the introduction, absence, marriage, and dissatisfaction of a relationship, the trilogy is arguably the greatest set of films about marriage and romance ever made.