Saturday Night Live had an exceptional run in the 1990s, as show creator Lorne Michaels helped expand his empire by executive producing a run films that helped SNL alums to move on to greener pastures in movies.
To begin with, the SNL cast, itself, leveled-up in the '90s. After show mainstays Dana Carvey, Phil Hartman and Jan Hooks had already returned SNL to prominence by the late '80s— a group of younger cast members were added in 1990, including Adam Sandler, Chris Farley, David Spade and Chris Rock. All profited tremendously from their association with SNL, talented stand-ups and improvisors who used the show to springboard into becoming household names. In some cases, Michaels adapted characters from SNL sketches into movie franchises, such as with Wayne's World, in other cases he helped SNL alums create new comedy movies.
By the late '90s, Mike Myers had proven to have the Midas touch that other SNL alums didn't, creating a two-movie franchise out of his SNL character forWayne's World, and later creating one from scratch with Austin Powers. Lorne Michaels had achieved some success putting SNL alums in a movie with Blues Brothers and Three Amigos, but Chevy Chase, Steve Martin and Martin Short had already successfully crossed over to movie roles.
With Wayne's World, Michaels had proven that by 1992, SNL fame was enough to kickstart movie careers for actors like Chris Farley and David Spade. Still, this success wasn't guaranteed — as other 90s cast members like Tim Meadows and Molly Shannon saw their SNL recurring characters flop at the box office.
The following are the greatest '90s films produced by Saturday Night Live cast members.
19
Big Daddy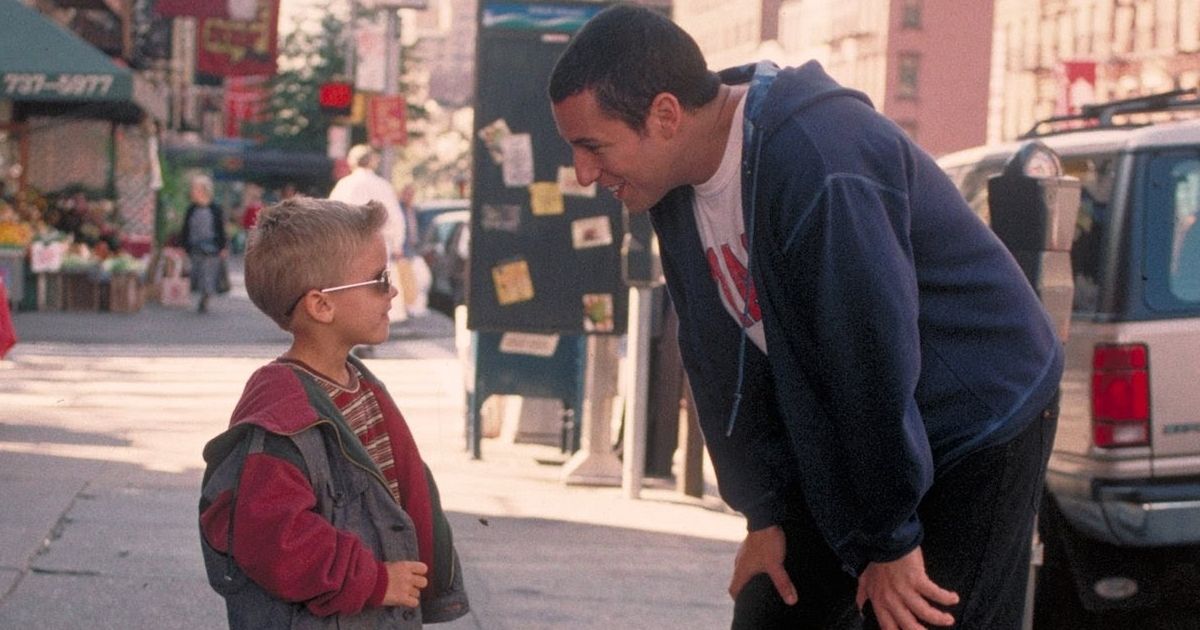 Big Daddy was one of Adam Sandler's films that bridged the gap between his early, lewd comedies and his more family-friendly fare of today. The film was a collaboration between Sandler and Tim Herlihy, an SNL writer responsible for many of Sandler's greatest scripts. As in all of his films, Sandler found room on the cast for fellow SNL alums, in this case Rob Schneider, who plays the lovably-inarticulate delivery guy, Nazo. The movie was also buffered by Happy Madison regular and two-time SNL host Steve Buscemi, who always finds his way into small but consequential roles in Sandler movies.
Related: Why the Murder Mystery Movies are Adam Sandler's Best Comedies Since the 90s
18
Superstar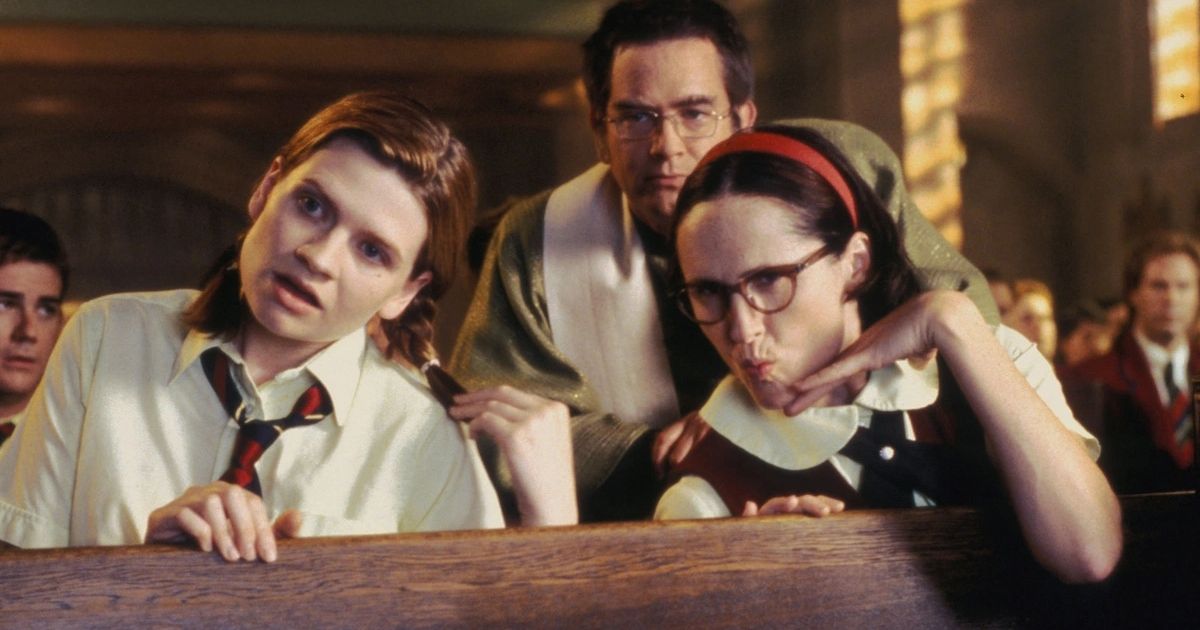 Molly Shannon has had one of the more peculiar careers of any SNL alumnae. In retrospect, Superstar was probably released a bit too early, before Shannon had achieved more name recognition. Still, the movie managed to double its budget thanks to Shannons' sidesplitting, armpit smelling lead character Mary Katherine Gallagher and a hilarious turn by Will Ferrell as Sky Corrigan.
The casting of both as high school students only heightened the hilarity, along with a standout performance by Mark McKinney, the only guy to make it onto both The Kids in the Hall and SNL casts. Shannon has moved in and out of the spotlight since, never quite becoming a full-blown movie star like Ferrell, but always impressing, as with her appearance in Season 1 of The White Lotus.
17
Mom and Dad Save the World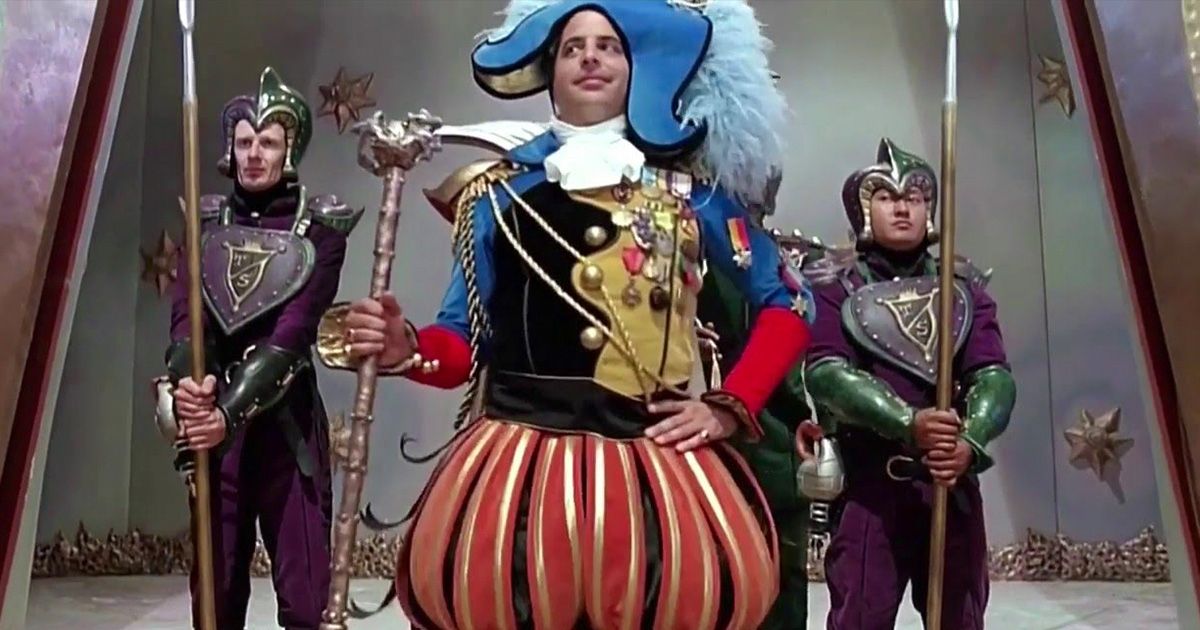 We'd be remiss if we didn't include at least one Jon Lovitz movie on this list, as the comedian gave us some of our favorite 90s SNL characters. His greatest '90s movie performance came in Mom and Dad Save the Universe.
Although the film was a floptastic financial failure, Lovitz's performance as Emperor Tod Spengo is one of his finest, expanding on all the awkward hilarity of his SNL characters Annoying Man and Master Thespian. He plays the movie's villain, a tyrannical ruler of an alien planet, as obsessed with his decadent outfits as his authoritarian rule of Planet Spengo. The film is bolstered by a comical performance by three-time SNL host Teri Garr, and some seriously outlandish production design.
16
Boomerang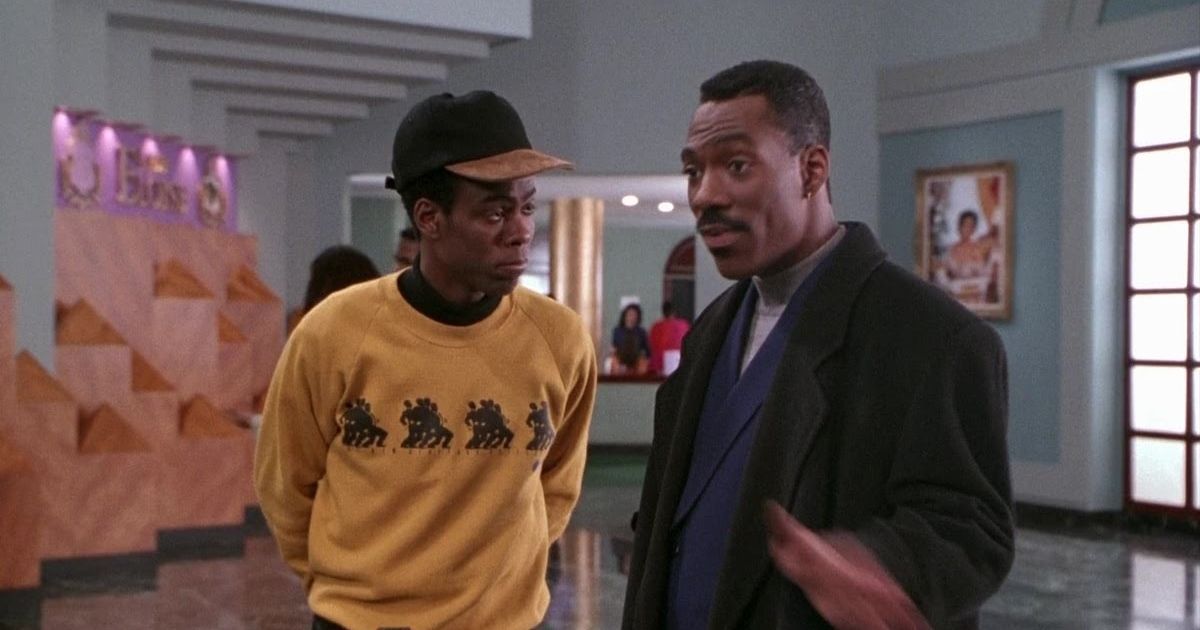 So much has been made of Chris Rock's unparalleled stand-up career that his SNL tenure has become something of a side note. Still, it was an important stepping stone for the comic, as well as being cast in SNL alum Eddie Murphy's vehicle Boomerang while he was still on the NBC comedy show. Murphy had already helped give Rock his start with a role in Beverly Hill Cop.
Boomerang was not well received, critically-speaking, despite being a box office hit and a forward-thinking film that showed African-Americans in positions of wealth and power at a time when Hollywood was reticent to do so. Murphy is at his '90s best, and Rock gave a funny performance to play companion to his hilarious SNL characters of the time like Nat X.
15
Austin Powers: The Spy Who Shagged Me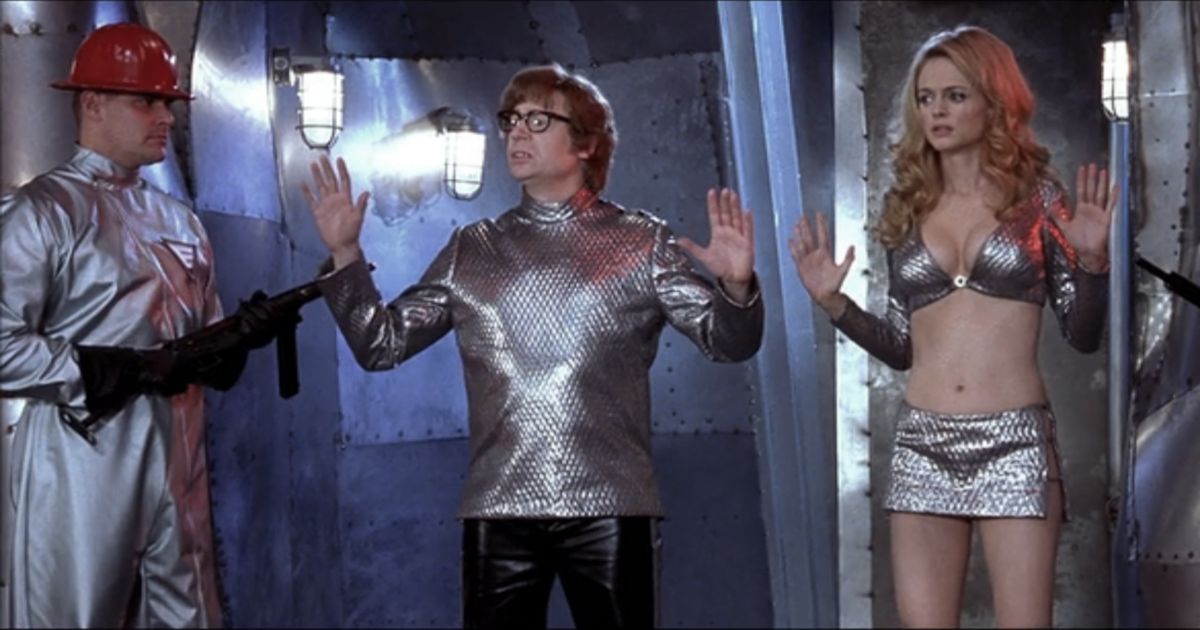 The second installment of Mike Myers' spy spoof series, Austin Powers: The Spy Who Shagged Me maintained all the hilarity of the original, with Will Ferrell making another appearance as Dr. Evil's venerable henchman Mustafa, while still an SNL cast member. While it didn't quite reach the comedic heights of the original, the film grossed an astonishing $312 million — so iconic had Myers' character become in 90s pop culture. Fresh off her performance as Rollergirl in Boogie Nights, Heather Graham gave a standout performance as Felicity Shagwell, Austin's Go-Go Girl love interest.
14
Wayne's World 2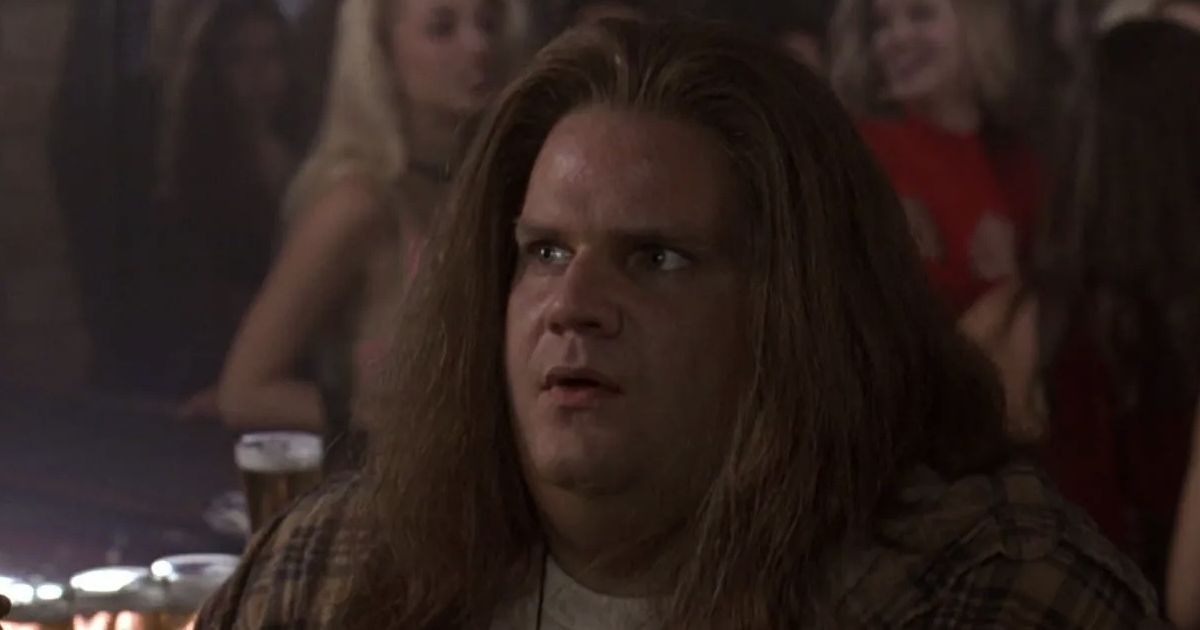 Wayne's World 2 ranks high in the sequel-o-sphere, a solid follow-up to the original that introduced a slimy Christopher Walken character as Bobby Cahn and gave Chris Farley significantly more screen time than the original. Ralph Brown essentially reprised his hilarious role from Withnail and I, playing Del Preston, Wayne's concert promotion mentor who occasionally has to beat people with their own shoes. While it didn't quite reach the heights of the original, it laid the groundwork for Mike Myers' franchise-generating career that made him one of the highest-grossing actors of his generation.
13
Night at the Roxbury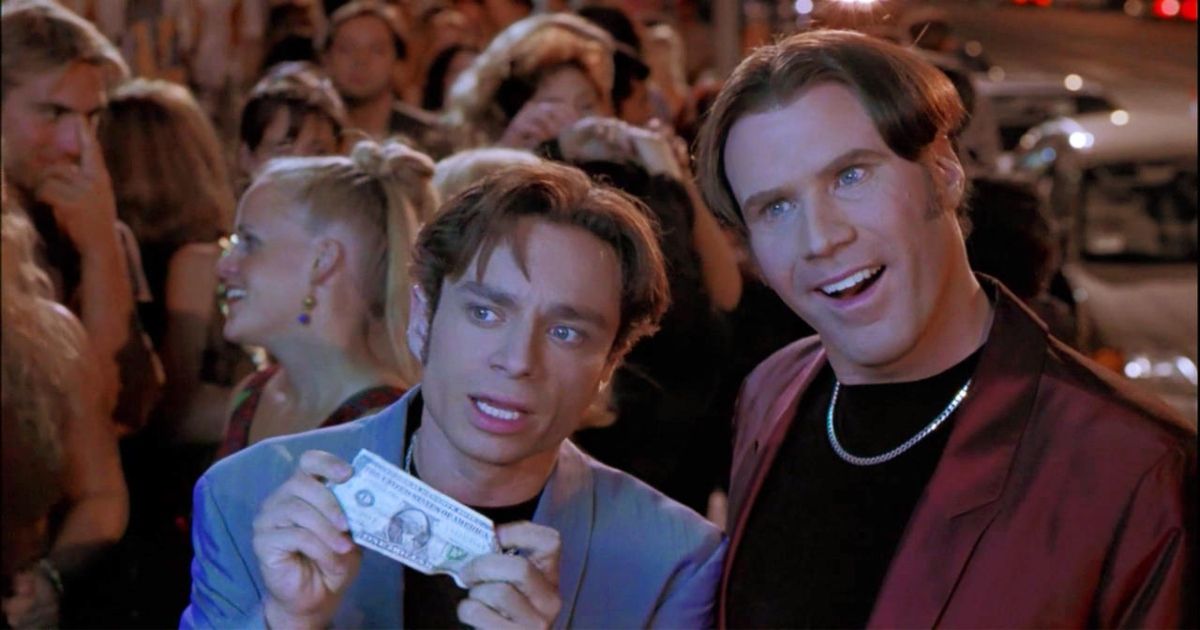 A Night at the Roxbury was derived from one of the first successful repeating sketches of the late-90s SNL cast makeover that included Chris Kattan and Will Ferrell. The Roxbury Guys found an audience, clowning Los Angeles scenester-wannabes, and securing for Kattan and Ferrell their first leading feature roles. From there, Kattan and Ferrell's careers went in opposite directions, as Ferrell was within five years the biggest comedy actor in Hollywood and Kattan…wasn't. The discrepancy was diagrammatic of how important it has been for an SNL cast member to leave the show at the right time in their career. For Ferrell it was perfect timing, whereas Kattan likely should have stayed at SNL longer, the way Kenan Thompson has.
Related: BBC Fooled By Fake Will Ferrell Twitter Account as the Result of Elon Musk's Paid Blue Tick Changes
12
Dirty Work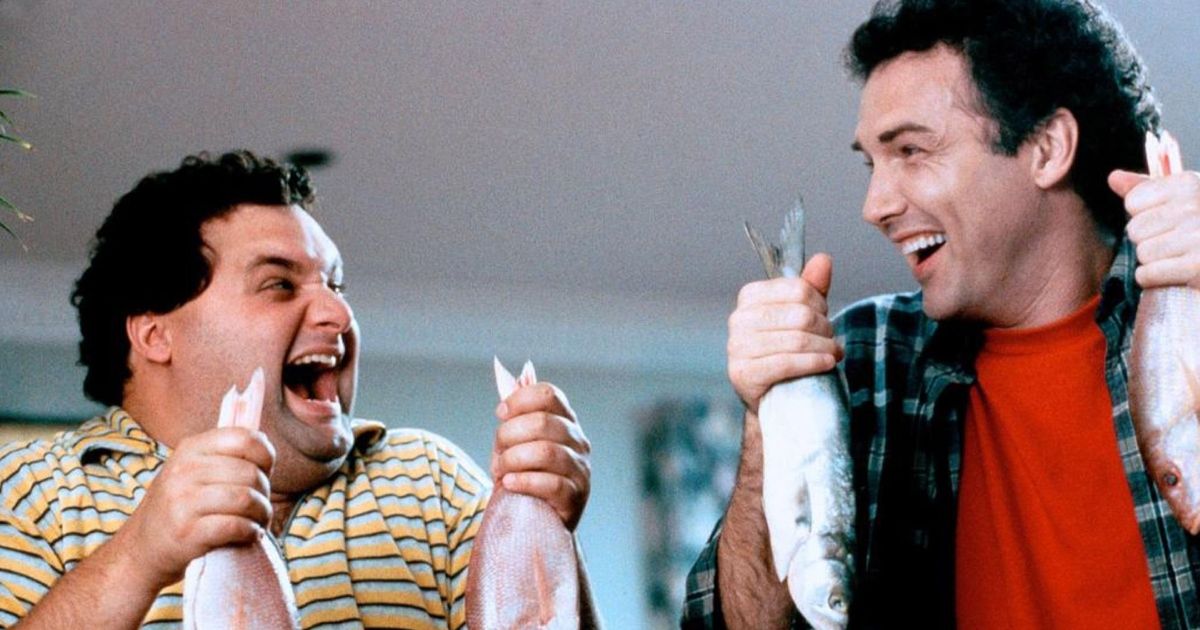 Dirty Work came at a peculiar point in Norm Macdonald's career, having just been sacked from SNL, reportedly for his ferocious (if perhaps warranted) berating of O.J. Simpson on Weekend Update, of which he had become the long-tenured anchor. Instead of doing a film with Lorne Michaels, Macdonald made Dirty Work with some stand-up colleagues — with Bob Saget directing.
The film didn't land well, initially, but grew a cult following over time, particularly around the time of Macdonald's unexpected passing in 2021. It benefited from hilarious cameos by the likes of Don Rickles and SNL alums Adam Sandler and Chris Farley (in his last movie appearance). Macdonald's schtick was sometimes a difficult sell on the big screen, but between this, Weekend Update, and his supporting role in Billy Madison, Macdonald was at the top of his game in the '90s.
11
Beverly Hills Ninja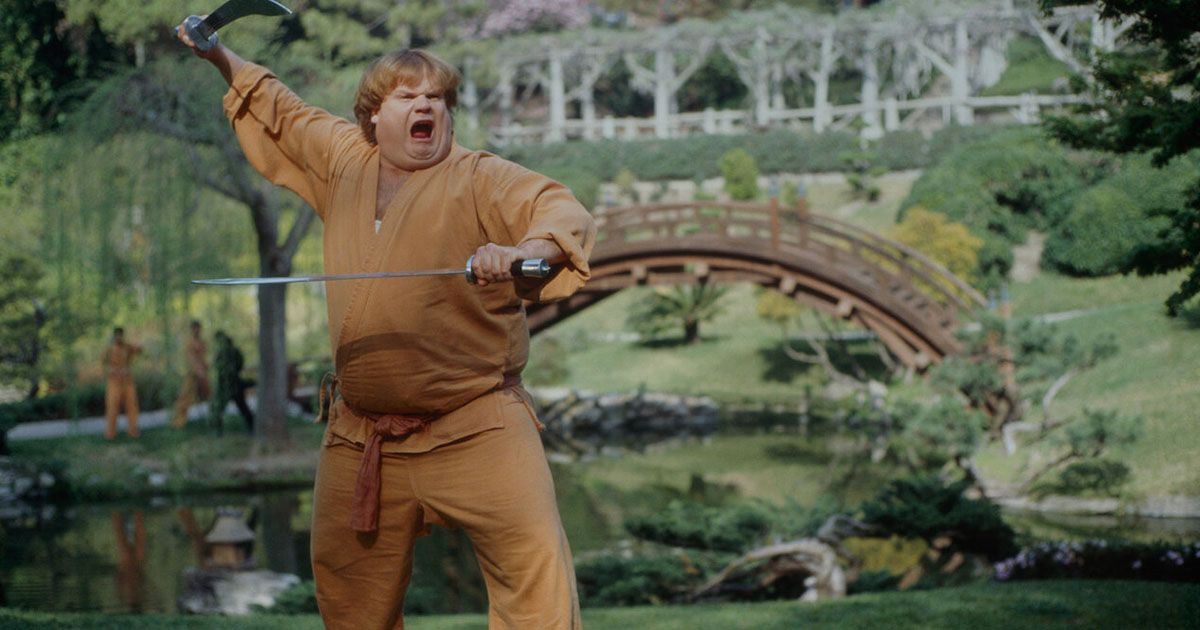 Speaking of Chris Farley, remember his brief foray into martial arts? Yep, Beverly Hills Ninja may not have been the most cerebral comedy, but any opportunity to watch the slapstick legend for an hour or two should be considered time-well-spent.
Sure it wasn't the top-to-bottom classic of Tommy Boy, but BHN gave us some memorable Farley moments at a time when he was struggling with addiction but still a genius of physical comedy. Add in some Chris Rock magic, and you've got yourself some classic '90s SNL alum material, if maybe a film that wouldn't be made today. Farley was a huge fan of John Belushi, leading him to emulate his SNL hero and forebear's samurai character.
10
Airheads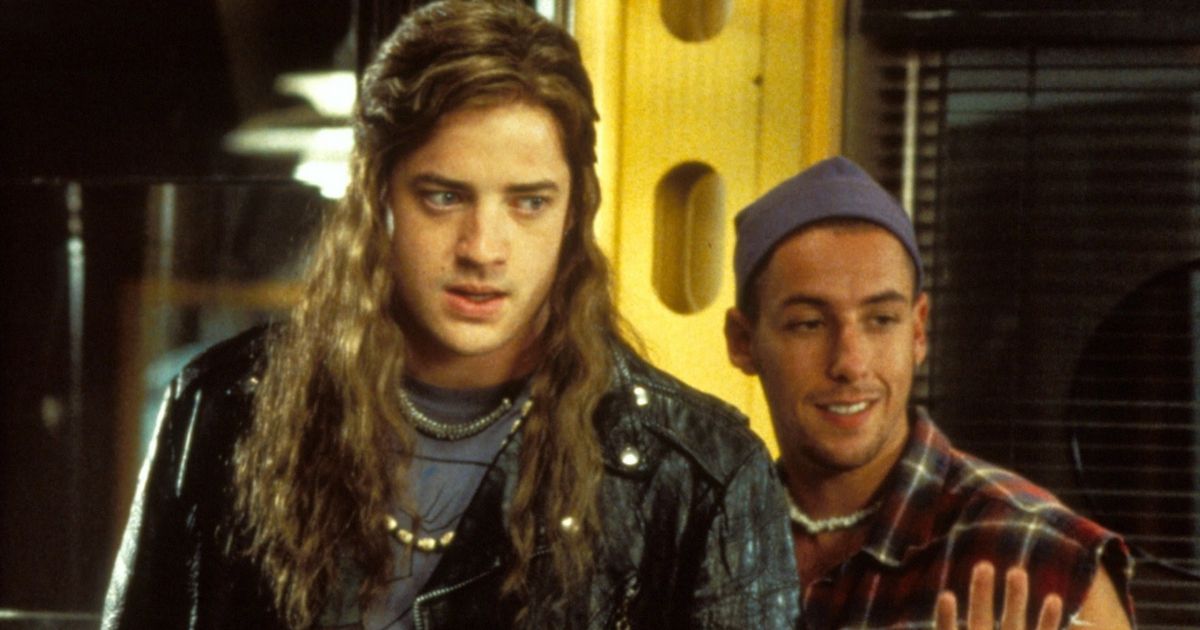 One of the more unheralded SNL cast members of the '90s was Michael McKean, who had already been in such fabled films as This is Spinal Tap before the comedy veteran got cast on the show in Season 19, as well as working in some SNL-adjacent films like Coneheads and Airheads, a rock-driven romp also featuring a young Adam Sandler.
'90s babies will remember the film for cameos from rock gods Lemmy Kilmister and Rob Zombie, as well as the requisite Kurt Loder MTV News faux–segment. It's also funny, in retrospect, to see how far two-time SNL host Brendan Fraser has come since this role, winning this year's Best Actor Oscar for The Whale.
9
So I Married an Axe Murderer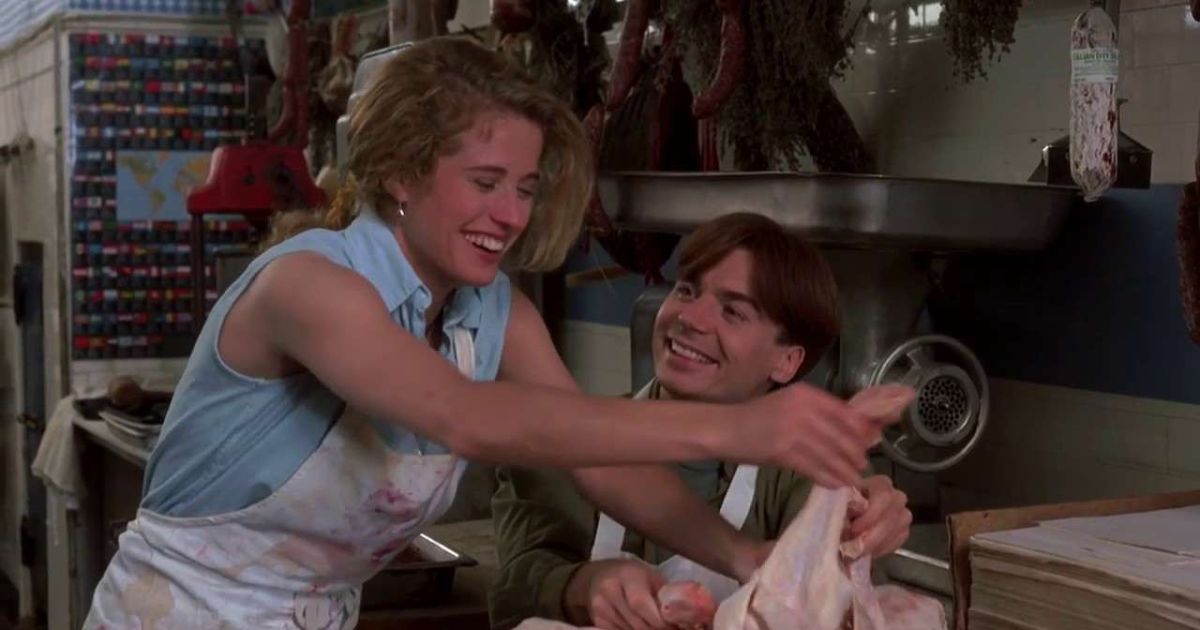 Known more for his sequel-generating '90s movies, Mike Myers also had a few one-offs like So I Married an Axe Murderer, featuring the comedy actor as a San Francisco poet who gets reeled into a relationship with a potential murderer. It's one of Myers most endearing early roles and got a brief cameo from prime Phil Hartman. Myers also played his own father in the film, notable for being an adaptation of an SNL sketch where he introduced his Scottish accent that eventually became the voice of Shrek, another of Myers' commercial master strokes.
8
Coneheads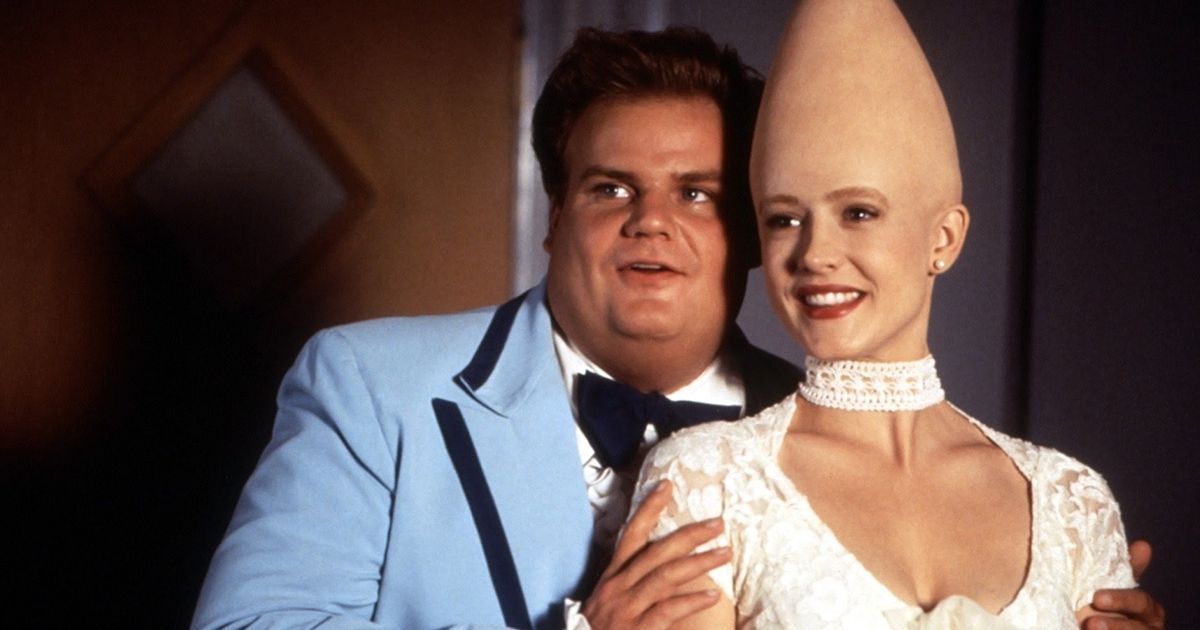 There are a few things that might be responsible for the Coneheads failure at the box office. For one, The original SNL sketch came in the 1970s, which by its 1993 release may not have translated to younger audiences. Add to that the mish mash of young and old comedic talent, and the comedy may not have been widely appealing.
Still, the film got classic performances from '90s cast members like Chris Farley, David Spade and Michael McKean, and a killer '90s soundtrack that included songs from Slash and The Red Hot Chilli Peppers. The film is most memorable for the hilarious performance from the late, great Jan Hooks, one of SNL's most under-appreciated talents.
7
The Wedding Singer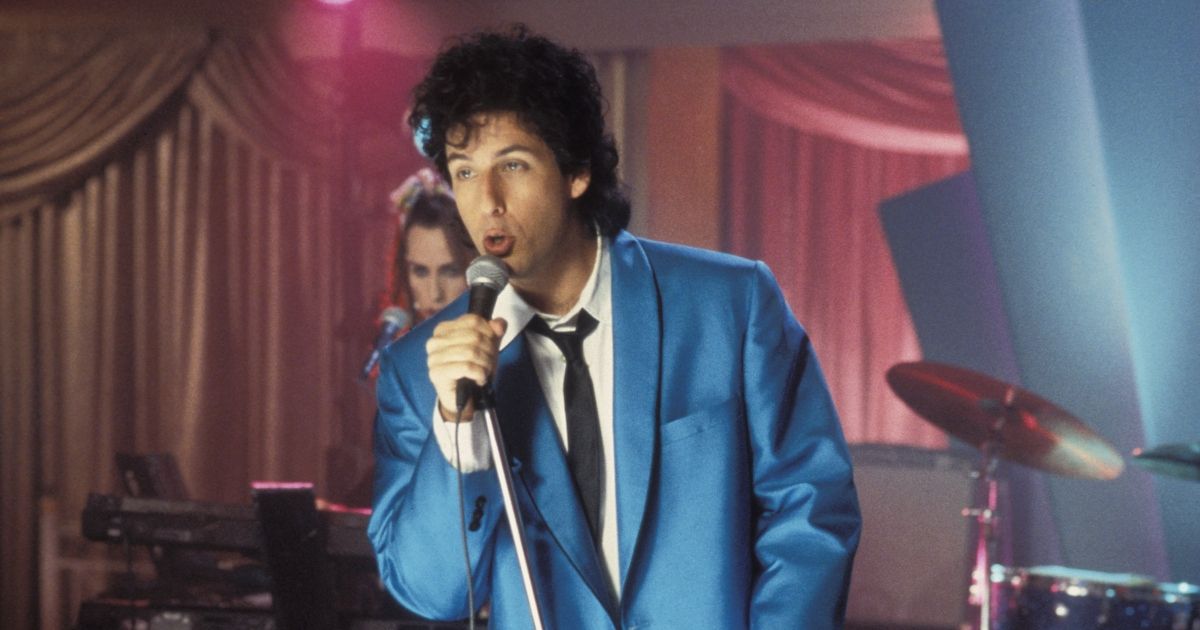 Adam Sandler has never been a favorite of movie critics, particularly in the early part of his film career in the '90s, which made The Wedding Singer a breakthrough film for the actor, who finally received some good reviews for the tender romantic comedy. Sandler also finally brought his musical talents to the big screen, after using them for some hilarious SNL sketches, and started a run of three films that cast Drew Barrymore as his love interest, broadening the appeal of his films to female audiences and making them more family-friendly, a move that helped elevate Sandler to one of the highest-earning actors.
6
Half Baked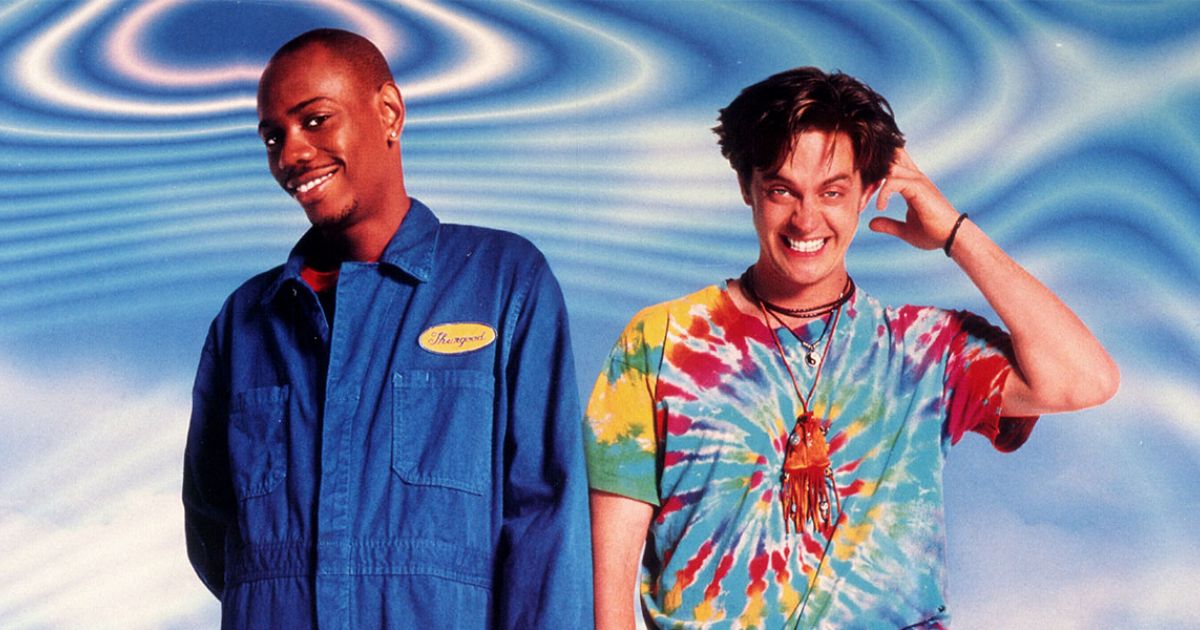 Half Baked has become the '90s most legendary stoner comedy, owing largely to the outlandish performance by then-SNL cast member Jim Breuer, who displayed his penchant for comedic idiocy as Brian, Thurgood Jenkins' (Dave Chappelle) lovable sidekick. Add in an appearance by SNL alum Janeane Garofalo as the I'm Only Creative When I Smoke Stoner and the film was thoroughly SNL-adjacent. Tamra Davis, who also directed Billy Madison, helmed the film, showing her penchant for directing '90s films that translated to young audiences of the time, and utilized the top young comedic talent to come from the NBC late night show.
5
Happy Gilmore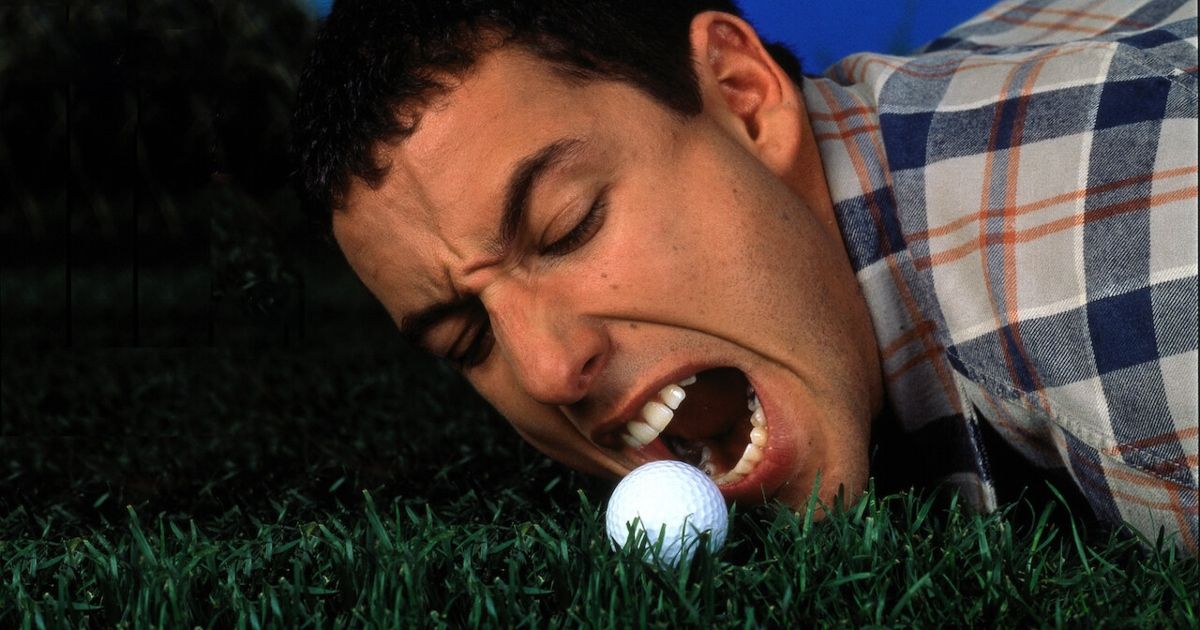 "Somebody's closer!" Just one of Happy's many quotables that were uttered across every golf course in America after Happy Gilmore gave Caddyshack stiff competition as the greatest golf movie of all time.
Along with Billy Madison, the movie became the foundation of Adam Sandler's enormously successful movie career, soon after Lorne Michaels controversially asked Sandler to leave the cast of SNL. It turns out the NBC executive's instincts were right, as Sandler's comedy translated to movie audiences much better than it did to late-night tv. As in most of Sandler's films, SNL alums Kevin Nealon and Robert Smigel bolstered the cast, and Happy Gilmore putted his way into our hearts.
4
Austin Powers: International Man of Mystery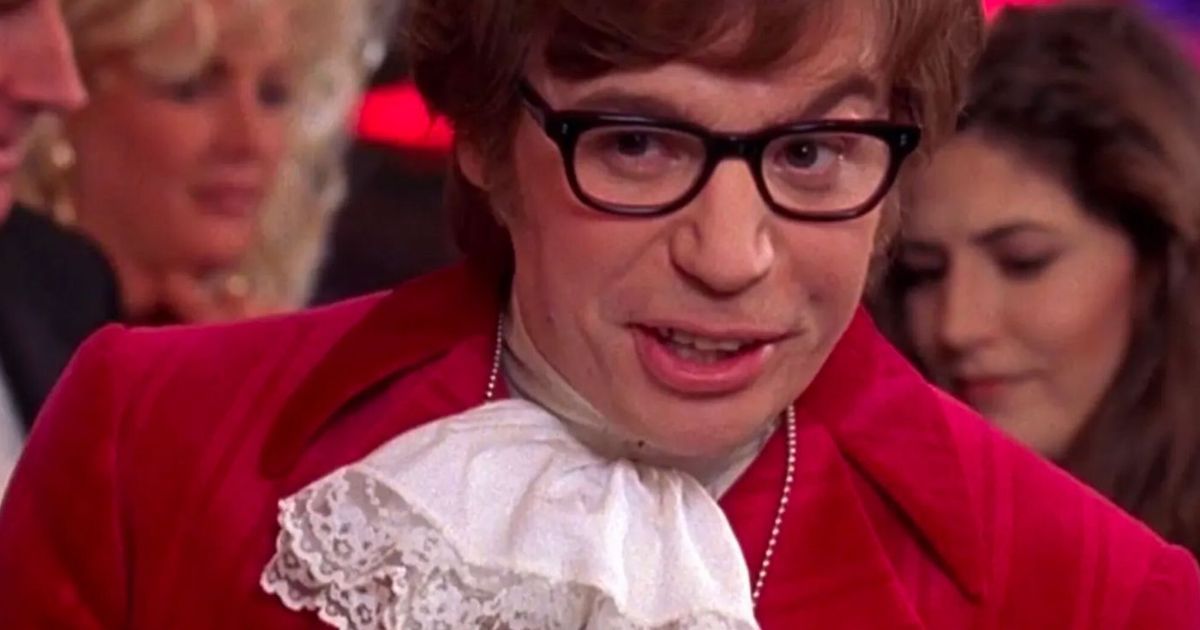 After the death of his father, Mike Myers channeled all of his paternal influence into a single character for the first film of the franchise, Austin Powers: International Man of Mystery. The character drew from swingin' '60s phenomenon like James Bond, actor Dudley Moore, and the outlandish style of music producer Peter Asher, to create a composite character of a bygone era. Myers beta-tested the character as part of the retro rock band Ming Tea, which translated well enough to audiences to galvanize Myers' development of one of his greatest film franchises. Having two British parents gave Myers unique insight into the role, as well as a spot-on accent.
3
Tommy Boy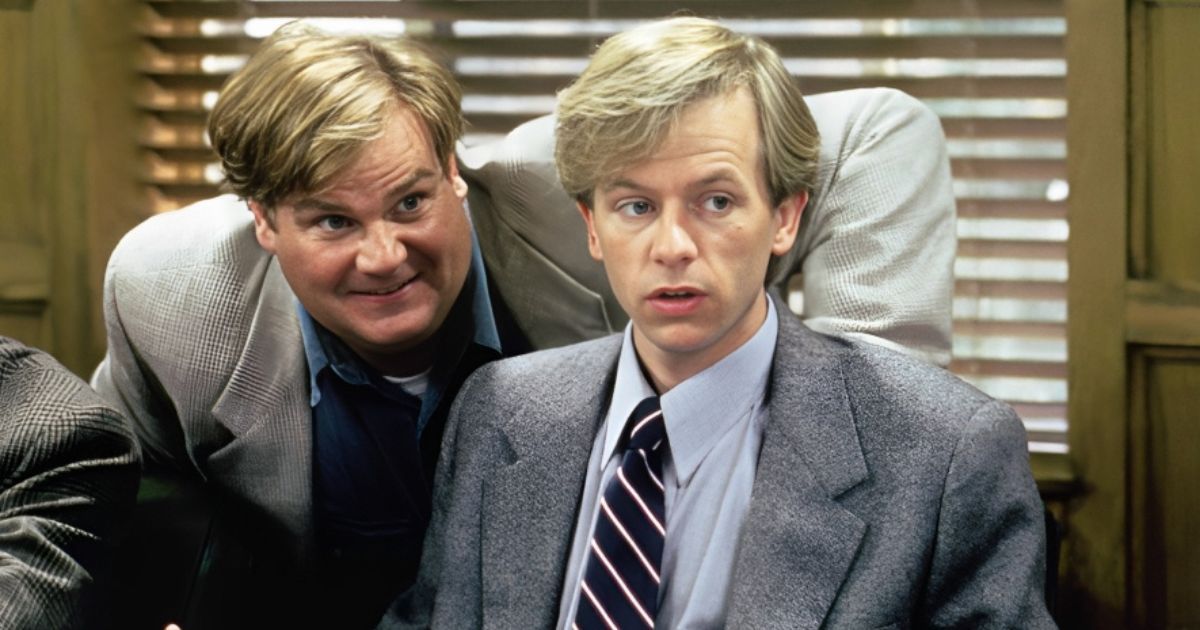 One of the greatest road comedies ever made, Tommy Boy pitted together Chris Farley and David Spade at a time when both actors were testing the waters of their film careers, after becoming popular cast members on SNL. The film only turned a marginal profit at the box office, but through word of mouth and dorm-room screenings became one of the most well known films generated by the '90s SNL cast. This was truly where Chris Farley became the most beloved comedian of the 90s, after his rise from Second City improvisor to the stratospheric heights of Tommy Boy stardom.
2
Billy Madison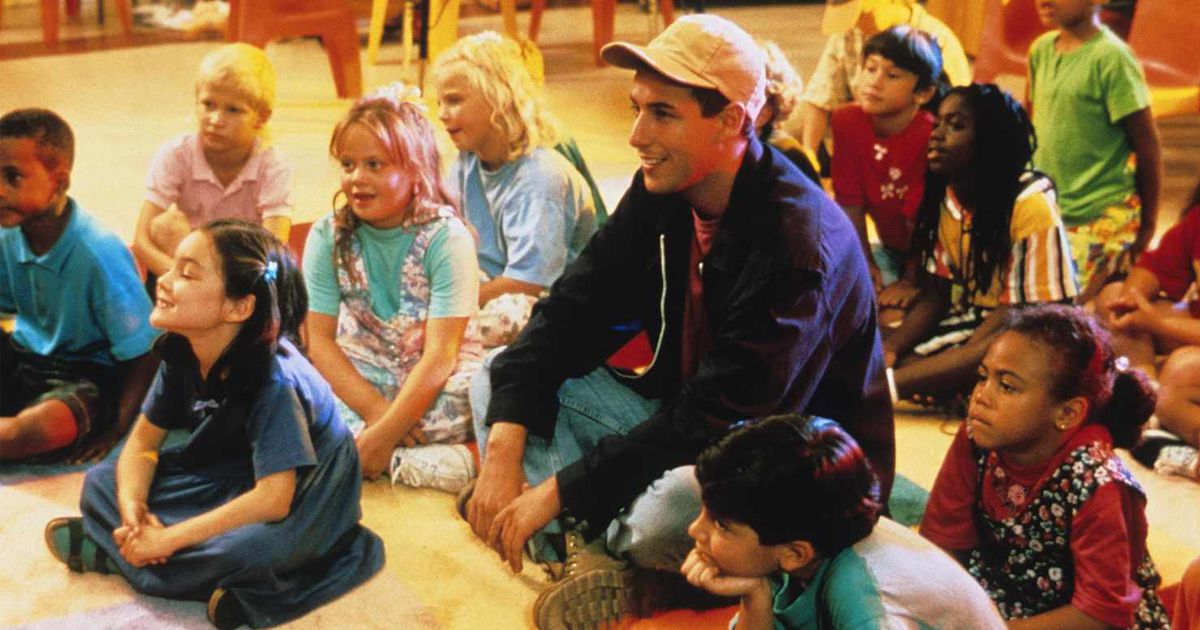 For men of a certain age, namely teenagers in the mid '90s, Billy Madison served as a gateway to all the raunchy humor we weren't quite ready for, as Billy (Adam Sandler) taught us about literary endeavors like Nudie Magazine Day and The Puppy Who Lost His Way. Billy battled the O'Doyle brothers for K-12 supremacy, learned the accurate date of the Spanish Armada, and conquered the evil Eric Gordon (Bradley Whitford) in the academic decathlon.
Undoubtedly, nobody knew what a cultural phenomenon Billy Madison would become, as its most quotable lines can still be echoed throughout America's grocery stores and classrooms to this day. The film got some great performances out of '90s SNL stalwarts like writers Jim Downey and Robert Smigel, and a timeless turn by the great Chris Farley.
1
Wayne's World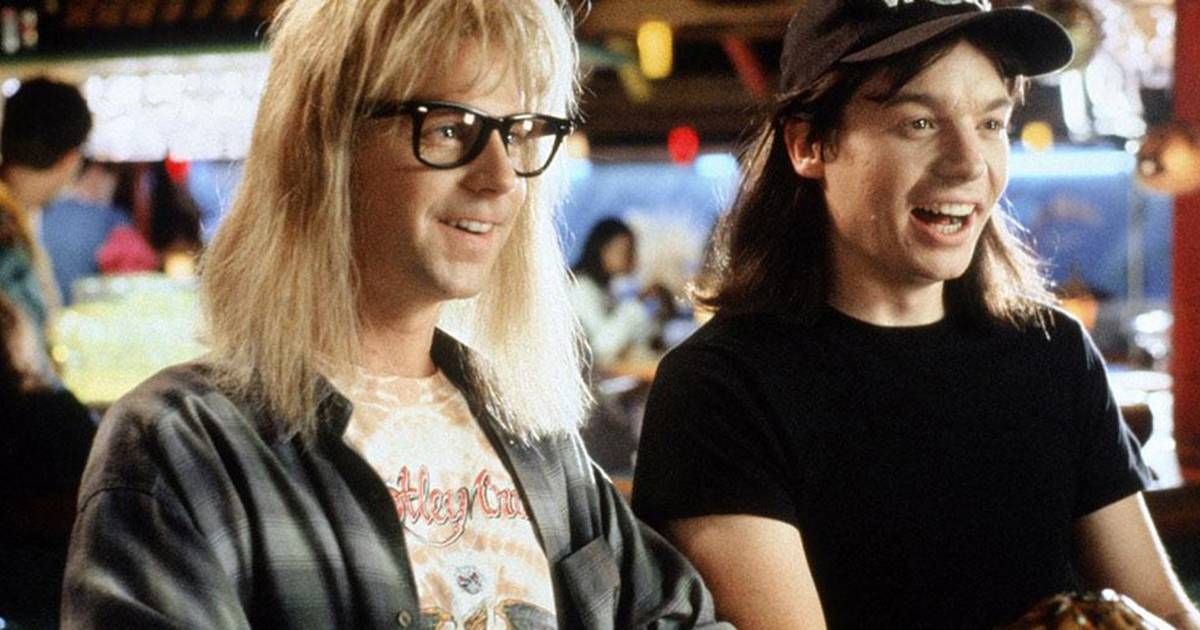 Wayne's World was the only SNL-generated '90s movie to be a box office smash right out of the gate. The sketch characters had already become hugely popular by the film's 1992 release, and director Penelope Spheeris crafted the film perfectly to transition the characters to the big screen. The film was a huge critical success, but highlighted the odd tension between Mike Myers and Dana Carvey, as the two were perfect complements to each other, comedically, yet grew apart as Myers' fame suddenly eclipsed Carvey's.
Still, the film became one of the '90s highest earners and deposited in the zeitgeist everything from "Not!" to "Schwing!" It's easy to forget just influential this film was on '90s pop culture, until you remember where all those stalwart phrases originated. Party on!