Science fiction and thriller is the perfect combination for a pulse-pounding and mind-bending cinematic experience. While the sci-fi esthetic or tendencies tend to emphasize dystopian and futuristic scenarios, the injection of thriller tones helps with tension building and elevates the engagement of the story. What makes this a match made in heaven is the societal ambivalence towards technology that still reigns today.
This list brings to you the best sci-fi thrillers movies ever made. From quintessential masterpieces like Children of Men and Brazil, to independent gems like Sorry To Bother You and Primer, your thirst for reality bending tales and mysterious stories will be satisfied completely. These movies are a testament to the magical potential of the seventh art and its ability to always surprise.
30
The Platform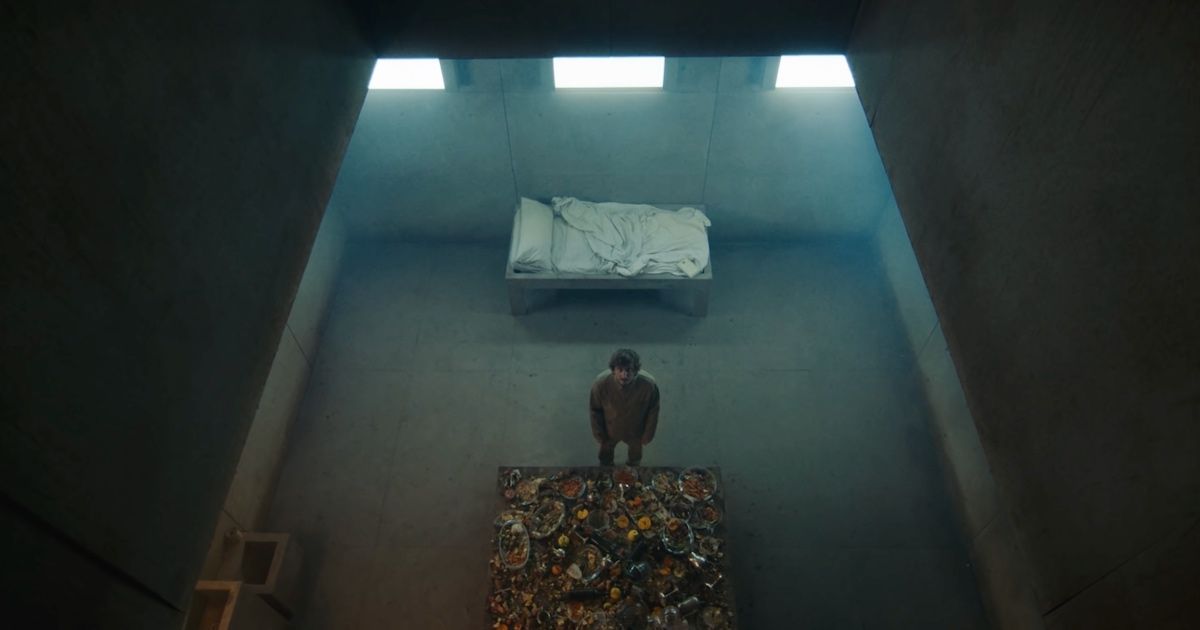 Written by David Desola and Pedro Rivero, The Platform was directed by Galder Gaztelu-Urrutia, and it sees Iván Massagué portraying the prisoner Goreng. The prison consists of a tower-like structure, from the top of which a platform delivers food to two prisoners in each level.
The Platform takes sci-fi thrillers to a darker level, as it brings a not-so-distant social hierarchy's perversion to the screen. Beautifully shaded scenes, crisp sound design, and a hauntingly beautiful soundtrack all play their part in sucking the viewer into the madness as we follow Goreng's descent into "the pit."
Related: Best Movies Set in Prisons, Ranked
29
Cube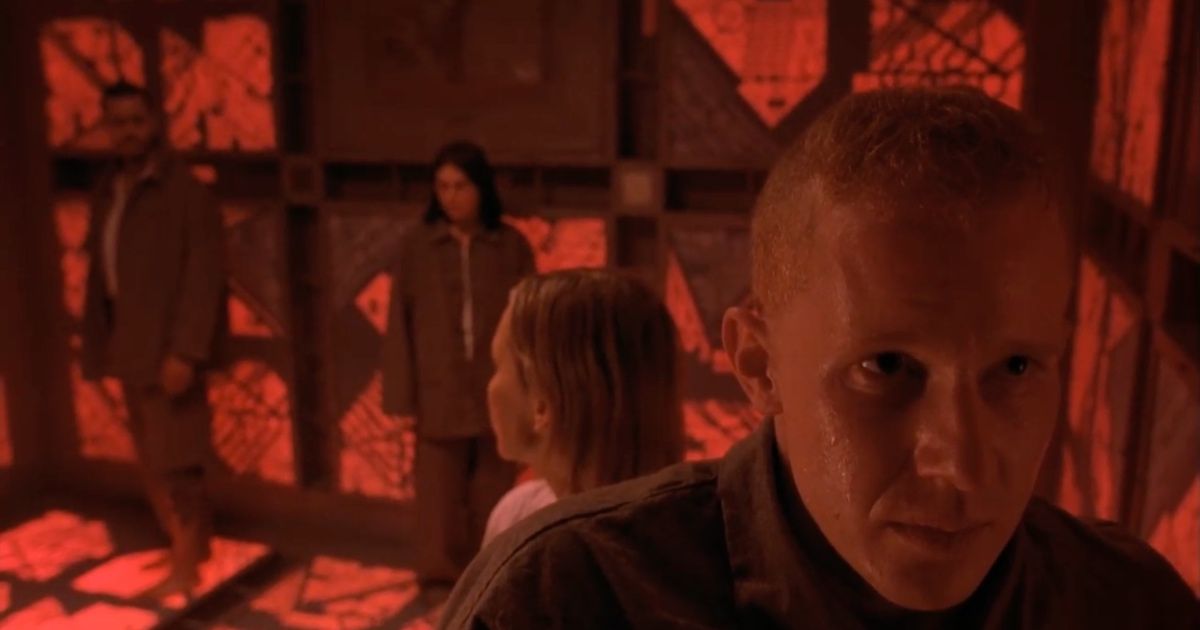 Co-written and directed by Vincenzo Natali, in his directorial debut, Cube features an ensemble cast that includes Andrew Miller, David Hewlett, Nicole de Boer, and Maurice Dean Wint. The movie is set in a prison that is made exclusively of rooms resembling cubes. After its release, Cube has become a cult due to its unique setting and gory details.
Cube is characterized by an engaging and thought-provoking screenplay that perfectly exalts the tension of the premise and gives us strong dialogue. Despite the minimal setting, the cast is impressive in their delivery and ability to shine.
28
Predestination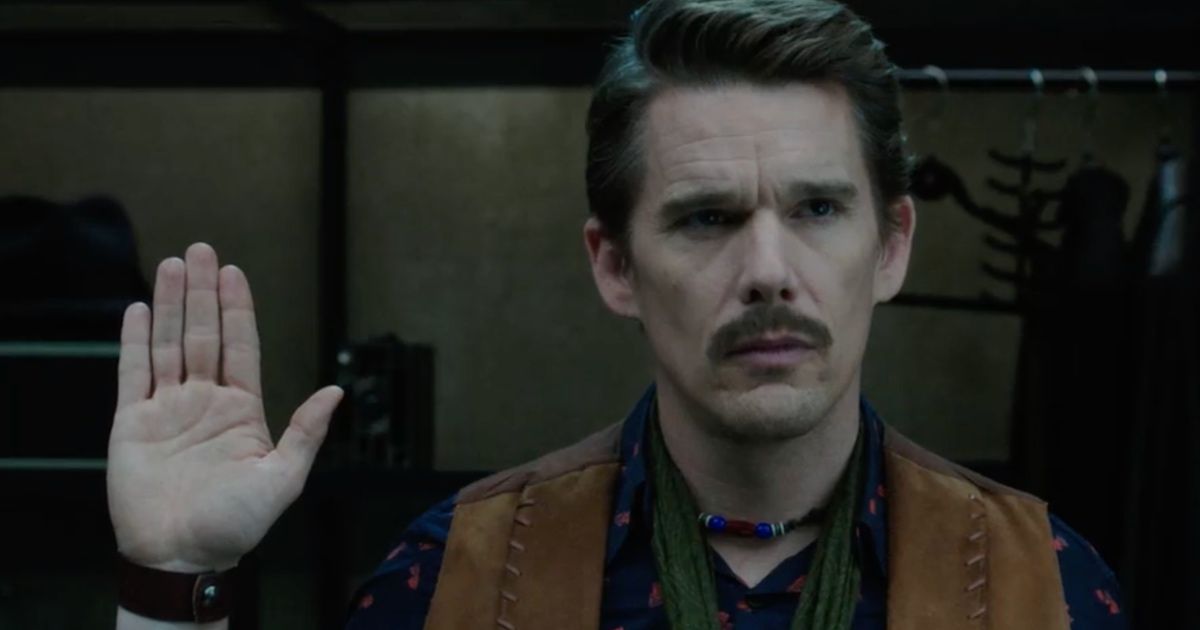 Written and directed by Michael and Peter Spierig, Predestination is based on the short story All You Zombies by Robert A. Heinlein. Ethan Hawke is the protagonist, Agent Doe, a time travel agent tasked with apprehending future criminals. His last mission, stopping a bomber, could save countless lives. Predestination also features Sarah Snook and Noah Taylor.
Predestination lives thanks to its complex and intriguing screenplay and exceptional performances by Hawke and Snook. Moreover, the cherry on top is represented by the sublime cinematography by Ben Nott, which is effective in describing both the scenes in the past and future.
27
Anon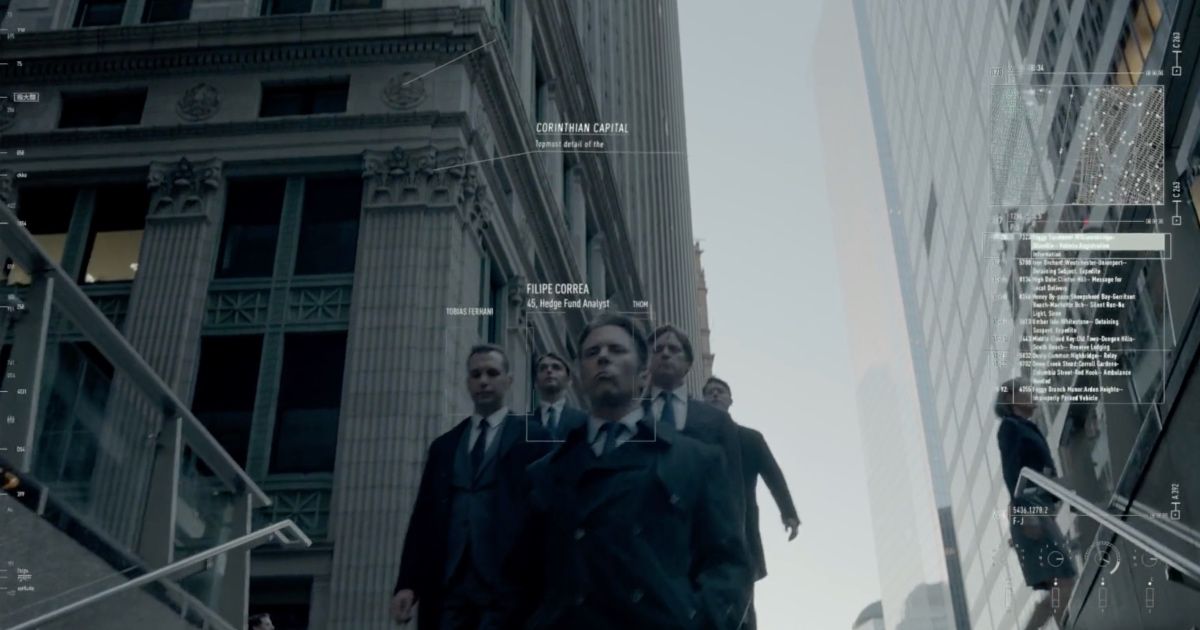 Written, co-produced, and directed by Andrew Niccol, a sci-fi heavyweight, Anon features a privacy nightmare situation in which all citizens are required to wear an ocular device that constantly films everything they see. Sal Friedland (Clive Owen) is a police detective who stumbles upon a woman (Amanda Seynfield) with no recording implant. The movie also stars Colm Feore, Sonya Walger, and Joe Pingue.
Anon brings to the screen a dystopian reality that doesn't seem far-fetched or impossible. Its analysis of the role of technology is matched with a visual style that replicates the futuristic scenario.
26
Source Code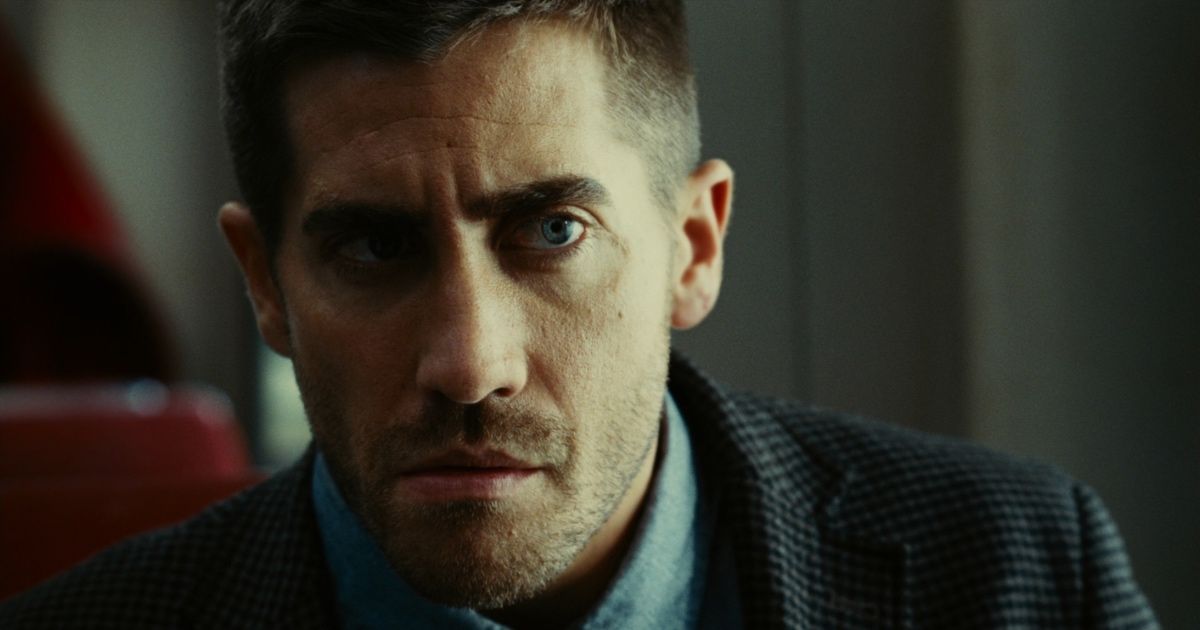 Written by Ben Ripley and directed by Duncan Jones, Source Code stars Jake Gyllenhaal in the role of U.S. Army Captain Colter Stevens. The soldier is tasked with finding the terrorist that bombed a train directed to Chicago, and to do so he uses a unique technological device. The movie also features Michelle Monaghan, Jeffrey Wright, and Vera Farmiga.
Source Code features a potent screenplay that resembles a classic thriller, with the exception of featuring a sci-fi tone that gives a technological twist to the timeless whodunit structure. Jones is inspiring and pleasant in his style.
25
Coherence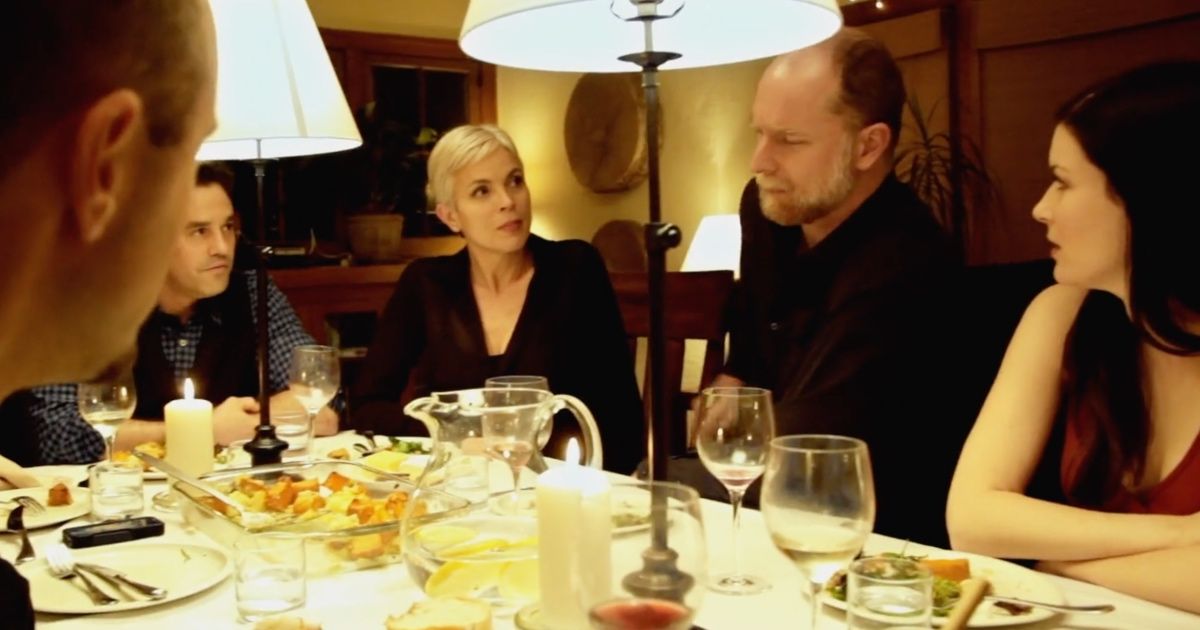 Written and directed by James Ward Byrkit, in his directorial debut, Coherence is a witty and psychologically driven sci-fi thriller. A group of friends meets in Northern California during the passing of Miller's Comet; the night will change their lives forever. The movie features Emily Foxler, Maury Sterling, Elizabeth Gracen, and Nicholas Brendon.
Coherence is an excellent example of the importance of crafting a great story when dealing with low-budget production. The movie was mostly improvised by the actors, who only had notes from the director with information about their characters. This organic production paid off.
24
Soylent Green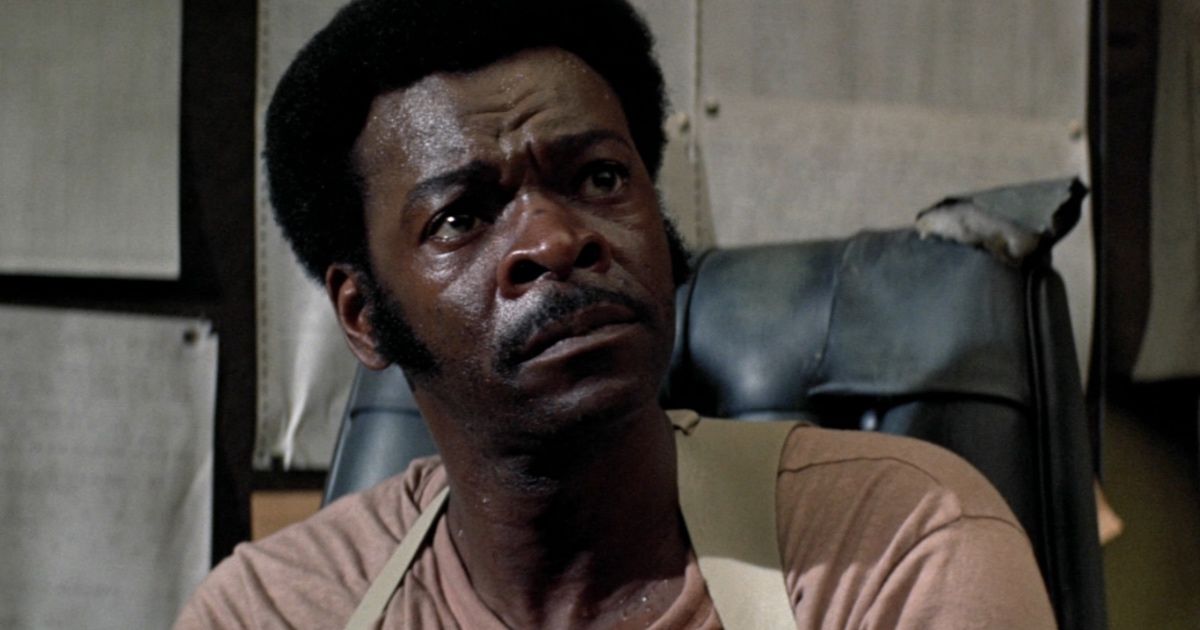 Written by Stanley R. Greenberg and directed by Richard Fleischer, Soylent Green features Charlton Heston in the role of Robert Thorn, an NYPD detective who is investigating what he suspects to be a murder of a wealthy businessman of Soylent Corporation. Meanwhile, the world has reached dystopian levels due to overpopulation and pollution.
Soylent Green has become a cult classic over the years, thanks to Heston's performance and exciting mix of eco-conscious themes and thrilling moments. In fact, the movie constantly emphasizes the nefarious consequences of our current societal structure and its destructive trajectory.
23
Minority Report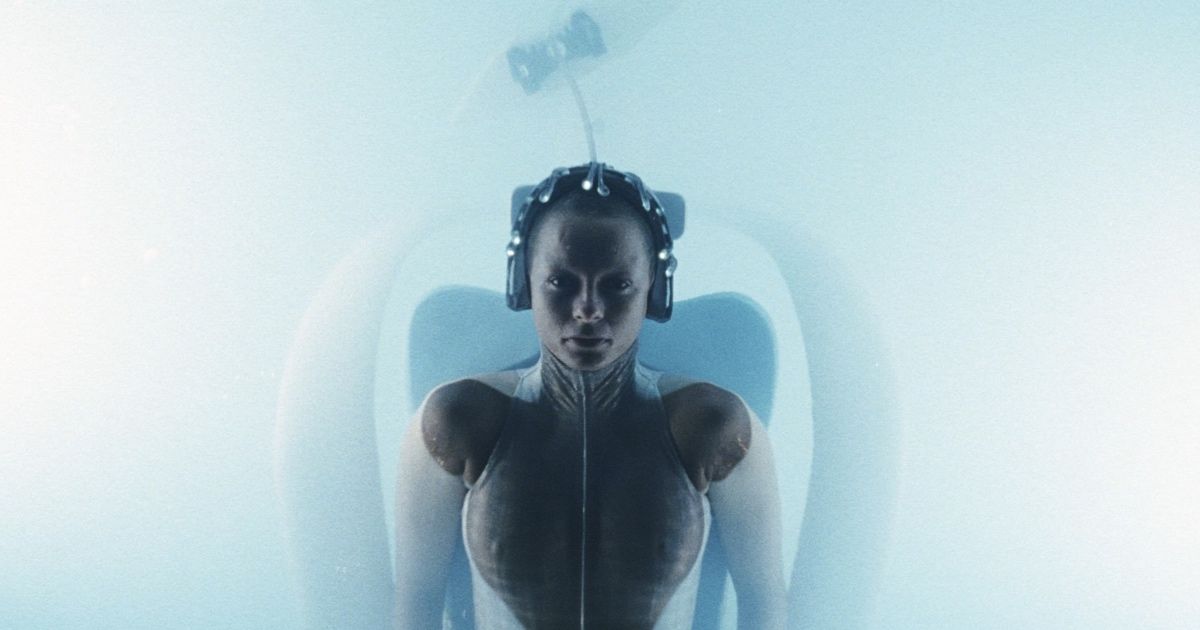 Co-written by Scott Frank and Jon Cohen, who based the screenplay on the novel The Minority Report by Philip K. Dick, Minority Report was directed by Steven Spielberg. The movie stars Tom Cruise in the part of John Anderton, commanding officer of a police program called Precrime, which uses psychics to catch criminals before they commit the crime.
Philip K. Dick is one of the most significant contributors to the sci-fi genre, and the movies based on his writings rarely fail. Minority Report is another excellent example of the powerful imagination of the American writer.
Related: These Are the Best Philip K. Dick Adaptations, Ranked
22
Contagion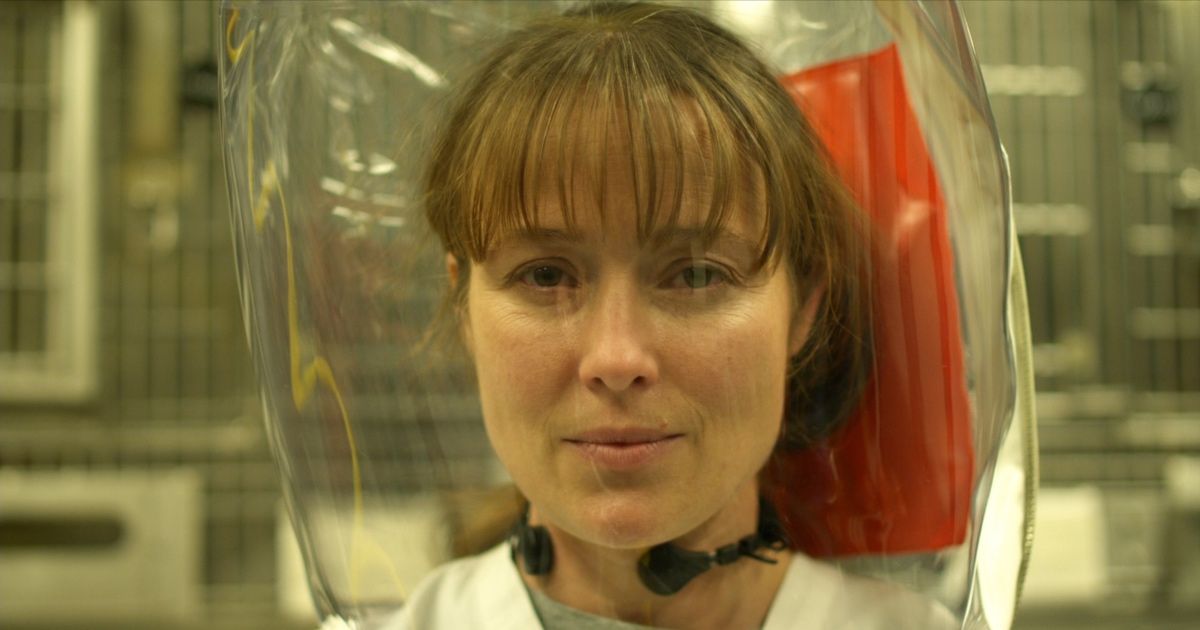 Written by Scott Z. Burns and directed by Steven Soderbergh, Contagion stars an ensemble cast that includes Matt Damon, Gwyneth Paltrow, Laurence Fishburne, Jude Law, and Kate Winslet. The movie tells the story of a highly infectious virus that spreads globally and the efforts to counterattack and eliminate it.
Contagion is a thriller that features sci-fi elements, mostly related to its dystopian atmosphere. What shines at first glance is the flawless visual style, achieved thanks to sharp cinematography by Soderbergh himself, under an alias. As the movie progress, the intricate and tense screenplay does the rest.
21
12 Monkeys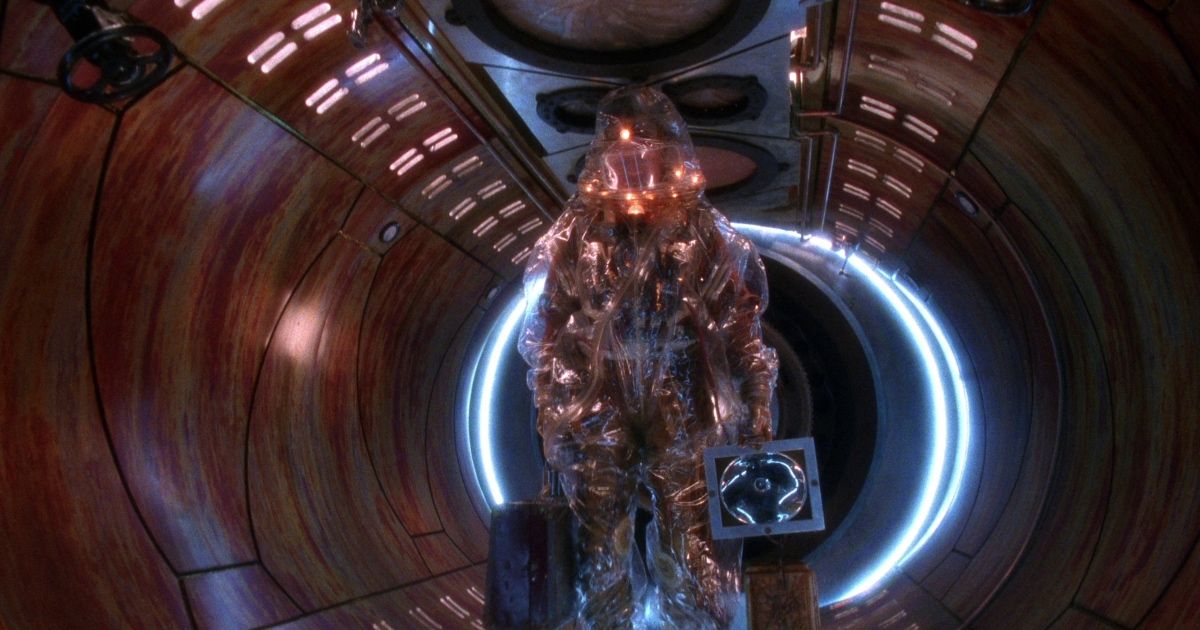 12 Monkeys was written by David Peoples and Janet Peoples, and directed by Terry Gilliam. The movie was inspired by the short movie La Jetée by Chris Marker. In the distant future, after a virus was released and almost killed the entire human population, a convict named James Cole (Bruce Willis) is sent back in time to understand the virus's emergence.
12 Monkeys shows the innate ability of the British director to craft a convincing and immersive dystopian world. At the same time, Gilliam does not forget his visual sense. Willis is unforgettable.
20
Westworld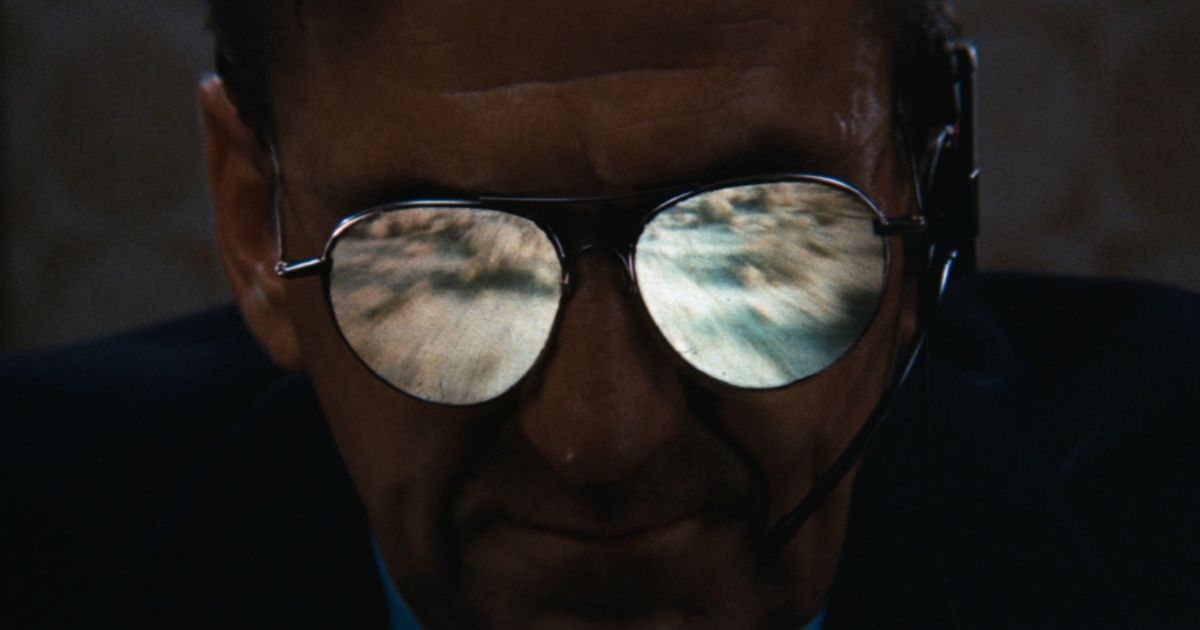 Westworld was written and directed by Michael Crichton, a major contributor to the sci-fi genre, and it features Yul Brynner, Richard Benjamin, James Brolin, and Victoria Shaw. Friends Peter (Benjamin) and John (Brolin) vacation to Delos, a futuristic amusement park where androids recreate three worlds: the Old West, the Middle Ages, and Pompeii. Brynner plays an android gunfighter.
Westworld is characterized by a versatile screenplay, entertaining in its development as well as thought-provoking in its themes. At the same time, the movie shines for its amazing cinematography and convincing acting, especially by Brynner.
19
High-Rise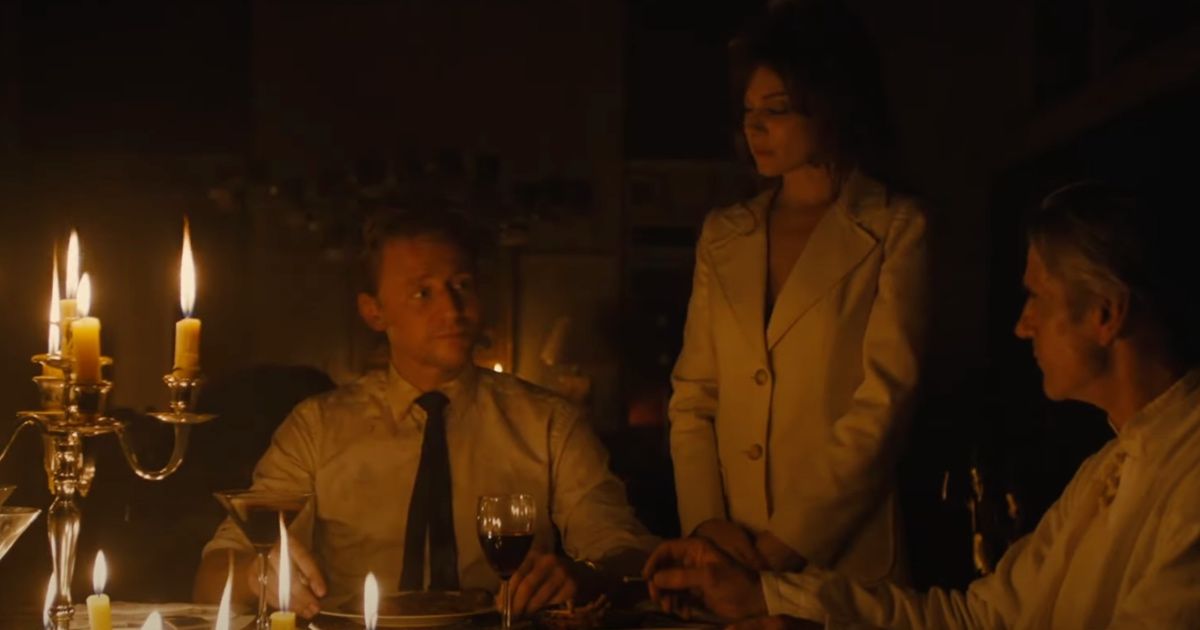 Written by Amy Jump and directed by Ben Wheatley, High-Rise is based on the homonymous novel by J. G. Ballard. The movie unfolds in a tower block in the London periphery, and it is set in the 1970s; the building structure matches the outside society, with rich people living at the top and poorer ones in the lower levels.
High-Rise couldn't be as phenomenal without its fantastic ensemble cast, with great performances by Tom Hiddleston, Sienna Miller, and Jeremy Irons. Furthermore, Wheatley continues to confirm his incredible visual talent as a filmmaker.
18
Timecrimes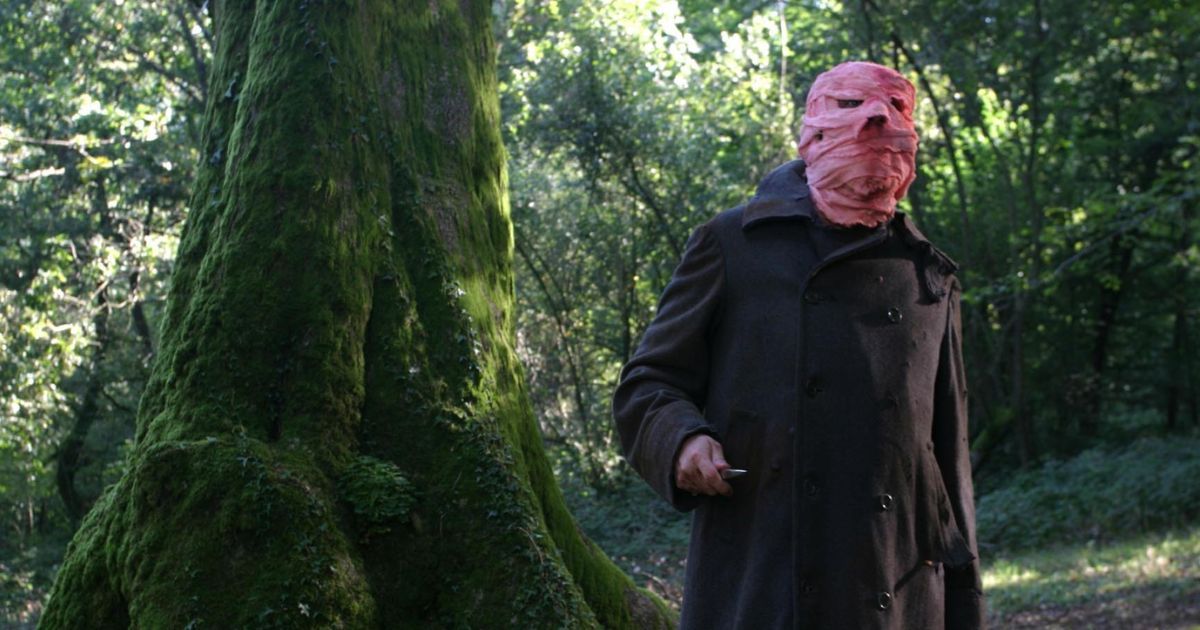 Timecrimes was written and directed by Nacho Vigalondo, and it stars Karra Elejalde in the role of Héctor, a man who is renovating the home he shares with his wife Clara (Candela Fernández). After he sees a woman in the forest behind the house, Héctor's life takes an unexpected direction. The movie also features Barbara Goenaga, Juan Inciarte, and Vigalondo himself.
Timecrimes uses a simple setting that contrasts with the complex and intricate screenplay. Vigalondo is full of ideas and creativity, delivering a sci-fi thriller that indulges in black comedic aspects. Sometimes, less is more.
17
Primer
Shane Carruth is one of the most versatile artists in the American independent scene, and his directorial debut Primer shows exactly his uncommon talent. Carruth wrote, produced, edited, and directed it, as well as starred in the role of Aaron, an engineer who joins his friend Abe (David Sullivan) after work for tech experiments. During one of these research projects, something unexpected is discovered.
Primer's incredible indie look perfectly fits the philosophically dense and scientifically detailed screenplay. It seems like you're witnessing the experiment yourself, which makes the development of the story more gripping.
16
Inception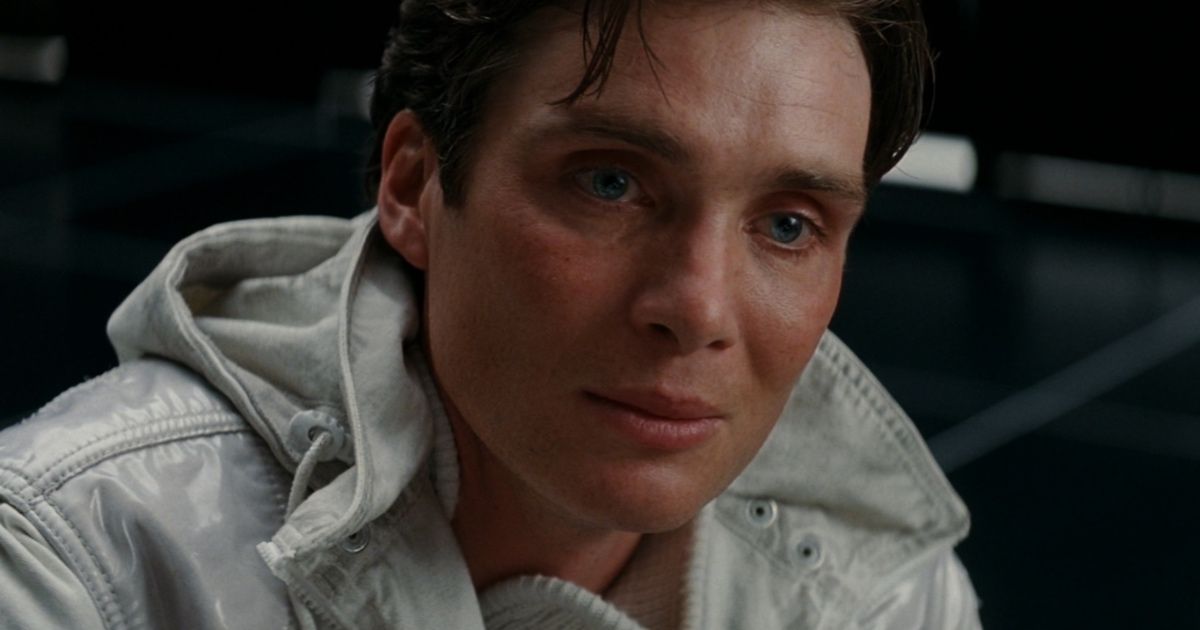 Inception was written and directed by Christopher Nolan, and it stars Leonardo DiCaprio as the uniquely talented thief Dom Cobb. The professional, helped by his crew, access his targets's subconscious through dreams to steal valuable information. He is asked by businessman Saito (Ken Watanabe) to plant, rather than steal, an idea from his business rival's son Robert Michael Fischer (Cillian Murphy).
Inception is a work of tension, perfectly conveyed through crazy plot twists and an incredibly layered screenplay: there's no time to breathe or relax as the story builds and builds. Simultaneously, Inception's technical aspects are fantastic.
Related: 10 Heist Movies With the Craziest Plot Twists
15
A Scanner Darkly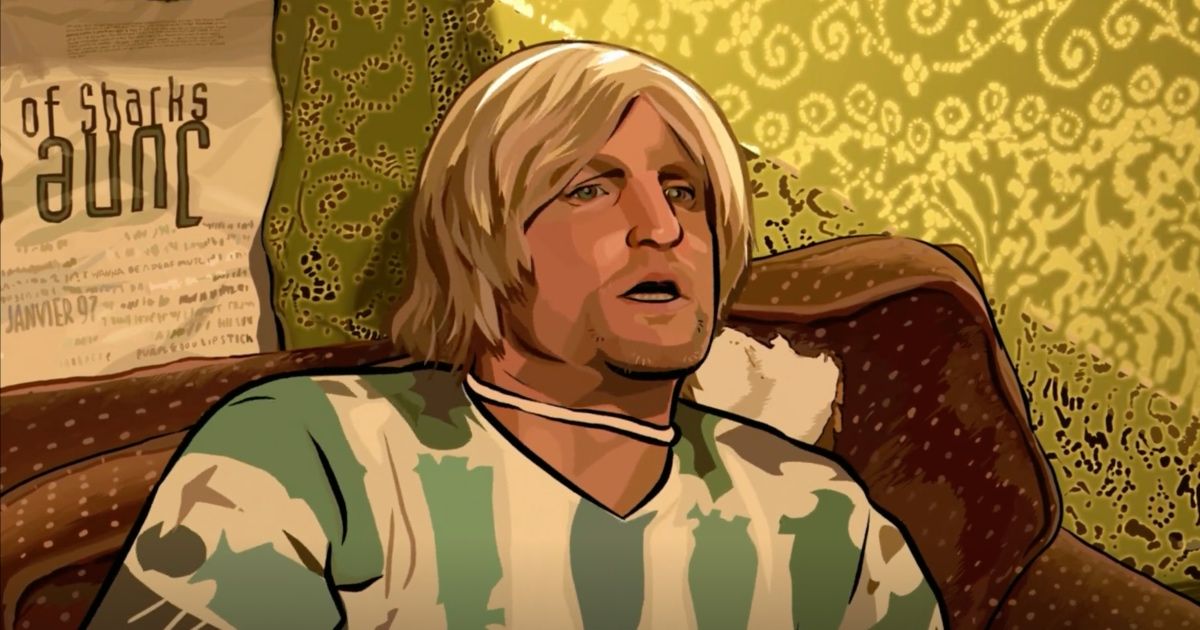 A Scanner Darkly was written and directed by Richard Linklater and is based on the homonymous novel by Philip K. Dick. Keanu Reeves is the protagonist, portraying undercover policeman Bob Arctor. The movie also features a dystopian scenario in which the mysterious Substance D has become the drug of choice for 20% of Americans.
A Scanner Darkly brings the constant hallucinatory state of heavy drug consumption to the max, especially emphasized by the interpolated rotoscope animated layer that covers the images. The screenplay's themes of identity and technological dystopia give substance to the movie.
14
Prometheus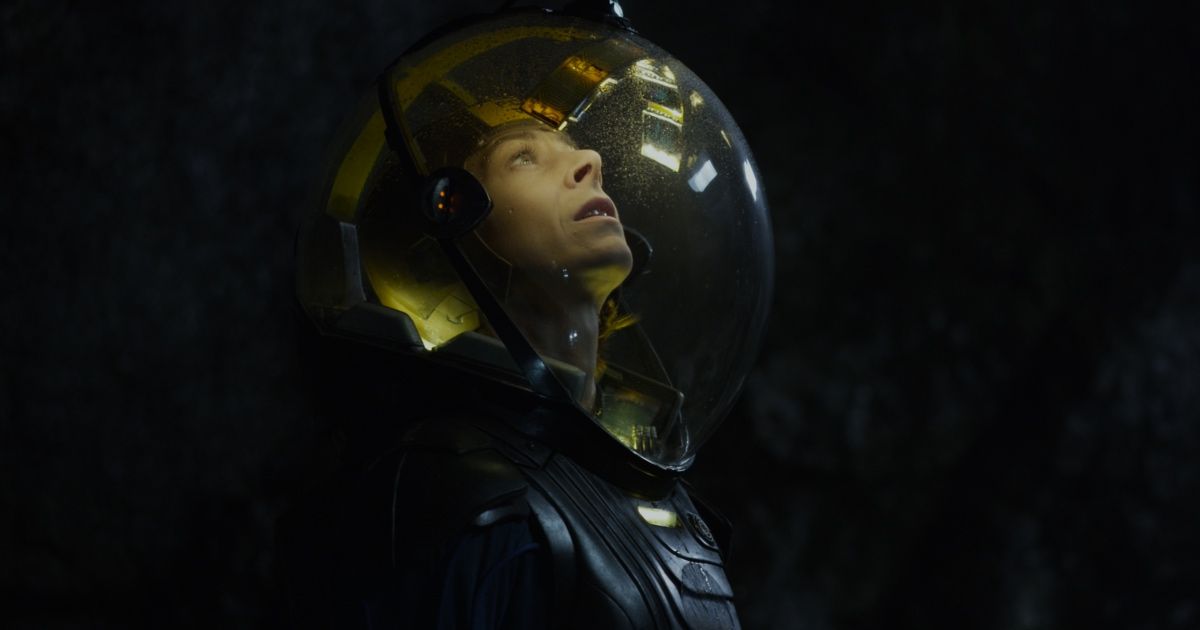 Prometheus was written by Jon Spaihts and Damon Lindelof, and directed by Ridley Scott. It's the first prequel of the Alien franchise and was followed by the second installment Alien: Covenant. A crew of explorers is assembled by Weyland Corporation CEO Peter Weyland (Guy Pearce) to follow a mysterious star map found in Scotland. They will discover something distressing.
Prometheus sees Ridley Scott coming back behind the camera for a project related to Alien, and his touch is visible. The movie is shot flawlessly, a visual spectacle of taste. Meanwhile, the screenplay balance perfectly philosophy and tension.
13
Tenet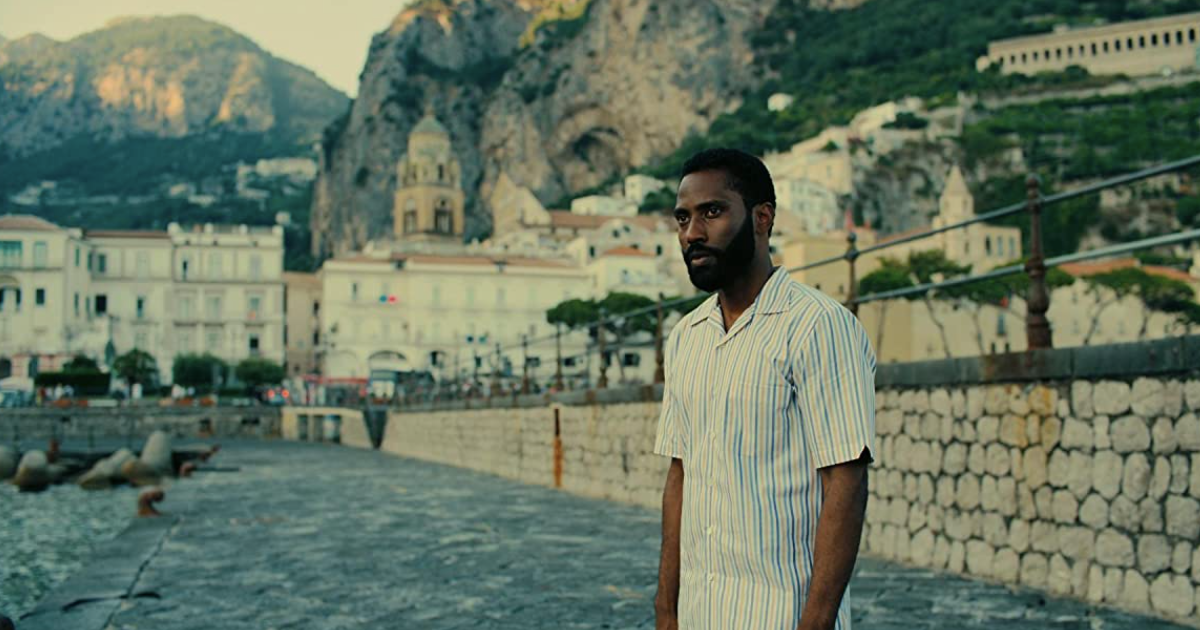 Written, co-produced, and directed by Christopher Nolan, Tenet is a visionary take on the action genre, here deconstructed with great sci-fi and thriller touches. The movie sees John David Washington starring as a nameless protagonist, a CIA agent in the middle of a turbulent crisis that could lead to World War III. Tenet also features Robert Pattinson, Elizabeth Debicki, and Kenneth Branagh.
Tenet is a sometimes misunderstood movie. Nolan constructs theatric experiences with movies like this, thanks to their photogenic visuals and impressive sound design. The result is the facility with which Tenet absorbs the viewer's attention.
12
Moon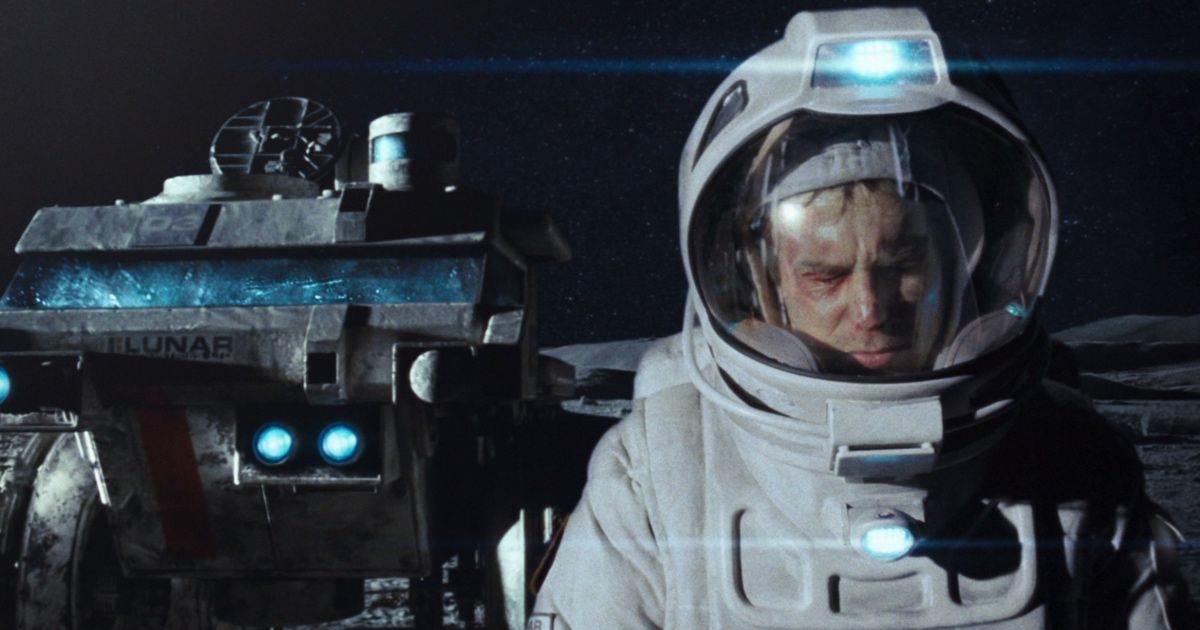 Moon was written by Nathan Parker and directed by Duncan Jones, in his directorial debut. It features an incredible performance by Sam Rockwell, who plays Sam Bell, a man whose task is to mine helium-3, in solitary, on the dark side of the moon. Towards the completion of the three-year shift, Sam experiences a crisis that could change his life forever.
Moon uses the claustrophobic tension of living alone in one single location perfectly. At the same time, the movie enriches the audience with philosophical implications and sharp scientific content. Sam Rockwell glows.
11
Aliens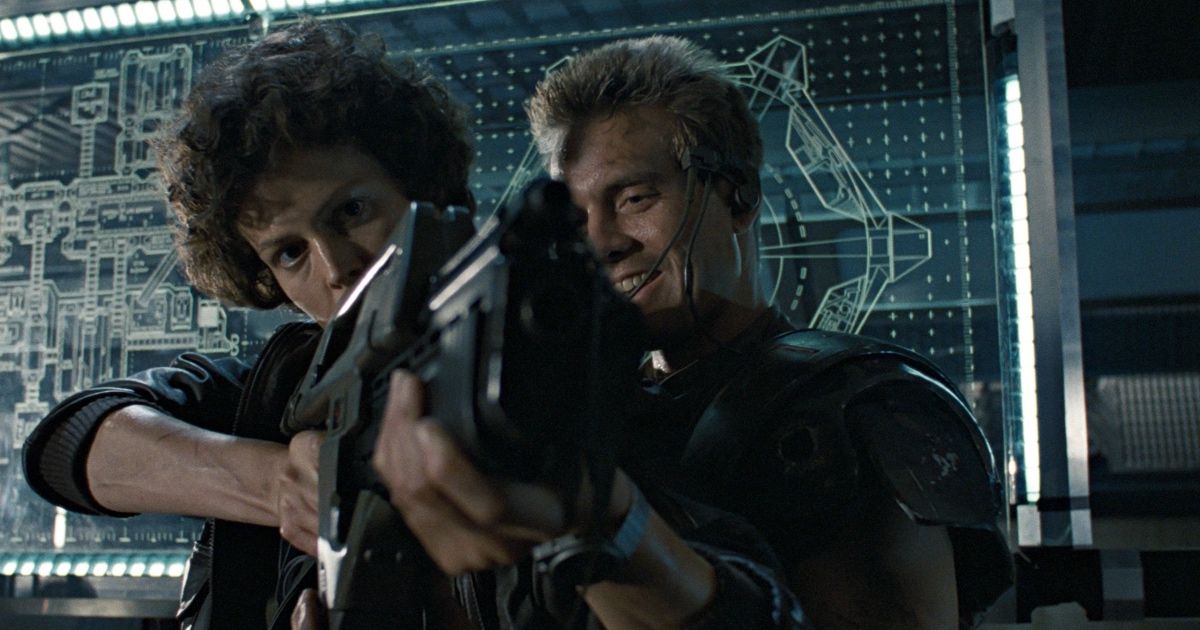 Aliens is the second installment of the Alien franchise, and it was written and directed by James Cameron. After being in stasis for 57 years aboard the Nostromo's escape shuttle, Ellen Ripley (Sigourney Weaver) gets awakened by her colleagues at the Weyland-Yutani Corporation and tasked with investigating the loss of contact in a terraforming colony.
Aliens retained thriller elements but contrasted the slow-paced horror atmosphere of the first movie with a faster rhythm and multiple action sequences. At the same time, the film shines for Weaver's impeccable performance and Cameron's abilities behind the camera.