Who by now has not heard of the filmmaker Spike Jonze? From his humble beginnings as a skateboarding photographer, to earning Academy Awards and Golden Globes for his visionary screenplays, the trajectory of Spike's career has maintained a steady upward momentum. All the while, he has remained a humble and down to earth individual who still gets a rise from surfing and skateboarding with his friends.
Spike is known for his visually arresting shot compositions as well as his prolific ability in the realm of music videos. Some of his personal tropes include skateboarding, abuse of motor vehicles and pyrotechnics. When he is withholding from such explosive choices, he understands the impact of silence and stillness, having no trouble emotionally investing viewers into his work. His long successful career is widely varied but revered for its effortless appeal through and through.
20
Video Days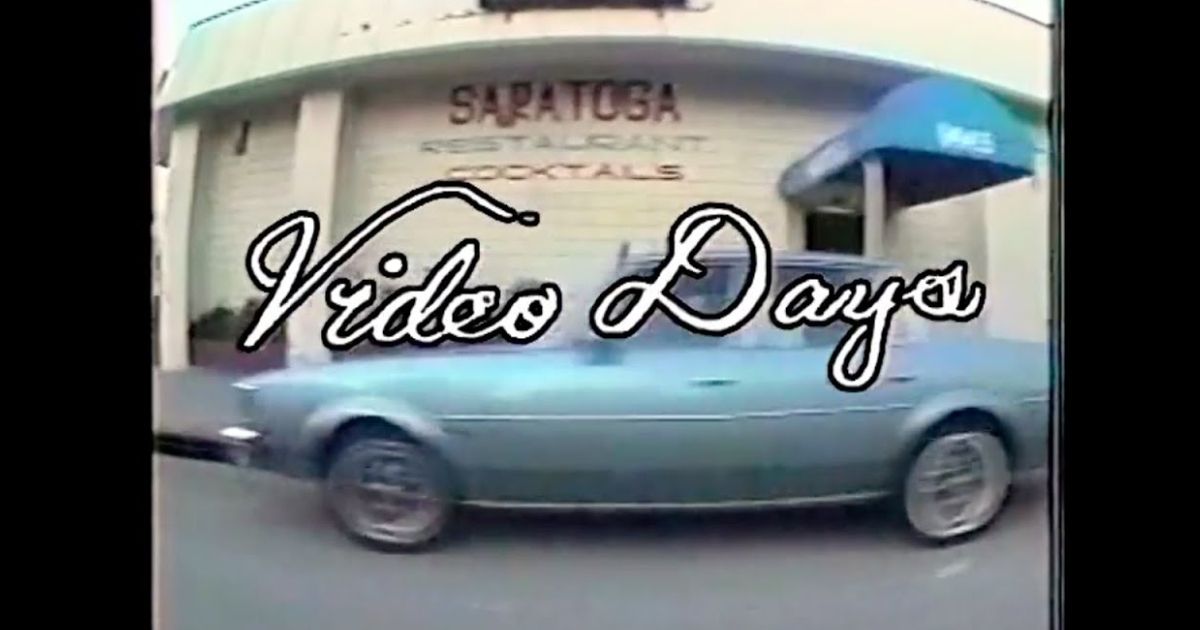 Before becoming a sought after one of a kind filmmaker, Spike Jonze was a BMX and skateboarding magazine photographer. When the owner of the magazine/skateboard company, World Industries, handed off his credit card and told Spike to buy a video camera and some editing equipment, his life was changed forever. Video Days has gone down in skateboarding's history as a revolutionary video that set a new precedent for what skate videos should feel like.
Spikes goal with Video Days was to make the viewer feel like they were hanging out with their friends, since that was Spike's experience as the filmmaker relating to the pro skaters as his subjects. Throughout his long and successful career, Spike has mostly always chosen to work with his friends. Because of that, the energy of Video Days can be felt ringing throughout his entire film career.
19
Goldfish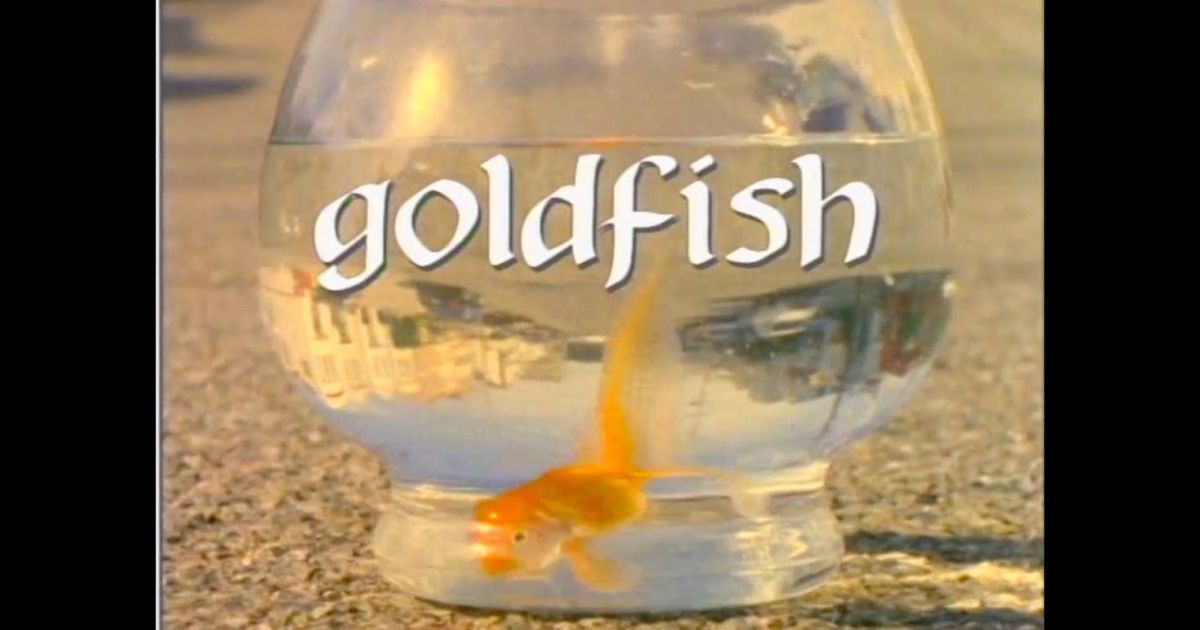 When Spike and his pro skater best friends decided to leave World Industries, they launched their own company – Girl. Goldfish was the very first video from Girl Skateboards. Directed by Spike, it featured an introductory chase scene in which a skater is riding fast down the hills of San Francisco while being chased by a perpetrator in a white sedan. A goldfish in a bowl is used as a staple throughout the video to display a loose narrative. For a rudimentary skate video, it is about as artful as it could possibly get.
18
"100%" – Sonic Youth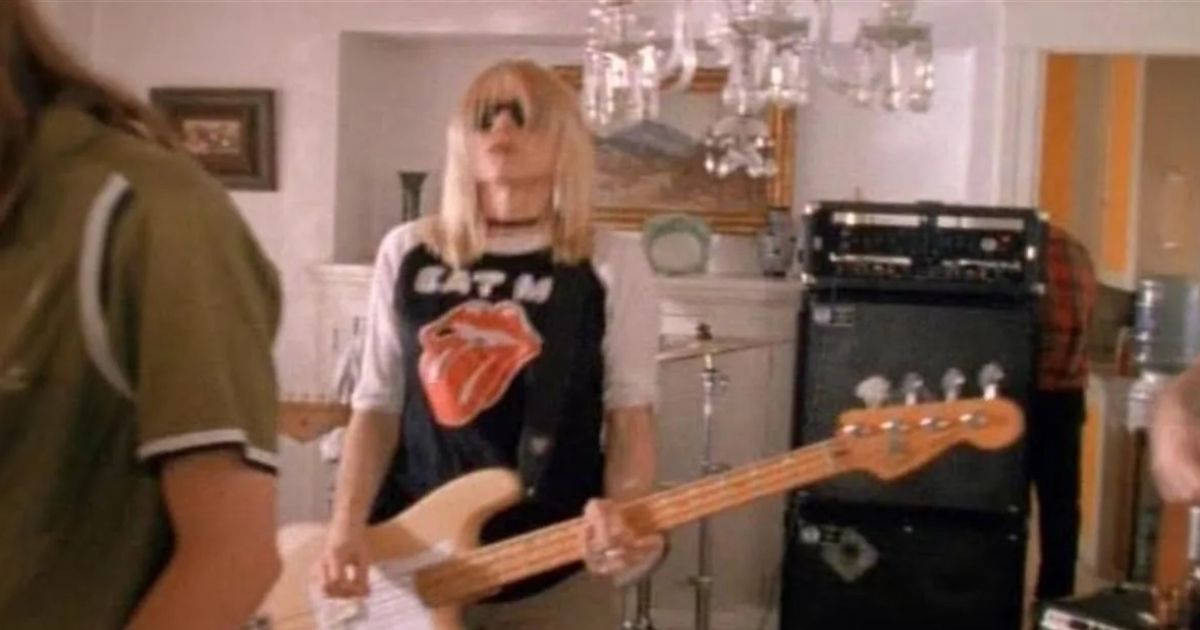 When bassist of Sonic Youth Kim Gordon saw Video Days, the band called Spike to hire him for a music video. They loved the ending of the infamous skate video, in which Spike and his friends drive a car off a cliff and crash it into an unsuspecting rock formation. Sonic Youth complimented Spike on Video Days for its voyeuristic approach and told him they definitely want skateboarding in their next music video for a song called "100%".
Spike, unaware what voyeuristic meant, took the compliment anyway and agreed to direct the music video anyway. The first of many music videos for the young director that served to catapult him into position as one of the most sought after music video directors of all time.
17
"It's Oh So Quiet" – Björk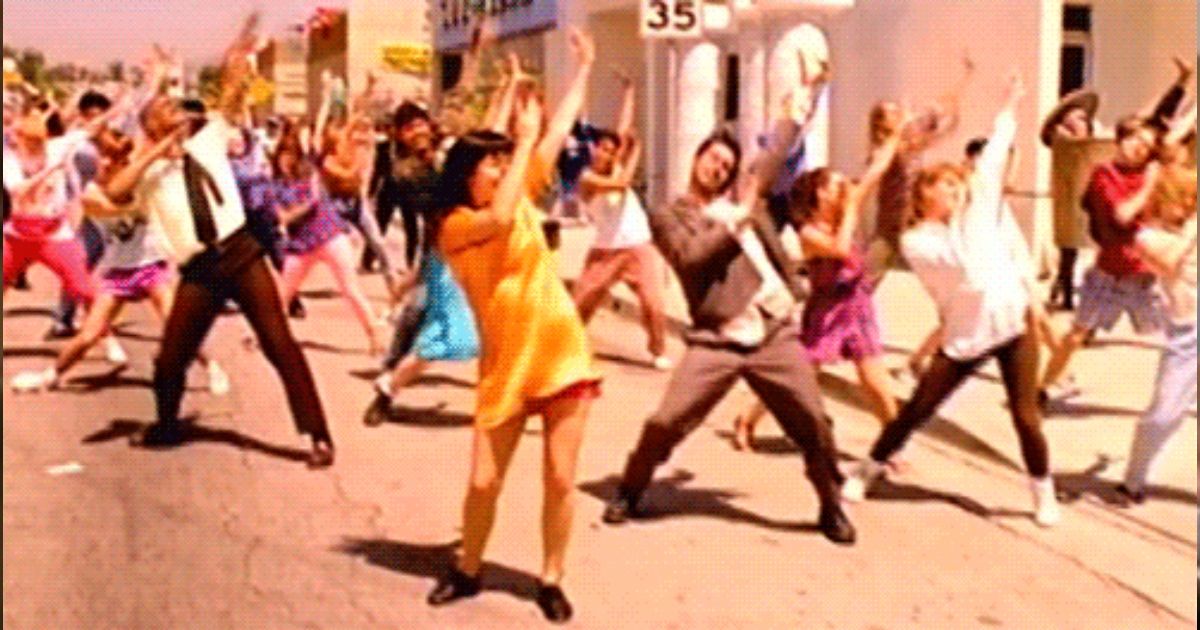 A tribute to old Hollywood's technicolor musical era, Spike's work on Björk's music video for "It's Oh So Quiet" is a phenomenal and original homage. Bjork was supposedly 9 months pregnant during filming, yet she and Spike felt so passionately about the project that they went on filming. The music video is a vaudeville style dance number that was so intense for the pregnant singer, doctors were on staff behind the cameras for incase Björk began to give birth during shooting.
The video takes the mundane location of an auto body shop and elevates the experience to a surreal level. Björk, true to the big band style of the song, breaks into song and dance with everyone in town surrounding her in synchronized choreography.
16
Yeah Right!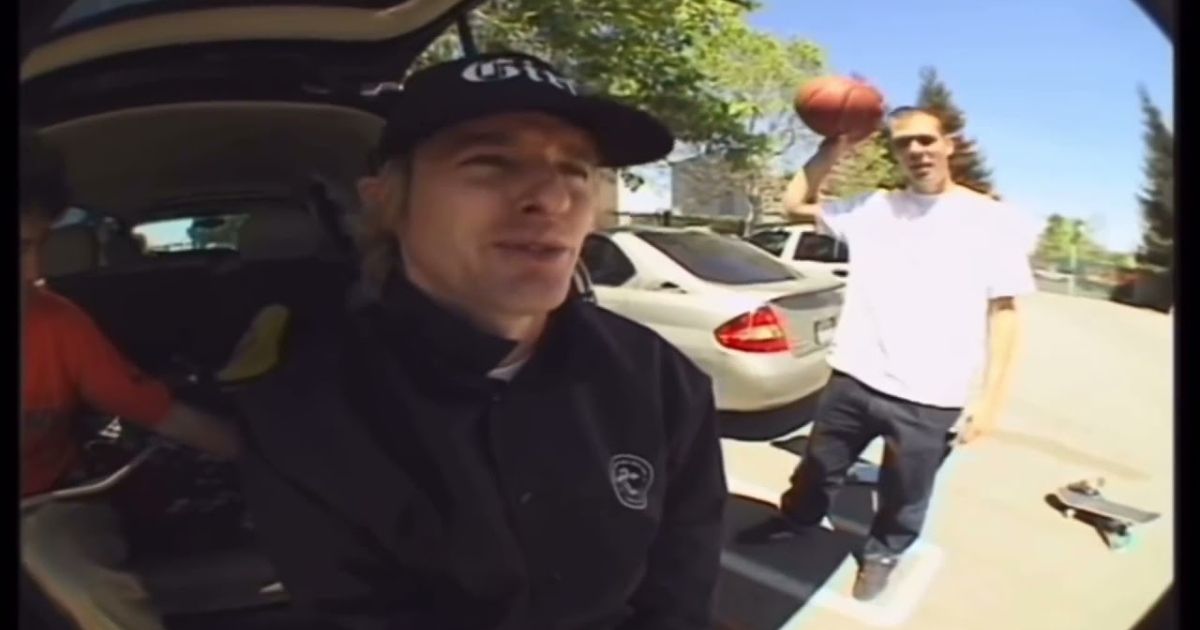 Another one of Spike's feature length skateboarding videos that took skyrocketed the expectations of what the genre should be. More than just a feature on the 2003 Girl skateboards team, Yeah Right! contained a cinematic introduction with special effects that had never been seen before. Using the power of green screen and chroma key, Spike painted skateboards and ramps green to later key them out. This made the skateboarders appear to be left floating on air above the ground where their skateboards would usually be. Nothing of the sort has been done before or since.
Yeah Right! also famously features a cameo from actor Owen Wilson. In the film, Wilson is talking with some real pro skaters and egging them on to get more and better footage for the video before jumping on a skateboard and grinding down a handrail himself. Spike cleverly used a stunt double for Owen Wilson to make the scene come to fruition. On working on the skit, Wilson recalls it was like learning Shakespeare to have to repeat all the skateboarding jargon in the script.
Related: The 20 Best International Shakespeare Adaptations, Ranked
15
"Undone (The Sweater Song)" – Weezer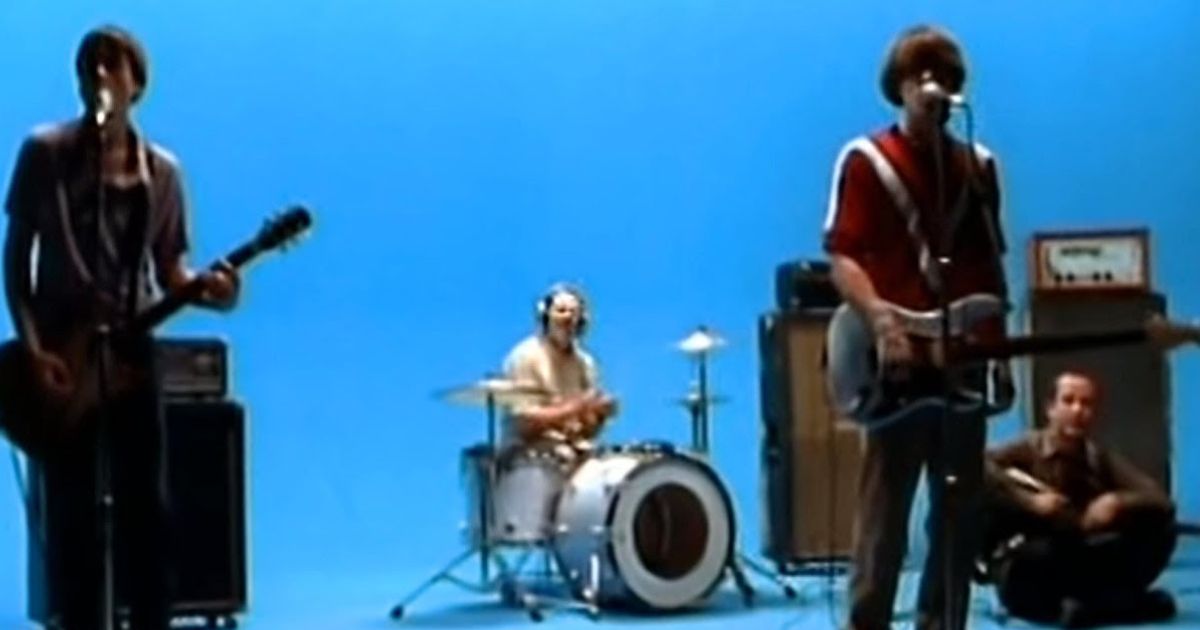 Weezer's self-titled debut album was set to have no music videos since figurehead Rivers Cuomo didn't like any of the directors hired by the record label. When they turned around and hired Spike Jonze, everything changed. Spike pitched an idea for a video that reflected what he saw on Weezer's album cover, four regular dudes playing in a band. Not wanting the band's image to be too contrived, the idea clicked for Cuomo, and the band signed on board.
Seemingly nothing more than a simple video of the band playing against a blue background, Spike took it an extra mile stylistically. He ordered the band to play their song twice as fast as usual. The result is a video that appears in time with the music while also maintaining the viscous movement of slow motion. Bring in a pack of dogs for the final chorus, and you've got yourself a hit MTV music video.
14
Scenes from the Suburbs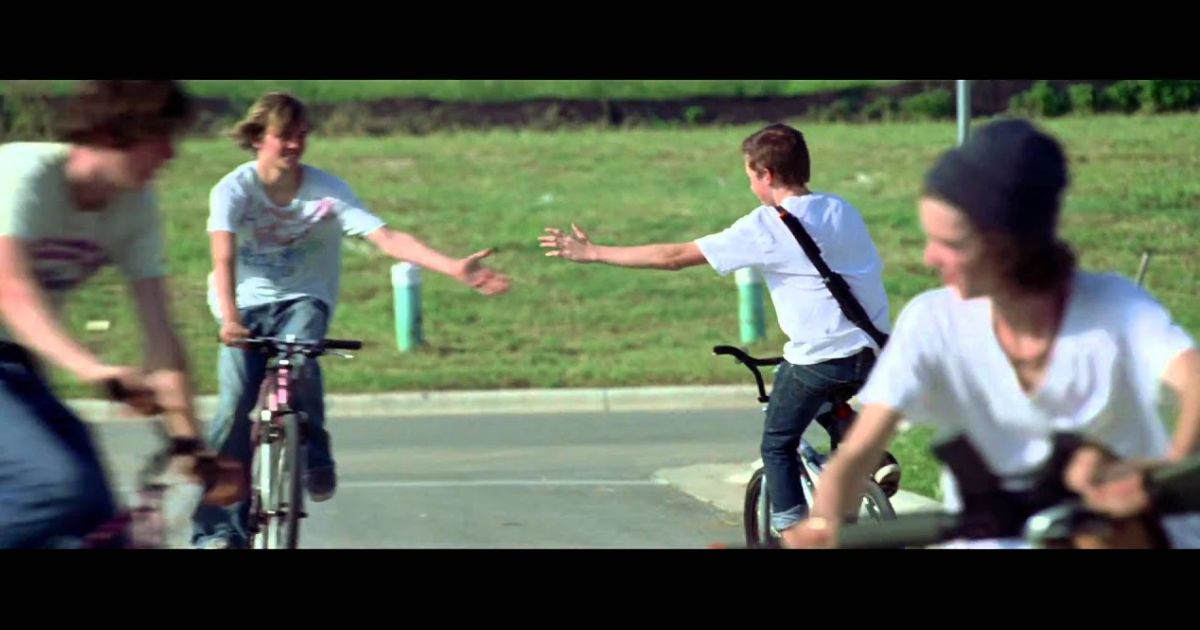 Scenes from the Suburbs is a short film created by Spike to assist in promoting Canadian rock band Arcade Fire's second album The Suburbs. With a 30-minute run time, the short film is a puzzling science fiction narrative taking place in a war torn suburban area. Filmed in Austin, Texas, it follows a group of adolescents finding the means to explore the days of their youth within the confines of a military state. Music from Arcade Fire's album serves as the emotionally tense soundtrack for the already eerie imagery of the world Spike created for the film.
13
"Otis" – Jay Z & Kanye West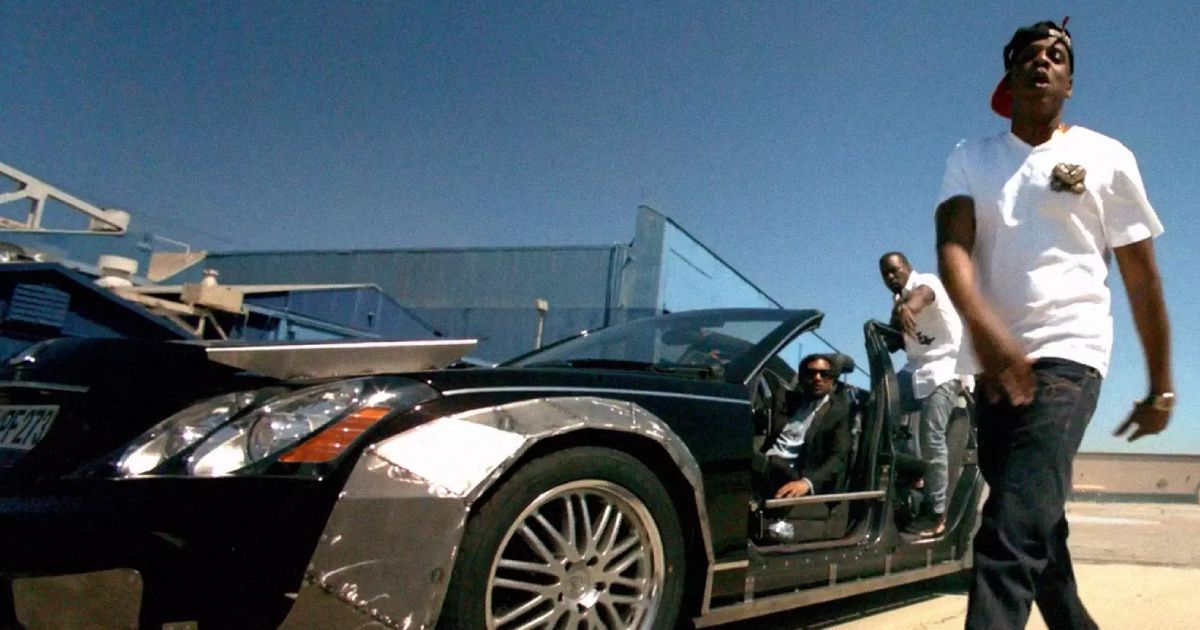 Named music video of the year at the 2012 BET awards, as well as Billboard's fourth-best music video of the 2010s, Otis may be Spike Jonze's most critically successful venture as a music video director. The video begins with rappers Jay Z and Kanye West approaching a glistening new Chrysler Maybach 57 with a blow torch and circular saw in hand. The pair proceeds to roughly customize the luxury vehicle and drive it around doing drifts and donuts with a crew of models in the backseat.
Featuring a very random and uneventful cameo from comedian Aziz Ansari, the Otis video seems to serve the same purpose as the lyrics of the song. Jay and Ye just want to flex their status, thus the casual and deliberate devaluing of a luxury car and a nice display of fireworks to boot. The rap video is somehow both divergent for Spike's career while remaining directly in line with his classic tropes; car destruction and pyrotechnics.
Related: Quentin Tarantino's Django Unchained: Explaining the Kanye West Controversy
12
Pretty Sweet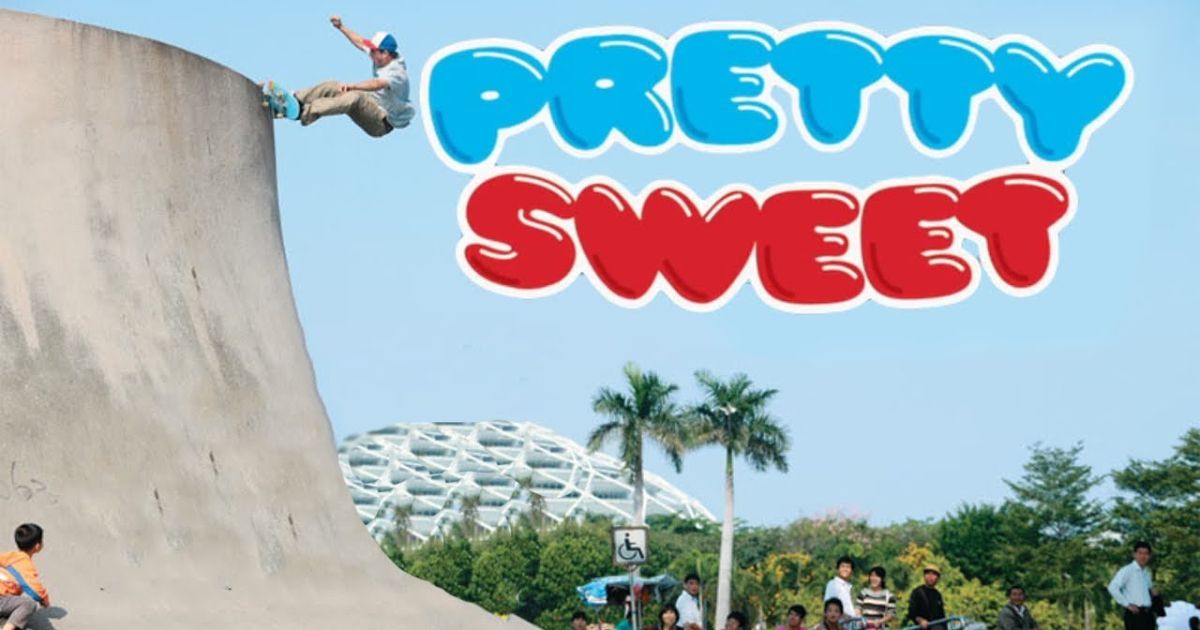 Pretty Sweet is another skateboard video directed by Spike for Girl Skateboards. Taking the leap into high definition, it was another evolutionary feature length video for the world of skateboarding. Somewhat of a direct spiritual successor to Yeah Right!, Pretty Sweet also features cameos from Hollywood actors. Jack Black and Will Arnett play the role of pestering coaches to the pro skaters. As the athletes are faced with the pressures of landing their tricks, the actors are there to aggressively talk them through it with the least helpful advice possible. Such as: If you don't smoke cigarettes, you should start now!
11
Jackass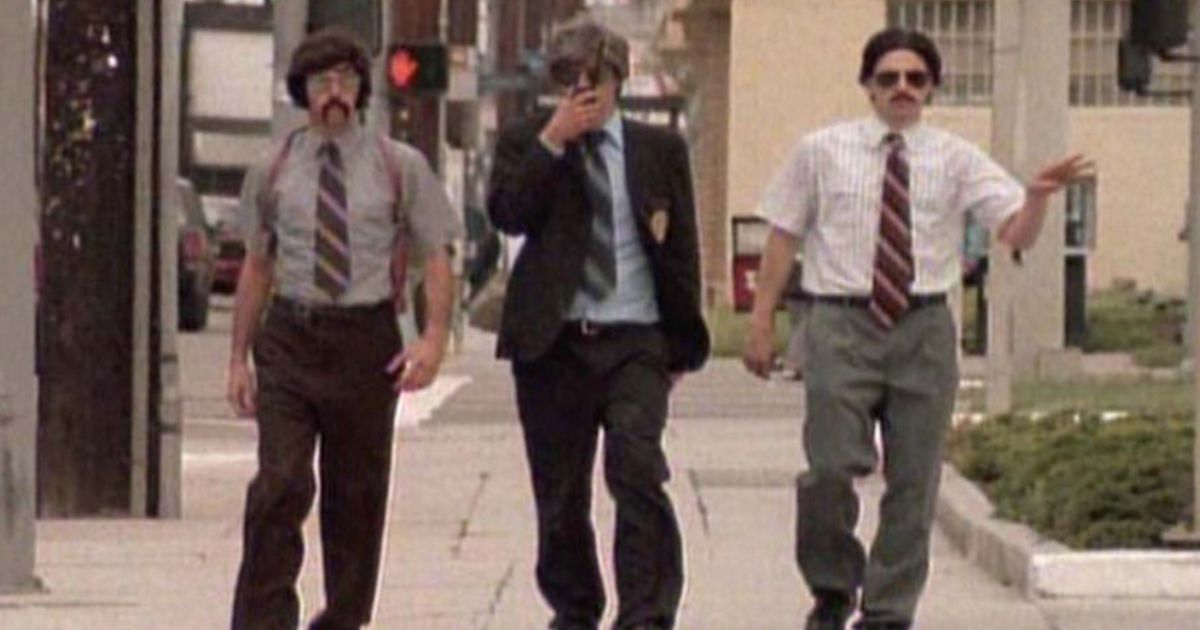 One of the most iconic and influential music videos of Spike's career, the Sabotage music video has been spoofed by many, including Family Guy. A development from Spike's work on Goldfish, the video stars Beastie Boys in an all out chase scene for the duration of the song. The sunglasses and mustache perpetrator from Goldfish is expanded upon here in the form of a slue of named characters that make the video appear as a trailer for a film that doesn't exist.
9
Welcome Home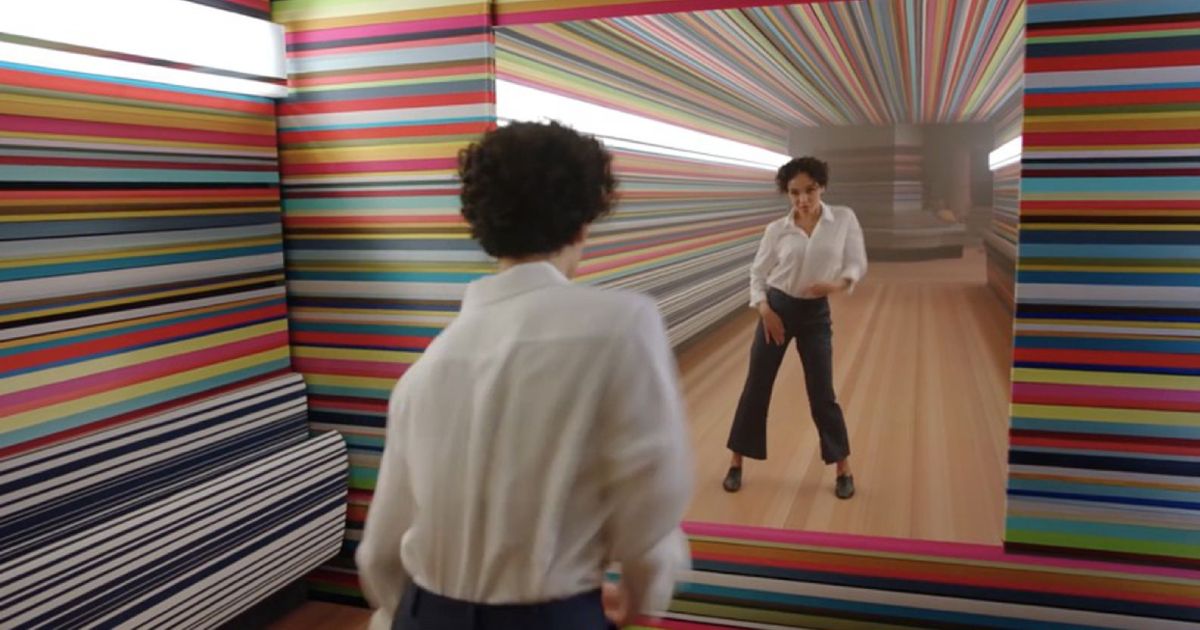 Perhaps the most innovative and creative Apple product commercial of all time was directed by Spike Jonze. Welcome Home was made in an effort to sell Apple's HomePod. For a product with such a short-lived shelf life, it has an incredibly memorable music video. Starring the artist FKA Twigs, the commercial follows her home after working a job in New York City. Exhausted from the day, she sits on the couch in her shoebox apartment and asks HomePod to play her some music she will like.
What follows is in line with Spike's ability to bring the mundane into the surreal as her whole apartment begins to shift and change with her movement to the music. Eventually the space is unrecognizable as she is led into a colorful cavern of her imagination where she dances with her own reflection before coming back to reality. The whole commercial maintains an emotional through line of music and dance being a form of escape for the subject, in which Apple proudly presents as a third party aggregate to lead her to her joy.
8
Fully Flared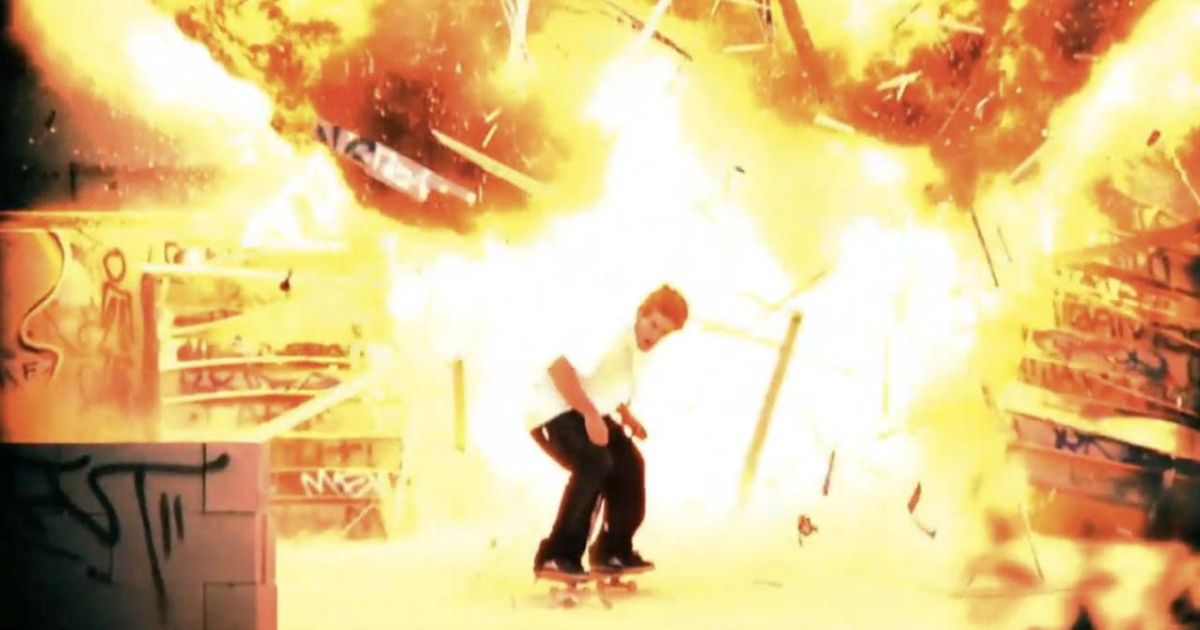 What is mostly a regular skateboard video for Lakai, the shoe company Spike owns, Fully Flared has an unforgettable introduction which pushed the envelope for its large pyrotechnic budget. The beginning pictures some of the best skateboarders in the world skating on obstacles that Spike rigged with explosives. When the skaters just about landed their tricks, Spike blew the fuse, making the most undeniably explosive skate clips of all time. Some of the athletes had actually temporarily lost their hearing during the shooting, one skater, Cairo Foster, reportedly bled from the ears. This is a prime example of how Spike tends to push every situation to its limits as a director.
7
"Buddy Holly" – Weezer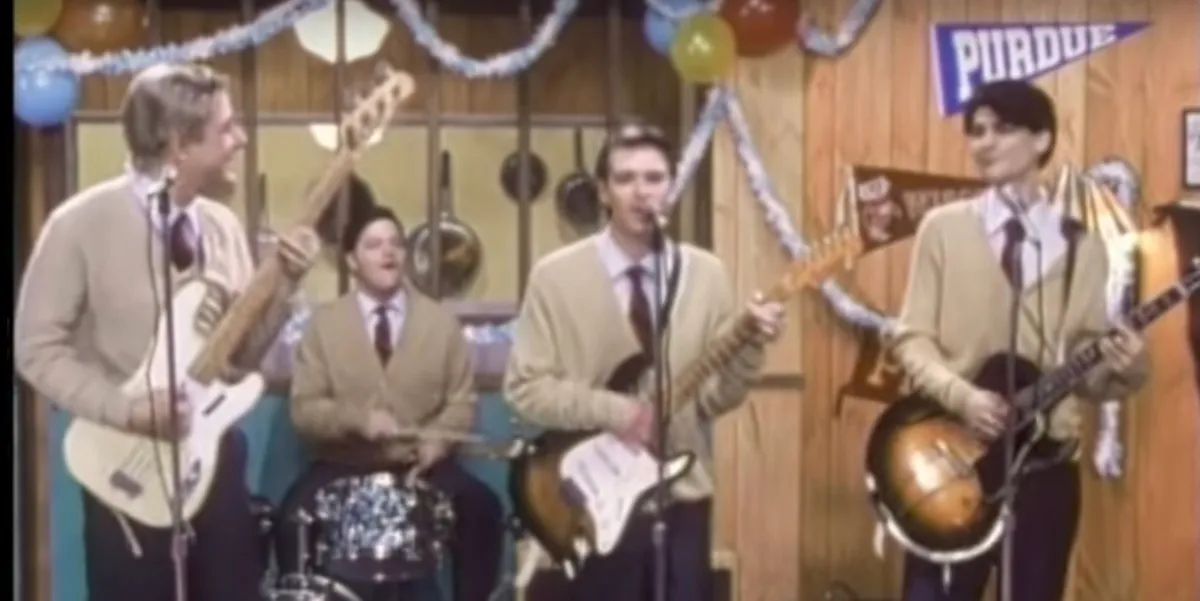 Another music video Spike directed for Weezer's debut album, "Buddy Holly" is an aesthetic throwback to the late 1950s. The set of the video is a re-imagined version of Arnold's from the TV sitcom Happy Days. Comprised of footage from the series, as well as performance footage of the band in their 1950s wardrobe, it is a seamless hybrid that perfectly stylizes Weezer to fit right into the world of the sitcom. The thing which seems most out of place here is the song itself which commits to a rock n roll style much heavier than anything from the times of Happy Days. Spike's brilliant juxtaposition of the sound with the visuals makes for a memorable video that has continued to garner Weezer positive attention for their entire career.
6
Beastie Boys Story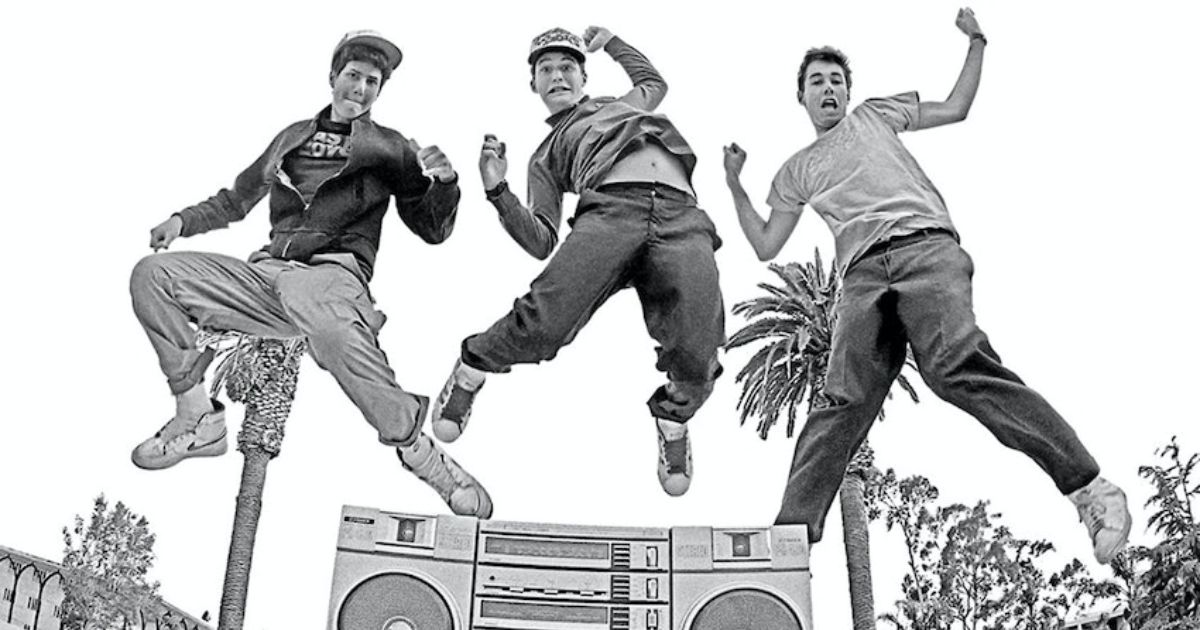 An attempt to tell a story that is too long and varied for one simple documentary, Beastie Boys Story is a live documentary directed by Spike and filmed at King's Theater in Brooklyn. While the film was well received it was also criticized for its pacing and seriousness. In that way it is divergent from Spike's traditional appeals as a director. Unfortunately the film had a very limited run in the cinemas due to the COVID-19 pandemic. Overall, it is an inside look into the career of the group and will long stand as a proper story on their rise to fame for fans of their music old and new.
5
"Da Funk" – Daft Punk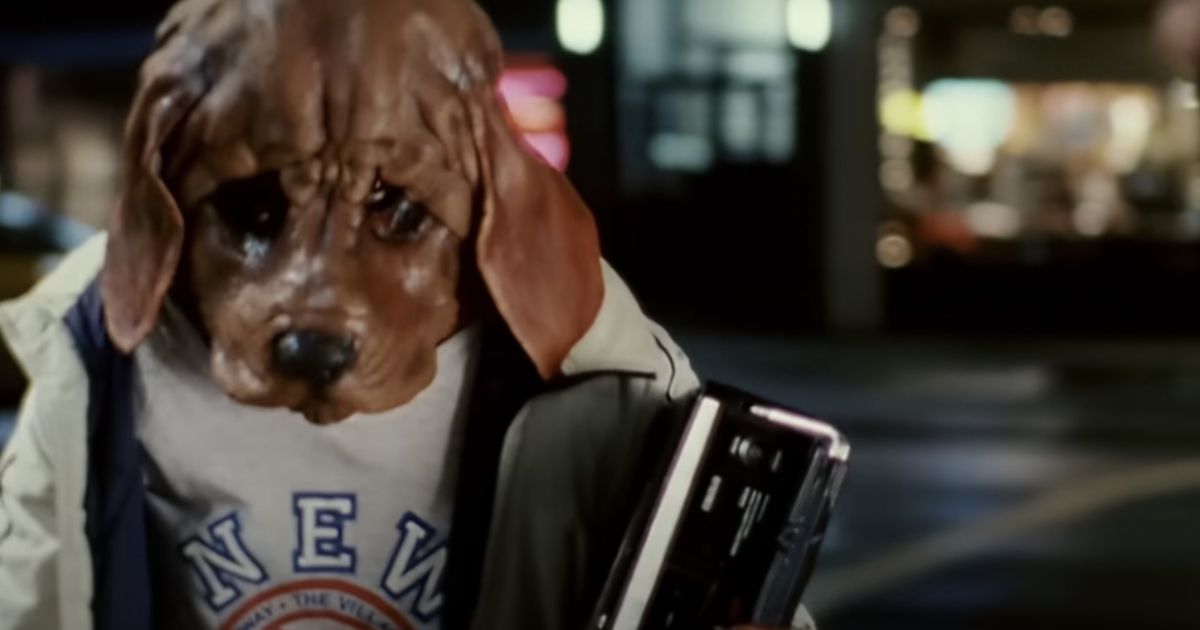 Da Funk music video for Daft Punk is a great example of Spike's visually arresting style as a filmmaker. Any frame of the video could be taken out of context and serve alone as a compelling picture. The music video serves as a short film for Daft Punk's instrumental track which features sparse dialogue and atmospheric sounds of the city. Following a man in prosthetic, Charles the dog boy, the video was all filmed in one night in New York City. Since the song by Daft Punk had such a strut to it, the video's concept was originally based on Saturday Night Fever.
In typical Spike fashion, he subverts from the mundane and launches into the surreal with the main character being a humanoid dog figure, casually walking off an injury with his crutches. In the short film, Charles acquires a book of his liking and meets up with a beautiful love interest who he eventually must leave behind as she takes a bus that does not allow him to carry on his radio.
4
Adaptation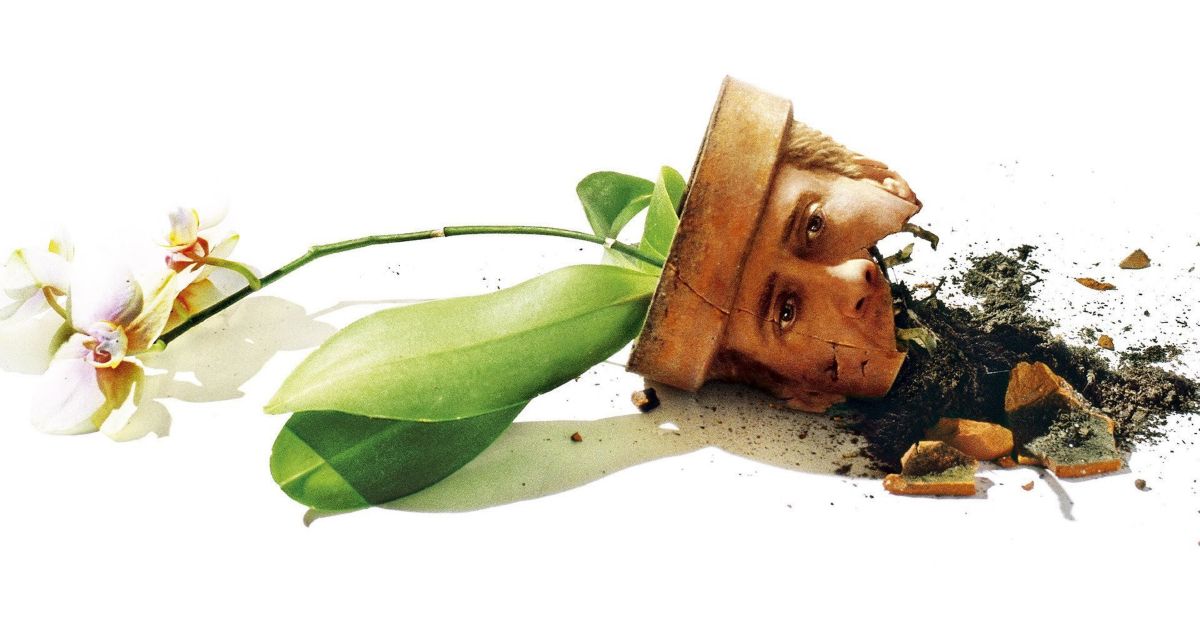 Adaptation is a meta narrative film about screenwriter Charlie Kaufman writing the very film the audience is watching. Since the film is somewhat an adaptation of the 1998 nonfiction novel "The Orchid Thief", the title is multifaceted by describing the process by which the book becomes a film and how an organism comes to be fit to survive in its environment. Featuring all star performances from Nick Cage and Meryl Streep, this film was Spike's second time working as a Hollywood director. Adaptation's success cemented Spike's ability to succeed in the traditional film industry.
3
Where the Wild Things Are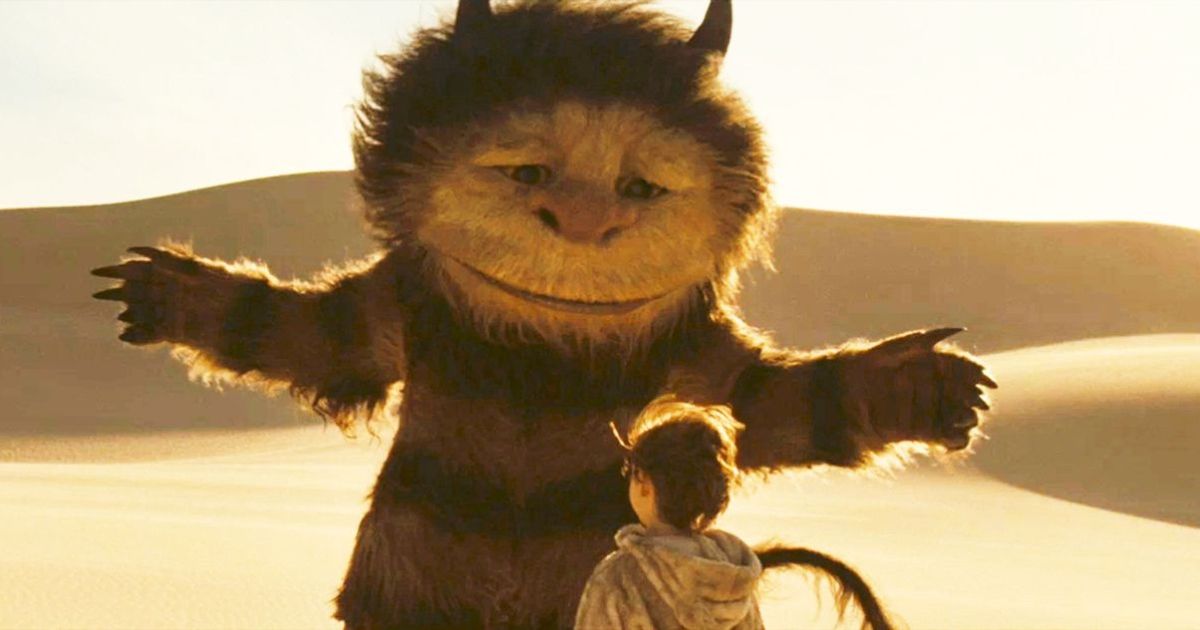 Where the Wild Things Are is an adaptation of the children's book by the same name. The film is entirely surreal, with only the beginning and ending being grounded in reality. It is believed the Wild Things belong to lead character Max's imagination, and represent children's tendency to act animalistic before growing up and conforming to the polite roles which society would like them to play. More or less, it is a traditional coming of age film about a boy developing into a greater maturity. The soundtrack is entirely performed by Spike's ex-wife Karen-O.
2
Being John Malkovich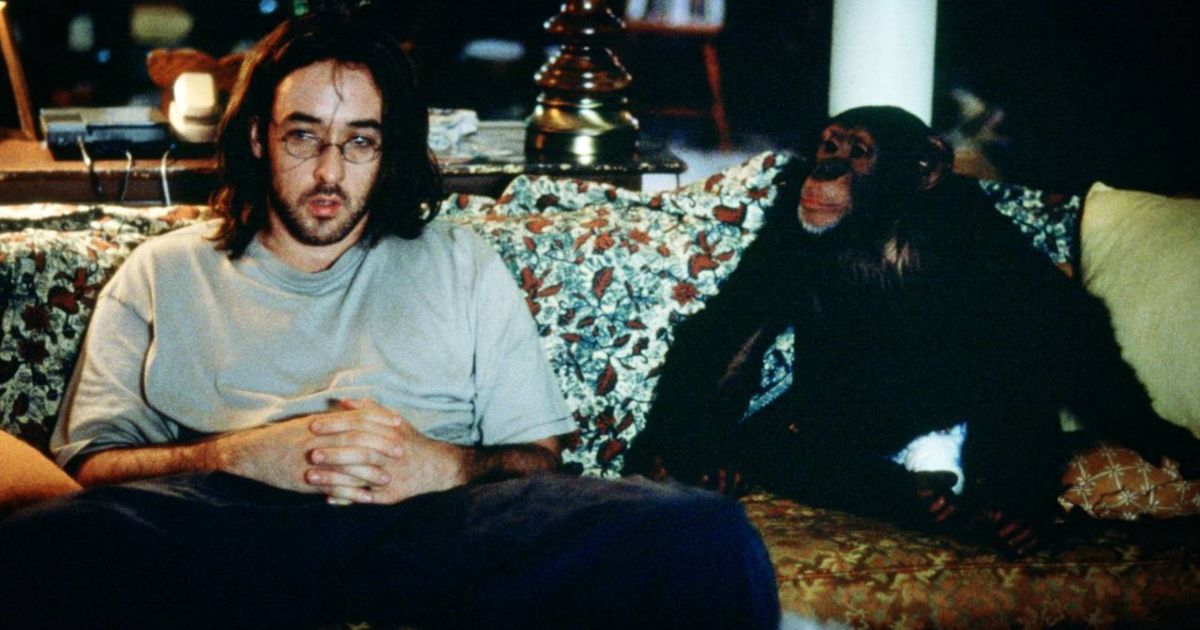 Being John Malkovich was Spike's very first attempt at directing a Hollywood film. The plot focuses on a professional puppeteer and his wife who discover a secret passage which allows them to enter the mind of the actor John Malkovich. Upon realizing this epic ability, they become interested in selling the experience for profit. John Malkovich is ultimately no longer in control of himself and seeks out the passage for himself as an attempt to curtail the issue from going any further. The film won Spike the MTV award for best new filmmaker in 1999.
1
Her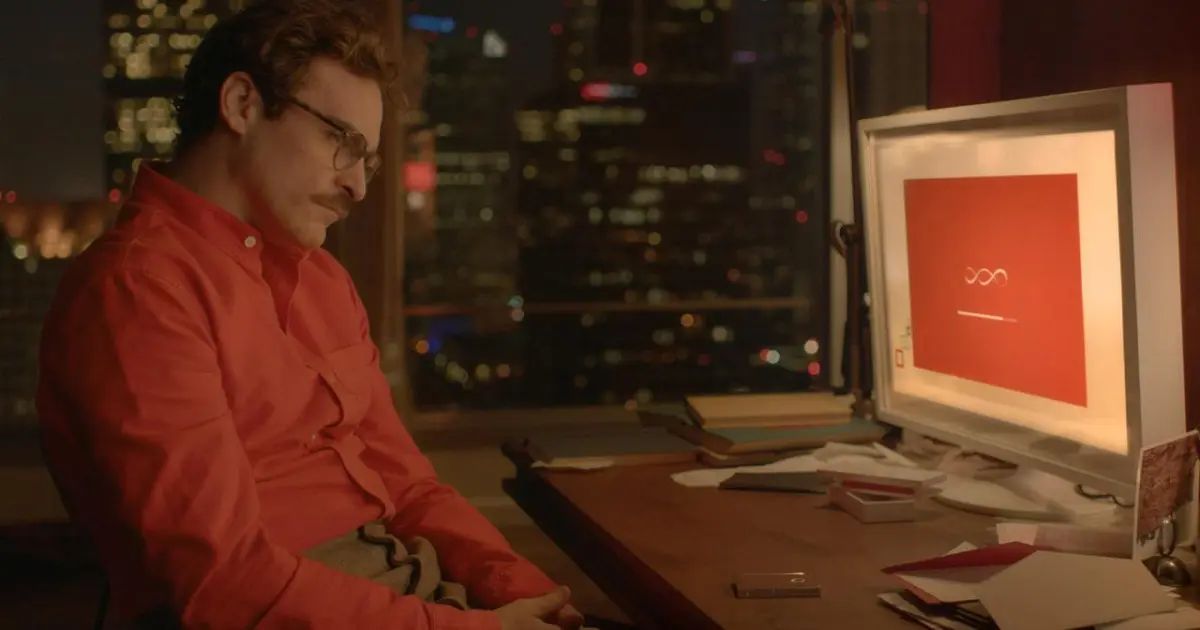 Her is considered the magnum opus of Spike's career thus far. His crowning achievement, earning him best original screenplay at the Oscars and best screenplay at the Golden Globes. The film stars Joaquin Phoenix as he falls in love with artificial intelligence voiced by Scarlett Johansson. Spike has been named a visionary for the film's ability to glimpse into what the future of human, AI relations may hold. As the technology is further developed, the story becomes only more relevant and should remain in the public consciousness for many generations to come.
Related: Joker 2: Reasons Why Lady Gaga Will Be the Perfect Harley Quinn