throughout Star Trek: PicardThree seasons running on Paramount+, a lot of them Star TrekThe Legacy cast has chosen to reprise their iconic roles in the latest installment of the sci-fi action series — well, except for one. Leading actor Chakotay Robert Beltran Someone recently told Twitter that they missed their chance to meet him Star Trek: Voyager lover on screen, Jerry Ryanwho portrays Seven of Nine, the former Borg drone, on the small screen.
Beltran portrays Chief Chakotay, who was the first major Aboriginal character in A.I Star Trek franchise, on UPN from 1995 to 2001. Running for 172 episodes, the series ran for seven seasons, with Beltran (as Captain Chakotay) appearing alongside Captain Janeway as its first officer. After his stint as a first officer in the USS VoyagerNext, the actor returns to reprise the role of Chakotay (and is promoted to Captain) in the first season of the Emmy Award-winning animated series. Star Trek: Miracle.
At the end of miracleIn the first season, Chakotay's story was not resolved, so Beltran is expected to return for the upcoming second season. Despite the actor's story in Season 1, Twitter user with the handle "@PaulHen89904042" expressed frustration that the character wasn't coming back for it. PicardSeason 3, "Censorship Call"Very disgustingand tagged Beltran for answers about his absence from Season 3. In response to @PaulHen89904042's tweet, Chakotay's rep told them that although Picard The producers offered him the role of Chakotay in the live-action series, but he turned it down.
"I was offered an episode (first 2 and then 1) of Picard, but I simply didn't like what they wrote for Chakotay, so I turned them down. I won't go into detail, but I have no animosity towards Picard's producers at all," Beltran Books. "ST Prodigy presents Chakotay. I'm excited about it."
Related: Jonathan Frakes talks about the homage to Jaws in the final episode of Star Trek: Picard
Robert Beltran Says "No" to Fascist Chakotay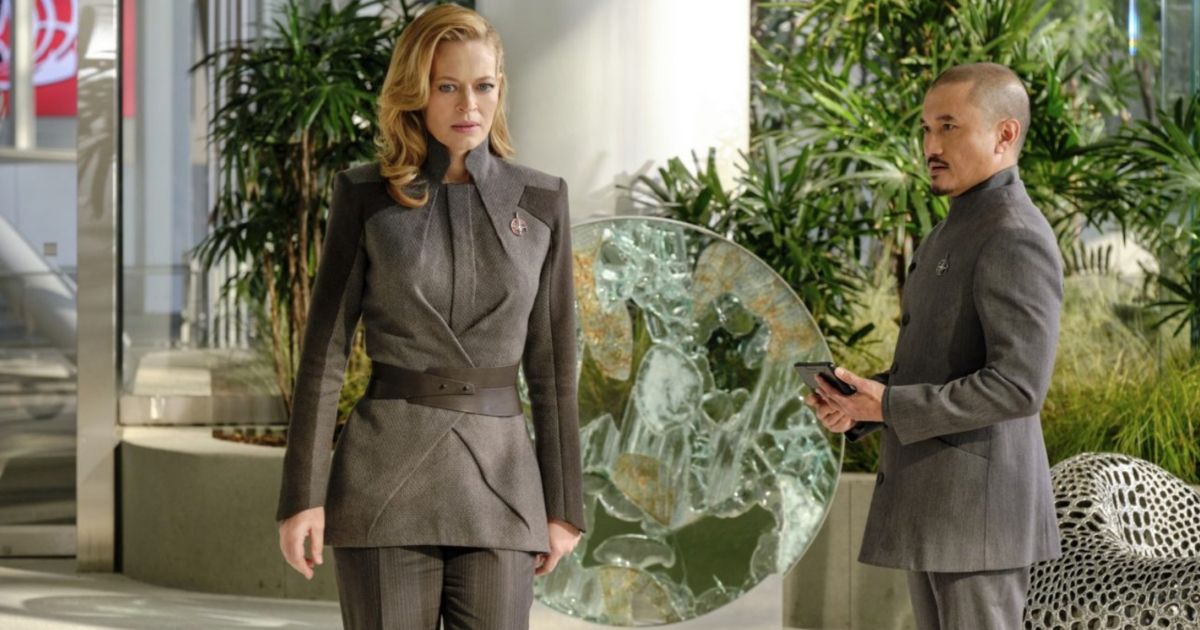 Since February, when the interaction between a Chakotay fan and a Beltran fan took place, Picard Executive producer for the third season and co-producer Terry Matalas confirmed that the series had offered a part of Beltran, but that it was not for the third season. Instead, "the role the team had in mind for him was in the second episode of Season 2, titled "Penance," co-written by Matalas," TrekMovie.com reported. In that episode, he performed by Jean-Luc Picard and La Sirena The crew is transported to an alternate timeline in the year 2400, where the Pluralist Federation has been replaced by Earth's Fascist Federation, and each hero finds themselves forced to walk in the villainous shoes of their alternate universe counterparts, including the Seven of Nine, which finds itself president of the Federation.
According to Matalas, Beltran, who was considered to play Seven's husband early on because, in the first draft of the "Penance" script, Chakotay was the husband of Chief Hansen and the first judge of the union, which, as in the episode version, was During his broadcast, he was the main antagonist of Picard and his co-stars in the episode. However, that didn't sit well with Beltran (as stated in his tweet), and he turned down the role. Matalas told TrekMovie.com that he thought it was a "great idea" because of Seven and Chakotay's relationship history in Voyagerbut we "didn't go far with it" because of Beltran.
Once Beltran declined, the Judge's role was rewritten as part of two episodes (the Judge also appeared in Episode 3, "Assimilation", where he was killed off). The role eventually went to John Briones, father Picard Season 1 and 2 actor Issa Briones.