Laughter has been called the best medicine for many years, all the way back to the Biblical Book of Proverbs in 17:22, which reads, "A joyful heart is good medicine." Through traumatic times, moments of despair, and overwhelming confusion, a good laugh might be the distraction people need. Furthermore, these periods of amusement can provide anything from much-needed solace to a necessary epiphany about the obstacles in their lives.
2023 continues to permeate the chaotic energy that rose to the surface in 2020. While people have coped using public discourse, difficult conversations in the community, or even complete isolation, the relief provided by comedycan either offer a vacation to escapist fantasies or combat the sources of discord head-on, with a jovial tone and hilarious dialogue.
For a genre as vast as comedy, 2023 offers audiences distinct movies, each with the potential to inspire, teach, or most importantly, to laugh. Release dates are listed by each film, or are left blank if the film hasn't set one at the time of publication.
20

The Haunted Mansion (July 28)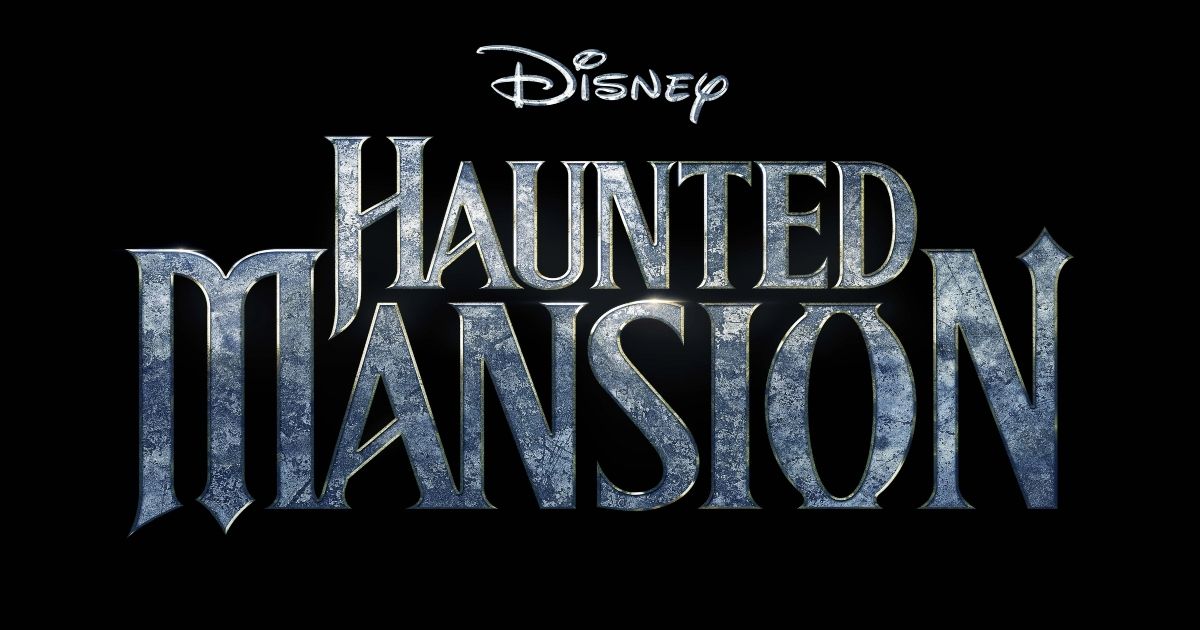 In the vein of their theme park attraction, Disney has announced the first adaptation of The Haunted Mansion since 2003. The original Eddie Murphy-led film followed a family's descent into the supernatural after moving into the titular mansion, accompanied by storylines surrounding jealousy, betrayal, and grief. Similar themes seem to appear in the new revival.
The 2023 iteration sees Gabbie (played by Rosario Dawson) and her son Travis (Chase W. Dillon) moving into the infamous manor, seeking a new life in New Orleans. After they realize that the manor is haunted, the family enlists the help of widowed paranormal expert Ben Matthias (LaKeith Stanfield), a priest (Owen Wilson), a psychic from the French Quarter (Tiffany Haddish), and a local historian (Danny DeVito).
With a familiar setting, hilarious hijinks, and a cast of talented actors, the film may very well win audiences over following its upcoming July release.
19

The Super Mario Bros. Movie (April 5)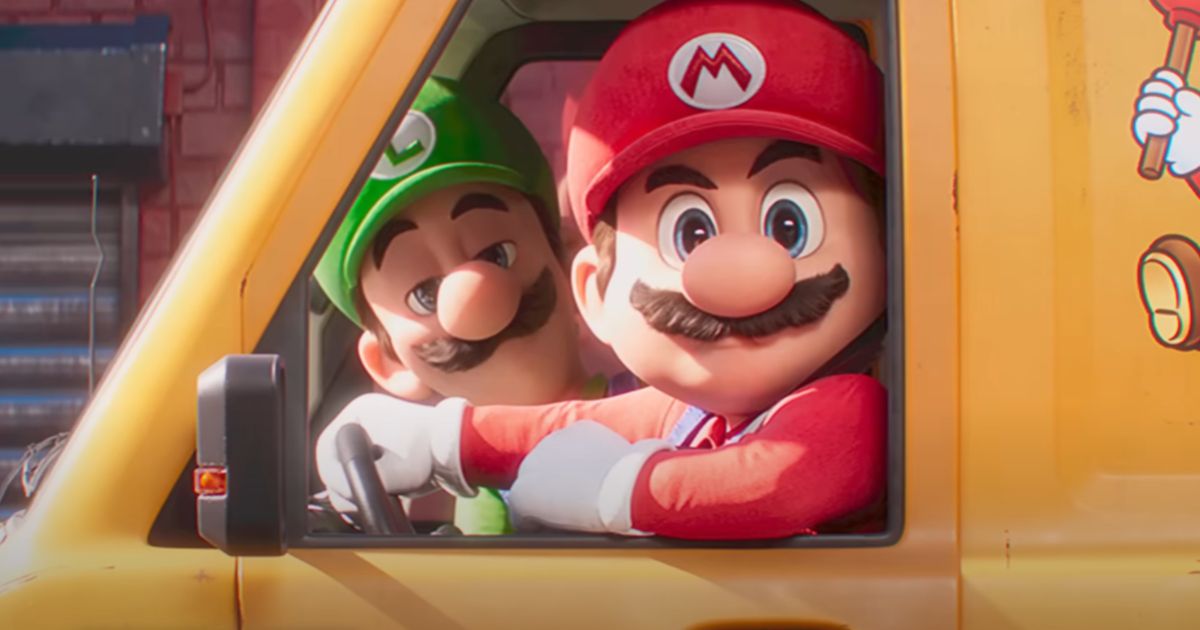 The Super Mario Bros franchise stands as one of the most iconic forms of media, fermenting itself in the homes of millions across the world. Beloved by a wide demographic, the announcement of the film was met with excitement and anxiety alike. Starring Chris Pratt as the titular character, the film follows the typical storyline introduced in the games, pitting him against the ever-so-invasive Bowser (Jack Black).
Joined by Anya Taylor-Joy and Charlie Day as Peach and Luigi respectively, the trio band together to save the Mushroom Kingdom. Capturing the lightheartedness of the game as well as expanding on existing lore, the Super Mario Bros film might very well be the beginning of a new film franchise, as creatives behind the scene suggest the release of more films depending on the success of the upcoming film, scheduled for an April release.
18

No Hard Feelings (June 23)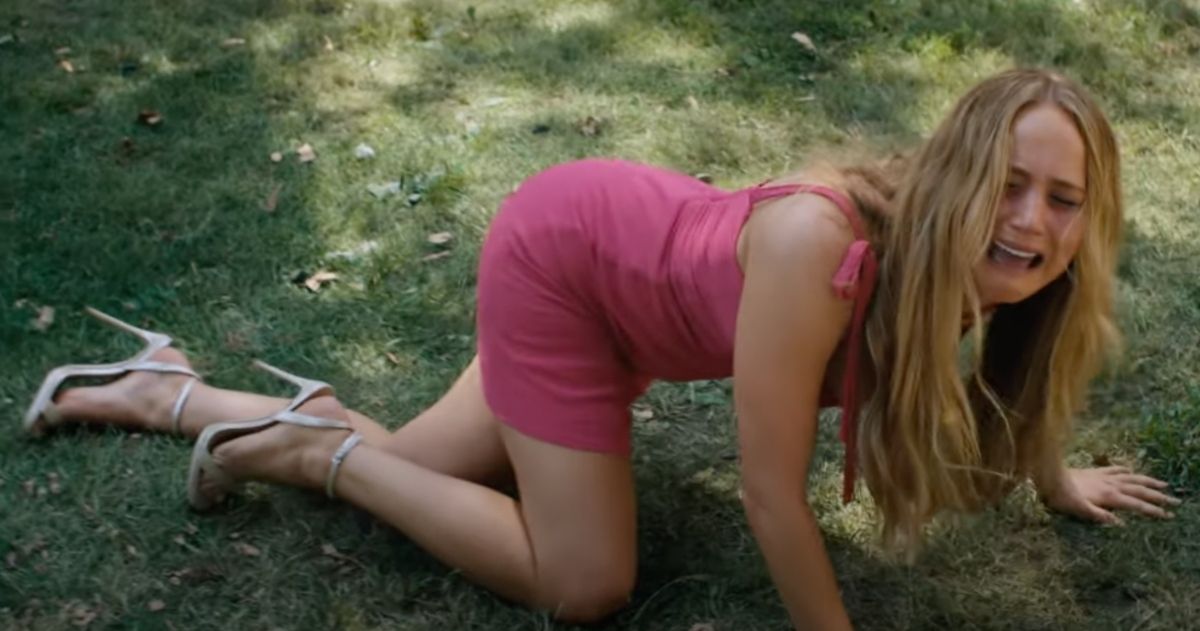 Following the release of Causeway, Jennifer Lawrence's Excellent Cadaver production company has announced the release of No Hard Feelings, an upcoming comedy-drama. Billed as an "R-rated comedy with heart," Lawrence's character is propositioned by a wealthy couple who set her up with their socially awkward son who is preparing to go to college. Following the release of the trailer, audiences come to learn about the events leading up to Maddie and David crossing paths.
Maddie is a recently-single, Uber driver who loses her car to no one other than her ex (Ebon Moss-Bachrach), who just so happens to work for the local towing company. In search of a new car and a job to pay for her rent, Maddie stumbles upon wealthy helicopter parents looking for a lady to help bring their sheltered son, David, out of his shell. Throughout the film, the pair have their share of ridiculously funny moments that reflect the hectic nature of adolescence and life.
Directed by Gene Stupnitsky (Bad Teacher, Good Boys), the film promises to be heartfelt in the most ridiculous yet entertaining manner possible. Described as a coming-of-age film, No Hard Feelings seemingly provide audiences with a story of a financially-vulnerable woman helping a boy come out of his shell before his first foray into adulthood.
17

The Blackening (June 16)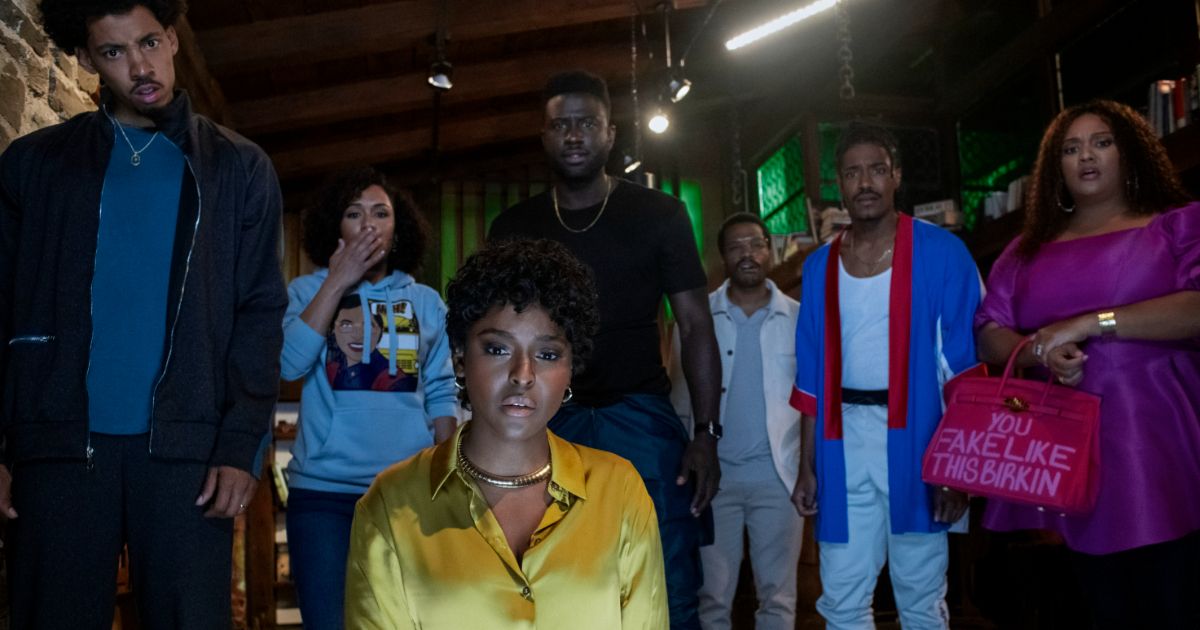 The Blackening follows a group of Black friends who find themselves targeted by a masked killer. While retreating to a cabin in the woods, the adults are informed that their survival is dependent on their blackness.
Related: Lionsgate Unveils Official Trailer for Horror Comedy The Blackening
Experimenting with obvious horror tropes surrounding seclusion and subverting existing racist tropes regarding the mortality of Black horror characters. The film seemingly teases a funny horror-comedy with an all-Black cast, reading back the very discriminatory actions and storylines that canonical Black characters in horror face with a witty and lighthearted demeanor.
16

Love Again (May 12)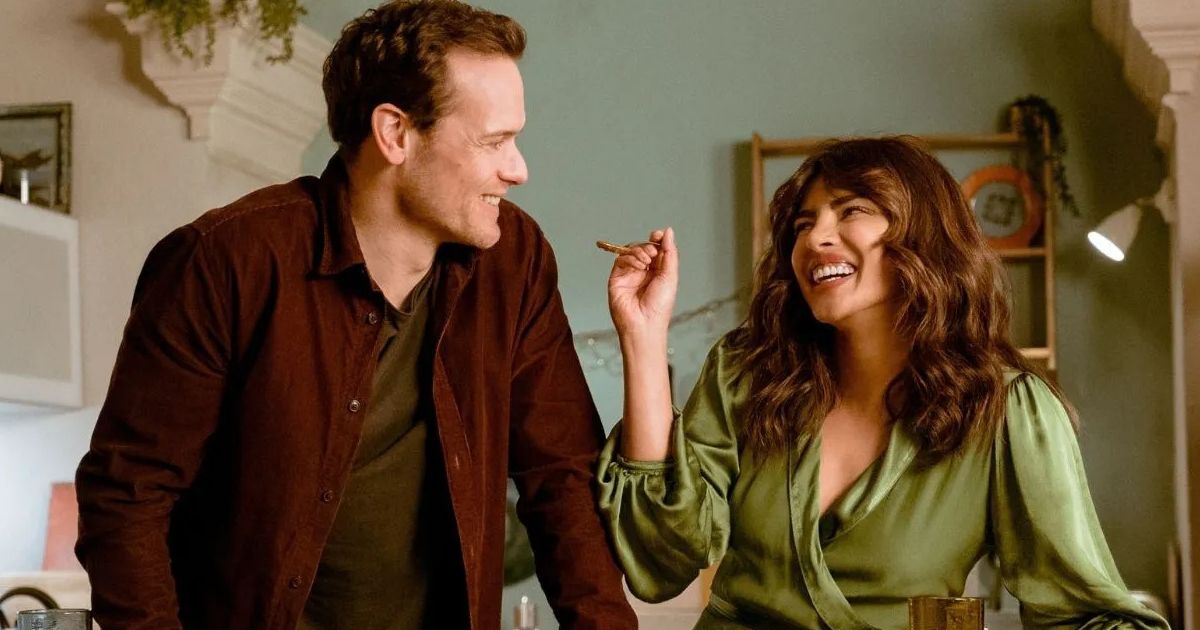 Priyanka Chopra-Jonas and Sam Heughan star in Love Again, a heartwarming rom-com following love after loss. Mira Ray portrayed Priyanka Chopra-Jonas, is introduced to audiences as a distraught, recently single woman. After the tragic loss of her fiancé, Mira resorts to a myriad of methods to help cope with her grief, namely, texting his phone number. What Mira fails to realize is that his number has already been swapped. In Actuality, she has been texting a well-to-do journalist Rob Burns.
When assigned to profile the legendary Celine Dion, Rob enlists the star-rated vocalist to help him find Mira, so the two could begin a budding romance. The film, expected to arrive in 2023, will be accompanied by a new song from Celine Dion. During an interview for the Just For Variety podcast, Sam Heughan revealed that he "believes that she's written a new song" for Love Again.
With a megastar, two convincing leads, and a captivating story, Love Again might very well be another hit for the rom-com genre.
15

Strays (June 9)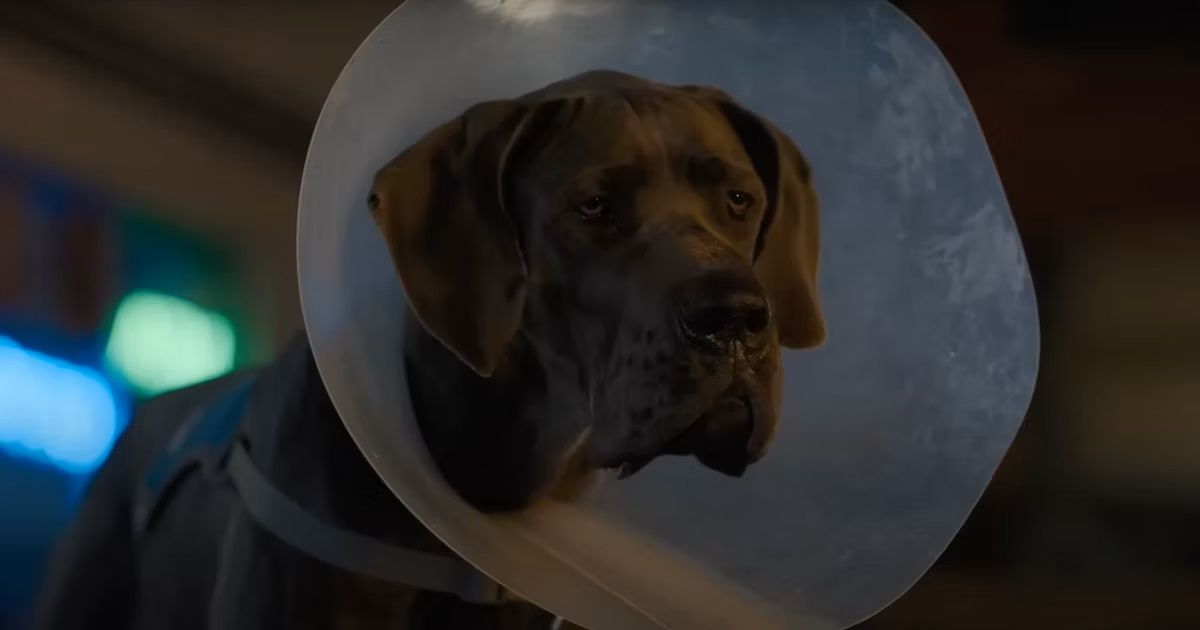 Will Ferrell, Jamie Foxx, and Will Forte star in the live-action comedy Strays. Directed by Josh Greenbaum, the film chronicles the aftermath of a brutal break-up between a dog and his partner. Doug (Forte) leaves the adorable Reggie (Ferrell) out to dry, and the latter teams up with fellow strays on the street to satisfy his thirst for revenge.
Accompanying Ferrell, Fox, and Forte, Randall Park and Isla Fisher join the cast as two stray dogs Maggie and Hunter, respectively. A co-production between Picturestart and Rabbit Hole Productions, the film is expected to be released in theaters on June 9, 2023.
14

Red, White, and Royal Blue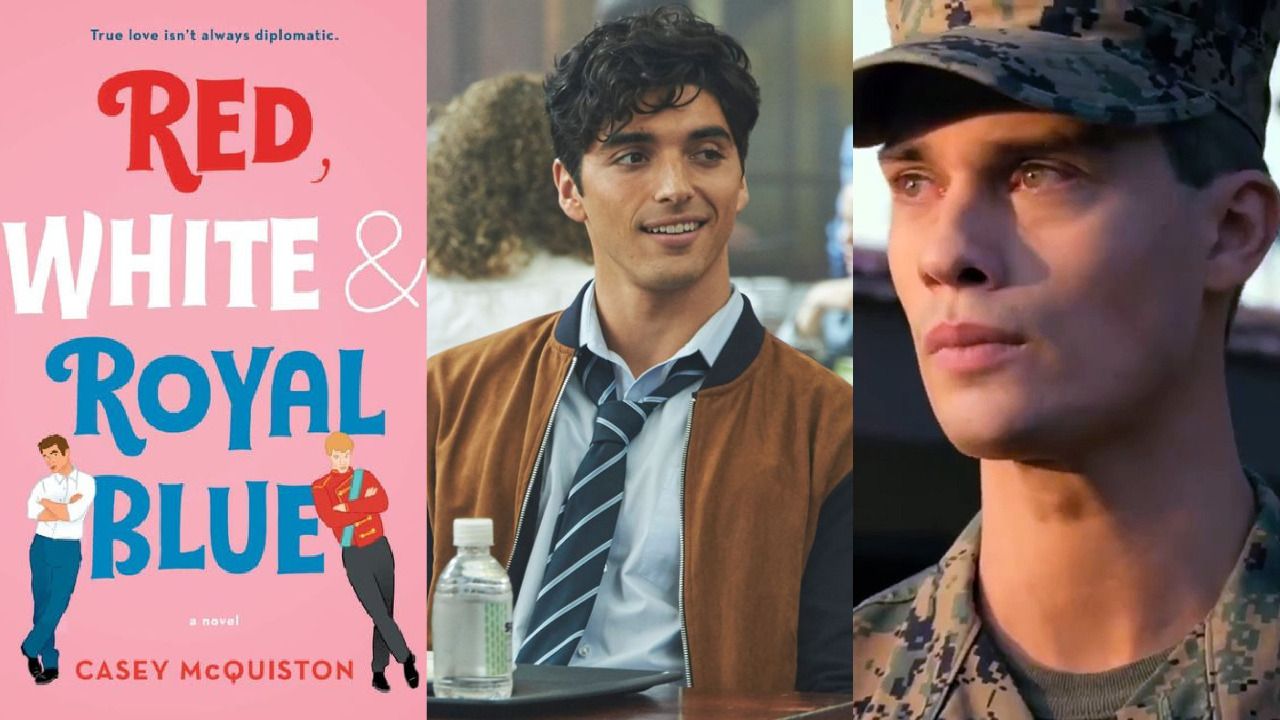 Red, White, and Royal Blue is another book-to-film adaptation. Published in 2019, the Casey McQuiston-penned novel follows Alex Claremont-Diaz, the First Son of the United States, and his growing attachment to Prince Henry of the United Kingdom. As the son of the first female president, Alex has already been exposed to the rampant misogyny, stress, and criticism that comes with the title. Following the announcement of her re-election campaign, an alarming incident occurs at a royal wedding and thus, Alex and Henry agree to befriend each other. Initially, it is to prevent tabloid backlash but soon, their relationship evolves from one created by a common goal to an alluring attraction to one another.
Related: Upcoming YA Series Based on a New Wave of Young Adult Novels
Much like the book, the film chronicles the romance between Alex and Henry in the context of a tumultuous political stage. Red, White, and Royal Blue's great cast includes Taylor Zakhar Perez and Nicholas Galitzine as Alex and Henry, respectively. Joined by Uma Thurman and produced by Berlanti Productions, the film is expected to be released sometime in 2023 through Prime Video.
13

Wildflower (March 17)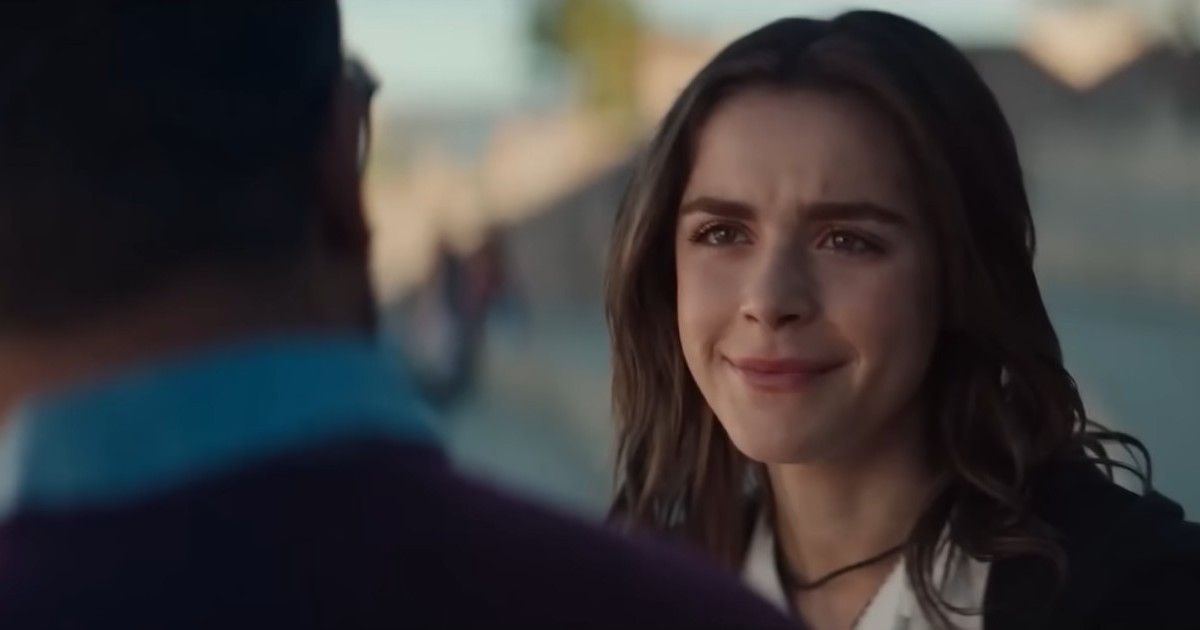 Wildflower finds Kiernan Shipka (The Chilling Adventures of Sabrina, The Legend Of Korra) starring as Bea in this coming-of-age comedy. Bea is the daughter of two neurodivergent parents and her life is chronicled from birth to graduation. Audiences see glimpses of her extended family, and her platonic and romantic relationships throughout the film, with Bea narrating in the background.
Bea struggles with an internal conflict, juggling her various responsibilities with her innate fear of leaving her parents to obtain a college degree. With the help of a high school counselor and her current boyfriend, Bea navigates the hectic period that is her senior year. The comedy highlights the complicated expressions of love most families experience. Underneath all the laughs is a heartfelt story exploring themes of love, independence, and community.
12

Theater Camp (July 14)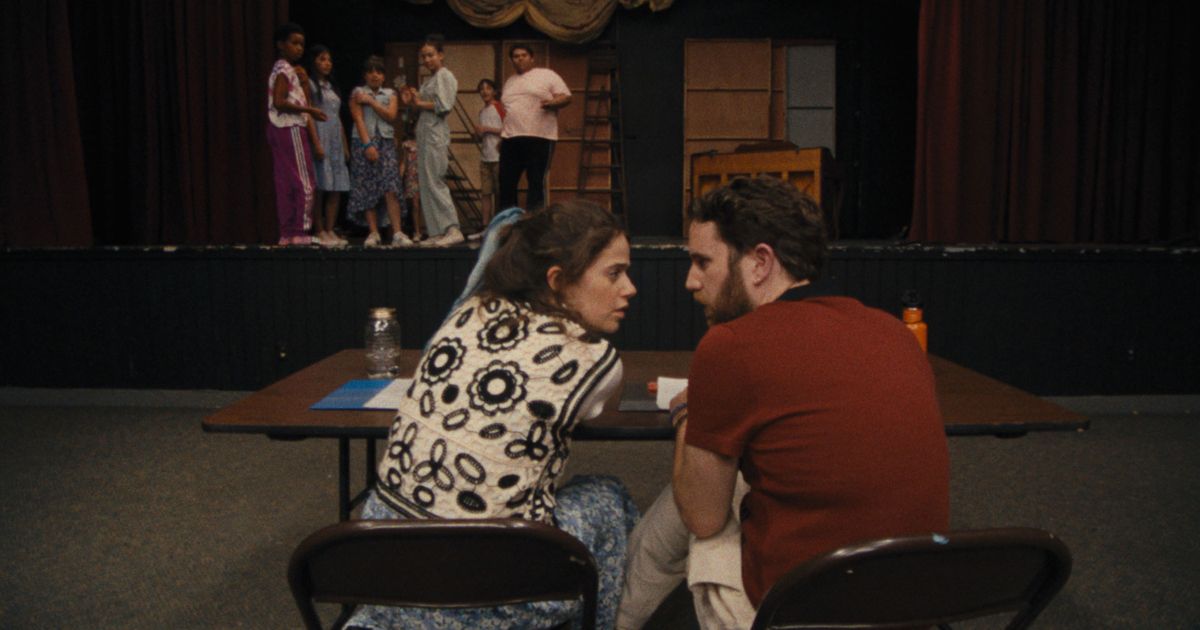 Theater Camp, the directorial debut of both Molly Gordon and Nick Lieberman, is an adaptation of the short film of the same name. Released in 2020, the short film documents a strenuous summer after a tragic mishap. After Joan (Amy Sedaris), founder of the theater camp, slips into a coma, her brother Troy (Jimmy Tatro) steps in following her hospitalization. Billed as a "crypto-bro," Troy's lack of expertise leads him to Amos (Ben Platt) and Rebecca-Diane (Molly Gordon).
In hopes of securing a successful opening night, the three of them collaborate with unique and intriguing teachers and staff. The film is a seemingly nonsensical but heartfelt look behind the curtains. Due for a July 14, 2023, release date, Theater Camp boasts a strong ensemble cast including Ayo Edebiri, Nathan Lee Graham, Noah Galvin, Caroline Aaron, and Alan Kim. The hysterical comedy will surely impress and entertain audiences with its witty humor and a huge heart.
11

Wonka (Dec. 15)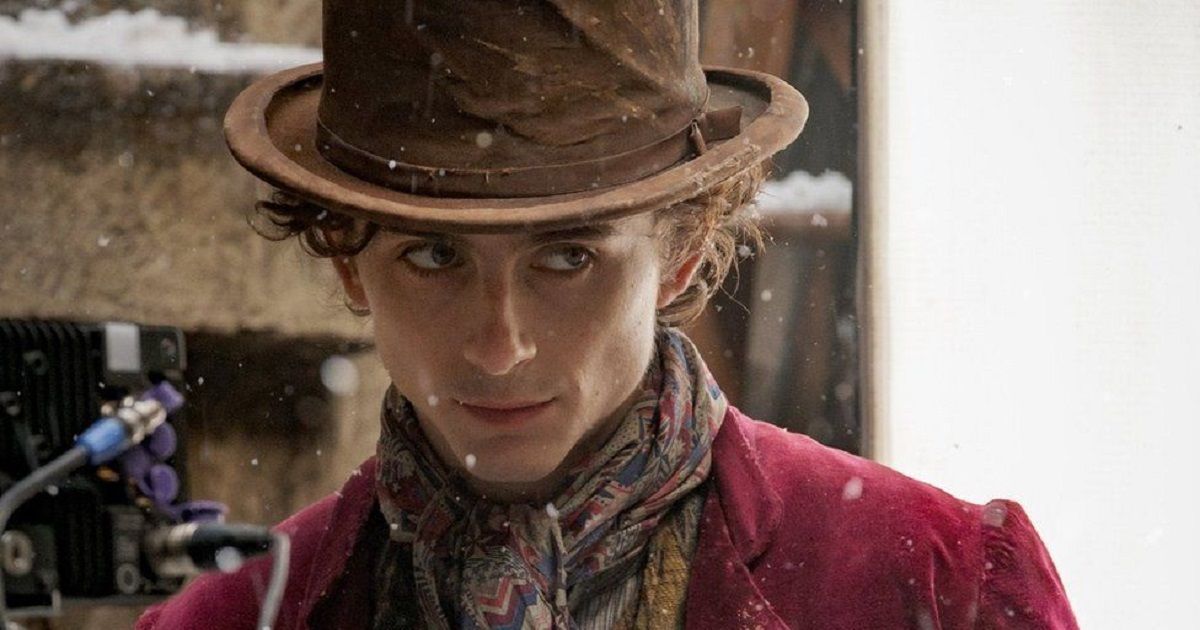 The literary works of Roald Dahl continue to be cherished to this day. Dahl's fantastical depiction of childhood includes the light innocent and harsh reality, combined to create a compelling story that reflects the real world. Stories such as Charlie and The Chocolate Factory best exemplify Dahl's intentions to create whimsical worlds with layers of darkness, combining humor and drama.
The 2023 revival, entitled Wonka, was teased in 2016, with Timothée Chalamet being selected for the titular role in 2021. Keegan Michael Key, Olivia Colman, as well as Rowan Atkinson, and Natasha Rothwell, have all been tapped for the upcoming film.
Related: Timothée Chalamet's Popularity, Explained
The film acts as a prequel, chronicling the life of the young Willy Wonka before becoming the eccentric king of chocolate. While previous iterations contextualized him from little Charlie's point of view, this film lends Wonka a voice of his own. With a strong cast and a cherished story, the possibilities for this film are endless, hopefully providing audiences with an intriguing look inside the man under the iconic hat.
10

Paint (April 7)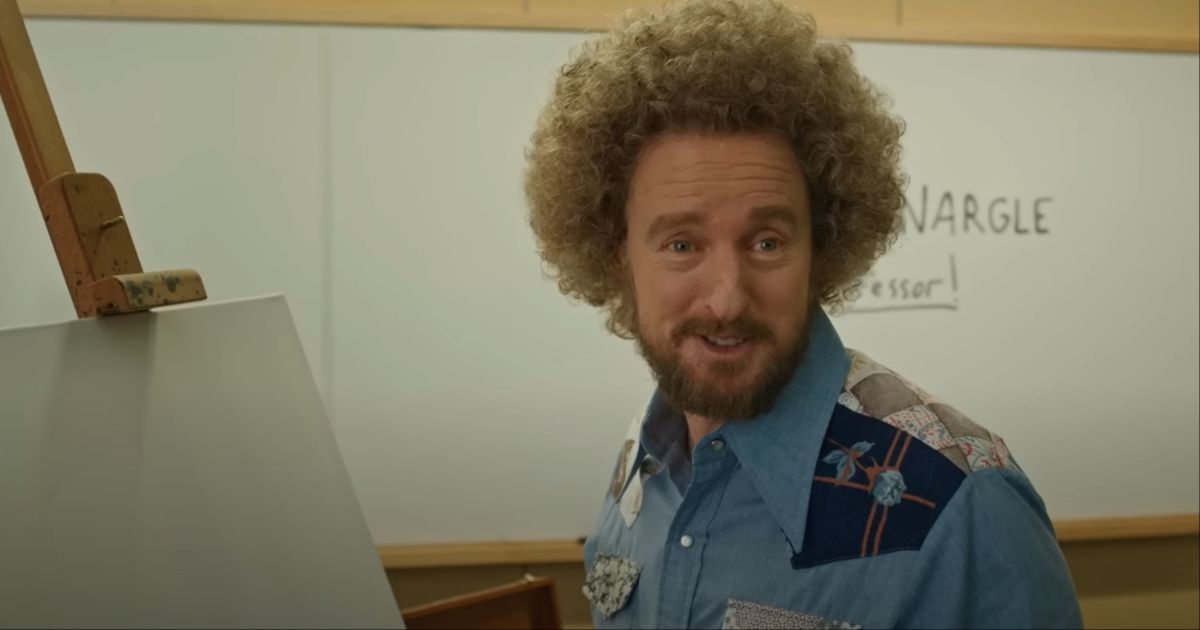 Largely inspired by beloved artist Bob Ross, Paint sees Owen Wilson in a comedy following a seasoned artist's apprehension towards the arrival of younger talent. Carl Nargle, the protagonist, is introduced as a famous artist, synonymous with Vermont's art scene. Cherished as the best painter in the state, Nargle has amassed a large fan base, respect from critics and consumers alike, and key signifiers like his hairstyle and his unique van.
After a rising artist named Ambrosia gains substantial traction, Carl must confront difficult questions that fame has allowed him to evade for so long. From the minds of IFC Films and Brit McAdams, Paint is a comical look into themes of self-image, commodification of art, and generational gaps through a deeply specific yet familiar lens.
9

Scrapper (Aug. 25)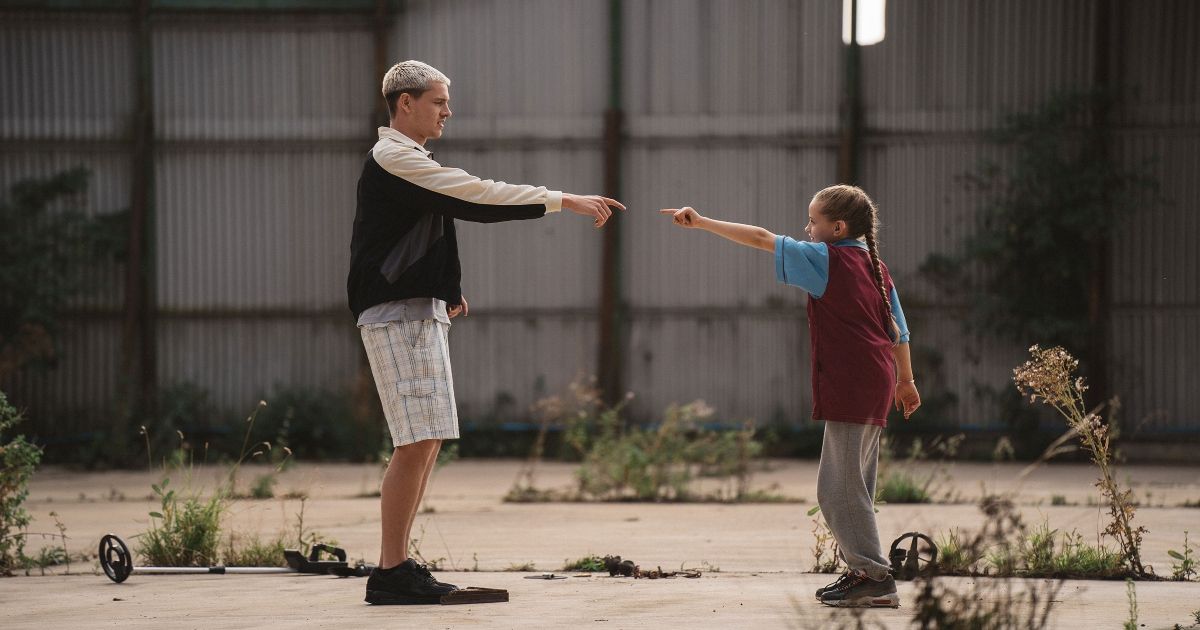 Lola Campbell, Harris Dickinson, and Alin Uzun star in what many have called a fresh take on the British working-class cinema subgenre in Scrapper. After the passing of her mother Olivia, Georgie (Campbell) maintains her livelihood through operations she conducts with her best friend Ali (Uzun). From stealing bikes to conjuring up an imaginary uncle, Georgie manages to evade social workers while also making a steady income.
However, her day-to-day schedule comes to a screeching halt when her father, Jason (Dickinson), returns and decides to take the mantle of a responsible parent. His absence, mediocre cooking skills, and messiness are all indicators to both Georgie and the audience that things may have been better off when she was alone. Scrapper is more than one form of media. Through an amalgamation of genres and themes, Scrapper will surely find its way into the hearts of its viewers.
8

Beau Is Afraid (April 21)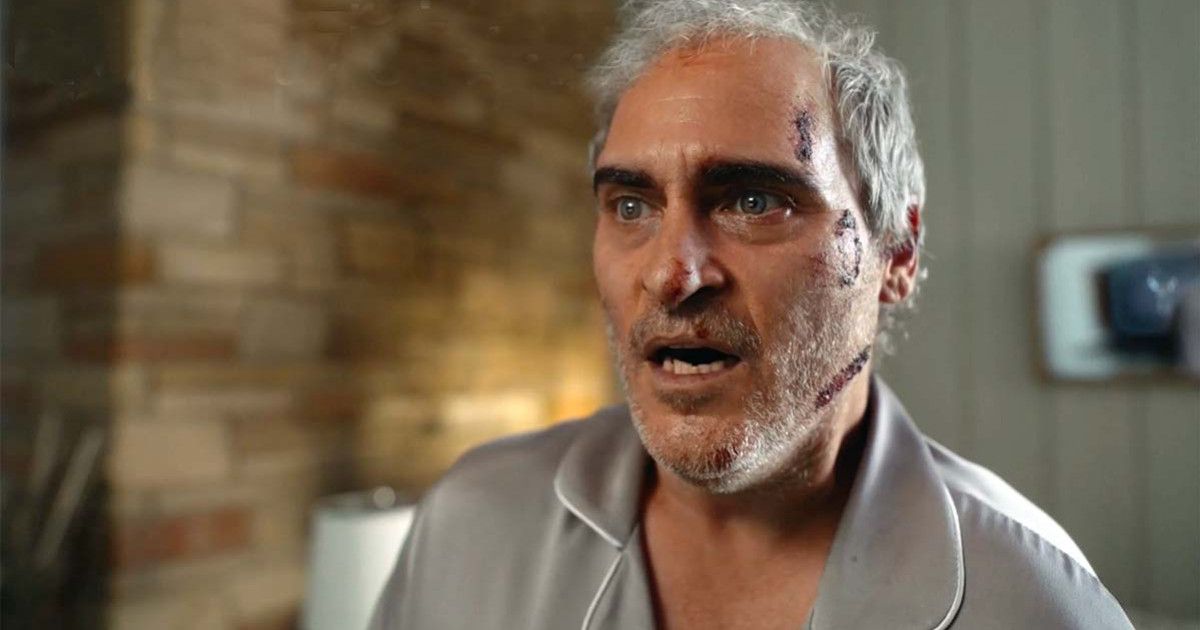 Joaquin Phoenix returns to the big screen with the Ari Aster-directed Beau Is Afraid. Billed as a "surrealist comedy," the film follows Beau, a man with anxiety, who ventures back home following the passing of his mother. During his travels, he comes across supernatural threats along the way. The film comes several years after the release of Aster's acclaimed masterpiece Midsommar. Unlike his former films, Beau Is Afraid is the first film to be written, produced, and directed all by Aster himself, and seems to deviate a bit from his previous films.
Joined by Patti LuPone, Nathan Lane, Amy Ryan, and Michael Gandolfini, Beau Is Afraid is building up to be amorbidly amusing exploration of grief, the idea of what makes a home, and examines familial dynamics across decades. The film is expected to arrive on April 21, 2023, via A24.
7

Joy Ride (June 23)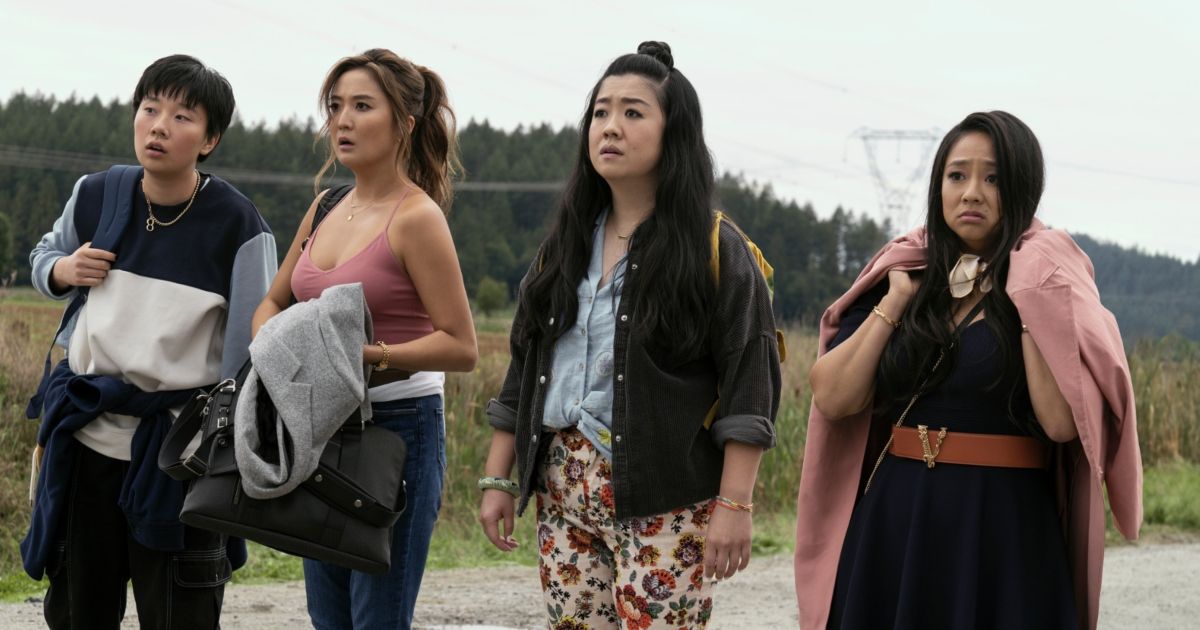 In her directorial debut, Adele Lim introduces four distinct but close-knit characters in an "unapologetic, in-your-face" adventure comedy. Joy Ride follows four Asian women who embark on a journey full of bonding, giggles, and wonder. The main cast includes Sabrina Wu (Doogie Kameāloha, M.D.), Ashley Park (Emily in Paris), Sherry Cola (Good Trouble, Turning Red), and Stephanie Hsu (Everything, Everywhere, All At Once).
Audrey (Park) is in the middle of a business trip when an unexpected revelation prompts her to pause everything and regroup. With her livelihood contingent on the discovery of her mother, Audrey enlists the help of her friend Kat (Hsu), Lolo (Cola), and Deadeye (Wu). The funny foursome experience is guaranteed to bring mess, fun, and heart. The film is expected to be released on June 23, 2023, through Lionsgate.
6

You Hurt My Feelings (May 26)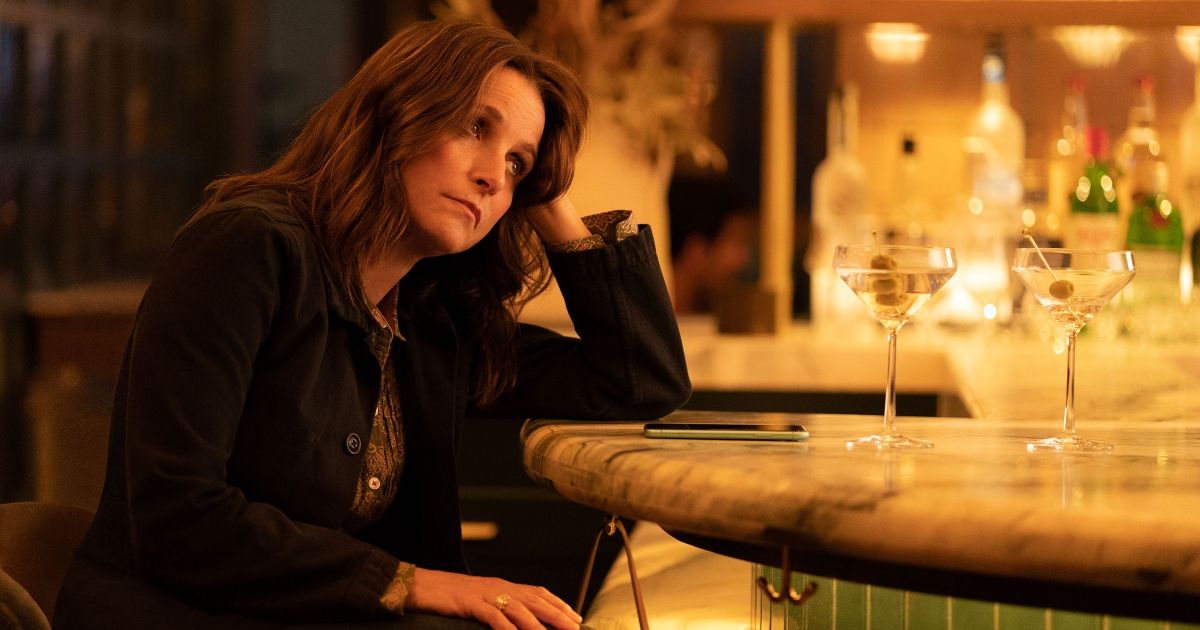 Relationships crumble due to many different attributes, behaviors, and events. In You Hurt My Feelings, Julia Louis-Dreyfus and Tobias Menzies star as Beth and Don, a couple with professional careers in writing and therapy respectively. After hearing her husband's true feelings about her latest release, Beth reexamines her entire marriage.
Alongside Louis-Dreyfus and Menzies, Michaela Watkins portrays Sarah, Beth's sister who comes to the rescue. In consoling her sister, however, Sarah questions her relationship with Mark, a struggling actor, portrayed byArian Moayed. The lively Sundance dramedy with a charming cast is scheduled for a May 26, 203 release, distributed through A24.
5

They Cloned Tyrone (July 21)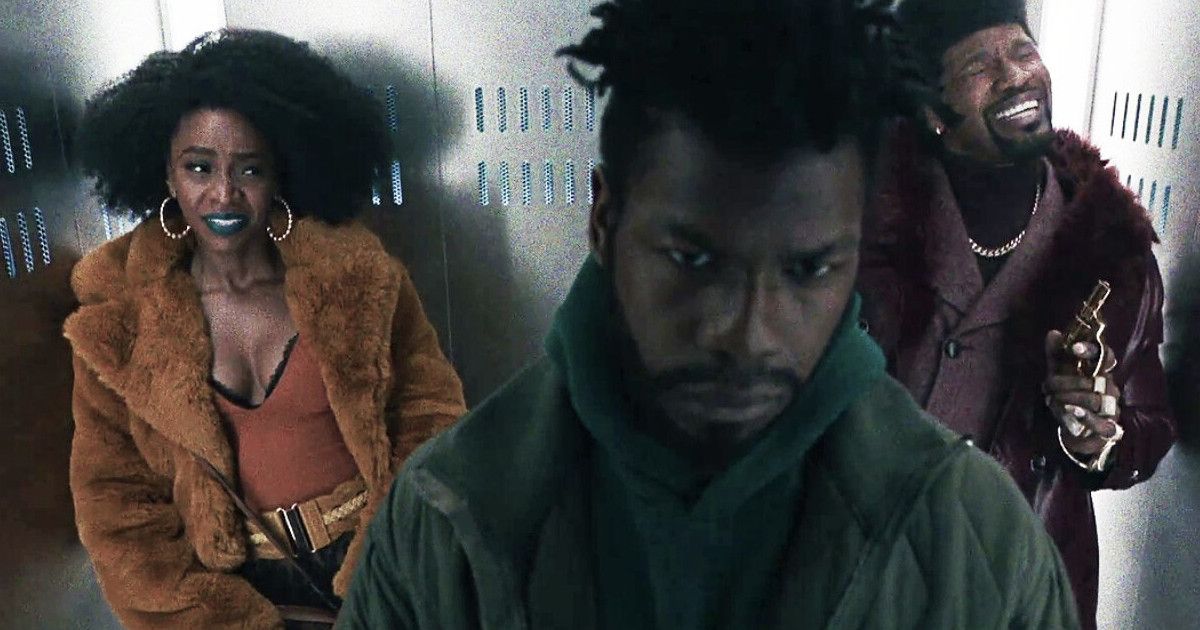 They Cloned Tyrone is a science-fiction comedy starring John Boyega (Star Wars), Teyonah Parris (WandaVision), and Jamie Foxx. The premise takes the pervasiveness of government conspiracy theories and turns them into an intriguing yet amusing tale. The film follows the trio reeling with the aftermath of their bizarre discovery. Their every move has been had been recorded and wiretapped. With no other choice but to do on the defensive, the three protagonists embark on a dangerous mission to undercover the truth that is hidden in the reclusive lab
Deep conspiracy theories have been a pervasive norm in media for decades. Whether it be the countless theories about extraterrestrial encounters, secret societies, or fringe theories with a foundation in bigotry, the constant search for a deeper understanding of the world has remained inescapable. They Cloned Tyrone has the potential to bring lightheartedness to a topic plagued with horrific imaginations of the world. The film is due for a July 21, 2023 release on Netflix.
4

The Pod Generation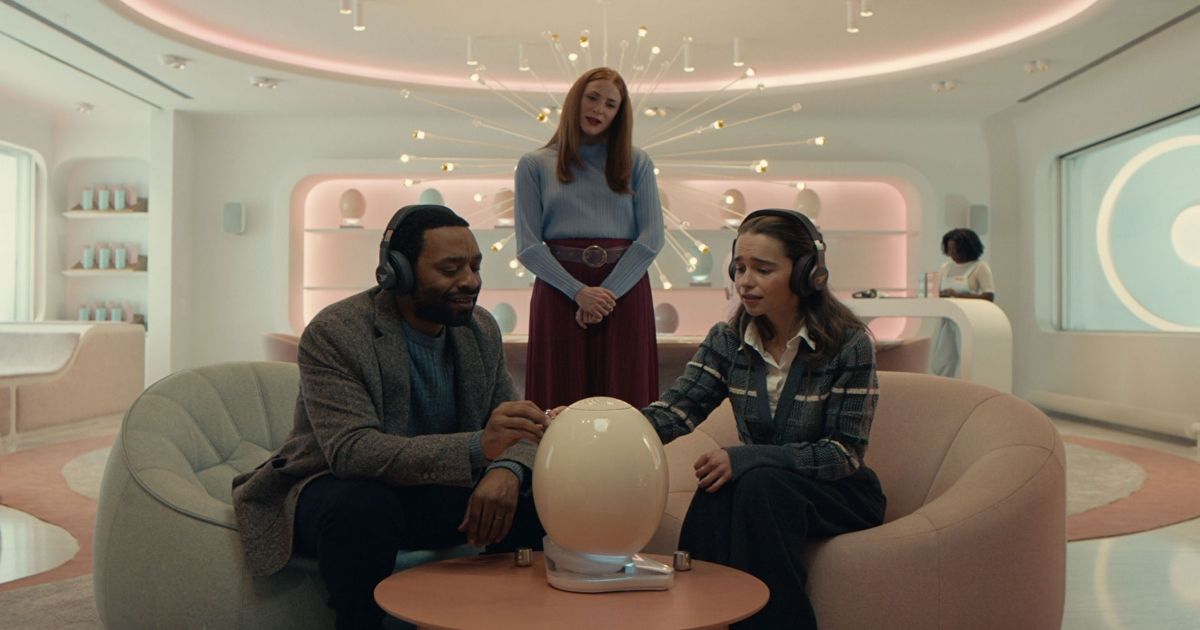 Sophia Barthes, widely recognized for Cold Souls and Madame Bovary, returns with a science-fiction rom-com entitled The Pod Generation. Set in a near-future New York City, the film focuses on Rachel and Alvy Novy, a couple with aspirations of parenthood. Through the tech giant "Pegazus," the two hope to begin a family.
Starring Emilia Clarke and Chiwetel Ejiofor, the couple's personal decisions are documented in the context of a growing shift away from nature. The world Rachel and Alvy live in is heavily dependent on technology, with meals reportedly being printed off of 3D printers and university posts being threatened due to artificial intelligence's omnipresence in everyday life. Aside from hilarious moments, the film will undoubtedly inspire discourse among its audiences about the role technology has in human development.
The film is expected to be released to theaters sometime this year following its premiere at Sundance on January 19, 2023.
3

Fremont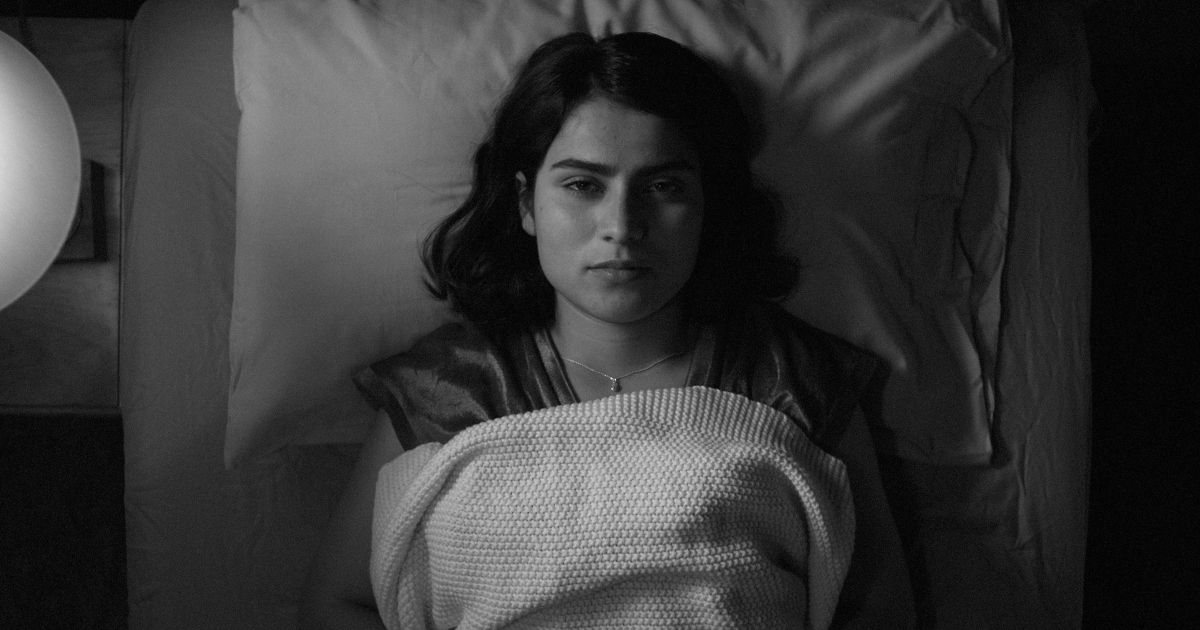 In collaboration with Carolina Cavalli, decorated director Babak Jalali released his fourth feature film, Fremont, at Sundance. Expected for a 2023 release, the film follows Anaita Wali Zada as Donya. A young Afghan woman and former translator for the US Army, Donya relocates to Fremont, California, and soon takes up a job writing fortunes for a San Francisco-based fortune cookie company.
The film, initially premiering at Sundance on January 20, 2023, has been described as a black-and-white dramedy that masterfully combines dry, deadpan humor with an earnest exploration of serious issues such as survivor's guilt, immigration, insomnia, and isolation.
Related: Fremont Review: An Exquisite Meditation on the Sometimes-Difficult Process of Moving Forward
Zada, alongside Gregg Turkington and Jeremy Allen White, provide audiences with a beautiful story that brings a comforting lightness to audiences without shying away from dark, morose experiences.
2

Bottoms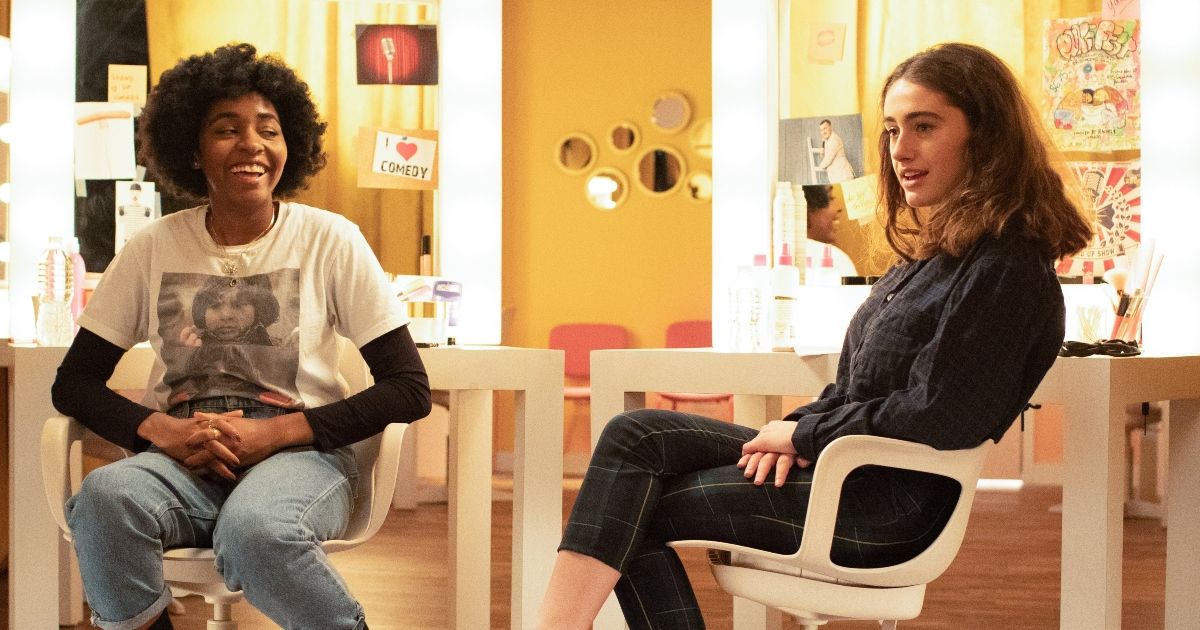 The fantastic Rachel Sennott joins 2023's shining star and accomplished comedian, Ayo Edebiri, in Bottoms a comedy that follows two queer, high school girls that create a fight club intending to finally get the chance to hook up before graduation.
The film sees Sennott reunite with director Emma Seligman, director of Shiva Baby. While explaining the inspiration behind the film, Seligman expressed a desire to make media for "teen queer girls." Similarly, Sennott desired a film that followed "really sh*tty female characters" whose despicable actions mirror that of the many male protagonists seen in a lot of "raunchy comedies" released in the past. The pair "met in the middle" and thus, the undoubtedly entertaining Bottoms was brought to life.
Alongside Sennott and Edebiri, Marshawn Lynch, Kaia Gerber, and Dagmara Domińczyk also star in the high school comedy. Bottoms will be initially presented on March 11, 2023, at SXSW before a wide release sometime later in 2023.
1

Barbie (July 21)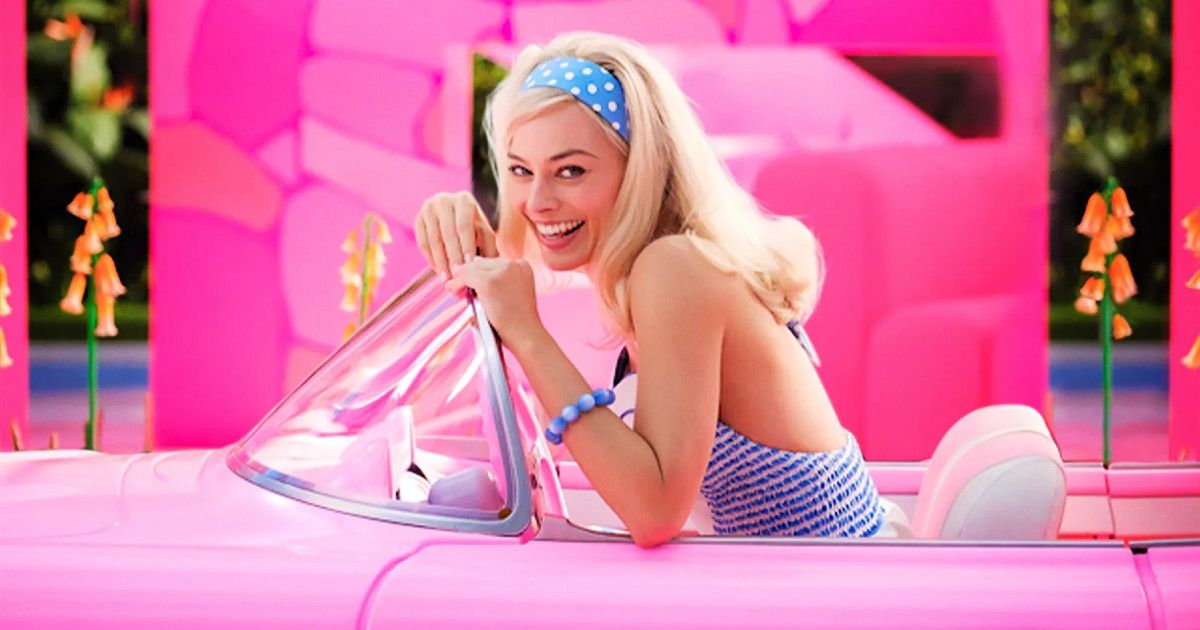 From the brainchild of the incomparable Greta Gerwig comes Barbie. The star-studded cast includes present-day icons, stars, and titans from every corner of the film industry. The film follows Margot Robbie as the titular doll who embarks on a journey to true happiness. The film also features Ryan Gosling and Will Ferrell as Ken and the CEO of Mattel, respectively.
The Barbie doll, released by Mattel in 1959, has been ingrained in the international cultural psyche for decades. Beginning as an American phenomenon, the blonde doll that can do it all has been one of the most influential markers for American femininity since her introduction to young consumers. Since then, the look of Barbie has evolved, to varying degrees.
Part of the reason behind Barbie's long-lasting popularity is due to her malleability. She satisfies traditional Western gender roles and Eurocentric beauty standards in one breath. In another, she has recently been adopted as a feminist symbol, especially as society approached the 21st century. The discourse surrounding the iconic doll has found its way into the screenplay for the film. In the fictional Barbieland, there are multiple Barbies, displaying the wide range of body types, identities, and orientations found in the real world.
Tapping comedies contemporary cultural heroes such as Issa Rae, Sex Education's Ncuti Gatwa and Emma Mackey, and Hari Nef, the film subtly teases its intentions by hiring a cast who strongly balances comedy with controversy, touching on important issues that audiences might be looking to escape from. Barbie is expected to arrive on July 21, 2023, through Warner Bros. Pictures.