Jonah Hill has been one of the most famous voices in comedic film for almost two decades now. Getting his start in a supporting role in the David O. Russell film I Heart Huckabees, his career quickly took off once he landed in the sphere of comedy heavyweights like Judd Apatow and Seth Rogen. What finally launched his career into the stratosphere would be his starring role in 2007's Superbad, alongside numerous roles in films like The Wolf of Wall Street and Moneyball (both of which garnered him an Oscar nomination). Suffice to say, HIll is one of those actors that we all know and love — in both his dramatic roles and his comedic ones.
What might surprise you, however, is what roles of his garnered him the most overall praise. With a career as varied as his, Hill might have some unexpected zingers in his filmography that you might not know about or just forgot he was in. 40 roles and counting make for a storied and wildly varied career, but Hill has made a habit of being one of the best parts of any movie that he takes on. Regardless, Rotten Tomatoes has compiled the reviews of each of his films into scores that we can use to deduce the best movies of Hill's career. So, without further ado, these are Jonah Hill's 15 highest-rated films on Rotten Tomatoes.
17
Forgetting Sarah Marshall — 83%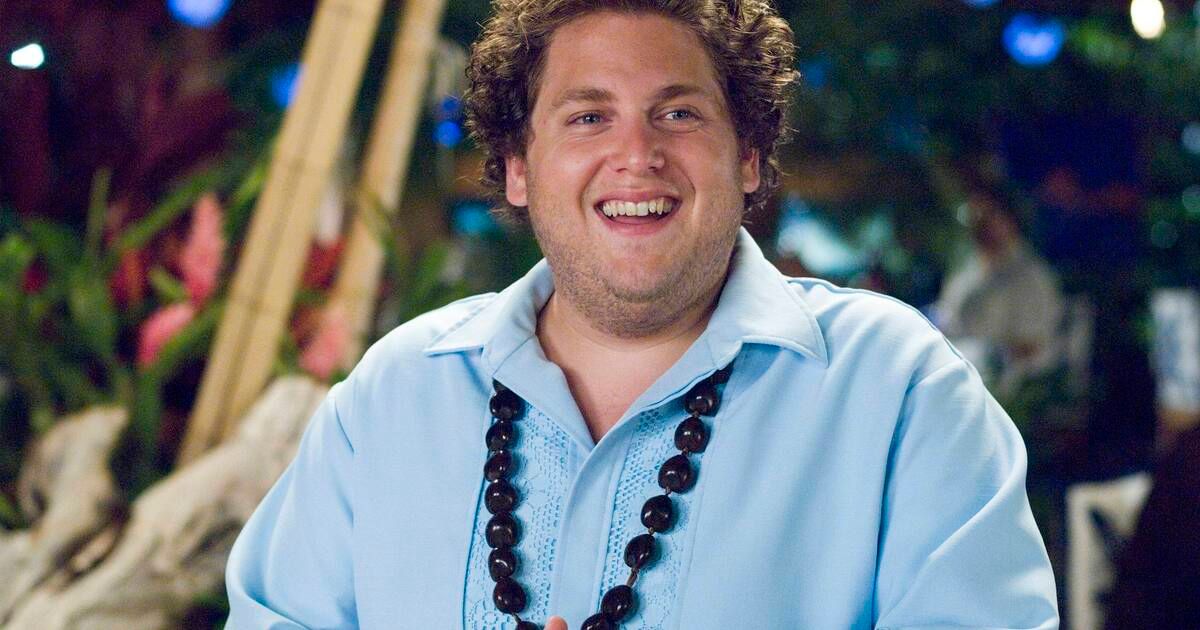 Coming in at the number 15 slot is another role for Hill that is little more than a bit part. He pops into a scene or two as a waiter in Forgetting Sarah Marshall as a (assumed) favor to his personal friends who were making the film: actor/writer Jason Segel and producer Judd Apatow. While Forgetting Sarah Marshall might be one of the best rom-coms of the 2000s, Hill's contributions to the film are minimal, if even noticeable.
What can be said for Hill at this point is that his name matters, as he's coming off of the hype of Superbad as he's appearing in this film, continuing the streak of all the Apatow regulars appearing in each other's movies. Forgetting Sarah Marshall is a fantastic film, but it's much more of Segel's movie than it would ever be Hill's.
Related: Best Jonah Hill Movies, Ranked
16
This is The End — 83%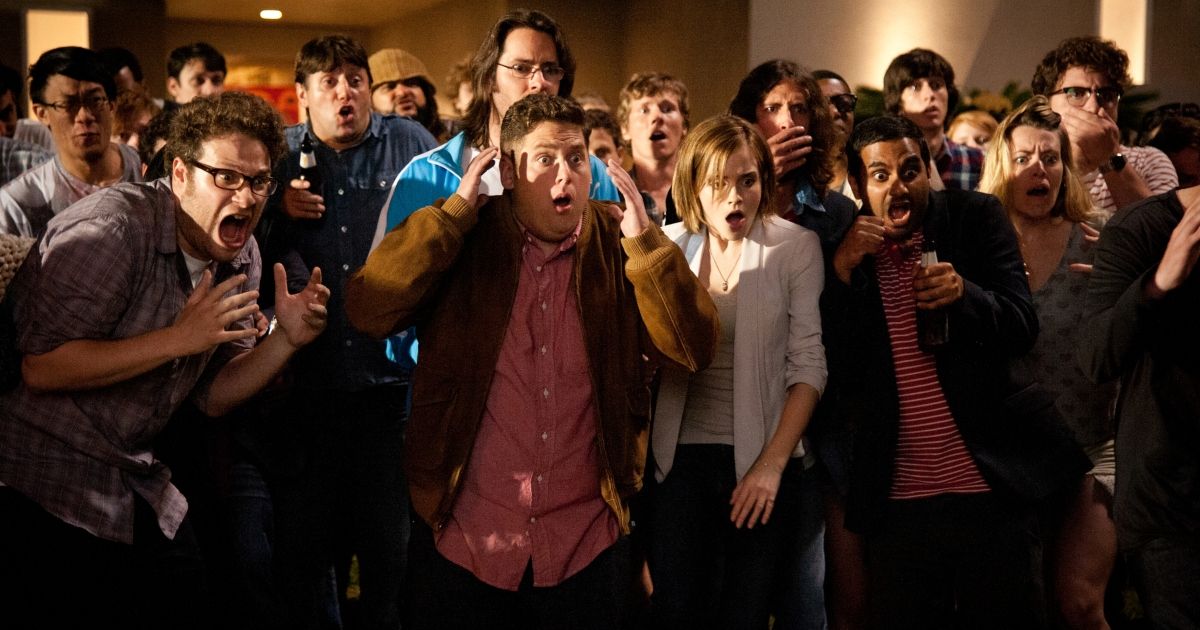 Potentially one of the most off-the-wall and absurd concepts for a studio comedy to ever actually get made, This is the End is a whole lot more than just another Hill-starring vehicle. This Is the End stars pretty much every notable comedic actor of the 2010s in one singular film, with cameos from some incredibly famous people like Rihanna, the Backstreet Boys, Emma Watson, and many more. The basic premise of the film is that Jay Baruchel (playing a version of himself, as everyone in the film is) goes to visit Seth Rogen in L.A for a weekend and goes to a party at James Franco's house. While there, the biblical Rapture takes place, leaving Baruchel, Rogen, Franco, Hill, Danny McBride, and Craig Robinson to survive in the apocalypse at Franco's house.
As far as this list is concerned, This Is the End is one of the most iconic comedies of the 2010s and Hill is given a hilarious role to fulfill: playing an aloof version of himself that eventually ends up getting possessed by the Devil, terrorizing his friends and launching a new phase of the end of the world. In short, any list covering Hill's career wouldn't be complete without This Is the End.
15
22 Jump Street — 84%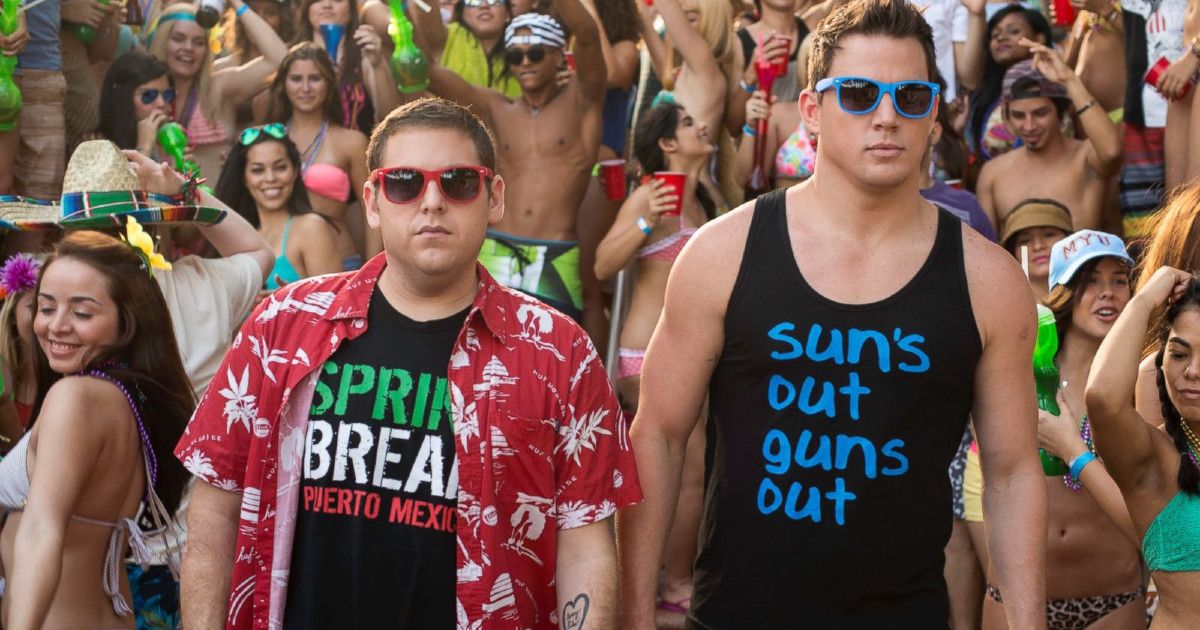 22 Jump Street follows its predecessor in more ways than one, earning just one point lower on Rotten Tomatoes and getting its spot on this list. Picking up where the last one left off and taking our protagonists from the halls of a high school to the parties and debauchery of college, 22 Jump Street was about as good as a sequel could ever be.
Both Hill and Channing Tatum return to their roles with exceptional ability, while some of the supporting cast from the first return to spectacular effect as well. 22 Jump Street continued Hill's ascent to a new level of superstardom, although his comedic career would slow down almost immediately after starring in this film. Regardless, 22 Jump Street has more than earned its spot on this list by being an important marker in Hill's career.
14
21 Jump Street — 85%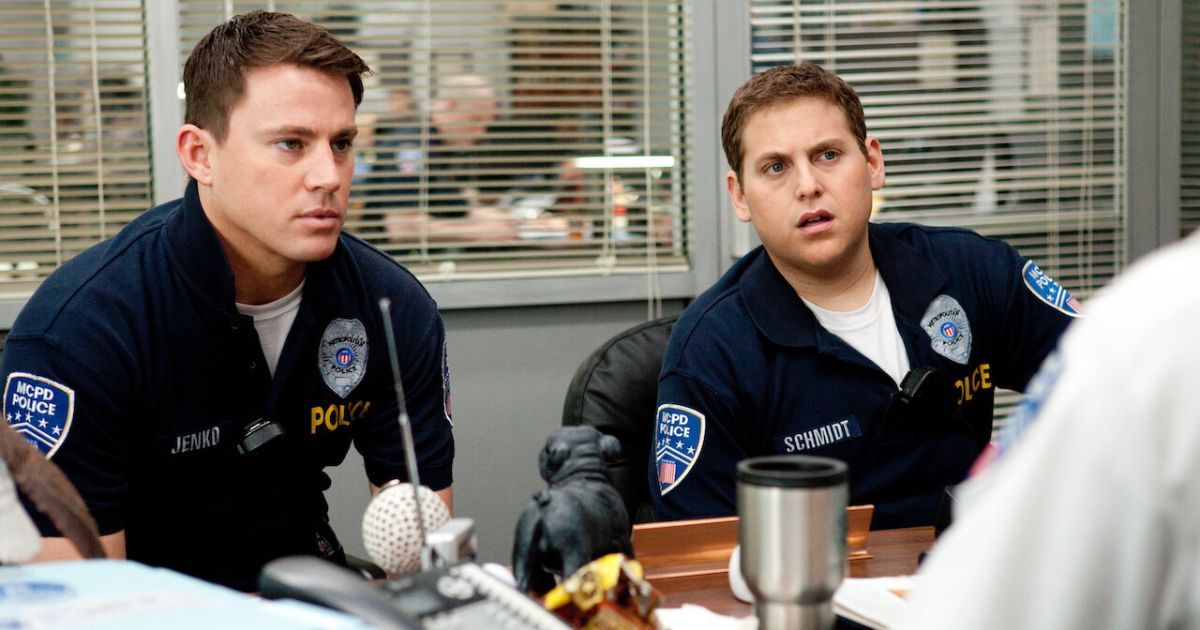 Probably Hill's other iconic role, 21 Jump Street solidified Hill and Tatum as absolute forces to be reckoned with. This reboot/reimagining of the 80s cop sitcom of the same name had a lot of baggage going into production, but the lead actors and writers/directors Phil Lord and Chris Miller were able to make something that exceeded expectations and launched the careers of all involved to another level. Tatum and Hill play sluggish, unremarkable recruits in the police force who are given a special, undercover assignment to take down a drug ring located in the local high school, prompting the two of them to cosplay as high schoolers and integrate themselves into the school.
21 Jump Street is one of the best comedies of the 2010s and was a huge hit across the board, giving the world a sequel and a couple of failed follow-ups that we mourn every single day.
13
Hail, Caesar! — 86%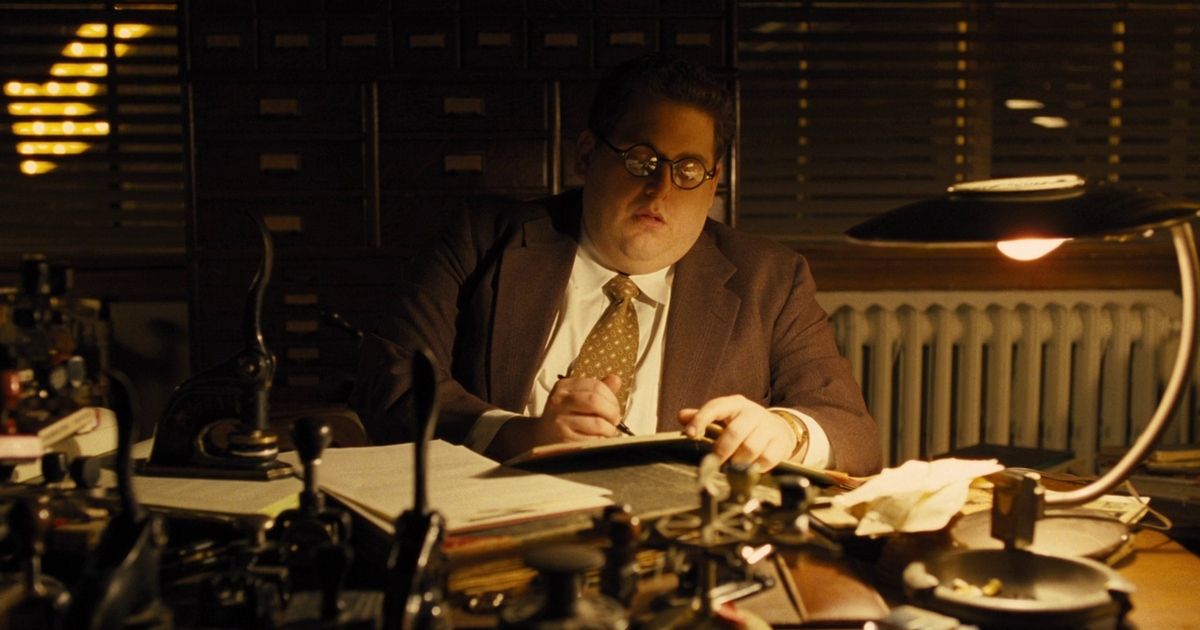 Like every actor before him, Hill ventured to work with some of the best and brightest in Hollywood after his career as a dramatic actor was hitting a stride. After working with Martin Scorsese and Quentin Tarantino, Hill accepted a role as a single-scene stealer in the Coen Brother's film Hail, Caesar!. Playing surety agent Joseph Silverman, Hill was able to act against such legendary screen actors as Josh Brolin, Tilda Swinton, George Clooney, Ralph Fiennes, and much more.
Again, his part in this film amounts to only a scene and some change, but Hill is able to do a lot with his short role in the film. Hail, Caesar! is commonly regarded as one of the Coens' best films of the 2010s, and Hill being able to be a part of that was a great move for him.
12
Django Unchained — 87%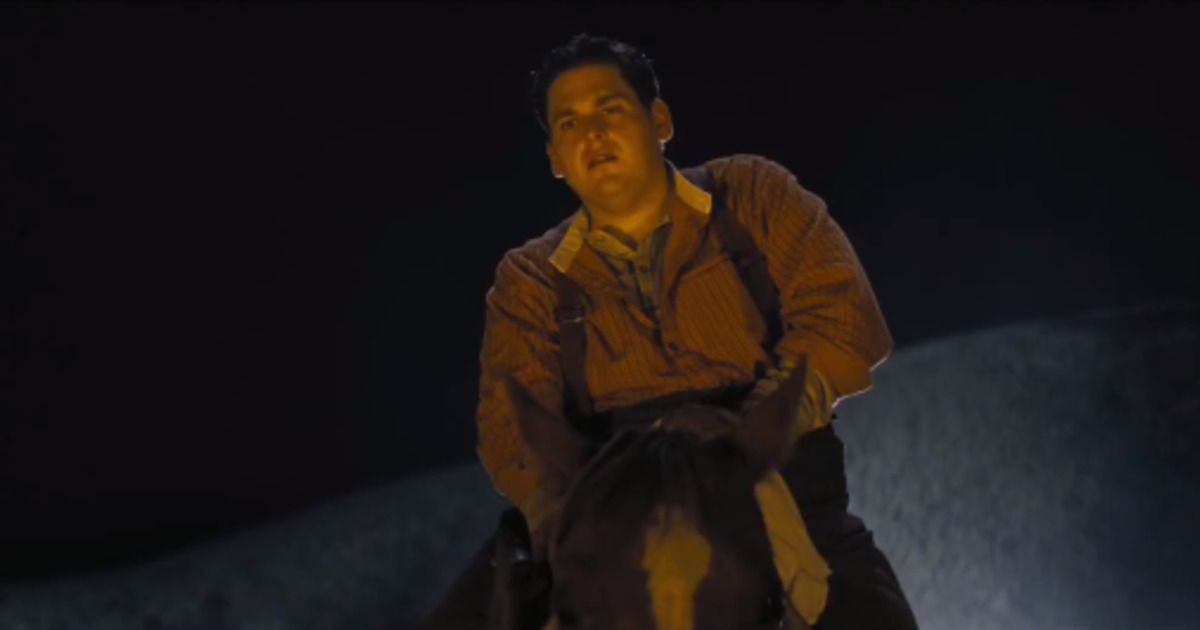 While a hugely important and acclaimed song, Django Unchained makes it onto this list almost by accident. Django Unchained is one of Tarantino's most enduring and popular films, but Hill's appearance in the film is little more than a cameo. Popping up at one of the most well-remembered scenes in the film, Hill appeared in the film in this bit part for one simple reason. He was initially in negotiations to star in the film in an undisclosed role, but couldn't commit to doing the whole project at the time. Tarantino and Hill found a bit part for him to do instead so that they could still work together in some regard.
11
Superbad — 88%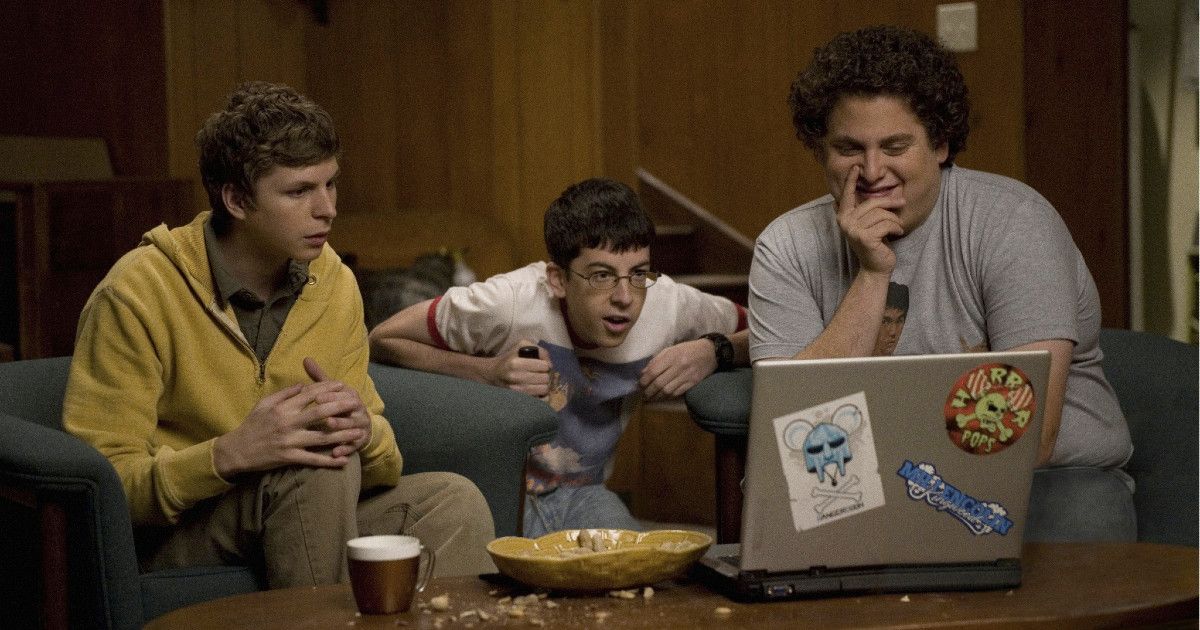 ​​​​​​​Launching the careers of both Hill and Michael Cera almost overnight, Superbad was a landmark studio comedy when it was released in 2007. It reminded an entire generation of people what it was like to be in high school and provided another generation still in high school a reminder that everyone is awkward at 17. Hill and Cera felt like a lightning bolt of energy when they appeared in this film, launching both of their careers into a whole new level as soon as the film had premiered. If there's a list compiling the most important films of the 2000s, Superbad would undoubtedly be on there.
Superbad went on to gross over $180 million at the box office on a $20 million budget, making it one of the most successful comedies of the 2000s and Apatow/Rogen era. Alongside Knocked Up, the studio comedy world would never be the same after these stars and talents were on the scene. Any list about Hill's best roles wouldn't be complete without Superbad, which is why it makes sense that it pops up here as one of his highest-rated.
10
9
Knocked Up — 89%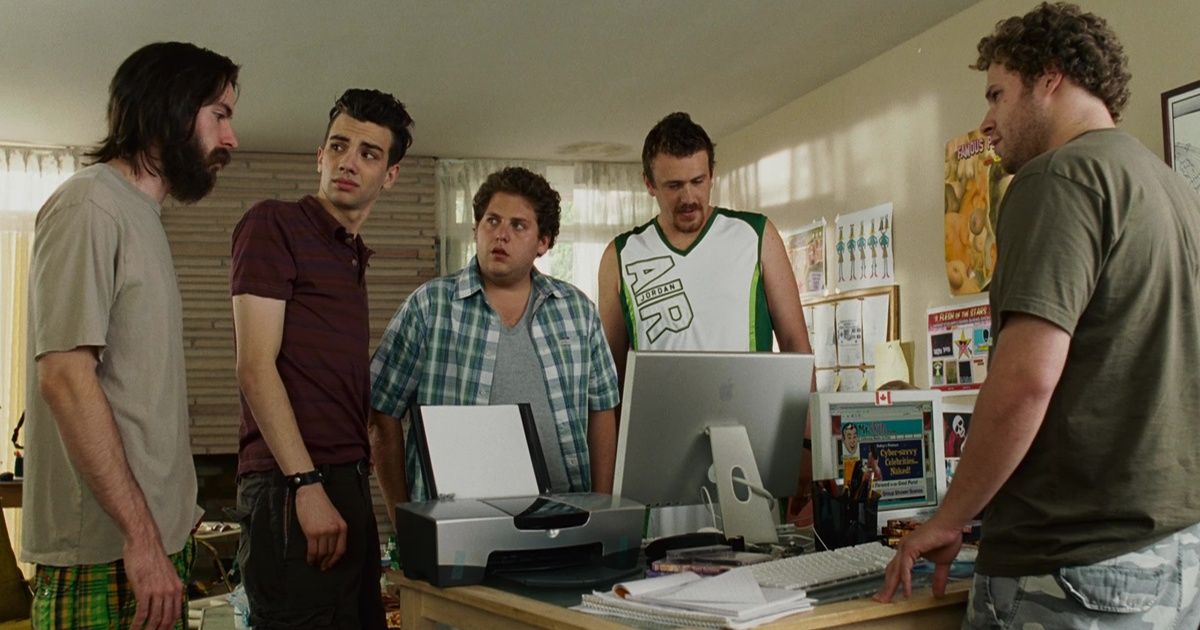 Coming after a few supporting parts in other comedies and related projects from Apatow regulars, Hill's appearance in Knocked Up coincided with his eventual rise to superstardom later that same year, even though his role in this film is very much a supporting one. Playing one of co-protagonist Ben's (Rogen) roommates, Hill is able to make an impression on the audience incredibly quickly: what with his acerbic and quick-witted demeanor and unique personality compared to the rest of the roommates.
For people of a certain age, the one-two punch of Hill in this film and the previous film on this list is enough to impress upon you for the rest of time. He's able to stand out in a group of some of the best and brightest young talent (at the time). Flash forward a few years, and it'd be plain to see that alongside Rogen and co-lead Katherine Heigl, Hill was the other breakout star of the film.
Related: Jonah Hill's Best Comedies, Ranked
8
The LEGO Batman Movie — 90%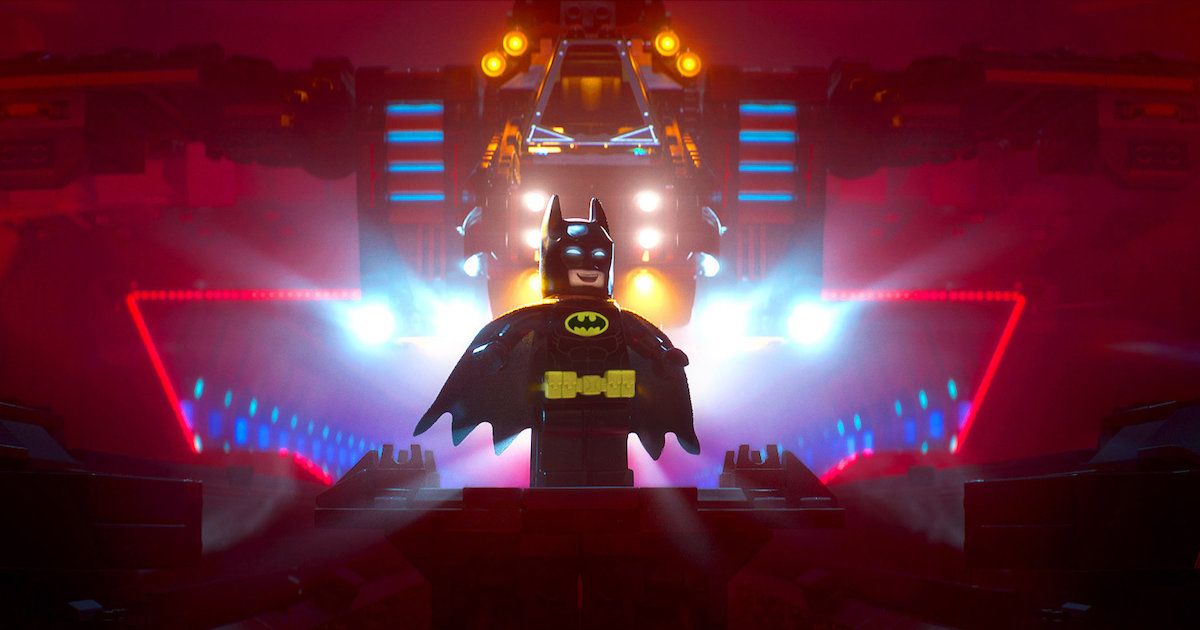 ​​​​​​​Yet another franchise that Hill pops up in from time to time, animated films were (as mentioned previously) bigger than ever when a hit called The LEGO Movie showed up in 2014. Spawning a few spinoffs, the one that Hill ventured to return for was the ill-concieved but ultimately fantastic The LEGO Batman Movie. Coming out in between the rise of the Ben Affleck-led Snyderverse and the Matt Reeves/Robert Pattinson reboot, Batman movies were just in a weird place when LEGO Batman came out. This could be why the film ultimately underperformed and sat a little forgotten under all the other animated heavyweights of the year, but it shouldn't have been.
The LEGO Batman Movie is a very fun time that flips the pastiche of Batman on its head and gives a good twist to a story and character we're already so familiar with. Hill is able to do a little bit more in this film with his role as the Green Lantern than he can in either of the mainline LEGO movies, but his role is still little more than a bit part.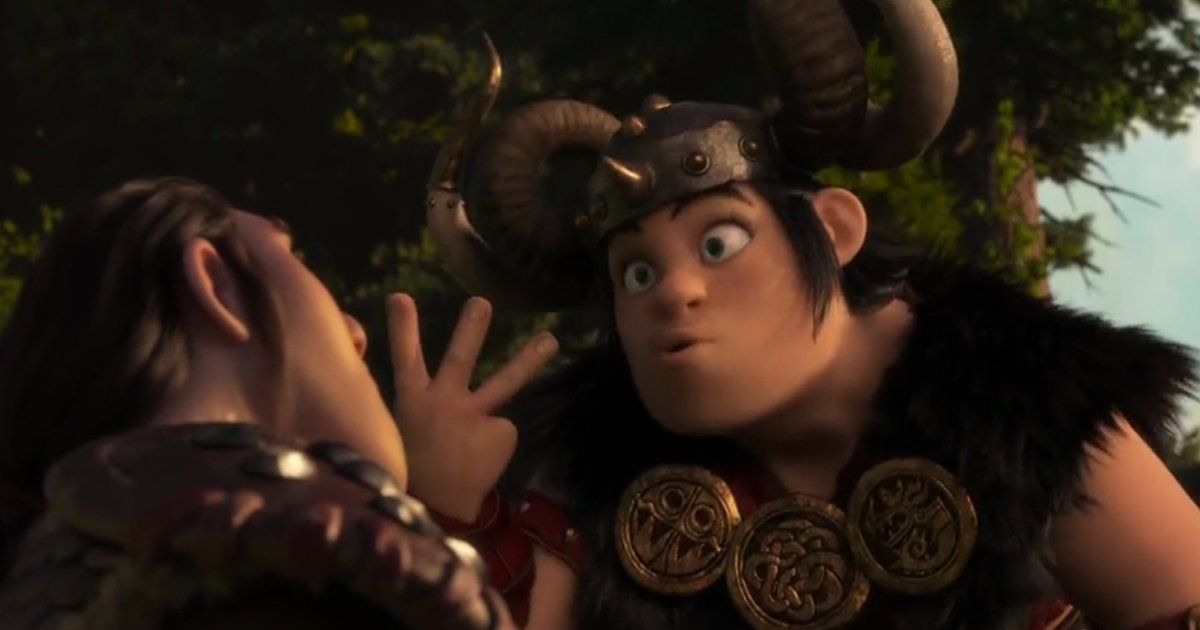 The third and (at the time of writing) last entry in the How to Train Your Dragon franchise makes its appearance on this list. Hill is, of course, back as Snotlout in this third film in the series, which sees the whole gang fighting a new enemy they've never seen before: a mysterious creature named Grimmell who ventures to wipe out all dragons once and for all. All of the characters from the previous films reunite and break out of their habits in order to fight this new enemy, while still maintaining the signature charm and allure of the franchise at its heart. How to Train Your Dragon: The Hidden World is yet another great entry in the series, and it deserves to be recognized for continuing to give Hill some fun outlets for creativity as he is really, truly fun as the character of Snotlout.
6
How to Train Your Dragon 2 — 92%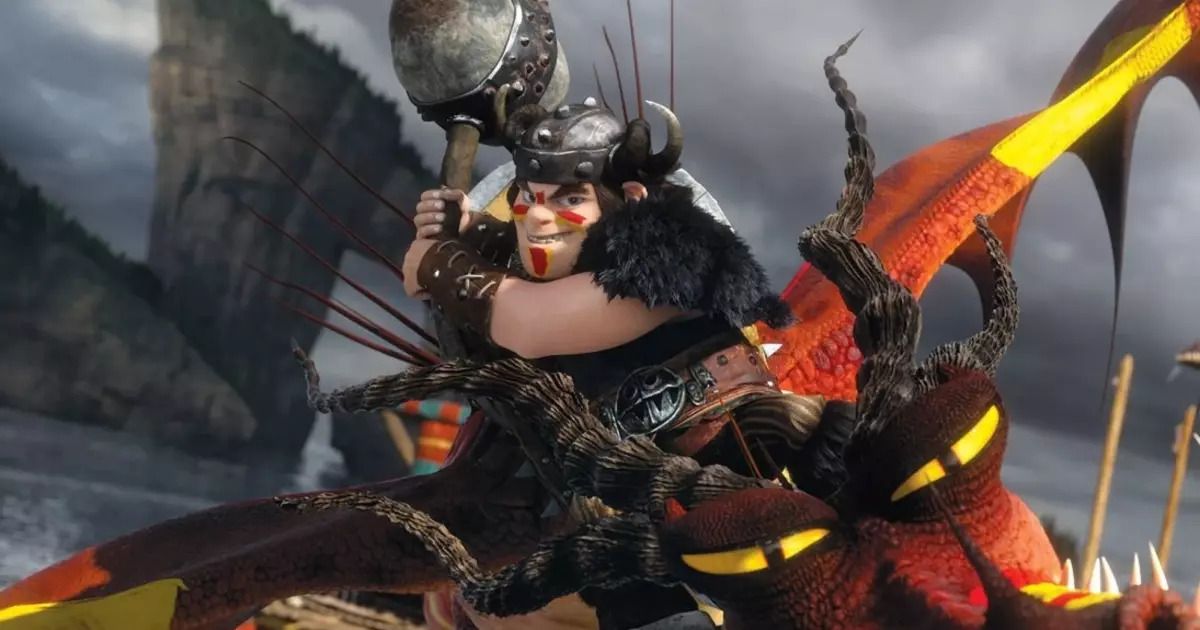 ​​​​​​​Popping back up on this list is the How to Train Your Dragon franchise. In this second entry, Hill reprised his role as the smart-mouthed Snotlout to great effect. How to Train Your Dragon 2 continues the story of the first film and reunites audiences with all of their favorite characters like Hiccup, Toothless, and many more. It's hard to say much more about these films considering they take up so much real estate on this list, but that shouldn't dissuade you from checking them out or discounting their deserved placement on this list. The How to Train Your Dragon franchise is one of the most consistent animated series of films in recent memory, so each of these films earns their place on this list.
5
Moneyball — 94%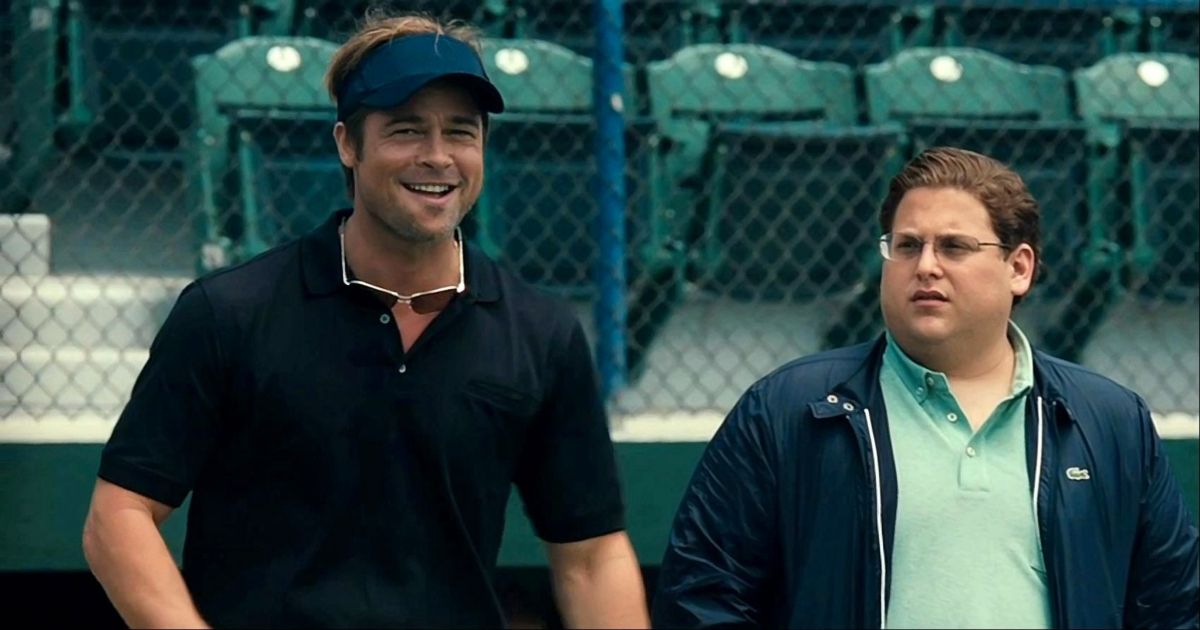 ​​​​​​​One of Hill's first dramatic supporting roles (and one that would garner him a lot of awards attention as well), Moneyball was the start to the modern era of Hill's career in some respects. Wanting to be taken more seriously as an actor and vying for attention from more esteemed audiences, Hill pivoted and began to work with some of the best and brightest auteurs in the industry in the 2010s. Starring alongside Brad Pitt, Moneyball began Hill's ascent into a different tier of actor, one with comedic sensibilities but genuine pathos and talent.
Moneyball saw Hill take on the role of Peter Brand — a Yale grad working in baseball — who helps Pitt's down-and-out team manager to reinvent the way player acquisition works in baseball. Moneyball was a critical and financial success and got Hill an Oscar nomination for his performance. For those reasons and more, it shows up at number four on his highest-rated films.
4
The LEGO Movie — 96%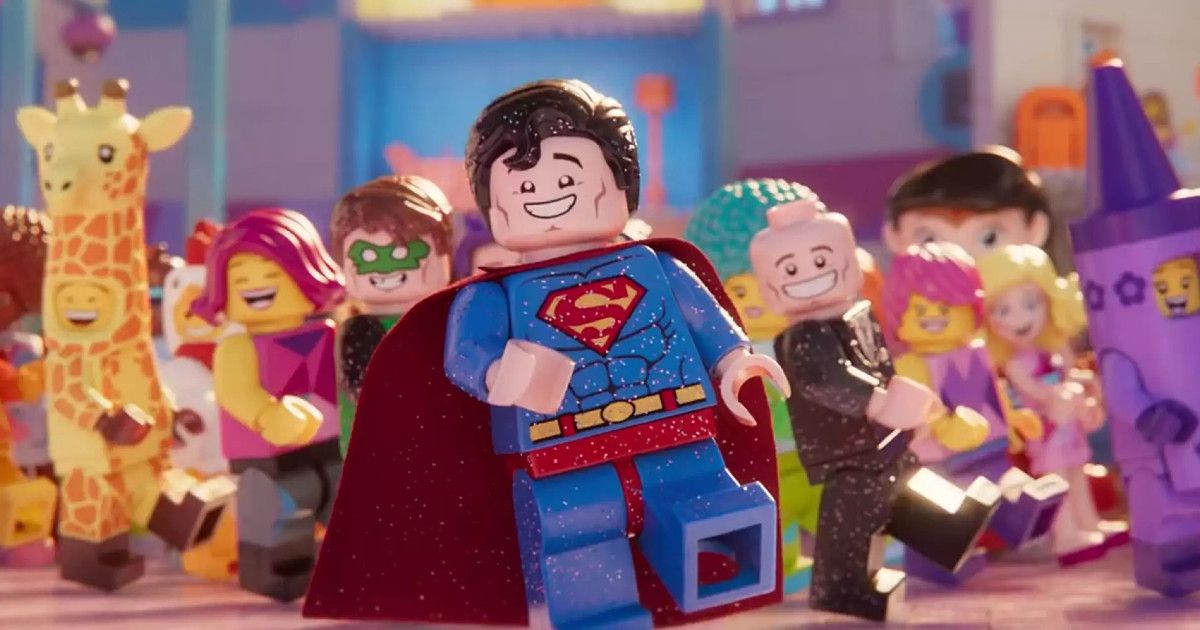 ​​​​​​​Although his role in the film is little more than a cameo, Hill does appear in the breakout sensation of 2014, The LEGO Movie. A film that few had confidence in even coming to fruition, The LEGO Movie stunned audiences and critics at the time by being not only a surprise hit, but one of the best non-Pixar animated films in years. You couldn't walk around without hearing "Everything is Awesome" at least somewhere after this movie came out. Spawning a sequel and multiple spin-offs as a result of its monumental success, The LEGO Movie was a hit on another level.
Hill's contributions to The LEGO Movie were minimal, but notable. He voiced the character of Green Lantern in a cameo role since he'd worked with directors Phil Lord and Chris Miller previously on the films 21 and 22 Jump Street. So, while we can't say that The LEGO Movie is one of Hill's most sizable or iconic roles, his appearance in this film just adds to the brilliance that was already there. The LEGO Movie comes in at the number three spot on this list at 96%.
3
How to Train Your Dragon — 99%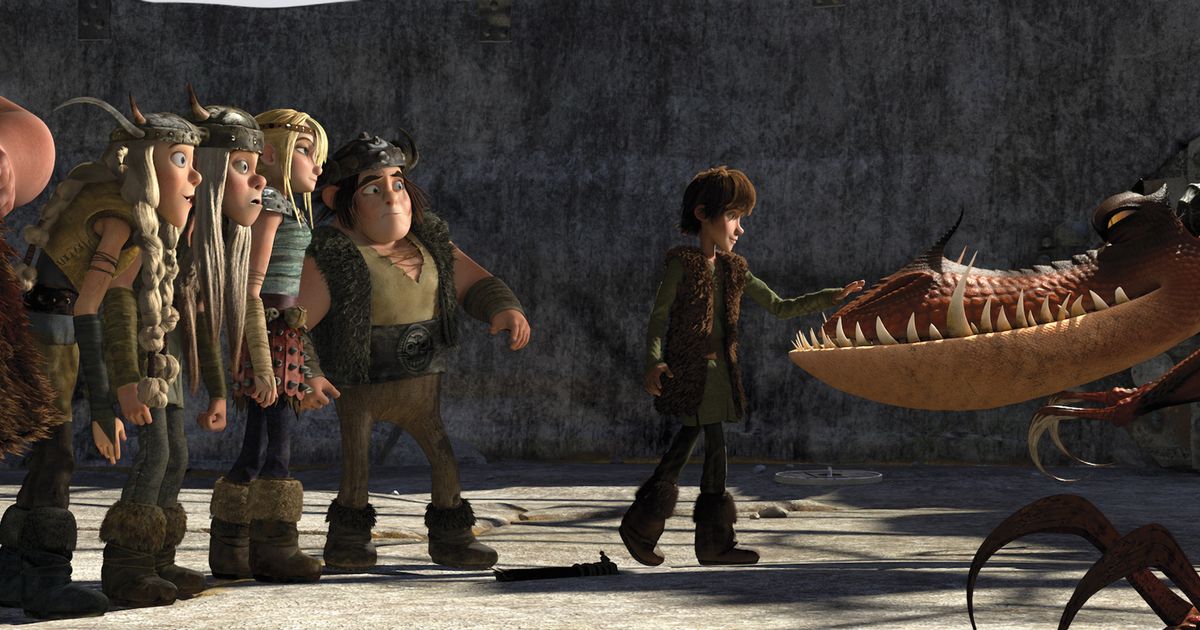 ​​​​​​​Every great actor needs an animated franchise to go back to again and again in order to curry favor with all generations, and Hill is no different. How to Train Your Dragon is his franchise of choice, and he's been a part of it from the very start, voicing the character of Snotlout in all three film entries. His character is one of arrogance, cocky and smug with a certain air of knowing bravado. Hill plays him to absolute perfection, finding the right balance of smarminess and winning charisma.
How to Train Your Dragon (the first film) was a smash hit when it came out in 2010 and garnered a lot of positive reception from both critics and audiences alike. The franchise as a whole has been an enduring hit over the years as well, with multiple shows and specials being released in between the mainline film entries. How to Train Your Dragon makes it way onto this list as the second-highest rated Jonah Hill film on Rotten Tomatoes, which is ultimately unsurprising given how beloved this franchise is.
2
Stutz — 100%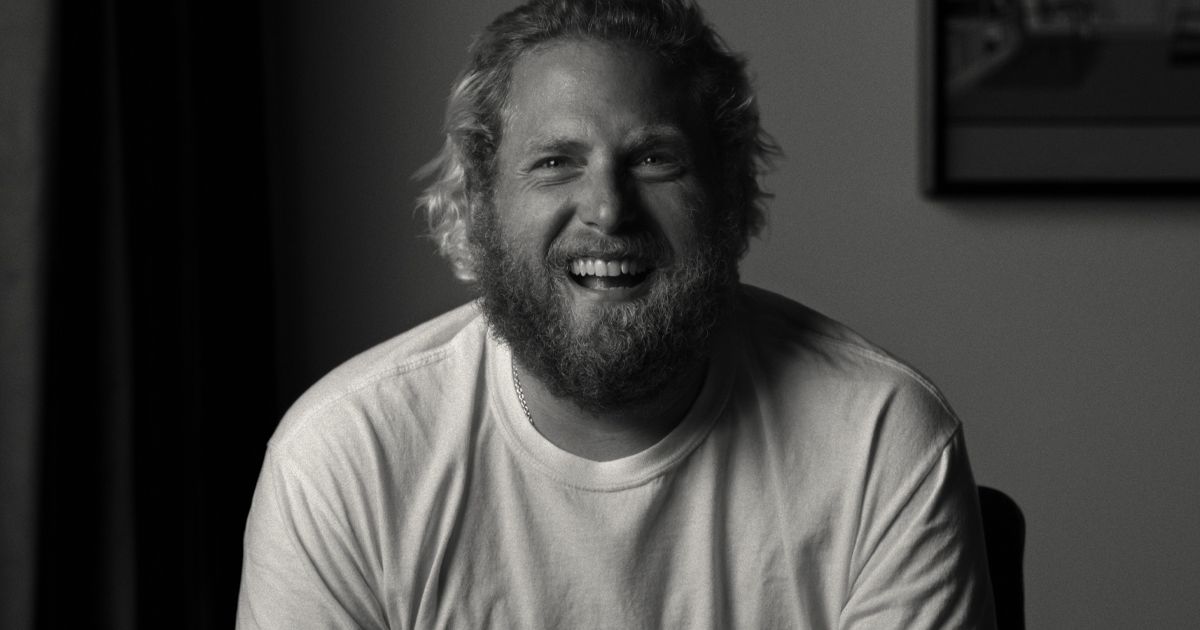 ​​​​​​​Stutz is a movie about therapy: the techniques associated with the practice, how it helps people, and how the process helped Hill get over a debilitating bout of panic attacks that rendered him unable to work. The majority of the film shows the interactions between Hill and his therapist Phil Stutz, whom the actor attributes as being the sole reason he was able to overcome his mental health struggles. Stutz is the filmic equivalent of an honest and open conversation about how overwhelming and all-encompassing mental health struggles can be, which makes it an invaluable asset in the current world we live in.
Hill decided to direct and appear in this documentary about the life and career of his therapist after remarking how profound an effect therapy had had on his life and wellbeing. The film received rapturous praise for its honesty and genuity, while also highlighting Hill's further development as a director and artist. While it might not sound like the most exciting film of his, it is Hill's highest-rated film on Rotten Tomatoes at an unprecedented 100% approval rating.
1