World War I soldiers encounter madness and more in an abandoned German bunker.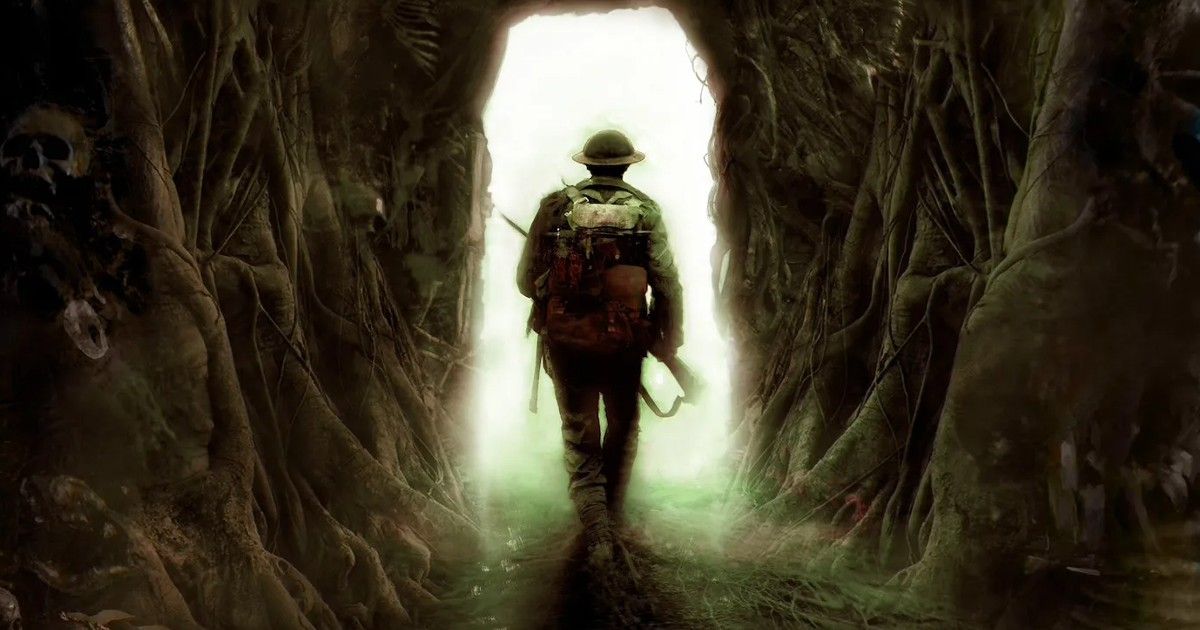 A seemingly easy victory turns into a bloody one horrorThe madness and more of a secret Allied soldier during the First World War. the basement It begins with young American recruits receiving a friendly ribbing from seasoned British officers in their bleak trench. A hasty German retreat leads to a dangerous journey across no-man's-land to claim their opponents' location. What happens next combines psychological breakdowns and tension fueled by something sinister lurking around them. The problem is, the fuzzy side is creeping up at a snail's pace. The movie takes far too long to deliver a fairly clear ending. The massive result also comes across as heavy and sexy.
British Lieutenant Turner (Patrick Moltan) orders his men into the German bunker. They were surprised to find it completely deserted. The enemy also fortified the entrance from the outside. Turner opens the door as everyone enters cautiously. The hotheaded Corporal Walker (Adriano Gatto) continues to berate his green-American compatriots. Private Segura (Eddie Ramos) is an unarmed medic. Private Baker (Julian Vedder) is shaking from the shock of his first kill.
Toxic gas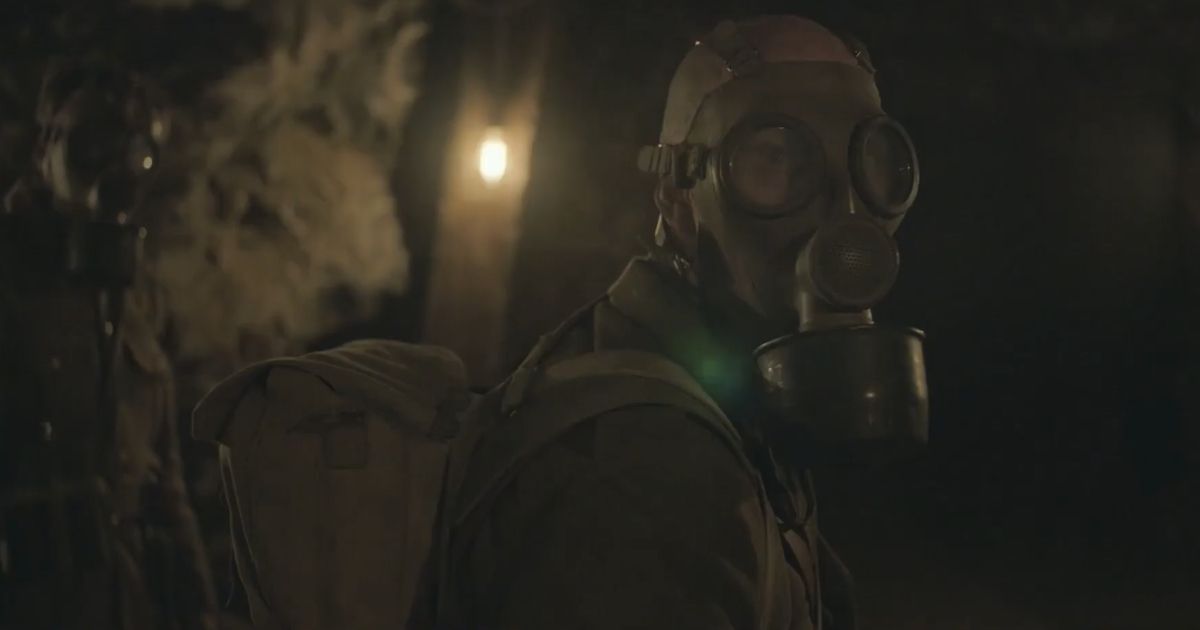 The drop below reveals something else really unexpected. A wounded German soldier (Luke Pines) is brutally restrained by his own men before fleeing. Was he a coward or a traitor? Turner fixed Segura. They will take him upstairs for interrogation. Mortar shells and poisonous gases fall on their positions. The hallway collapses as they scramble for masks. The trapped men must find a way out. Segura notices the writing on a burnt book cover. Why did the Germans bomb their bunker?
Related: Ambush Review: A Confused Account of the Vietnam War
the basement He gets credit for character development. The haughty and arrogant Turner commands an unwavering authority. He beats the minions. Segura, the primary protagonist, is particularly infuriating. The others try to deal with their predicament when the situation takes a deadly turn. Cottage fever terrifies as soon as they realize something else is out there.
Psychosis clouds rationality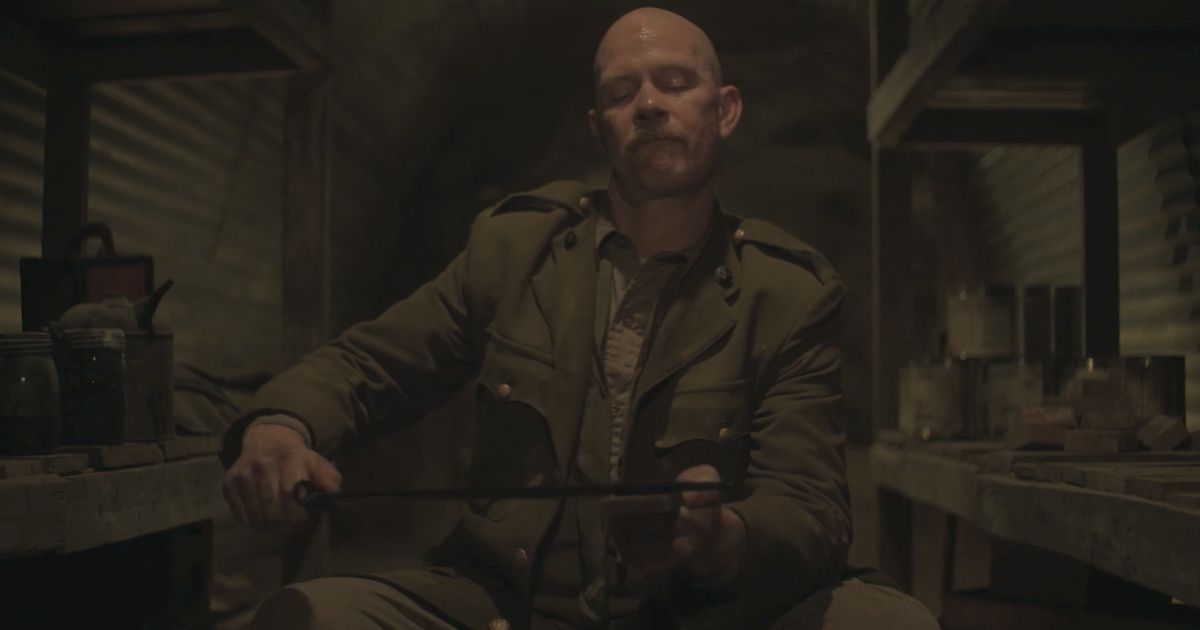 The tight first act falls apart once the plot takes shape. The characters react incredibly to the crazy developments. Filmmakers want psychosis for cloud rationality. This would have worked if everyone was affected equally. But the narrative depends on brave Segura and heads to solve their menacing mystery. He doesn't have to be an investigator to realize their lives are in danger. Segura's actions flout self-preservation without common sense. Standard horror symbols accompanied by overdone music don't make your skin crawl.
the basement Misses the mark on claustrophobic. The soldiers' underground prison feels very spacious. It meanders through tunnels but always ends up in large, well-lit areas. This allows greater visibility to work out the error. I'm no WWI expert, but I'm pretty sure the front line dugouts weren't that cavernous. It is unreasonable to think that they can all interact freely in this place. Size matters here. The grueling pressure of confinement becomes a non-factor that sappes the main horror element.
Space between frites
the basement Benefit from a smaller mod. Trimming the long second act would have increased the scare factor significantly. The actors are fine. There is a very large space between fear. A bolder climax was also needed. The big reveal leaves a lot to be desired.
the basement It is a production by Buffalo Filmworks and Crossroad Productions. It will have a theatrical release on February 24 from Blue Fox Entertainment.