The hospital drama St. Elsewhere is where Denzel Washington initially gained notoriety. Following that, he appeared in A Soldier's Story and Cry Freedom. Washington was honored with his first Academy Award for Best Supporting Actor for his performance as Private Silas Trip in the Civil War drama Glory. Washington developed a reputation as a leading man throughout the 1990s, appearing in movies including Malcolm X, Much Ado About Nothing, The Pelican Brief, Philadelphia, and The Hurricane. Furthermore, Remember the Titans, Training Day, The Great Debaters, American Gangster, and Flight are just a few of the various parts that Washington has gone on to portray characters in.
Washington has won several honors throughout the course of a career, which spans more than four decades, including a Tony Award, two Academy Awards, three Golden Globe Awards, and two Silver Bears. The Cecil B. DeMille Lifetime Achievement Award was given to him in 2016, and The New York Times ranked him as the greatest actor of the 21st Century in 2020. Washington was also awarded the Presidential Medal of Freedom by President Joe Biden in 2022. He became the legendary actor he is today because of his versatility and capacity to fit in with any role and genre. These are the top films with characters played by Denzel Washington, according to Rotten Tomatoes.
14
American Gangster (2007) — 81%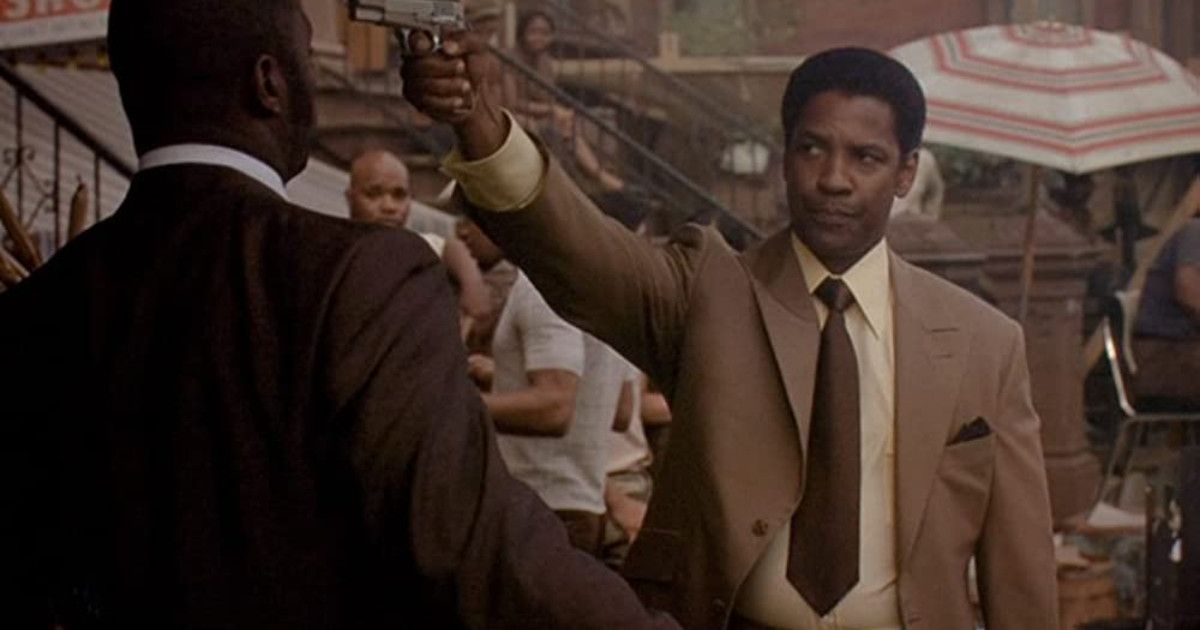 Ridley Scott is the director and producer of the biographical crime movie American Gangster, which was written by Steven Zaillian. The fictitious movie is based on the illegal activities of North Carolina mobster Frank Lucas from La Grange. Lucas works as a driver for one of the most powerful mobsters in Harlem. After his employer passes away, he turns himself into one of the most prominent criminal lords in the inner city by smuggling narcotics into the country aboard American service planes coming home from the Vietnam War. He does this by using his own cunning and a tight code of conduct.
Detective Richie Roberts (Russell Crowe), a seasoned officer, notices a shift in the mob's hierarchy of power and searches for ways to bring his adversary to justice. Roberts' elite task force finally detains Lucas. Two Oscar nominations for Best Art Direction and Best Supporting Actress (Ruby Dee) were among the 21 awards nominations for American Gangster, making it a success despite controversy from the real-life agents involved in the story.
13
The Hurricane (1999) — 83%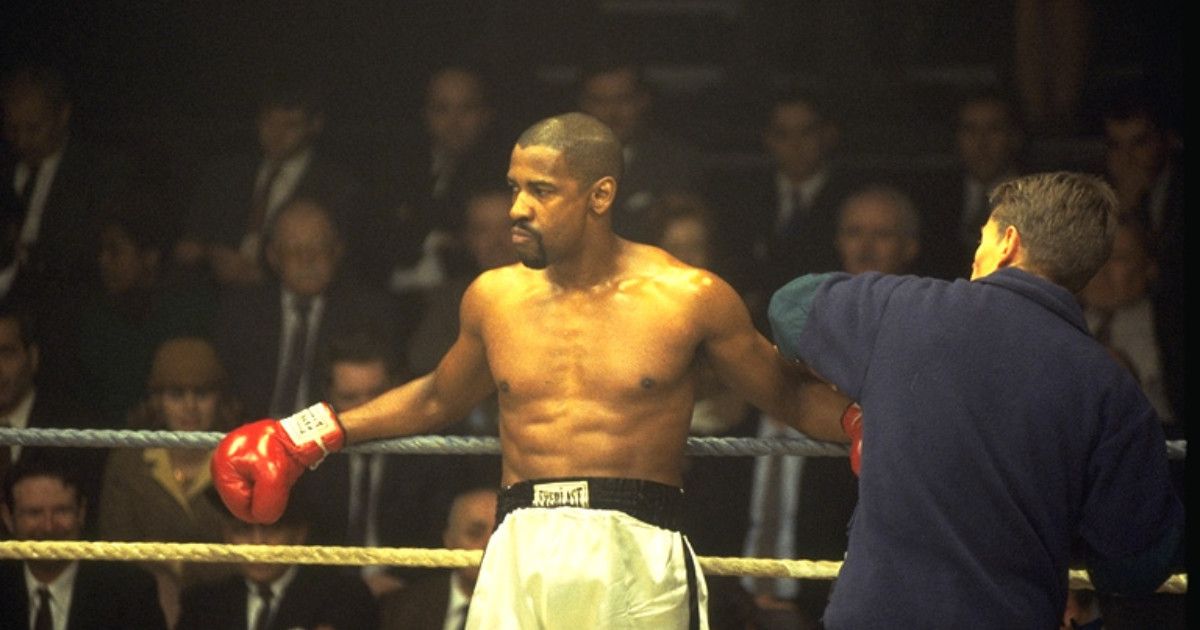 The Hurricane is a biographical sports drama film that Norman Jewison both directed and produced. Rubin "The Hurricane" Carter, a former middleweight boxer who was erroneously found guilty of a triple homicide at a Paterson, New Jersey club, is portrayed by Washington. Carter's 1974 autobiography The Sixteenth Round: From Number 1 Contender to 45472 and Sam Chaiton and Terry Swinton's 1991 non-fiction book Lazarus and the Hurricane: The Freeing of Rubin "The Hurricane" Carter served as the inspiration for the script that Armyan Bernstein and Dan Gordon wrote.
The movie tells the story of Carter's imprisonment, his time in jail, and his eventual release thanks to the kindness and devotion of an adolescent named Lesra Martin, originally from Brooklyn, who becomes interested in Carter's life and circumstances after reading Carter's autobiography. Martin convinces his Canadian foster family to commit themselves to Carter's case.
12
Courage Under Fire (1996) — 86%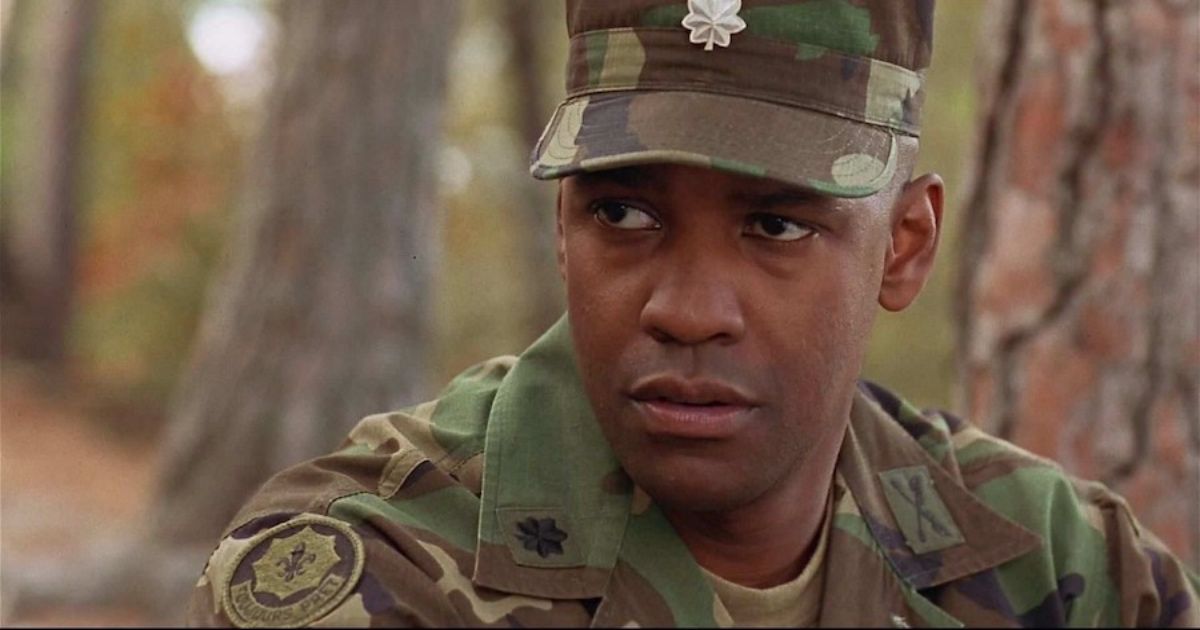 Following 1989's Glory, director Edward Zwick and Washington worked together again in Courage Under Fire. Based on real events, the riveting story of an Army cover-up (and the first woman to receive the Medal of Honor) is told in the film Courage Under Fire. Lieutenant Colonel Nathaniel Serling (Washington) made a costly error that resulted in a friendly fire incident during the 1991 Gulf War, but his superiors covered it up.
After the war, he is tasked with looking into the death of Army Captain Karen Walden (Meg Ryan), who was killed in action while helping to evacuate the crew of a crashed helicopter. But as Serling questions the Walden's crew, he discovers that their accounts of what happened don't line up. Following their triumphant collaborations, Zwick and Washington would reunite a few years later for The Siege in 1998.
11
Inside Man (2006) — 86%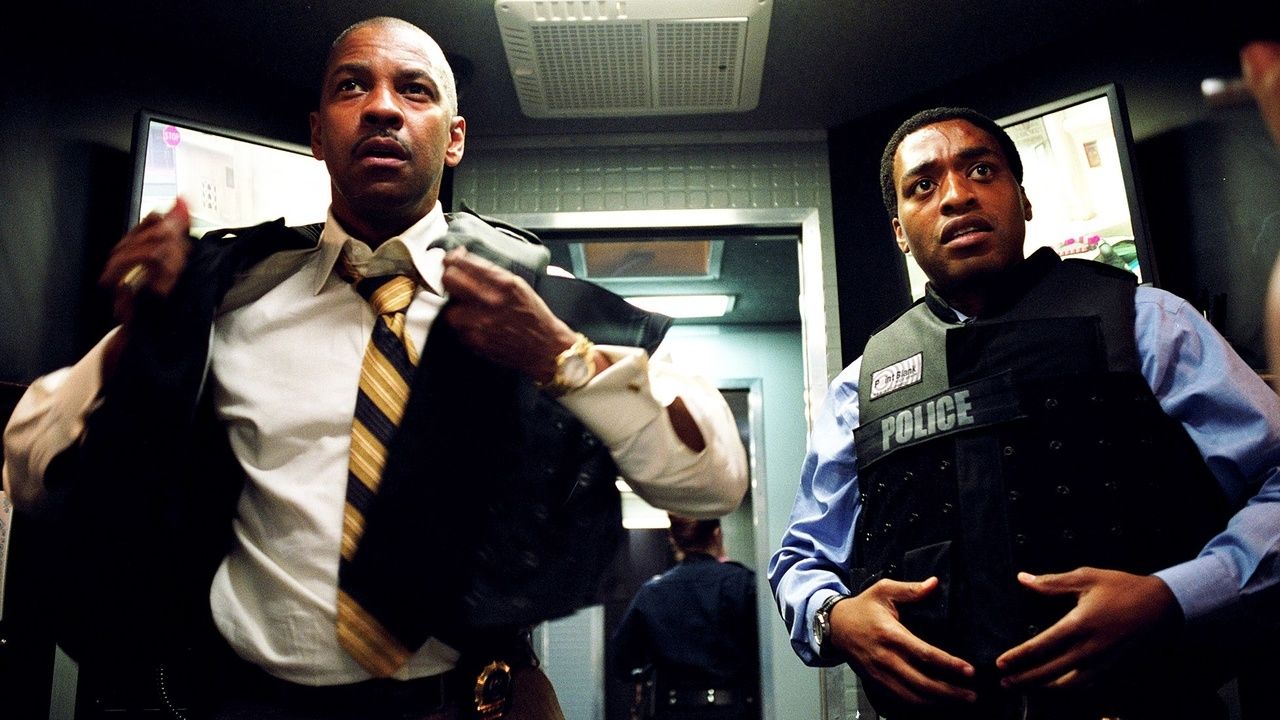 A 24-hour-long complex bank robbery on Wall Street is the main focus of Inside Man. The movie stars Christopher Plummer as the bank's founder Arthur Case, Washington as the NYPD's hostage taker Detective Keith Frazier, Clive Owen as the heist's mastermind Dalton Russell, and Jodie Foster as Madeleine White, a Manhattan power broker who gets involved at Case's (Plummer) request to keep something in his safe deposit box secure from the robbers.
Director Spike Lee tried unsuccessfully from 2006 through 2011 to secure financing for Inside Man 2, but it never materialized. With an entirely new cast and production crew, the sequel Inside Man: Most Wanted was made available on Netflix and through direct video distribution in 2019.
10
Unstoppable (2010) — 87%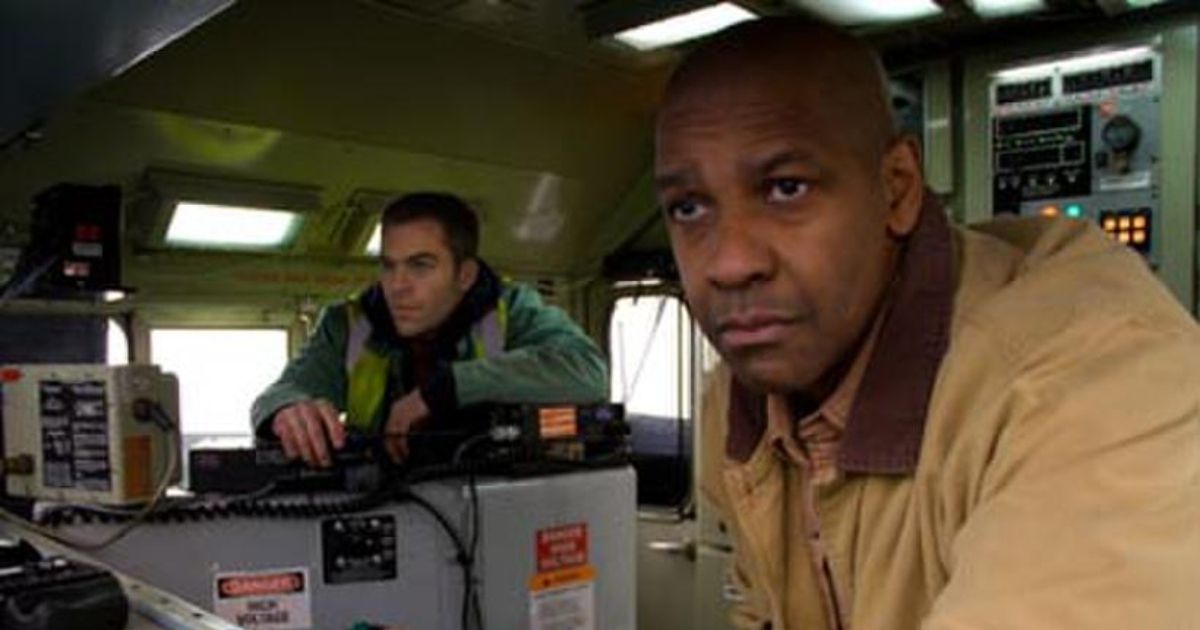 Unstoppable explores what happens when a large, autonomous train roars out of control and poses a threat that goes beyond a simple derailment. Since the train is loaded with hazardous chemicals, an accident would obliterate the human population and do havoc on the ecosystem. A seasoned engineer (Washington) and a youthful conductor (Chris Pine), who must put their lives in danger to save everyone in the runaway train's path, are the only ones who can bring the locomotive to a safe halt. The movie is based on the actual CSX 8888 incident, which happened in Ohio in 2001. The film was director Tony Scott's final project before his passing in 2012.
Related: Best Movies Directed & Produced by Denzel Washington, Ranked
9
Malcolm X (1992) — 89%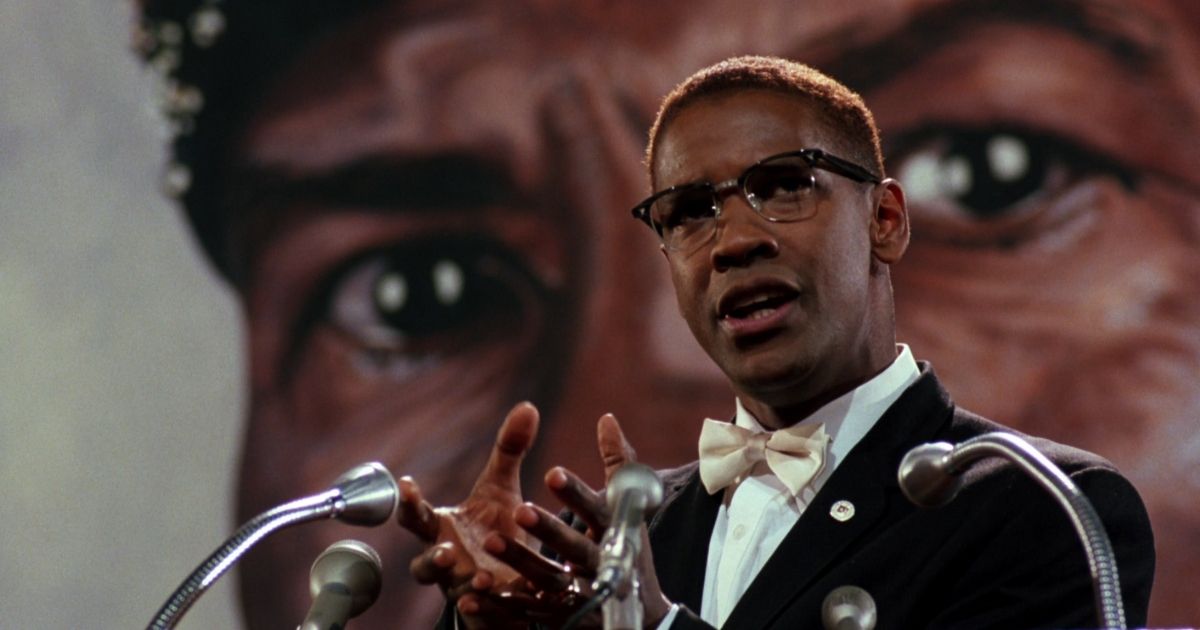 The film Malcolm X, paid homage to the controversial activist and leading man of the Black liberation movement by the same name. The Autobiography of Malcolm X by Alex Haley, published in 1965, served as the main inspiration for the script. In 1963, Haley and Malcolm X worked together to write the book, which was finished following Malcolm X's passing.
The movie dramatizes significant incidents in the life of Malcolm X (Washington), including his criminal career, his imprisonment, his conversion to Islam, his service in the Nation of Islam and his later break with the group, his marriage to Betty Shabazz (Angela Bassett), his pilgrimage to Mecca and reconsideration of his views on white people, and his assassination in 1965 (which left a legacy of self-determination and racial pride). According to film critic Roger Ebert, who ranked it at No. 1, the movie was "one of the great screen biographies, celebrating the sweep of an American life that bottomed out in prison before its hero reinvented himself."
8
Crimson Tide (1995) — 89%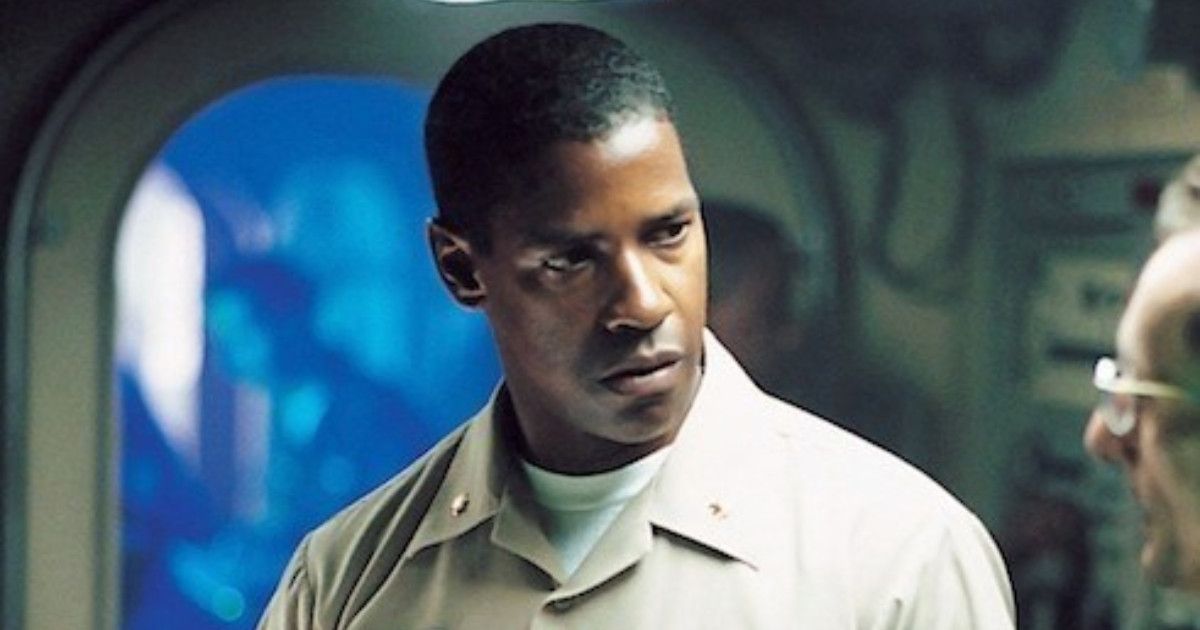 In the film Crimson Tide, ultra-nationalists make threats to fire nuclear missiles against the United States and Japan at a time of political unrest in Russia. A nuclear-armed Russian country that broke away after the Cold War could pose a threat to the whole globe. Gene Hackman plays Frank Ramsey, the captain of a U.S. submarine that could prove to be the only vessel capable of averting Armageddon.
Washington's Lieutenant Commander Ron Hunter is relatively inexperienced, but comes highly recommended. Hunter organizes a potential mutiny to prevent Ramsay from ordering the Alabama to respond violently out of concern that they may cause a tragedy rather than avert it. The film's narrative is based on a true event that happened during the Cuban Missile Crisis.
7
Much Ado About Nothing (1993) — 90%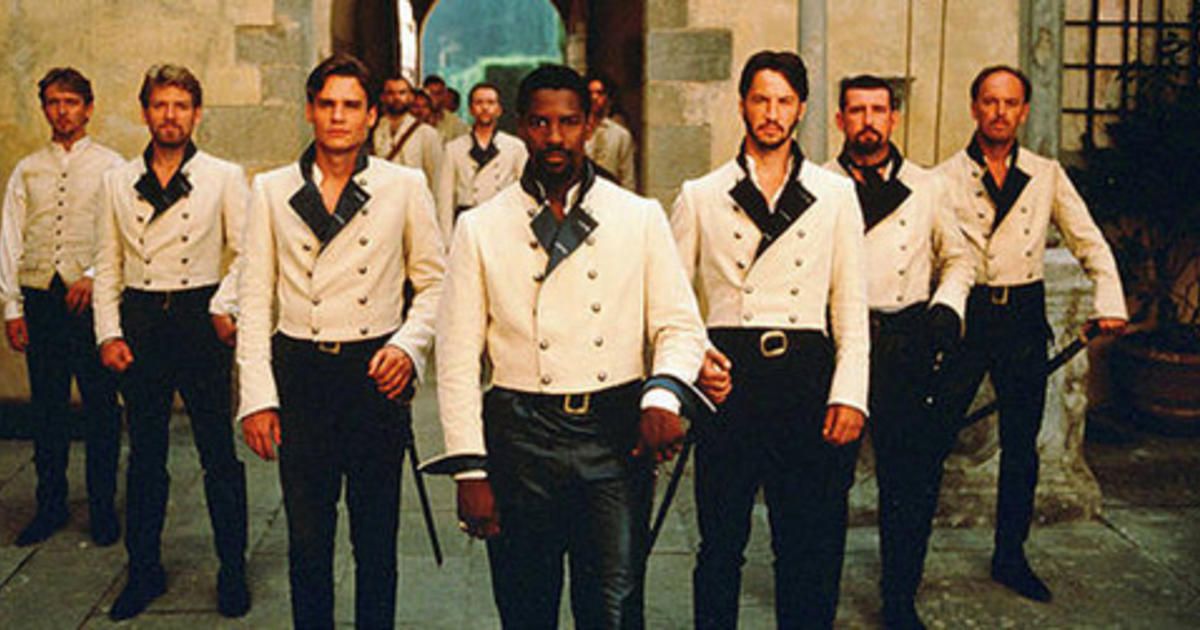 Taking a more lighthearted approach to William Shakespeare's vaulted work, is Kenneth Branagh's adaptation of Much Ado About Nothing. The week before their wedding, Hero (Kate Beckinsale) and her fiancé Claudio (Robert Sean Leonard) hook up with Don Pedro, Claudio's commanding officer (Washington), to devise a matchmaking plot. They are going after the witty couple Benedick (Branagh) and Beatrice (Emma Thompson), which will be difficult given their mutual dislike of love and one another. In the meantime, intrusive Don John (Keanu Reeves) plans to sabotage the nuptials.
6
Mississippi Masala (1991) — 92%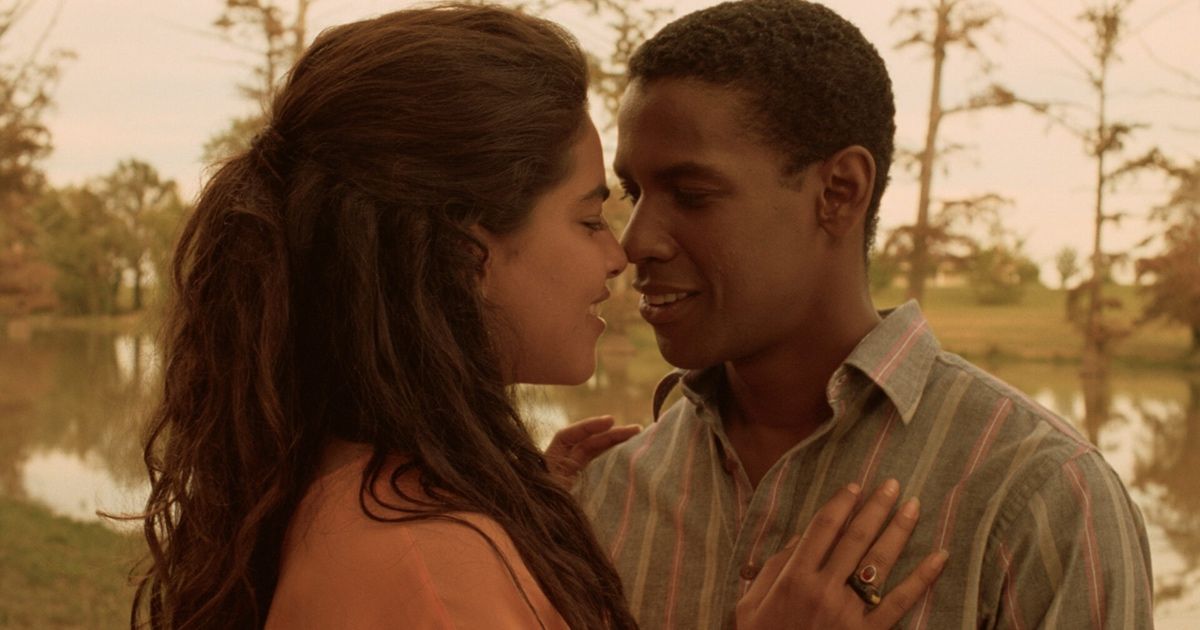 Mississippi Masala explores the complications of love in today's multicultural society. 20-something Mina (Sarita Choudhury) finds herself helping to operate a hotel in the distant country of Mississippi years after her Indian family was compelled to escape their home in Uganda due to the regime of Idi Amin. There, a passionate affair with the alluring carpet cleaner Demetrius (Washington) reveals the gaps between the area's Indian and African American populations and confronts the biases of their traditional families.
Director Mira Nair offers up a charming, sensual, and revolutionary appreciation of love's ability to tear down the boundaries that separate us by confronting weighty subjects of racial prejudice color discrimination, cultural conflict, and relocation with selfless comedy and astute insights.
Related: Here's Why Denzel Washington is Perfect for a Barack Obama Biopic
5
Devil in a Blue Dress (1995) — 92%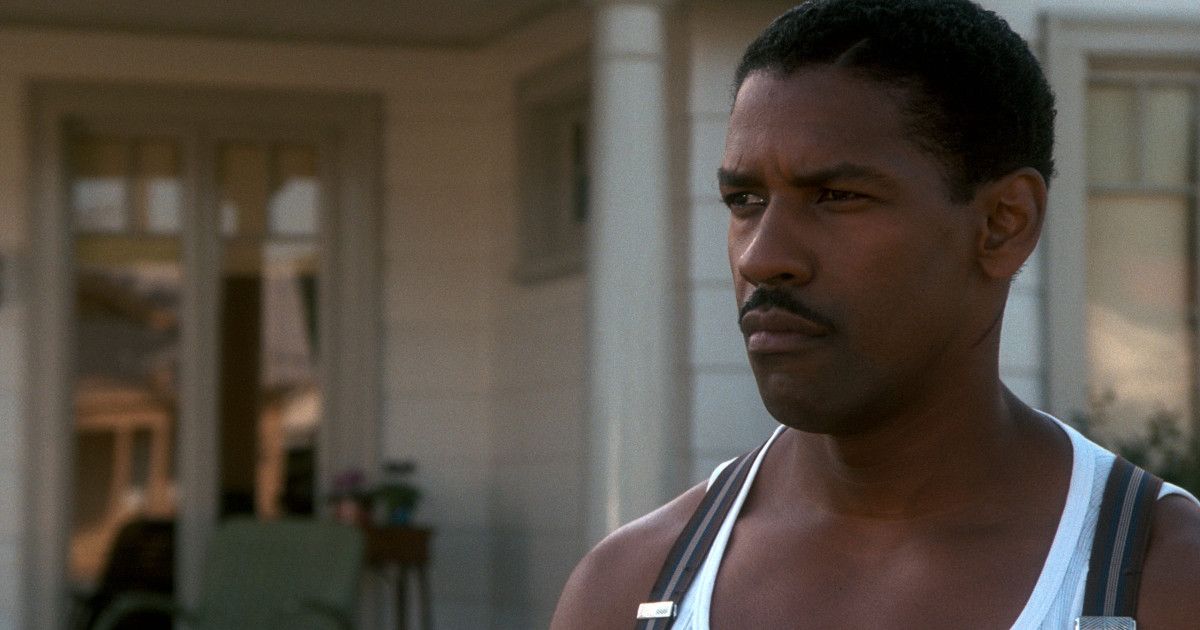 Devil in a Blue Dress transports us to late 1940s Los Angeles, wherein Easy Rawlins (Washington) is an unemployed World War II vet with limited employment options. In a bar, Easy meets DeWitt Albright (Tom Sizemore), an eccentric guy who is searching for another person to check into the whereabouts of a missing white woman called Daphne Monet (Jennifer Beals), whom he believes has been staying underground within one of the city's black jazz venues.
Easy accepts the work since he is short on cash and must make housing payments, but he soon realizes that he is in over his head. Based on Walter Mosley's 1990 novel of the same name, Carl Franklin wrote and directed this neo-noir mystery-thriller movie.
4
Fences (2016) — 92%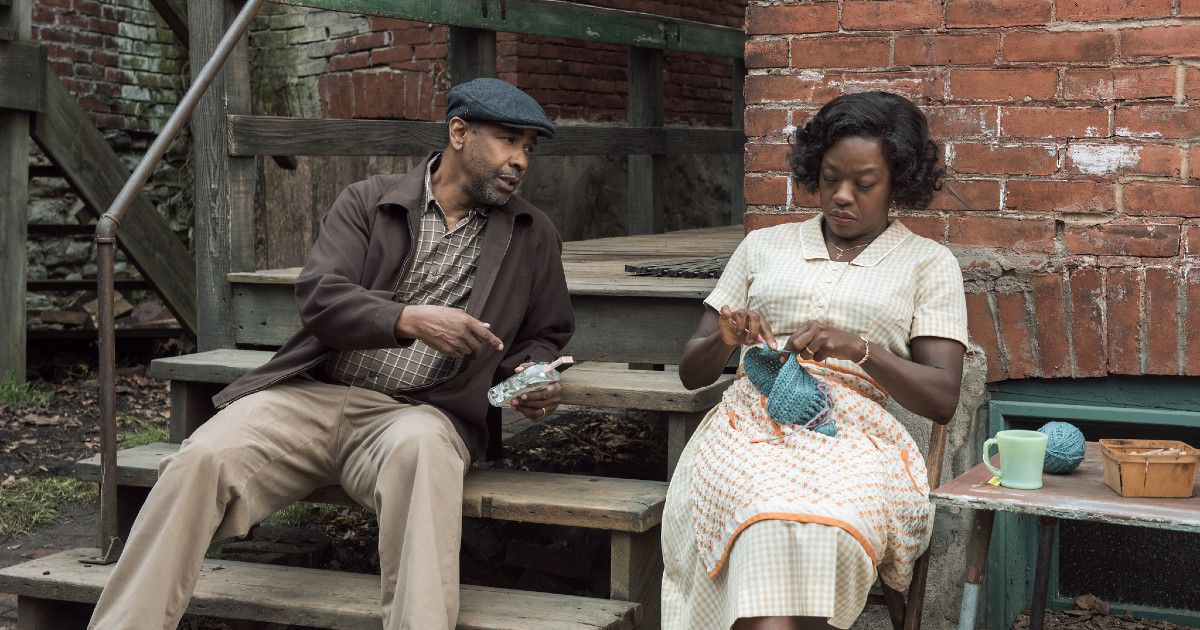 Washington plays Troy Maxson in Fences, who works as a sanitation worker in 1950s Pittsburgh. Maxson had always had dreams of playing baseball professionally, but he was ruled to be too old when Black sportsmen started being accepted into the major leagues. Troy, who is resentful of his wasted chance, adds to the strife in his family by preventing his son, Jovan Adepo, from seeing a college football recruiter. The film's narrative, pace, photography, emotional tone, and performances by Washington and Viola Davis, as well as direction by Washington, were all well acclaimed by reviewers.
3
The Tragedy of Macbeth (2021) — 92%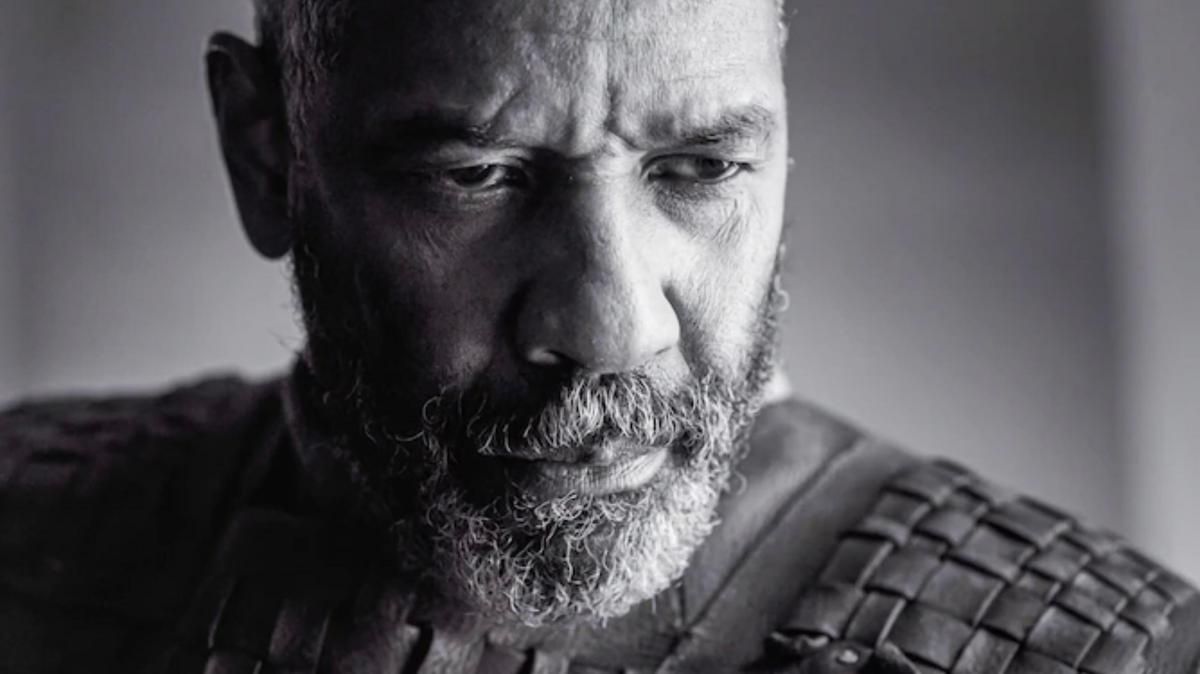 The acclaimed play Macbeth by William Shakespeare was adapted in The Tragedy of Macbeth, which was written, directed, and produced by Joel Coen. This is the first movie that one of the Coen brothers ever directed without the other's participation. Washington received nominations for the Academy Award, Golden Globe, Critics' Choice Award, and Screen Actors Guild Award for Best Actor for his portrayal of Macbeth.
The movie was also nominated for Best Production Design and Best Cinematography at the 94th Academy Awards. It was "reminiscent of a much earlier cinema, when filmmakers barely stepped outdoors and wielded magic with shadow and light on soundstages," Time Out's Dave Calhoun wrote, "It's short, sharp and savage."
2
Glory (1989) — 94%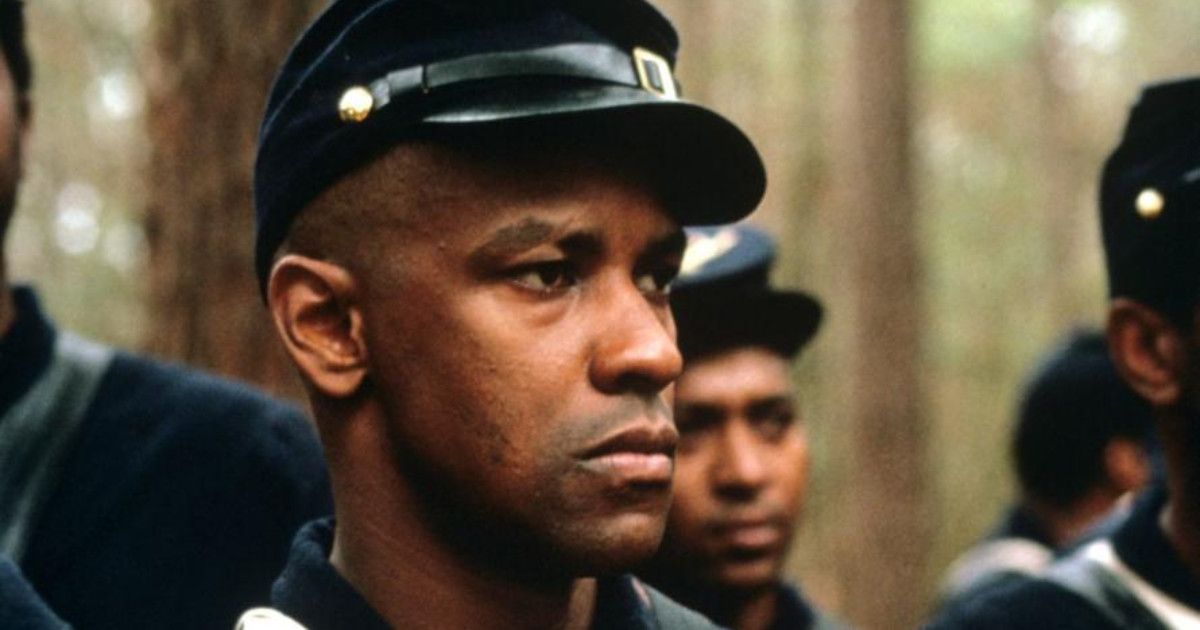 The 54th Massachusetts Infantry Regiment was one of the first African-American battalions in the Union Army during the American Civil military, and Zwick's historical military drama Glory is about their heroic actions. After the Battle of Antietam, Col. Robert Gould Shaw (Matthew Broderick) is assigned command of the 54th Massachusetts Volunteer Infantry, the nation's first all-African-American regiment. Shaw assembles a powerful and spirited squad with subordinate officer Cabot Forbes (Cary Elwes), which includes fugitive slave Trip (Washington) and sage gravedigger John Rawlins. (Morgan Freeman).
The unit, originally confined to arduous physical labor, pushes to be assigned to the heat of combat. The novels Lay This Laurel by Lincoln Kirstein and One Gallant Rush by Peter F. Hamilton, as well as the personal letters of Col. Robert Gould Shaw, served as the inspiration for Kevin Jarre's script.
1
Giving Voice (2020) — 100%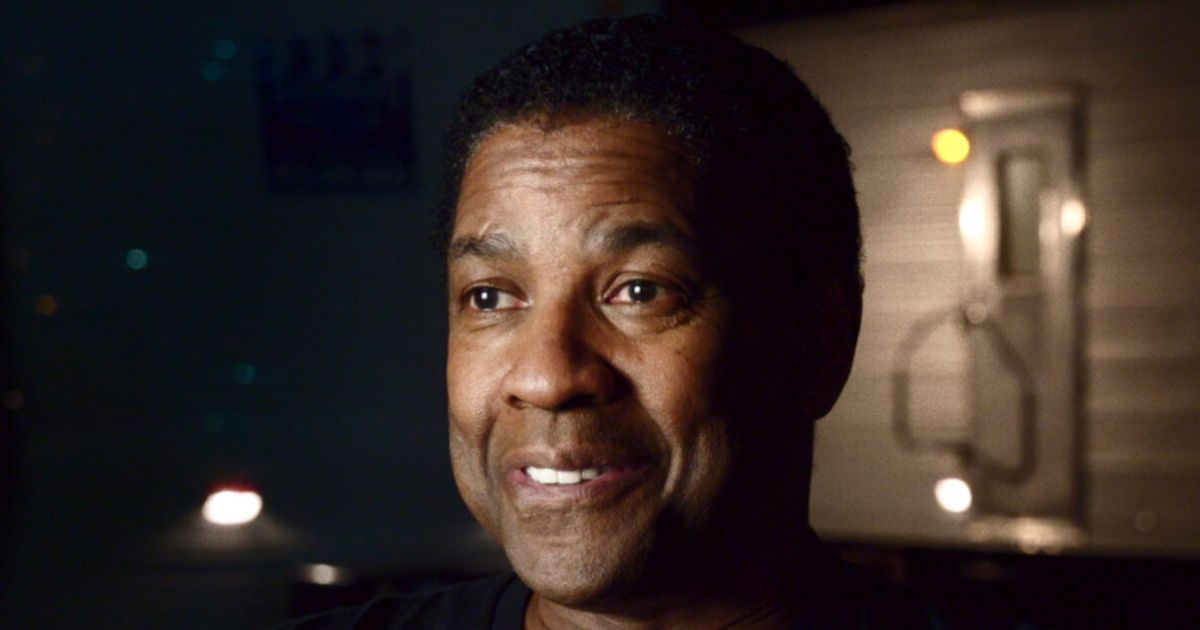 The 2020 film Giving Voice is different from any other selection on this list because it is a documentary. Since playwright August Wilson's passing in 2005, tens of thousands of students have competed annually for the opportunity to deliver a monologue from one of his plays in a competition's final round on Broadway.
Giving Voice is a motivational documentary by James D. Stern and Fernando Villena that goes into further detail about this contest and describes how the playwright's legacy is motivating an emerging generation. The film follows the 2018 August Wilson Monologue Competition. Washington makes an appearance in the film alongside other famous faces — Viola Davis, Jack Viertel, Gerardo Navarro, Nia Sarfo, Freedom Martin, Cody Merridith, Callie Holley, and Aaron Guy — some of whom have starred in film adaptations of Wilson's works.