Due to the COVID-19 pandemic that riddled the globe, 2020 remains unforgettable for society and cinema. Theaters were shut down, and production for new projects was halted. Film buffs were left to rewatch old films and titles fortunate to premiere on streaming platforms. Despite the harrowing realities within and outside the film industry in this titular year, 2020 still produced some excellent movies.
With limited press and events to promote films, through clever marketing, some movies rose to popularity among audiences eager for entertainment to while away the endless lockdowns, at the same time, winning the hearts of critics and Academy Awards with their story and themes, which brought entertainment, closure, and hope to homes during obscure times.
While these movies flagged cinema's banner in 2020, others flew under the radar. Even though they are equally intriguing and wholesome, they received sparse praise and remain hidden gems today. These films' highly rewatchable status is owed to their fascinating plots, captivating characters, soulful themes, and stunning visual appeal. As we constantly revere flicks like Minari, Nomadland, and Disney's Soul, here are 11 other feature-length movies released in 2020 that deserve more love.
11
Chemical Hearts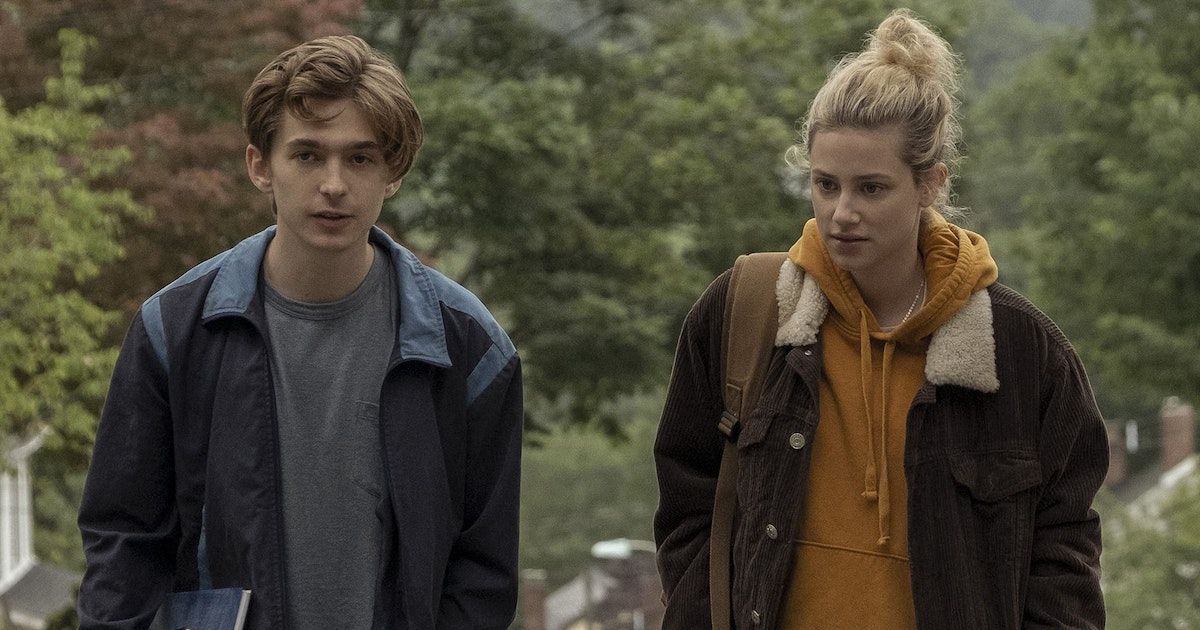 Starring Lily Reinhart and Austin Abrams as high school love interests in their senior year, Chemical Hearts was a melancholy yet inspiring exploration of coming-of-age conflict, grief, trauma, and mental health. The romance drama is centered on Henry Page, a magazine editor, and Grace Town, a quintessential writer who quit writing after a fatal car accident that claimed the life of her childhood best friend and lover.
After their fateful encounter at a hospital lobby, a budding friendship ensues, eventually leading to something more. Thanks to both actors' adorable chemistry and stellar performances, Chemical Hearts does not fall into the generic friends-to-lovers trope with a together forever ending. Instead, it pushes boundaries by using its two main characters to explore hidden layers of one another as they discover the truth about who they really want to become as the uncertainty of adulthood knocks.
With several memorable scenes involving different characters, this YA book adaption from Krystal Sutherland dives deep into the science and psychology of heartbreak, what it means to move on, lose parts of ourselves, and rediscover them. Directed by Richard Tanne, Chemical Hearts has an indie feel with ideal soundtracks that grounds the viewer in the small-town story scene by scene.
Related: 30 Best Movies Turning 100 in the 2020s
10
The Half of It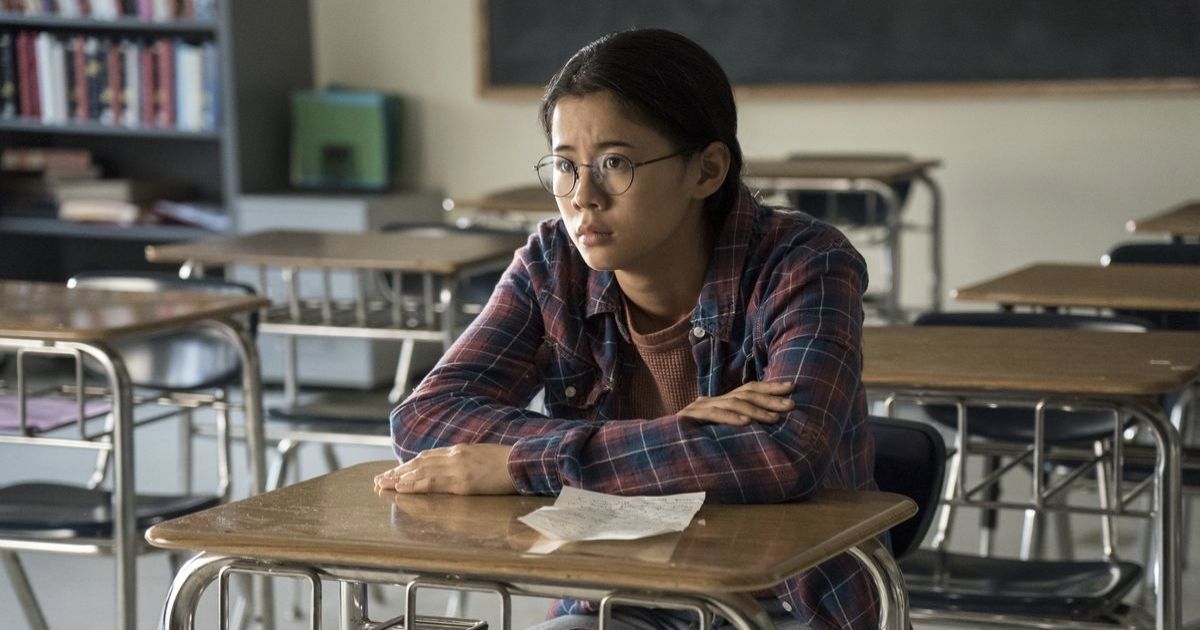 Speaking of small-town stories, it is a stunner why Alice Wu's follow-up film from her 2006 documentary isn't in conversations that include Lady Bird, Call Me By Your Name, and other coming-of-age classics. Released on May 1, The Half of It had the potential to be 2020's film of the summer, but its credits were limited to high critic scores and fan praise, which seemed fair enough for a Netflix outing.
It follows Ellie Chu (Leah Lewis), a Chinese-American high school student who navigates a crush on her classmate Aster Flores. Lacking social skills and courage, she resorts to professing her feelings through letters she compels her jock best friend Paul Munsky to deliver on her behalf. The film's plot revolves around Chu's sexuality and ethnicity while highlighting the struggle of teenagers and young adults trapped in labels and the desire to liberate themselves from familial and societal expectations.
9
The Devil All the Time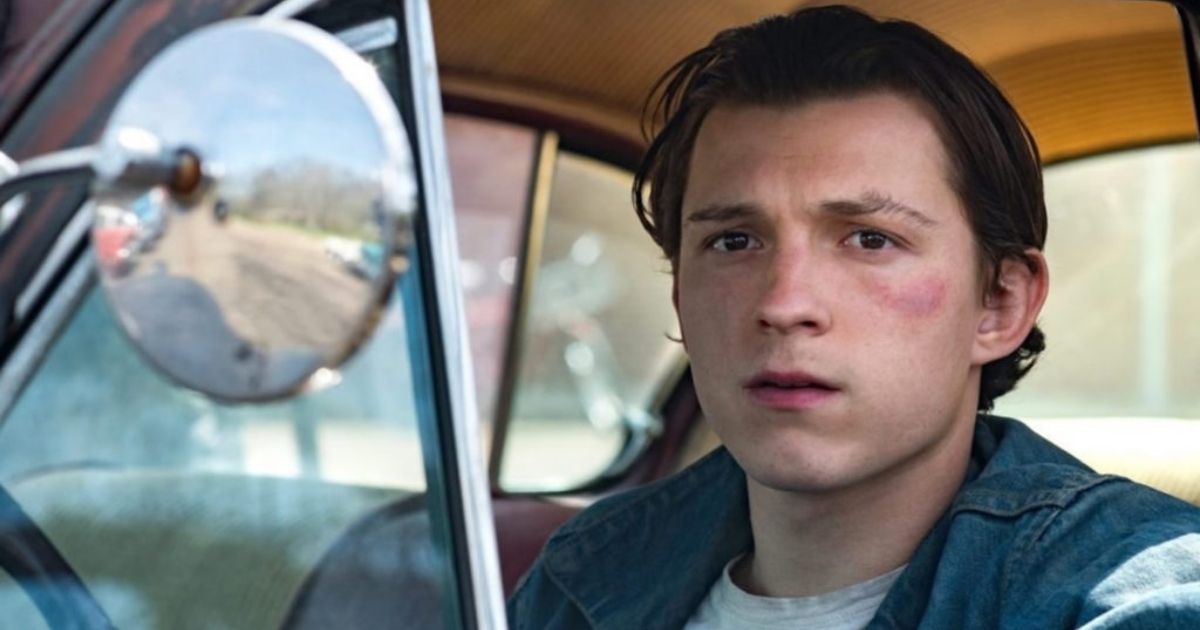 Based on the novel of the same name by Donald Ray Pollock. And directed by Anthony Campos, this Netflix drama is one of the best crime thrillers of the 2020s so far. In addition to its suspenseful plot that arrests your attention from the premise to the final act, its stellar cast includes Tom Holland, Robert Patterson, Bill Skarsgard, Riley Keough, Jason Clark, and Sebastian Stan, who all deliver remarkable performances in southern American accents, makes this film deserving of more acclaim.
Set in the backwoods of Ohio and West Virginia, The Devil All the Time follows the lives of several interconnected characters from the end of World War II to the 1960s. Following Arvin Russell (Tom Holland) as the lead, the story revolves around themes of religion, violence, and corruption, exploring the darker aspects of human nature. Its two-hour-plus run time intertwines stories of multiple characters connected through coincidental events. Its moody cinematography and tragic scenes perfectly compliments the dark adventures and personal demons each of its characters must conquer or falter to.
Another element that elevates the storytelling is the voiceover narration by Pollock, the original novel's author. Despite these strengths, The Devil All the Time received mixed reviews from critics. While some praised the film for its performances and atmosphere, others criticized it for being overly grim and insensitive for the year it was released in. Nonetheless, it remains a highly rewatchable dark thriller to revisit.
8
Run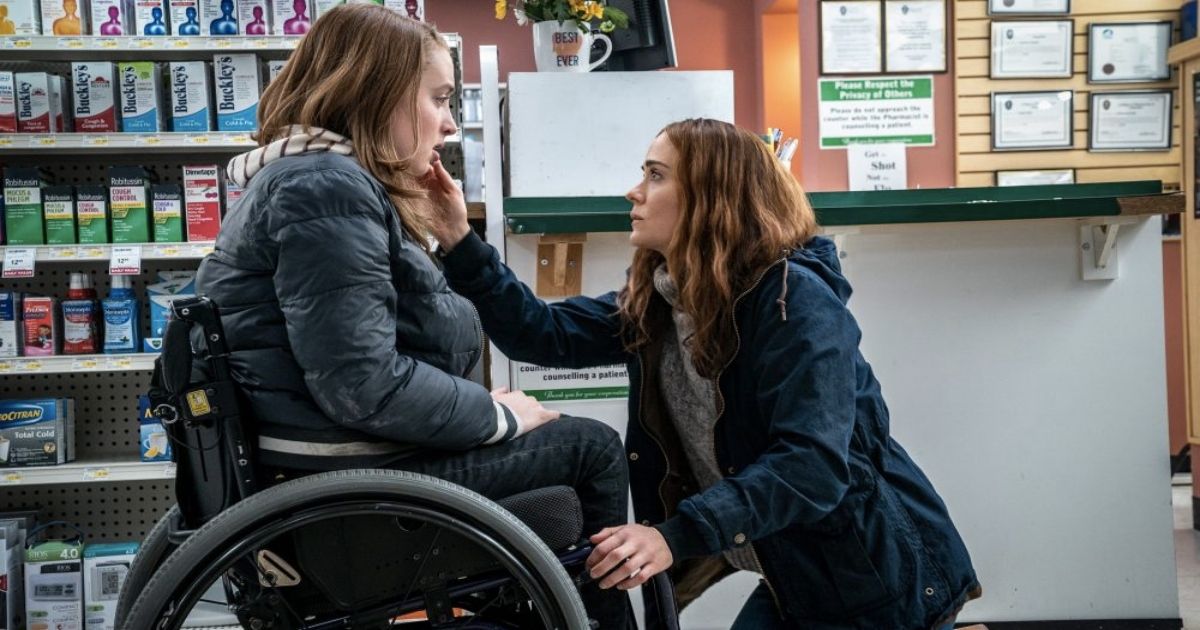 Film and television have a knack for exploring bad parenting. Still, we're unlikely to encounter a mother worse than Diane in the Hulu thriller, Run, in which Sarah Paulson delivers one of her most underrated performances throughout her career. In the opening scenes, we are introduced to Chloe (Kiera Allen), a teenage girl who is wheelchair-bound and homeschooled. At first, we assume Chloe is naturally disabled until she uncovers an unimaginable truth about her mother's role in her medical condition.
From the producers and directors of Searching,Run is a suspenseful thriller that keeps audiences guessing until the very end. The superb performances by both Allen and Paulson, the film's tight pacing, its focus on disability representation, with a wheelchair-bound actress playing the lead role, portraying the challenges and strengths of disabled individuals, and its exploration of the extent of maternal control make this film a gem in Hulu's library.
7
The Forty-Year-Old Version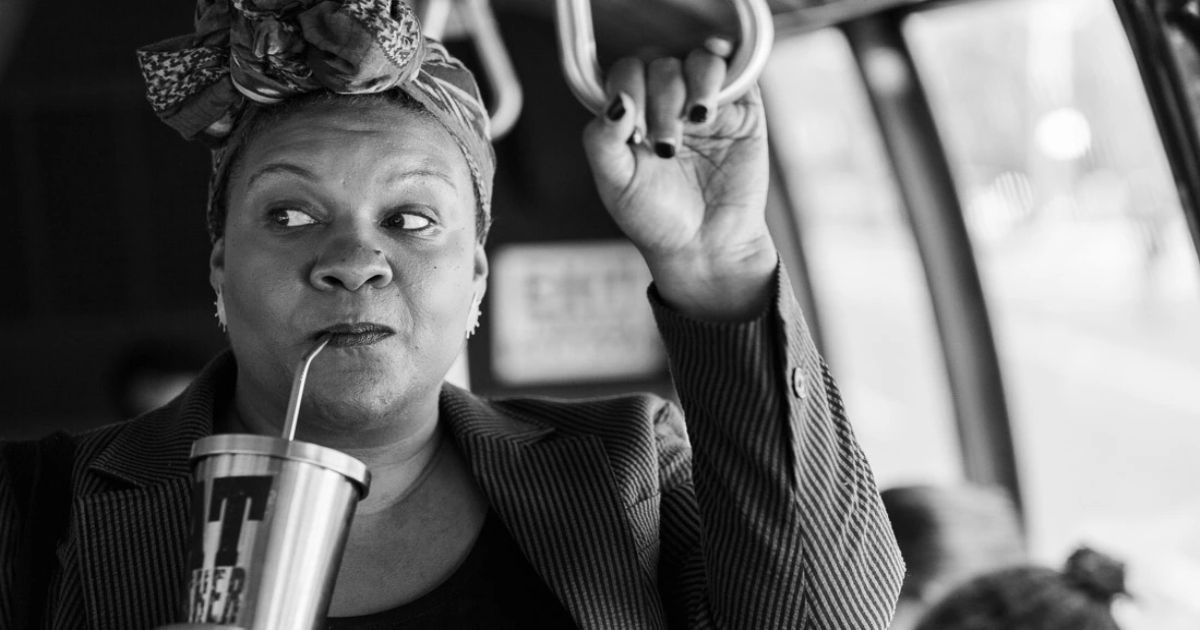 If you ever need to rewatch a movie to self-motivate your creative calling or cure imposter syndrome, this is a top recommendation. This razor-sharp satire was written, directed, and produced by Radha Blank, who also stars in the lead role. The Forty-Year-Old Version depicts the narrative of Radha, a struggling New York playwright about to turn 40 and dissatisfied with her profession and personal life. In search of inspiration, Radha revisits her long-forgotten love of hip-hop music and resolves to reinvent herself as RadhaMUSPrime, a rapper. She encounters various barriers and problems, such as managing the music industry, coping with personal relationships, and overcoming her doubts and worries.
Its inventiveness, comedy, heart, and candid and moving portrayal of a middle-aged woman's search for identity and purpose. In a refreshing and inspirational form, it covers themes including race, gender, and creativity in modern New York City.
6
The Assistant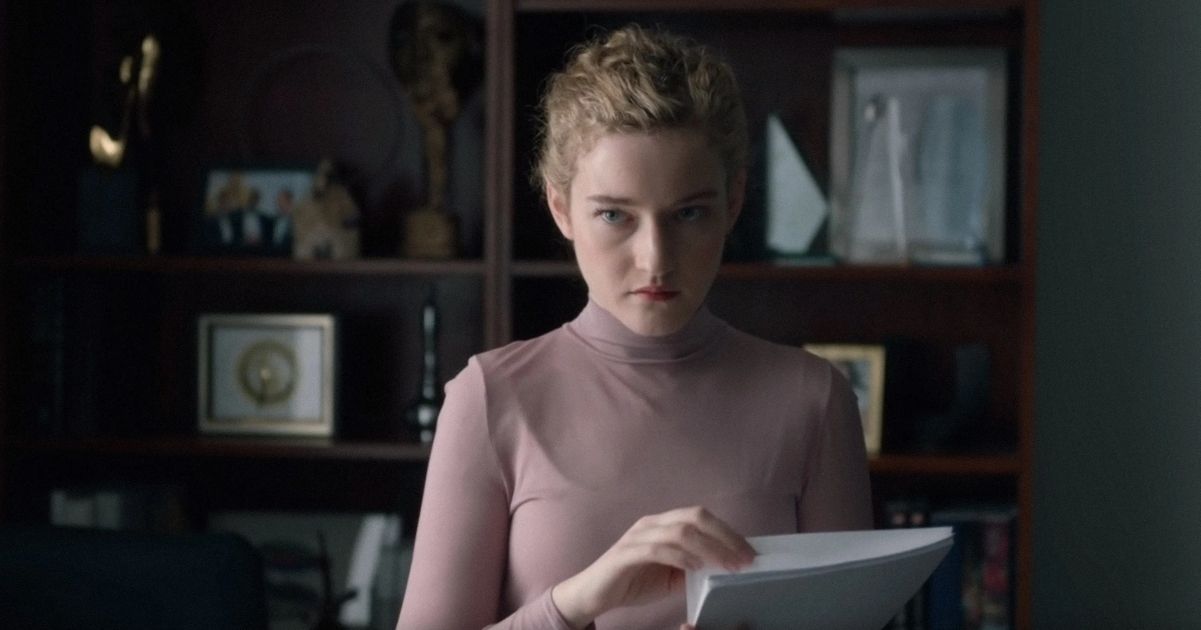 Written, directed, and produced by Kitty Green, The Assistant revolves around a day in the life of Jane (played by Julia Garner), a recent college graduate and aspiring film producer who is an assistant to a powerful entertainment executive. As she goes about her daily routine, Jane becomes increasingly aware of the toxic work culture surrounding her, including instances of sexual harassment and abusive behavior toward other employees.
Through Jane's perspective, the movie offers a powerful commentary on the pervasive culture of misogyny and abuse in the entertainment industry and the complicity of those who remain silent in the face of such behavior. Unlike other office dramas that are in your face with plot and dialogue, The Assistant's slow pace gives off a slow burn effect that reels the audience to relate and empathize with workers who get the short end of the stick. At a time of remote work due to the incessant lockdowns, films like this made us all wonder if returning to toxic corporate environments was even worth it.
Related: 2020 Box Office: Best Case Scenario Is Still Pretty Bad
5
The Owners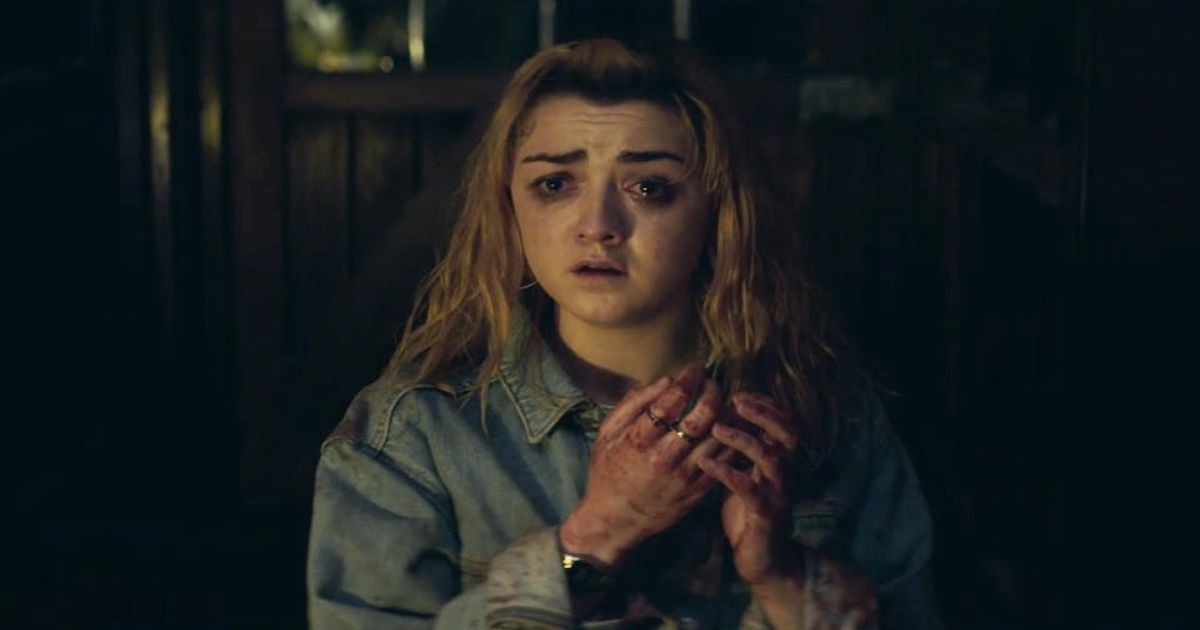 Who would assume the next time we'd see Maisie Williams on screen after she bid farewell to Westeros in Game of Thrones would be in an old couple's home, trying to survive a gory night?
In the British horror film, The Owners, a group of friends plans to rob an elderly couple's home in a small town in England. However, the couple turns out to be more dangerous than anticipated, and the group quickly realizes they have made a grave mistake. As the night progresses, the situation becomes increasingly violent and deadly, as the group finds themselves trapped in the couple's home and forced to fight for their lives.
Based on a graphic novel by Hermann and Yves H, director Julius Berg builds a tense atmosphere by utilizing dim flickering lightening and a limited cast, which includes Williams, Sylvester McCoy, Rita Tushingham, Ian Kenny, Jake Curran, Andrew Ellis, and Stacha Hicks, to create a claustrophobic, bloody, and unpredictable horror flick that elevated the home-invasion trope. Aside from its cinematic qualities, The Owners does teach a lesson or two on the dire consequences of bad company, theft, and greed for any youth willing to listen.
4
Sylvie's Love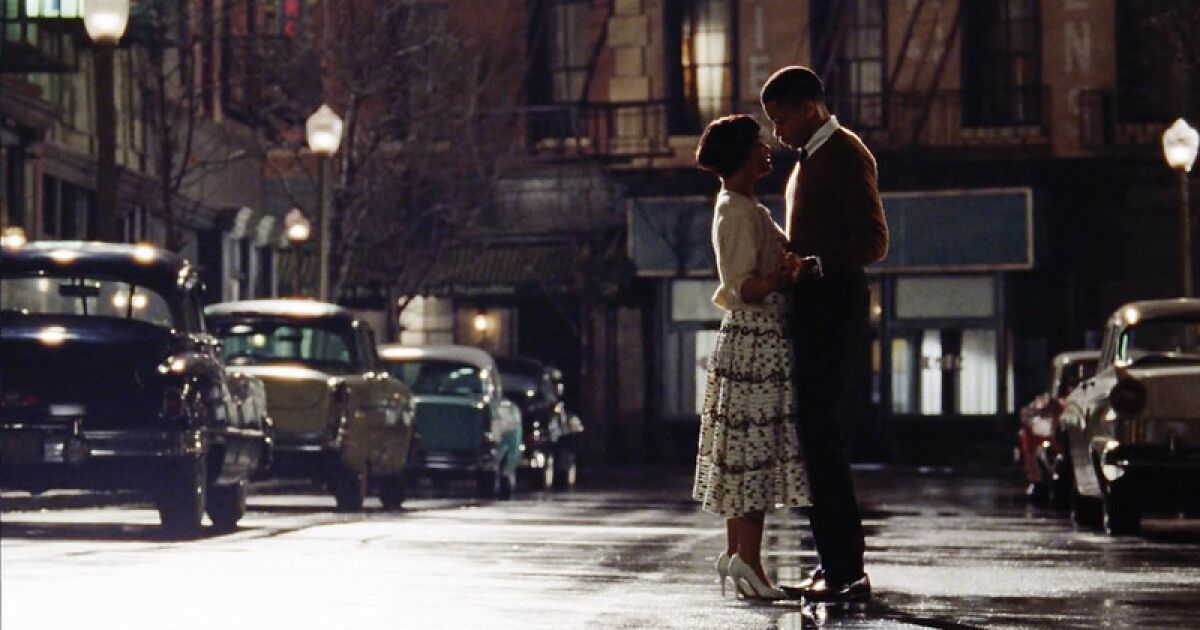 Need some Black love on your screen, here is a starter. In the beautiful period drama, Sylvie's Love, we follow the journeys of two lovebirds, Sylvie and Robert, played by Tessa Thompson and Nnamdi Asomugha. After briefly courting, the pair choose their respective careers over their relationship until fate excitingly reconnects their paths after five years of separation. Like The Notebook, you find yourselves rooting for Sylvie and Robert to be endgame at each stage, while its soundtrack is an efficient backdrop that adds to the film's nostalgic and romantic tone in every scene. Its ambiance, picture, and costume, which featured an accurate aesthetic of the late 1950s to 60s, are standout elements of Sylvie's Love.
The film is a stunning portrayal of fulfilling goals against all odds, even if it demands leaving a love that makes one's heart race. In complementary to its narration on love and ambition, Sylvie's Love also tackles serious topics such as gender discrimination against women of color in television and the changing social dynamics of the time it is set in. The film depicts the struggles faced by African American musicians trying to make it in the music industry during the height of the Civil Rights Movement and how they navigate the existing racial barriers and prejudice. Released on Christmas day, this Prime Video original, written and directed by Eugene Ashe, is a top-notch movie that deserved a big-screen debut and, more importantly, greater respect in modern romance genre.
3
I'm Thinking of Ending Things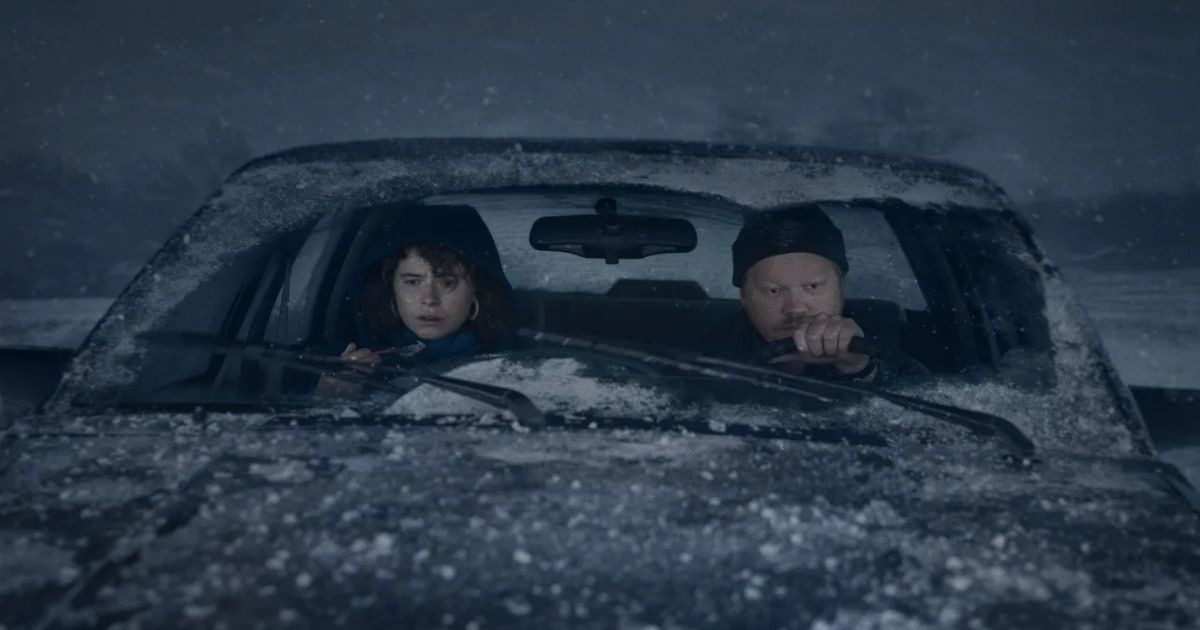 2020 was a decent year for psychological thrillers; this Charlie Kaufman masterpiece is another proof. In this mind-bending drama, which is surreal, bizarre yet profound, we live out the what-if memories of Jake (Jesse Plemons), a suicidal high school janitor, who reminisces about his past and fantasizes over the different scenarios that could have unfolded if only he had the courage to come out of his shell.
The most central part of his turmoil is a young woman Lucy (Jessie Buckley), whom he never approached, yet he conjures an entire storyline in which they both travel to see his parents at their secluded farmhouse.
This film's unconventional narration made brains hurt, causing film theorists to make lengthy analysis explaining the true meaning behind I'm Thinking of Ending Things. It requires multiple viewings to understand fully how it remarkably explores themes of aging, identity, memory, regret, and existential dread. Still, in the end, it is gratifying for viewers who appreciate slow-burn movies with thematic depth.
2
All Together Now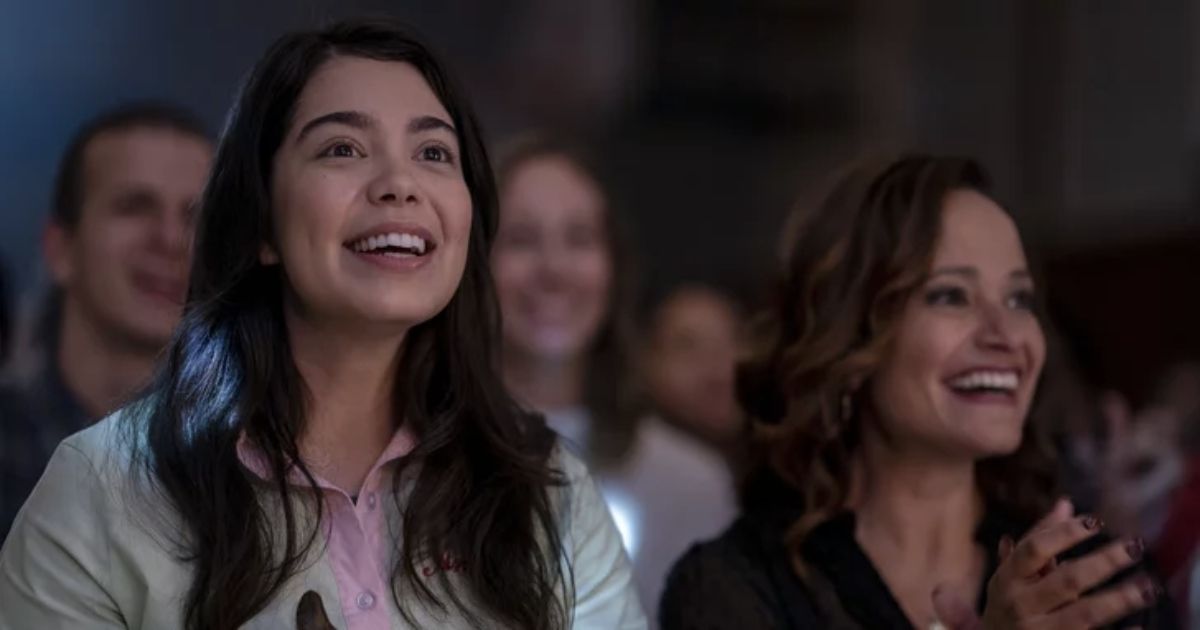 This is not your regular teen drama. From the producers of Paper Back, Love Simon, The Fault in Our Stars, All Together Now tells the touching story of Amber (Auli'i Cravalho), a high school senior who learns to accept hope, help, love, and strength from her friends, and schoolmates at the lowest moment of her life in which she struggles with family and financial limitations. The film paints a realistic portrayal of many talented teenagers and young adults who persistently achieve their dreams against adversity.
Between its astounding musical numbers, All Together Now highlights social disparity influencing the housing crisis, the importance of community, and the power of music as a medium for self-expression and empowerment.
1
Critical Thinking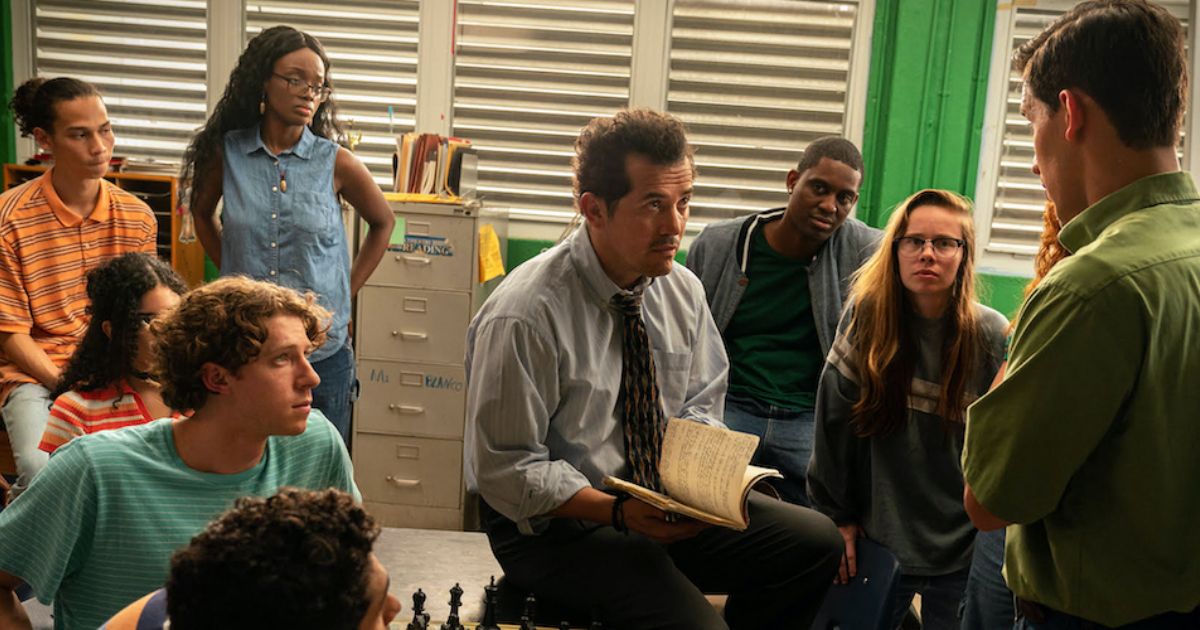 There are certain movies for inexplicable reasons fans and critics don't appreciate enough. Whether it's due to the film's limited marketing budget to compete with bigger blockbuster releases or just audiences' attention spans that tend to go for what's most popular at the moment. In 2020, certain films were famed for their plots, characters, and creative executions, but one film that gets often excluded from that mix is John Leguizamo's directorial debut Critical Thinking.
This film tells the inspiring true story of a Miami high school chess team that overcomes difficult circumstances to win the United States Chess Federation's National High School Chess Championship in 1998. Leguizamo plays Mario Martinez, a chess coach, and teacher who inspires his students to aim for success and utilize critical thinking to overcome life's hurdles. The students must crush their own anxieties and limits, as well as the biases and stereotypes of those around them, as they prepare for the national championship. They overcome these barriers and succeed on and off the chessboard through hard work and commitment.
This biographical drama delves into the education system's flaws that lack the innovation to see the potential in the bright minds it is meant to nurture. Critical Thinking is another visual reminder young people predominantly from black and brown communities must not be denied the protection, support, and resources they require to become champions in their respective fields.